Terminal Evaluation of Adaptive Capacity of Water Services to Climate Change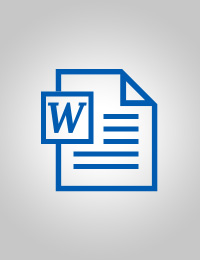 Evaluation Plan:

Evaluation Type:

Final Project

Planned End Date:

05/2020

Completion Date:

09/2020

Status:

Completed

Management Response:

Yes

Evaluation Budget(US $):

30,000
Title
Terminal Evaluation of Adaptive Capacity of Water Services to Climate Change
Atlas Project Number:

74076

Evaluation Plan:
2020-2023, Sierra Leone
Evaluation Type:
Final Project
Status:
Completed
Completion Date:
09/2020
Planned End Date:

05/2020

Management Response:
Yes

UNDP Signature Solution

:
Corporate Outcome and Output (UNDP Strategic Plan 2018-2021)

1. Output 2.4.1 Gender-responsive legal and regulatory frameworks, policies and institutions strengthened, and solutions adopted, to address conservation, sustainable use and equitable benefit sharing of natural resources, in line with international conventions and national legislation

SDG Target

13.1 Strengthen resilience and adaptive capacity to climate-related hazards and natural disasters in all countries
13.2 Integrate climate change measures into national policies, strategies and planning
6.1 By 2030, achieve universal and equitable access to safe and affordable drinking water for all

Evaluation Budget(US $):

30,000

Source of Funding:
GEF Project Budget
Evaluation Expenditure(US $):

31,370

Joint Programme:
No
Joint Evaluation:

No

Evaluation Team members:

| Name | Title | Email | Nationality |
| --- | --- | --- | --- |
| Stephanie Hodge | Mrs. | shodge1@gmail.com | |
| Dr. Hindowa Momoh | Mr. | hindowam@yahoo.com | |

GEF Evaluation:

Yes

| | |
| --- | --- |
| GEF Project Title: | Adaptive Capacity of Water Services to Climate Change |
| Evaluation Type: | Terminal Evaluation |
| Focal Area: | Climate Change |
| Project Type: | FSP |
| GEF Phase: | GEF-5 |
| GEF Project ID: | 4599 |
| PIMS Number: | 4613 |

Key Stakeholders:
The Ministry of Water Resources, District Councils
Countries:

SIERRA LEONE
Recommendations
1

To reinforce the policy learning and good practices from this project, design a phase for further institutional capacity building, operationalization of decentralization and districts capacity building in a follow up - in order to scale the project learning approach.

2

The government must follow up the work to monitor the quality of water in the areas with new water technologies demonstrated in context.

3

Handover project investments to appropriate local authorities

4

The government must reduce or waive import duties and taxes on components that are imported for the development of water supply facilities targeting rural and poor urban communities

5

GOSL and particularly the MWR put in place PPP agreements to support the effective water supply and harvesting mechanism in SL.

6

GOSL can make it mandatory for public institutions, such as military bases, hospitals and schools, to have rainwater harvesting systems in place.

7

UNDP and project team can continue to consolidate all the knowledge inputs executed and lessons gained through the experimentation for future sharing. Upload on a shared database and hand it over to the MWR.