Final Evaluation of "Hidden Challenges: Addressing Sexual Bribery Experienced by Military Widows and War Widows in Sri Lanka to Enable Resilience and Sustained Peace" project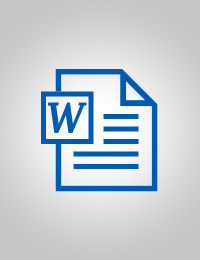 Evaluation Plan:

Evaluation Type:

Final Project

Planned End Date:

01/2021

Completion Date:

02/2021

Status:

Completed

Management Response:

Yes

Evaluation Budget(US $):

15,000
Title
Final Evaluation of "Hidden Challenges: Addressing Sexual Bribery Experienced by Military Widows and War Widows in Sri Lanka to Enable Resilience and Sustained Peace" project
Atlas Project Number:

00112897

Evaluation Plan:
2018-2022, Sri Lanka
Evaluation Type:
Final Project
Status:
Completed
Completion Date:
02/2021
Planned End Date:

01/2021

Management Response:
Yes

Focus Area

:
Corporate Outcome and Output (UNDP Strategic Plan 2018-2021)

1. Output 1.2.1 Capacities at national and sub-national levels strengthened to promote inclusive local economic development and deliver basic services including HIV and related services
2. Output 2.2.3 Capacities, functions and financing of rule of law and national human rights institutions and systems strengthened to expand access to justice and combat discrimination, with a focus on women and other marginalised groups

SDG Goal

Goal 1. End poverty in all its forms everywhere
Goal 11. Make cities and human settlements inclusive, safe, resilient and sustainable
Goal 16. Promote peaceful and inclusive societies for sustainable development, provide access to justice for all and build effective, accountable and inclusive institutions at all levels
Goal 3. Ensure healthy lives and promote well-being for all at all ages

SDG Target

1.4 By 2030, ensure that all men and women, in particular the poor and the vulnerable, have equal rights to economic resources, as well as access to basic services, ownership and control over land and other forms of property, inheritance, natural resources, appropriate new technology and financial services, including microfinance
1.a Ensure significant mobilization of resources from a variety of sources, including through enhanced development cooperation, in order to provide adequate and predictable means for developing countries, in particular least developed countries, to implement programmes and policies to end poverty in all its dimensions
16.3 Promote the rule of law at the national and international levels and ensure equal access to justice for all
16.6 Develop effective, accountable and transparent institutions at all levels

Evaluation Budget(US $):

15,000

Source of Funding:
Peace Building Fund
Evaluation Expenditure(US $):

22,555

Joint Programme:
No
Joint Evaluation:

Yes

Joint with UN Agencies
Joint with

UNWOMEN

Evaluation Team members:

| Name | Title | Nationality |
| --- | --- | --- |
| Melissa Andrade Costa | Senior Evaluation Consultant | BRAZIL |

GEF Evaluation:

No

Key Stakeholders:
CSOs: Centre for Equity and Justice, Chrysalis, ISB Government: Ministry of Women and Child Affairs and Social Security, UNWOMEN
Countries:

SRI LANKA

Comments:

The final Evaluation for Gender Peace Initiative was planned under Enhance Local Governance project. Total Evaluation charge - 30,000 USD (15,000 by UNDP) the rest by UNWOMEN. UNDP contributes to the international consultant.
Recommendations
1

Continue advocacy on the theme of Sexual Bribery and Sexual Exploitation with the Government of Sri LankaContinue advocacy on the theme of Sexual Bribery and Sexual Exploitation with the Government of Sri Lanka

2

Further explore the possibility to work with innovative forms of awareness-raising interventions such as puppet theatre.

3

Further, explore the possibility to provide economic empowerment training to Female Heads of Households

4

Assess the capacity of partner CSOs for reporting procedures prior to signing contract and in case it is not adequate, allocate time in the project timeline to ensure learning and compliance in future projects.

5

Review guideline documents available for CSOs with recommendations for reporting.

6

Guide projects on possible contingency plans in the face of disrupting scenarios. Elaborate contingency/alternative plans in collaboration with partners.

7

Incorporate special consideration for vulnerable communities in future project design.

8

Include inter-community dialogue for enhancing peacebuilding efforts in future project design.