Enhancing Human Security and Building Resilient Societies in Disadvantaged Communities of Armenia Mid-term Evaluation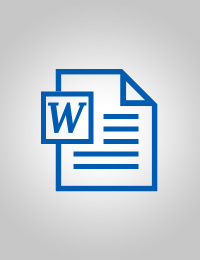 Evaluation Plan:

Evaluation Type:

Mid Term Project

Planned End Date:

12/2020

Completion Date:

12/2020

Status:

Completed

Management Response:

No

Evaluation Budget(US $):

6,000
Title
Enhancing Human Security and Building Resilient Societies in Disadvantaged Communities of Armenia Mid-term Evaluation
Atlas Project Number:

112637

Evaluation Plan:
2016-2020, Armenia
Evaluation Type:
Mid Term Project
Status:
Completed
Completion Date:
12/2020
Planned End Date:

12/2020

Management Response:
Yes

Focus Area

:
Corporate Outcome and Output (UNDP Strategic Plan 2018-2021)

1. Output 1.3.1 National capacities and evidence-based assessment and planning tools enable gender-responsive and risk-informed development investments, including for response to and recovery from crisis

SDG Target

11.b By 2020, substantially increase the number of cities and human settlements adopting and implementing integrated policies and plans towards inclusion, resource efficiency, mitigation and adaptation to climate change, resilience to disasters, and develop and implement, in line with the Sendai Framework for Disaster Risk Reduction 2015-2030, holistic disaster risk management at all levels
13.1 Strengthen resilience and adaptive capacity to climate-related hazards and natural disasters in all countries

Evaluation Budget(US $):

6,000

Source of Funding:
UNTFHS
Evaluation Expenditure(US $):

6,000

Joint Programme:
Yes
Joint Evaluation:

Yes

Evaluation Team members:

| Name | Title | Nationality |
| --- | --- | --- |
| Hasmik Altunyan | Independent Evaluator | ARMENIA |

GEF Evaluation:

No

Key Stakeholders:
Countries:

ARMENIA
Recommendations
1

Some of the Project's objective and output level indicators need to be reformulated to be technically correct, clear and understandable for all stakeholders. The Project team may choose to attach an explanation document to the defined indicators. All missing baseline data should be inserted.

2

The agencies should look for more synergies among project components at the implementation stage as more practical cooperation opportunities may arise in the field. By doing so the agencies shall utilize the local impetus of the community focal points more effectively.

3

The Implementing agencies (IAs) may need to discuss practical implementation challenges for the recommendations made by the International Gender Expert to understand why these recommendations were not implemented to date, despite the fact that they were incorporated into the project document and relevant interventions were defined based on those recommendations. The IAs should also come up with a solution to address those challenges.

4

Aside from the regular Inter-Agency Coordination Committee and Project Board meetings, additional managerial tools should be introduced to increase the Project's effectiveness, e.g. frequently updated databases on expenses and monitoring. The Project should assign or hire responsible staff that will regularly maintain such databases for project management and decision making.

5

The Project can consider applying for a no-cost extension based on the revised work plan and reconsidered interventions with beneficiaries, increased investments from private sector representatives, including farmers and processors, and additional capacity building events.

6

The beneficiary needs may need to be reassessed as a result of the COVID-19 pandemic, and intervention implementation approaches related to private sector development may need to be reconsidered accordingly.

7

The project needs to carry out further analysis of underspending and delays at the activity level to ensure that the issues are addressed in a timely manner.

8

The Project's monitoring database should allow that reports on synergy effects be reflected in the objective and output level indicators. The IAs should jointly report the progress values of these indicators periodically.

9

The project should have a sound monitoring system which will show the Project's real impact. Due to the COVID-19 pandemic by the end of the Project the macro level indicators will show negative trends, e.g. increased poverty and migration levels in the target communities, decreased household income and food consumption and so forth. A budget can be allocated for developing a monitoring system, if necessary.