Evaluación de Medio Término del "Programa Nacional para la gestiòn ambientalmente racional y la gestión en el ciclo de vida de sustancias químicas"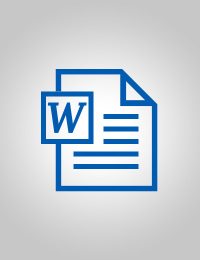 Evaluation Plan:

Evaluation Type:

Mid Term Project

Planned End Date:

08/2021

Completion Date:

06/2021

Status:

Completed

Management Response:

Yes

Evaluation Budget(US $):

20,000
Title
Evaluación de Medio Término del "Programa Nacional para la gestiòn ambientalmente racional y la gestión en el ciclo de vida de sustancias químicas"
Atlas Project Number:

00100779

Evaluation Plan:
2019-2022, Ecuador
Evaluation Type:
Mid Term Project
Status:
Completed
Completion Date:
06/2021
Planned End Date:

08/2021

Management Response:
Yes

Focus Area

:

1. Poverty
2. Sustainable
3. Others

Corporate Outcome and Output (UNDP Strategic Plan 2018-2021)

1. Output 2.1.1 Low emission and climate resilient objectives addressed in national, sub-national and sectoral development plans and policies to promote economic diversification and green growth
2. Output 2.4.1 Gender-responsive legal and regulatory frameworks, policies and institutions strengthened, and solutions adopted, to address conservation, sustainable use and equitable benefit sharing of natural resources, in line with international conventions and national legislation

SDG Goal

Goal 12. Ensure sustainable consumption and production patterns
Goal 13. Take urgent action to combat climate change and its impacts
Goal 15. Protect, restore and promote sustainable use of terrestrial ecosystems, sustainably manage forests, combat desertification, and halt and reverse land degradation and halt biodiversity loss

SDG Target

12.4 By 2020, achieve the environmentally sound management of chemicals and all wastes throughout their life cycle, in accordance with agreed international frameworks, and significantly reduce their release to air, water and soil in order to minimize their adverse impacts on human health and the environment
13.2 Integrate climate change measures into national policies, strategies and planning
15.1 By 2020, ensure the conservation, restoration and sustainable use of terrestrial and inland freshwater ecosystems and their services, in particular forests, wetlands, mountains and drylands, in line with obligations under international agreements

Evaluation Budget(US $):

20,000

Source of Funding:
PROJECT FUNDS - GEF
Evaluation Expenditure(US $):

24,470

Joint Programme:
No
Joint Evaluation:

No

Evaluation Team members:

| Name | Title | Nationality |
| --- | --- | --- |
| Jorge Leiva Valenzuela | Consultor Internacional | |
| Jorge Leiva Valenzuela | Consultor Internacional | |

GEF Evaluation:

Yes

| | |
| --- | --- |
| GEF Project Title: | Programa Nacional para la Gestión Ambientalmente Racional y la Gestión en el Ciclo de Vida de Sustancias Químicas |
| Evaluation Type: | Mid-term Review |
| Focal Area: | Persistent Organic Pollutants |
| Project Type: | FSP |
| GEF Phase: | GEF-6 |
| GEF Project ID: | 9203 |
| PIMS Number: | 5706 |

Key Stakeholders:
Ministerio del Ambiente y Agua, Ministerio de Energía y Recursos Naturales no Renovables, gobiernos subnacionales, empresas privadas, comunidades, gremios empresariales.
Countries:

ECUADOR
Recommendations
1

The institutional problems and imposed restrictions by the pandemic have affected the implementation of the project, which is observed in lower than initially estimated disbursements as well as in the delay of some key results and the need to reformulate some of them, so it is possible that they will not be achieved at the end of the project (March 2023). Therefore, it is suggested to evaluate, by the end of 2021, whether the project will be able to achieve its objectives within the deadlines stipulated in Prodoc to make the necessary corrections, if applicable.

2

There are indicators that are not adequate to measure the progress of the project, but they cannot be changed due to the extended review process by the GEF. It is suggested to clarify and specify their meaning and scope, and to adjust their targets if necessary, such as, for example, the 35 kg/year reduction of Hg, the 30 ton of "releases of new POPs" or whether the financial enhancement plans for national reports should have permanent budget lines and a follow-up on how the new knowledge acquired is used.

3

Progress reports do not clearly reveal the project challenges or the level of implementation of some key outcomes; for example, the elimination of Hg in luminaires and other products, remediation of contaminated sites through the Health Care Registry Platform (PRAS), the elimination of new POPs, the adoption of the MCI, loans to ASM, assistance to the 5 processing plants and the laboratories associated with them. Reporting according to progress towards the results based on established partnerships, responsibilities of each partner and, of course, specific indicators associated with products and intermediate results to be defined in a work program is suggested.

4

For the second stage of implementation, the project must have a strategy of approaching its partners in terms of involving those officials with more opportunities of institutional continuity, in the design, planning and review of consulting reports that are relevant to them. This approach should be based on a mutually agreed work agenda, with specific activities, responsibilities and results, so that officials are committed and directly involved with the results of the project.

5

Establish a new approach based on priorities, focused on products and services that have a clear relationship with the expected results, without dispersing efforts to other proposals, while ensuring the adoption of current ones, eliminating non-fundamental products and activities. It is suggested to focus on approving the already proposed regulatory instruments, Hg elimination strategy and new POPs in products, identify and analyze at least two additional contaminated sites before ending this activity, increase in the collection of empty pesticide containers, MAPE credits, exit strategy; please see the regulation of surface water pollution in ASM.

6

The above-mentioned approach should be associated with a new structure of the work team, aimed at advising and supporting the partners rather than directly implementing the actions. It is suggested to reformulate the working strategy with the project partners and decentralize the execution of certain key results, based on an analysis of the needs of the partners to meet established goals. Specifically, there is a proposal to enable the integration of a consultant in the MERNNR and another in the MSP that respond to the executing team and the institution that hosts them, so that he or she can directly interact with them.

7

It is suggested to perform an analysis on how to integrate the CDP and /or other participatory instances of the project to other institutions that are considered relevant for the second stage of implementation of the project, such as the MSP, Customs or COMEX, and improve the balance between MAATEC and MERNNR, either as permanent members or as guests.

8

It is suggested that the working groups be formalized and that they have their own representatives to accompany the project team in the meetings of the CDP or other instances to be defined. In this regard, the performance of the current working groups and the formation of ad-hoc groups (at least until the MCI is approved) should be evaluated to define the credit mechanisms for ASM and jancheras (BCE, BanEcuador, Min of Production, for example) and the legal and administrative mechanisms necessary to implement them. The members of these groups should be designated by the institutions as technical working groups with a limited mandate to agree on a work agenda with specific results, deadlines and responsibilities.

9

For the annual financial reports, it is suggested to incorporate comparisons with what was planned in the Prodoc with the original expenses approved in January of each year, rather than presenting the expenses with respect to the adjusted budgets, which are always online. The purpose is to identify gaps and modalities of adjustments in strategies.

10

It is also suggested that annual audits, or at least two audits, be carried out during the implementation of the project for the purpose of controlling its operations: one at mid-term of the project implementation period to make necessary adjustments and one at the end.

11

In the case of the Annual Operating Plans, it is suggested to accompany them with a concise implementation strategy document for the corresponding period, but that explains the reasons why the activities are carried out, their dependencies with others and whether they are parallel and can be advanced.

12

For the administrative function, it is suggested to review the processes of awarding and implementing MFC projects and other acquisitions to verify bottlenecks and information gaps that beneficiaries may have.

13

It is very likely that the priorities of the new authorities in the country will be related to the recovery of the economy and the fight against the pandemic, so activities such as waste and chemical management could be secondary. It is recommended that the project team make an analysis of the new actors and implement a communication strategy with a specific discourse according to the primary interests of each of them, where - for example - the discourse has greater emphasis on the project facilitating and structuring economic recovery, beyond mere environmental issues. In the case of artisanal gold mining, it will be helped with regulatory and financial instruments that encourage legal production and that also establish clear rules for investments in the sector, ensuring an orderly and transparent work for the actors involved. In the case of Health, it is important to emphasize that regulatory activities for the management of hospital waste (including Hg) is in line with the cutting of disease transmission and the emergence of diseases among health workers. This communication strategy should also include continuity in contacts, work agenda and information, including the progress in project activities.