Evaluation of the Impact of UNDP's Disaster Risk Reduction Interventions (2002 - present)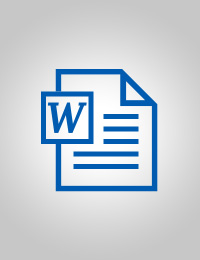 Evaluation Plan:

Evaluation Type:

Thematic

Planned End Date:

07/2009

Completion Date:

02/2008

Status:

Completed

Management Response:

Yes

Evaluation Budget(US $):

200,000
Title
Evaluation of the Impact of UNDP's Disaster Risk Reduction Interventions (2002 - present)
Atlas Project Number:
Evaluation Plan:
2009-2013, Bureau for Policy and Programme Support
Evaluation Type:
Thematic
Status:
Completed
Completion Date:
02/2008
Planned End Date:

07/2009

Management Response:
Yes

Focus Area

:

1. Environment & Sustainable Development

Corporate Outcome and Output (UNDP Strategic Plan 2014-2017)

1. Crisis prevention and recovery outcomes in the SP

Evaluation Budget(US $):

200,000

Source of Funding:
BCPR
Joint Programme:
No
Joint Evaluation:

No

Evaluation Team members:

| Name | Title | Email | Nationality |
| --- | --- | --- | --- |
| Philip Buckle, Lezlie Moriniere | Team Leader | | |

GEF Evaluation:

No

Key Stakeholders:
BCPR, CO
Location of Evaluation:

Global

Countries:
Comments:
Evaluation completed Nov 2009
Recommendations
1
That UNDP urgently and critically recognize new and emerging risks across the world and that these, as well as those perceived and prioritized by communities, may not be ?natural disasters? or hazards. o That DRT in particular and BCPR more generally, be properly resourced to meet any additional workload and responsibilities arising from the acknowledgement of a wider definition of disaster. o This recognition should lead to a review of UNDP policy framework as it relates to disaster risk reduction and strong consideration to reviewing the UNDP mandate as set out in the dated Resolution A/RES/52/12 B (Jan 1998), thereby aligning it with 21st century concepts of hazard, disaster and disaster risk. o This recognition must lead to UNDP advocating, seeking and increasing synergies with new and existing partners to ensure that those risks not falling directly under the UNDP mandate are nevertheless responded to in an integrated manner in ways that contribute to community safety and to the sustainable development of communities.
2
That UNDP focus its attention on integrated risk management beyond disaster management giving greater weight to (disaster) risk reduction within development practice. This will entail: o The alignment of all UNDP climate efforts (DRR and ODP) within a single harmonized effort. o The alignment of risks by their consequences rather than their source hazards. o Giving greater emphasis to incorporating DRR into the principal development sectors (which works to UNDP?s comparative advantage) and moving from a project-based approach to a more strategic one with a focus on deliverables at the local level. o A greater focus on mainstreaming risk reduction into development and in particular more systematically enhancing social support services such as education, health and social security, all of which attenuate disaster impacts (even if these are only advocated for by UNDP). o The close alignment of the early recovery programme and the recovery practice area within DRT, to ensure a coherent and efficient use of resources.
3
That UNDP in planning and developing any Disaster Risk Reduction programme and before funding any activity develop an integrated strategy that: o Is based on risk assessment. o Is linked to relevant development programmes and plans. o Identifies links and interdependencies between structural and non structural DRR elements. o Identifies the order or sequence in which they need to occur. o Identifies how progress/ and effectiveness will be measured, other than under disaster loading.
4
That UNDP review its approach to gender risk reduction programmes and review corporate policy on the basis of empirical evidence confirming that: o Although women may at times be more vulnerable high female vulnerability is derived much more from differential exposure of females to hazards (i.e. risk is a function of three elements: capacity, vulnerability and exposure to hazards or shocks). o Women often have greater capacity and resilience relative to men exposed equally. o Facing imminent hazards, women are exposed differently than men due to their physical location (in or near the home) or social expectations that dictate actions (i.e. their role carers of children, the sick and the elderly).
5
That UNDP systematically foster and capitalize on partnership synergies to enhance integrated risk reduction consistently at all levels across the globe. o This is best practice and needs to be strongly advocated with national governments. o This will involve skill building at country level that directly supports the convening and catalyzing role of UNDP. o UNDP should strengthen an inter-agency approach at country level while finding innovative ways to make sure that civil society is not left out of the DRR network. The UNDAF and One UN processes may be included in vehicles for this to happen. o Evidence calls for the more routine involvement of research institutes, professional associations, the private sector and civil society in DRR. o Cooperative and collaborative agreements must be made into place so that partnerships assure a strategically greater DRR impact. o Partnerships should occur within and across the development sector and should actively involve local engagement.
6
That UNDP routinely and strongly advocate for, and provide technical support to, complete comprehensive risk assessments ensuring that policies, planning and programming priorities at all levels (global, national and local) are derived from the resulting risk assessment evidence. Such risk assessments must always contain capacity assessment and they must be funded to ensure that they are continual processes, to keep pace with changing patterns of hazards, vulnerabilities and capacities. o This applies particularly at national level where UNDP has the strongest and most effective institutional and operational links.
7
That UNDP further explore and expand internal databases assuring the real-time systematic and UNDP system wide identification, collection, analysis and monitoring of all efforts that contribute to disaster risk reduction (scale, funding, personnel, projects, etc.) in all its forms (climate, environment, conflict, recovery, etc.)
8
That UNDP develop a set of DRR outcome measures that reflect actual reduction in risk and which will guide all DRR programming for UNDP, supporting better monitoring and evaluation of UNDP?s overall impact. o It is a corporate imperative of UNDP to identify a suitable way to monitor how well it and its partners are reducing risk and progressively meeting the DRR mandate through time. Such measurement indicators are needed for every DRR measure , other that awaiting the ?acid test? of their performance in response to disaster loading. o The outcome measure is at the macro level (country or higher), above and beyond common M&E input/output, process indicators compared to stipulated project objectives. o Outcome measures will reflect actual and measurable changes in the ?real world.? o The essence of the measure needed is captured by lives saved/deaths reduced and reduced property loss. o The development of outcome measures should support best practice in other DRR entities.
9
That the long-term national presence of UNDP supported by a clear corporate vision for DRR, should provide long-term disaster risk reduction country programmes (at least 5-10 year horizons) that acknowledge the structural nature of risk generation and the complexity of risk reduction. o This long-term strategy will require additional core-funded DRR staff particularly at HQ level. o Sustainable DRR impact within governments and countries will not be achieved until UNDP can sustain the level of their internal DRR efforts and until national governments have fully functional and autonomous DRR programmes, arrangements and legislation. o UNDP staffing should be sustained not only in COs but also in government positions (UNDP funded and other UN funded), but clear exit strategies need to be applied.
10
That UNDP ensure that all programmes have a planned and agreed exit strategy with specific reference to the planned transfer of management responsibility, resources, expertise and knowledge to national governments to ensure sustainability of programme results.
11
That UNDP and BCPR provide a strong lead for ensuring coherence of DRR activities within high-risk countries at national and local levels recognizing that national policy and structures and community programming are co-dependent. o This applies to appropriate and enabling legislation as well as to appropriately resourced, self-sustaining and properly mandated disaster management agencies. o It also requires the deliberate and planned exchange of information between levels.
12
That where local level programmes are undertaken, that these be developed and managed as framework programmes and that lessons derived from them be systematically, actively and purposefully shared in the host country ensuring national ?ownership? of them.
13
That UNDP further develops a corporate image and profile through ensuring that the concept, policy and programming of DRR and related structures be clearly and purposefully enunciated with BCPR and UNDP. This will require that: o That BCPR actively campaign to ensure that UNDP staff members globally are aware of the UNDP mandate, added value and support. o That the RDRA/NDRA structure be strengthened and equipped to more systematically and visibly provide leadership, resourcing, technical assistance and mentoring. That the links between RDRAs, regional ISDR offices and other regional entities be strengthened and supported. o That the global service lines be enhanced, repackaged, aligned and/or promoted sufficiently to ensure coherence and value-added as a suite of support tools for COs or partners. o That UNDP work to develop a consensual culture among staff so that they identify with and are committed to the organization as a whole and not just to particular units.