Outcome Evaluation: Human and Social Development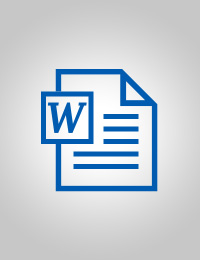 Evaluation Plan:

Evaluation Type:

Outcome

Planned End Date:

11/2015

Completion Date:

11/2015

Status:

Completed

Management Response:

Yes

Evaluation Budget(US $):

20,000
Title
Outcome Evaluation: Human and Social Development
Atlas Project Number:
Evaluation Plan:
2009-2014, Kuwait
Evaluation Type:
Outcome
Status:
Completed
Completion Date:
11/2015
Planned End Date:

11/2015

Management Response:
Yes

Focus Area

:

1. Poverty and MDG
2. Others

Corporate Outcome and Output (UNDP Strategic Plan 2014-2017)

1. Output 4.1. Country led measures accelerated to advance women's economic empowerment
2. Output 4.4. Measures in place to increase women's participation in decision-making
3. Enhanced scope of women's participation in economic activities and in the free market
4. Expanded participation of women realised in political decision making

Evaluation Budget(US $):

20,000

Source of Funding:
Joint Programme:
No
Joint Evaluation:

No

Evaluation Team members:

| Name | Title | Email | Nationality |
| --- | --- | --- | --- |
| A. F. (Bob) ODEH | Consultant | bob.odeh@gmail.com | |

GEF Evaluation:

No

Key Stakeholders:
Countries:

KUWAIT

Comments:
This evaluation is completed.
Recommendations
1
Evaluation Recommendation No. 1: UNDP should continue to build partnerships with civil society organizations to work within the social fabric of Kuwait at large.
2
Evaluation Recommendation No. 2: A gender equity strategy will re-enforce the family system, while at the same time, addressing the needs of women during different life stages, pre and post fertility, social isolation, and the needs of women without male partners (the equivalent of single mothers in Western societies.
3
Evaluation Recommendation No. 3: it is recommended that UNDP develop an SME initiative in support of economic diversification for youth employment.
4
Evaluation Recommendation No. 4: UNDP should support moving Kuwait into the knowledge global economy, in addition to its development efforts in the other portfolios within the CPD.
5
Evaluation Recommendation No. 5: UNDP Kuwait should adopt and internalize UNDP Corporate Results Based Management, which is still in the early stages. Major achievements have been realized in the creation of comprehensive databases. Because the RBM is relatively new to most staff, it is important that program advisors ensure that the SMART criteria are included in the planning stage to support and effective M&E system.
6
Evaluation Recommendation No. 6: UNDP should steer away from dispersed, ad hoc assignments, but most of its support be provided within the framework of specific, and target driven programs, to ensure sustainability.
7
Evaluation Recommendation No. 7: UNDP should focus more on getting involved in upstream activities, so that it can provide advice to policy makers on strategic development issues.
8
Evaluation Recommendation No. 8: Relevant UN agencies should be associated, along with UNDP, in the process of preparing the new CPD.
9
Evaluation Recommendation No. 9: Documentation of project implementation should be always available electronically, with frequent updates, to stakeholders involved in that particular project.
10
Evaluation Recommendation No. 10: Mid-term evaluation by a tripartite committee should be undertaken for each project, coupled with a terminal evaluation.