E2. Enhance efficiency of measures to reduce and prevent further spread of tuberculosis infection in Syria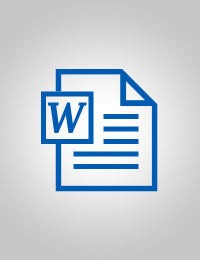 Evaluation Plan:

Evaluation Type:

Outcome

Planned End Date:

06/2010

Completion Date:

08/2010

Status:

Completed

Management Response:

Yes

Evaluation Budget(US $):

11,200
Title
E2. Enhance efficiency of measures to reduce and prevent further spread of tuberculosis infection in Syria
Atlas Project Number:
Evaluation Plan:
2007-2011, Syria
Evaluation Type:
Outcome
Status:
Completed
Completion Date:
08/2010
Planned End Date:

06/2010

Management Response:
Yes

Focus Area

:
Corporate Outcome and Output (UNDP Strategic Plan 2014-2017)

1. Strengthened national capacities for implementation of HIV funds and programmes, including those financed through multilateral initiatives like the Global Fund to fight AIDS, Tuberculosis, and Malaria

Evaluation Budget(US $):

11,200

Source of Funding:
Projects
Joint Programme:
No
Joint Evaluation:

No

Evaluation Team members:

| Name | Title | Email | Nationality |
| --- | --- | --- | --- |
| Dr. Masoud Dara | Team Leader | | |

GEF Evaluation:

No

Key Stakeholders:
SPC, MoH, MoInf, Red Cresent, UNICEF, WHO, UNFPA
Countries:

SYRIAN ARAB REPUBLIC

Comments:
UNDP has catalyzed introduction of new technologies and evidence-based TB control in Syria and enabled civil society and mobilized communities in the framework of an effective partnership strategy. UNDP needs to pursue its development approach to TB control with improving capacity of the ministry of health and national partners including civil society in sustainable improvement of TB control. National TB control programme needs additional support of UNDP in improving its governance and stewardship.
Recommendations
1
Motivated and skilled human resources
2
Quality assured mycobacteriology and microscopy laboratory
3
Monitoring & Evaluation
1. Recommendation: Motivated and skilled human resources
Management Response:
[Added: 2010/10/22]
[Last Updated: 2010/11/02]
UNDP through various projects including the Global Fund project will continuous to provide assistance to improve the capacity of managerial as well as technical staff of the Ministry of Health. Support will also focus on the quality of training conducted bu national and international organisations.
Key Actions:
Key Action

Responsible
DueDate
Status
Comments
Documents

To provide technical and managerial assistance to ministry of health to embark on a comprehensive approach to Human Resources Development (HRD) and Human Resources for Health (HRH)




[Added: 2010/11/02]

UNDP/GF

2012/12

Overdue-Initiated

To improve capacity of national trainers on training methodology with adult-learning styles




[Added: 2010/11/02]

MOH-GF

2011/12

Overdue-Initiated

To evaluate impact of training courses by organizing supportive supervisory visits and assessing staff knowledge, skills and practices at their workplaces




[Added: 2010/11/02]

UNDP/GF-MOH

2011/12

Overdue-Initiated
2. Recommendation: Quality assured mycobacteriology and microscopy laboratory
Management Response:
[Added: 2010/10/22]
[Last Updated: 2010/11/02]
Phase II of the GF project will concentrate on the infection control issue and provide technical assistance and the necessary materials and equipment to implement full programme of infection control. UNDP will also assist MoH on Quality Assurance issue by supporting further training to laboratory staff. GF will also support a research project to identify primary and secondary resistance to first line anti Tb
Key Actions:
Key Action

Responsible
DueDate
Status
Comments
Documents

To facilitate provision of technical assistance on infection control and improving the knowledge and skills of national reference laboratory (NRL) staff in airborne infection control




[Added: 2010/11/02]

MOH-WHO

2011/09

Overdue-Not Initiated

To assist in institutionalizing external quality assurance of culture and drug susceptibility testing from supranational reference laboratory




[Added: 2010/11/02]

MOH/UNDP/GF

2012/12

Overdue-Not Initiated

To guide NRL to generate list of MDR-TB cases detected for the TB program on a monthly basis




[Added: 2010/11/02]

MOH/UNDP/GF

2011/12

Overdue-Not Initiated
3. Recommendation: Monitoring & Evaluation
Management Response:
[Added: 2010/10/22]
[Last Updated: 2010/11/02]
GF will provide technical assistance to MoH to improve their capacity on data acquisition and data analysis & verification
Key Actions:
Key Action

Responsible
DueDate
Status
Comments
Documents

To improve capacity of Ministry of Health and other partners in analysis of data and translating data to decision making




[Added: 2010/11/02]

GF/UNDP

2011/12

Overdue-Not Initiated

To ensure data verification audit is conducted on an annual basis and its result is used to improve quality of recording and reporting




[Added: 2010/11/02]

GF/MOH

No due date

No deadline established

On annual basis from 2010 onwards

To include representative of civil society and NGOs in monitoring and evaluation




[Added: 2010/11/02]

CCM

2010/11

Overdue-Initiated