UNDP Gender Equality Institutional Assessment (GEIA), by CIDA and DFID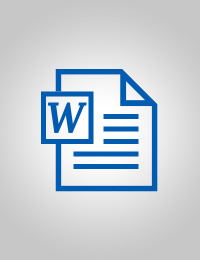 Evaluation Plan:

Evaluation Type:

Others

Planned End Date:

12/2009

Completion Date:

06/2009

Status:

Completed

Management Response:

No

Evaluation Budget(US $):

--
Title
UNDP Gender Equality Institutional Assessment (GEIA), by CIDA and DFID
Atlas Project Number:
Evaluation Plan:
2009-2013, Bureau for Policy and Programme Support
Evaluation Type:
Others
Status:
Completed
Completion Date:
06/2009
Planned End Date:

12/2009

Management Response:
No
Corporate Outcome and Output (UNDP Strategic Plan 2014-2017)
Evaluation Budget(US $):

--

Joint Programme:
No
Joint Evaluation:

Yes

Joint with

CIDA, DFID, UNDP

Evaluation Team members:

| Name | Title | Email | Nationality |
| --- | --- | --- | --- |
| CIDA, Canada | Team Leader | | |

GEF Evaluation:

No

Key Stakeholders:
UNDP Regional Bureaux, BDP, OHR,
Comments:
The Gender Equality Institutional Assessment of UNDP, carried out CIDA Canada in collaboration with DFID, reviewed UNDP's institutional performance on mainstreaming gender equality across its work, since February 2005. It also focused on reviewing systems and tools in place to ensure integration of gender equality in all programming and monitoring of results.
Recommendations
1
Since 2005, UNDP has made major improvements in scaling up its commitment to gender equality. Major improvements have been made in moving to a results framework on gender equality issues. It will be important to see if UNDP can maintain the positive direction that has established to date with the new Gender Equality Strategy. Efforts are still required to ensure achievement of gender equality results in UNDP country programmes. Although there have been improvements in creating a supportive institutional framework for gender equality, there is still work to be done. There is a need to bring gender equality perspectives in all policy and planning documents guiding UNDP's work. UNDP has adopted a number of measures to create an enabling environment for integration of gender equality issues through a systematic and comprehensive approach. There is a need, however, to ensure that the institutional changes have "stuck" and resulted in real institutional changes. UNDP is also working towards promoting gender parity in staffing, in particular in mid and senior level positions. There is a need to ensure that the Gender Parity Action Plan is monitored to improve gender balance.
Management response not available