Reproductive Health National Plan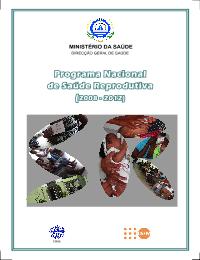 Evaluation Plan:

Evaluation Type:

Final Project

Planned End Date:

01/2011

Completion Date:

02/2009

Status:

Completed

Management Response:

Yes

Evaluation Budget(US $):

20,000
Title
Reproductive Health National Plan
Atlas Project Number:
Evaluation Plan:
2006-2011, Cape Verde
Evaluation Type:
Final Project
Status:
Completed
Completion Date:
02/2009
Planned End Date:

01/2011

Management Response:
Yes

Focus Area

:
Corporate Outcome and Output (UNDP Strategic Plan 2014-2017)

1. Inclusive growth and social equity promoted through pro-poor macroeconomic and fiscal policies that support income, employment and social protection of youth, women and vulnerable groups in a sustainable way

Evaluation Budget(US $):

20,000

Source of Funding:
Joint Programme:
No
Joint Evaluation:

Yes

Joint with

Ministry of Health

Evaluation Team members:

| Name | Title | Email | Nationality |
| --- | --- | --- | --- |
| | Team Leader | | |

GEF Evaluation:

No

Key Stakeholders:
Countries:

CAPE VERDE
Recommendations
1
Non applicable. It is an strategic plan, so no recommendation was made, unless for the resources mobilization, especially by UNICEF and UNFPA, to implement fully the activities of the plan
1. Recommendation: Non applicable. It is an strategic plan, so no recommendation was made, unless for the resources mobilization, especially by UNICEF and UNFPA, to implement fully the activities of the plan
Management Response:
[Added: 2011/01/21]
[Last Updated: 2011/01/24]
Although the plan itself does not entail any specific recommandation, one important highlight of the analyses and discussions held in its preparation enabled the adequate identification of adolescent reproductive health as a major challenge, particularly with regards to girls and the issue of early pregnancies. Rates of adolescent pregnancies is quite preoccupying, with heavy implications for the entire gender equlity and women empowerment agenda. This will become a priority area of intervention in the coming years.
Key Actions: