UNDAF Mid-Term Evaluation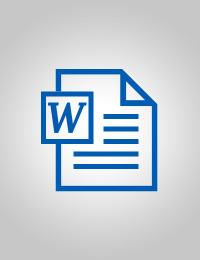 Evaluation Plan:

Evaluation Type:

UNDAF

Planned End Date:

06/2015

Completion Date:

06/2015

Status:

Completed

Management Response:

Yes

Evaluation Budget(US $):

40,000
Title
UNDAF Mid-Term Evaluation
Atlas Project Number:
Evaluation Plan:
2012-2018, Malawi
Evaluation Type:
UNDAF
Status:
Completed
Completion Date:
06/2015
Planned End Date:

06/2015

Management Response:
Yes
Corporate Outcome and Output (UNDP Strategic Plan 2014-2017)
Evaluation Budget(US $):

40,000

Source of Funding:
CS
Joint Programme:
No
Joint Evaluation:

No

Evaluation Team members:

| Name | Title | Email | Nationality |
| --- | --- | --- | --- |
| Richard Olver | Dr | | |
| Grace Okonji | Mrs | gokonji@yahoo.com | KENYA |

GEF Evaluation:

No

Key Stakeholders:
Ministry of Finance and Development Planning, UNCT
Countries:

MALAWI
Recommendations
1
Programming principle - Gender: Economic empowerment of women and girls through private sector investment should be strongly promoted.
2
For more Gender-Responsive Budgeting, the UN should emphasise gender in the development of the new national plan.
3
Programming principle - human rights: The UNDAF should contribute to accountability and the rule of law by making much stronger linkages to Malawi?s international human rights obligations and human rights principles, targeting marginalised and discriminated groups, building capacity of duty bearers to meet their obligations.
4
Environmental sustainability area: Connections between upstream and downstream work areas need to be strengthened.
5
The UN should pursue a more modest, focused strategy around Climate Change, DRM and community based environmental regeneration linked to its resilience efforts.
6
The Disaster Risk Management (DRM) policy must integrate gender and vulnerable groups appropriately, in a strengthened, coordinated system.
7
On Decent work, livelihoods and pro-poor private sector growth. The Malawi Innovation Challenge Fund has been a success. Other means of supporting similar investments should be tried i.e. creating partnerships where WFP assistance is used to support investment in SMEs.
8
Democratic governance and human rights areas: Continuous training, reinforcement, citizenship education and consistency of messaging are required for lasting change on human rights issues.
9
The UN should remain active in Peace Architecture.
10
A more robust approach is required to institutionalise ethical behaviours within the public service.
11
The Strengthening of Institutional Capacity for Development Effectiveness and Accountability Programme (DEAP) should act as the vehicle for UN-wide support.
12
The UN should provide electoral cycle or multi-year support to women?s political participation rather than a one off event.