Terminal Evaluation of the Integrating Climate Change Risks into Resilient Maldives Project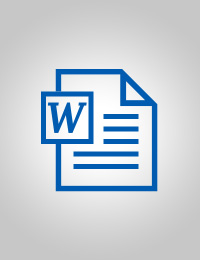 Evaluation Plan:

Evaluation Type:

Final Project

Planned End Date:

05/2015

Completion Date:

02/2016

Status:

Completed

Management Response:

Yes

Evaluation Budget(US $):

20,000
Title
Terminal Evaluation of the Integrating Climate Change Risks into Resilient Maldives Project
Atlas Project Number:

00072423

Evaluation Plan:
2011-2015, Maldives
Evaluation Type:
Final Project
Status:
Completed
Completion Date:
02/2016
Planned End Date:

05/2015

Management Response:
Yes

Focus Area

:
Corporate Outcome and Output (UNDP Strategic Plan 2014-2017)

1. Output 5.2. Effective institutional, legislative and policy frameworks in place to enhance the implementation of disaster and climate risk management measures at national and sub-national levels

Evaluation Budget(US $):

20,000

Source of Funding:
GEF
Joint Programme:
No
Joint Evaluation:

No

Evaluation Team members:

| Name | Title | Email | Nationality |
| --- | --- | --- | --- |
| Ivica Trumbic | | | |

GEF Evaluation:

Yes

| | |
| --- | --- |
| GEF Project Title: | |
| Evaluation Type: | Terminal Evaluation |
| Focal Area: | Climate Change |
| Project Type: | FSP |
| GEF Phase: | GEF-4 |
| GEF Project ID: | 3847 |
| PIMS Number: | 4093 |

Key Stakeholders:
Government; Beneficiary Islands
Countries:

MALDIVES
Recommendations
1

UNDP should close the project as planned on 31 December 2015 and no new contracts will be signed, while the existing contracts for project personnel, consultants and Executing Agency will be honoured within the limits of their stipulations. It should also initiate the financial closure of the project in collaboration with EA, for the purpose of GEF

2

2: Establish procedures for the GOM to complete the ongoing activities such as CRIS and construction works on two islands, and keep alive the guidelines and regulatory framework. The GOM should also prepare briefs on lessons learned from the project, summaries of the project results, achievements and good practices, and on impacts of coastal protection measures implemented in the project.

3

3. In designing future projects of a related nature, adequate time should be allowed for the establishment of project implementation arrangements and undertaking all necessary initiation and preparatory activities. Outputs and activities have to be defined more precisely, clearly described and, where possible in the case of proposed construction works, preliminary design should be submitted in the preparatory stage. Project proposals should have better financial planning in terms of better matching financial resources to activities, and better identification of risks and mitigation measures.

4

4.With regards to management arrangements it is important to have an independent PMU in order to avoid government policy changes from affecting projects as well as to retain institutional memory regarding the project. Project manager should be engaged full time and be better accountable to the implementing agency of the project.

5

5. Project activities should start as planned by the work plan. This particularly refers to the construction works, or other works on the ground that are costly to accommodate the procurement process if nationally executed.

6

Convergence among project activities should be better executed. Informing partners/stakeholders of other activities need to be improved. There should be more transparency between stakeholders in particular between national and local levels.

7

The GEF National Operational Focal Point, together with UNDP, should organise a follow up meeting, eventually with the ICCRRIP Project Board and local stakeholders, to discuss this evaluation and reflect on experience at the national and local level and identify lessons learned that could inform the design and implementation for future national initiatives and projects in support of the climate adaptation efforts in Maldives.