Mid-Term Evaluation of the Adaptation to Climate Change Project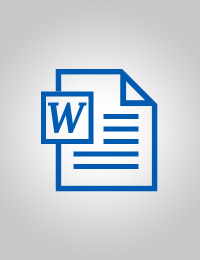 Evaluation Plan:

Evaluation Type:

Mid Term Project

Planned End Date:

09/2012

Completion Date:

07/2013

Status:

Completed

Management Response:

Yes

Evaluation Budget(US $):

40,000
Title
Mid-Term Evaluation of the Adaptation to Climate Change Project
Atlas Project Number:

00072197

Evaluation Plan:
2011-2015, Zambia
Evaluation Type:
Mid Term Project
Status:
Completed
Completion Date:
07/2013
Planned End Date:

09/2012

Management Response:
Yes

Focus Area

:

1. Environment & Sustainable Development

Corporate Outcome and Output (UNDP Strategic Plan 2014-2017)

1. National and local governments and communities have the capacities to adapt to climate change and make inclusive and sustainable environment & energy decisions benefitting in particular under-served populations

Evaluation Budget(US $):

40,000

Source of Funding:
GEF
Joint Programme:
No
Joint Evaluation:

Yes

Evaluation Team members:

| Name | Title | Email | Nationality |
| --- | --- | --- | --- |
| Juliane Zeidler (PhD) | Dr | j.zeidler@iecn-namibia.com | |

GEF Evaluation:

Yes

| | |
| --- | --- |
| Evaluation Type: | |
| Focal Area: | Climate Change |
| Project Type: | EA |
| GEF Phase: | GEF-1 |
| PIMS Number: | 3942 |

Key Stakeholders:
Ministry of Agriculture and Livestock, Other Government Ministries and National Institutions, Cooperating Partners & Beneficiary Groups/Communities
Countries:

ZAMBIA
Recommendations
1
1: UNDP should obtain the concurrence of the GEF for a no cost extension of the project, for a minimum of one year to one and half years to cover two additional growing seasons. The extension would also enable the project to utilize the unspent funds (about US$ 900,000) as at December 2013, and to ensure that a great deal of activities not yet achieved, but to some extent already started are accordingly implemented.
2
2: Financial adjustments for the 2013 plan at management response- Although there was a significant amount of funds not allocated by the end of the project as at December 2013 (over US$ 900,000), it was recommended to re-budget the 2013 allocations if the no-cost extension was requested. It should be revisited if the high costs of the water and irrigation infrastructure would be justified at this point of the project, where major the focus should be on generating adaptation learning.
3
3: MET Stations at the time of MTE- not functional: The 8 Automatic Weather Stations were not fully operational at the MTE stage. There was need to operationalize the AWSs so that the local farmers could see the direct value of the information coming through these stations. It should be a priority to ensure that these stations will feed continuous data into the national climate observation system, through direct data transfer to ZMD.
4
4: EWS- Need for a good concept: At MTE it was found that a good concept for farmer?s relevant Early Warning System (EWS) was lacking indicating that no meaningful EWS was in place. It was recommended to formulate an action plan on EWS and to seek Expert inputs from elsewhere (national and international) on EWS. The project should also seek to link into an umbrella proposal on EWS that had been established through ZMD.
5
5: For Outcome 1, climate knowledge- need to invest in more trainings and professional updating. At the MTE there was an overall lack of internalization of climate related knowledge into project actions and execution which emerged as a major concern. Systematic integration of Climate Risk (CR) information was not in place at all levels of project implementation.
6
6: For Outcome 2, Develop district level corrective action plans to incorporate gender equity, application, of national environmental Impact Assessment requirements and training needs. The MTE noted that there was need to screen the water infrastructure supported by the project for potential environmental and social impacts. This was in the context of climate adaptation where poorly sighted investments may lead to maladaptive practices.
7
7: For Outcome 2, Develop sustainability exit plans for the district level pilots (assisting farmers in sustainability planning, which will include marketing training and support). The MTE observed the need to continue supporting systems that will be self-running. These should include activities such as assisting farmers in sustainability planning, product development, market identification, pricing and others ? perhaps even in terms of supporting development plans.
8
8: For Outcome 3, Integrate climate change into the Agriculture Policy. The MTE observed that the Agriculture Policy was undergoing a review. It was recommended that the project should seek permission for a final screening of the revised agriculture policy to assess the extent to which adaptation issues have been incorporated in the policy- if possible with the engagement of relevant international expertise. If not acceptable it might be possible to organize one policy dialogue specifically on this policy.
9
9: For Outcome 3, Need to identify practical policy opportunities (to ensure sustainability). Although project staff have been actively involved in the review of the newly revised agriculture policy, it is not clear as to how far climate change resilience issues are covered by this national policy instrument. It is understandable that due to the delay in project implementation the timeline to incorporate project learning into the policy may have been missed. It also appears that other policy opportunities can be identified. For example best practices and demonstrations identified from the pilot sites may find their way into camp plans, and feed into provincial and national planning processes within MAL.
10
10: For Outcome 3, Using policy dialogues ? a good opportunity. Overall very limited actions have taken place under this outcome. The MTE recommended as a matter of priority to set up the Policy Dialogues included under the project design. Innovative concepts on how to conduct meaningful and high-impact policy dialogues with the leadership of MAL should be designed. It is critical to ensure such policy dialogues are conducted in a highly professional manner and outside expertise should be sought for, investing into high calibre facilitation. A schedule of debates should be set up, in line with policy opportunities but also addressing key issues of concern to Zambia. This is an excellent opportunity for the agriculture sector to provide leadership on climate related issues that clearly have affected the country- such as through prolonged droughts.The policy dialogues can additionally help build climate action leadership in Zambia- such leadership will- naturally- lead to policy changes, even if in the longer term.
11
11: For Outcome 3, Make stronger links with on-going Zambian climate change processes. At this point the LDCF project was mostly housed at MAL. Although MAL staff were seconded to national climate change policy processes a strategy was needed to better capitalize on policy influencing strategies in terms of building a more climate resilient agriculture sector. It was important that the lessons learnt from the agriculture sector found their way into national debates on climate change. The MTE recommended that the project team should develop a clear strategy on which policy messages emerge out of this LDCF project and where to engage strategically with national policy processes.
12
12: For Outcome 4, Mobilise the lessons-learnt and knowledge management component. To date limited activities have taken place under this outcome, mostly as project implementation was delayed and initial lessons learnt were only just emerging. The MTE emphasised the importance of this outcome and recommended the need to develop a more detailed plan of action of how to address the output underlying this outcome. It was indicated that NAIS should play a significant role in the processing of lessons learnt, as well as dissemination with a clear leadership by the project management.
13
13: Management ? M&E. The MTE proposed corrective measures in terms of M&E and reporting. Although the reports from the districts seemed to be rather well organized and executed, with reporting templates leading into the project M&E plan, this information had to date not been processed formally to respond to the set out indicators and targets. The collected information needed to be processed specifically to respond to the M&E framework in the project document.
14
14: Re-engagement of the Steering Committee. The Project Steering Committee which would potentially engage some of the relevant stakeholders at national level had not been very active and only met a few times. The MTE emphasised the need to re-engage the PSC as a matter of priority from this point on wards. This would also be a good opportunity to make progress on outcome 3. The sustainability of impacts were not likely to be positively affected if the PSC members were not engaged in the project processes and decision making. The MAL was advised to organize some of the PSC meetings at project site so that members could see first-hand the type of local level impacts that can be generated. This could be a powerful approach to building ownership.