Development of policies and capacities for sustainability environment and natural resources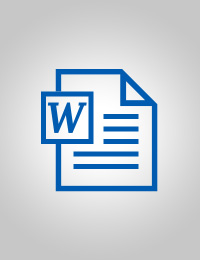 Evaluation Plan:

Evaluation Type:

Outcome

Planned End Date:

12/2015

Completion Date:

12/2015

Status:

Completed

Management Response:

Yes

Evaluation Budget(US $):

15,000
Title
Development of policies and capacities for sustainability environment and natural resources
Atlas Project Number:
Evaluation Plan:
2012-2016, Saudi Arabia
Evaluation Type:
Outcome
Status:
Completed
Completion Date:
12/2015
Planned End Date:

12/2015

Management Response:
Yes

Focus Area

:
Corporate Outcome and Output (UNDP Strategic Plan 2014-2017)

1. Output 1.4. Scaled up action on climate change adaptation and mitigation across sectors which is funded and implemented
2. Output 1.5. Inclusive and sustainable solutions adopted to achieve increased energy efficiency and universal modern energy access (especially off-grid sources of renewable energy)

Evaluation Budget(US $):

15,000

Source of Funding:
Office Budget/DSS
Evaluation Expenditure(US $):

14,000

Joint Programme:
No
Joint Evaluation:

No

Evaluation Team members:

| Name | Title | Email | Nationality |
| --- | --- | --- | --- |
| Saadat Ali | Independent Evaluator | saadat9@outlook.com | PAKISTAN |

GEF Evaluation:

No

Key Stakeholders:
Countries:

SAUDI ARABIA
Lessons
1.

The indicators chosen for this outcome proed difficult to quantify in view of the lack of information avaialble. UNDP should've consulted wiht teh parnters, not just on general outcome wording, but more so on the details of what indicators should've been used



Findings
1.

From a UNDP perspective, this evaluaiton itself measured more the outputs results than the direct impact these outputs could've had on the outcome. That being said, it is obvious that the outputs have failed to provide the impact expected (at least the Water project) as measures taken to curb water consumption as well as energy use have been slow to show results. Strategies and Policies have indeed been prepared and finalized but implentation has been very slow



Recommendations
1
Saudia Arabia has started conserving water in agriculture sector and there is an increase in tariff for commercial and industrial water users. These measures will indeed facilitate sustainable use of water resources in KSA. Therefore, there is a need to identify options which must be explored as follows: o Identifyg new sources of water; o Maximizing treated wastewater reuse, o Maximizing water conservation; o Minimizing water loss in the water supply transmission and distribution network pipelines o Expansion of solar powered desalination plants with appropriate environmental management o Maximizing rain water harvesting.
2
Capacity Development for sustainable development and management of water resources in the kingdom of Saudi Arabia n All stakeholders should extend support for timely completion of Integrated Water Information System (IWIS) which is a key to the success of the outcome. n There is a need to conduct awareness seminars for all data providers to IWIS. The IWIS must establish necessary protocols to check the reliability and accuracy of data provided by different stakeholders. There is a need that every year at least 2-3 % of data entered into IWIS should be cross checked for reliability and accuracy including checking of calibration of equipment used and its compliance of required data acquisition protocol. n UNDP should emphasis the importance of timely establishment of National Water Regulatory Authority to MOWE which is an important milestone for implementation of KSA Water Regulatory Mechanism and Coordination. n The field tests of Ground Water Hydrological Modules should be carried out to confirm that they are duly calibrated and provide required sensitivity analysis for the ground water aquifer monitoring. n UNDP should update the schedule for placement of all intended international experts. UNDP should consider engagement of additional international experts particularly a Water Economist and Hydro-geologist having knowledge of ?Rock Shell? so as to complete the task of ?Ground water delineation? monitoring. n Proactively involve Ministry of Agriculture in the implementation of the project for better coordination as they are the major water user. n UNDP should conduct an annual review of the project at the time of submission of Annual Work Plan by MOWE. During this annual review, overall progress of the project?s outputs towards outcome should be discussed, necessary changes should be made, if any, and the work plan should be approved. n To extend the duration of the project by two years so as to achive the outcome.
3
National Energy and Efficiency Programme (NEEP) Phase II n Extend the project duration by one year so as to ensure that the Energy Efficiency Law and Energy Conservation Strategy is approved within its duration. n Conduct Terminal Evaluation of NEEP II Project to assesses achievement of the Project?s objective, outcomes and outputs, and presents ratings for the targeted objective and outcomes.
4
Support Establishment of KSA EIMS UNDP should support establishment of Kingdom of Saudi Arabia - Environmental Information Management System in Kingdom of Saudi Arabia (KSA EIMS) for strengthening institutional mechanisms for Integrated Environmental Management since considerable data such as EEIS, IWIS, RCY, ARAMCO, academia, public and private sector organizations etc. is available. The objective of KSA EIMS should be to collect and compile scattered data on sustainability and environment, leading towards complete, largely automatic, fully integrated ?state of the art? solutions for sustainable environmental management, planning assessment, compliance, monitoring, control and impact assessment and produce annual state of the environment report of KSA. The objective of an Environmental Information Management System is to provide an inventory (directory) of environmental information resources, employ a web interface for search and retrieval of descriptive information (Meta data) and statistics and enable staff and nodal agencies to develop the inventory using web based data forms. KSA EIMS would provide models and other analytical tools to transform data into information that is suitable for human interpretation. It would also serve as an archive for reports and studies conducted in the past. Partner agencies and NKSA-EIMS staff would also access the system using the web interface, standard data input forms would enable partner agencies to submit data throughout the day from any location. Furthermore, the NKSA-EIMS staff would have administrative control to maintain and expand the overall system. The Environmental Management Information System (EMIS) Cells will be established at all the nodal agencies. The Presidency of Metrology and Environment (PME) should act as a focal agency and manage KSA-EIMS central library. Each partnering/nodal agency will build and maintain agency specific databases and corresponding metadata. Each partnering/nodal agency will also designate a focal person, responsible for coordinating data management efforts with the central agency. The KSA-EIMS is expected to contribute to promotion of sustainable development through enhancing the quality, efficiency and accountability of decision and policy making in the context of sustainable development by providing timely and accurate environmental information. The KSA-EIMS will facilitate national state of environment reporting, provide tools for monitoring and control of environmental impacts, preparation and assessment of regulations, and development and assessment of market instruments and promote inter-ministerial coordination.
5
Support Climate Changes Adaption and Mitigation Projects in KSA n The future involvement of UNDP KSA should be in line with adaptation and mitigation measures proposed by Saudi Arabia in the Intended Nationally Determined Contribution document submitted to UNFCCC during November 2015.