End-of-Term Evaluation of the Joint Programme Support for Strengthening Monitoring and Evaluation Systems in Malawi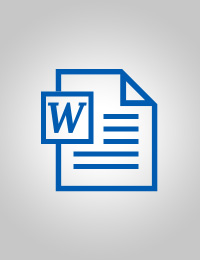 Evaluation Plan:

Evaluation Type:

Final Project

Planned End Date:

04/2013

Completion Date:

04/2013

Status:

Completed

Management Response:

Yes

Evaluation Budget(US $):

25,000
Title
End-of-Term Evaluation of the Joint Programme Support for Strengthening Monitoring and Evaluation Systems in Malawi
Atlas Project Number:

00060404

Evaluation Plan:
2012-2018, Malawi
Evaluation Type:
Final Project
Status:
Completed
Completion Date:
04/2013
Planned End Date:

04/2013

Management Response:
Yes

Focus Area

:
Corporate Outcome and Output (UNDP Strategic Plan 2014-2017)

1. Access to information policies support accountability and transparency

Evaluation Budget(US $):

25,000

Source of Funding:
Cost-sharing
Joint Programme:
No
Joint Evaluation:

No

Evaluation Team members:

| Name | Title | Email | Nationality |
| --- | --- | --- | --- |
| William Chitwere | | chitwerew@gmail.com | |

GEF Evaluation:

No

Key Stakeholders:
Ministry of Finance and Development Planning; line ministries; GIZ, EU, DFID, UN
Countries:

MALAWI

Comments:
The project colsing date has been extended to March, 2013. Hence the evaluation will be conducted during 1st quarter of 2013
Recommendations
1
The final evaluation recommends realistic planning. One reason why a good number of outputs were not delivered in full is that there was lack of focus and the program was over-ambitious with too many aspects to be addressed within the project period with limited staffing.
2
There is need to align and harmonise the sectoral systems to avoid duplication of efforts and resources. The district databank does not capture data from the education and health sectors since these are independently managed through the Education Management Information systems (EMIS) and Health Management Information System (HMIS) respectively. This alignment and harmonization would make the district databank a one stop centre.
3
To enhance coordination, the government needs to establish intermediary area coordination between the central government and local councils. This arrangement should ensure efficiency on logistical issues and communication would be better managed with an intermediary at regional level.
4
Design of a successor programme is necessary for the following reasons: a. The JPSME II has not achieved much because, in any environment, it takes a long time to introduce a new system and instill change. M&E is not yet rooted in the minds of Malawians; b. There is still lack of appreciation of M&E in sectors and councils which contributes towards the treatment of M&E as a non-essential function; c. As a reform, M&E should be supported for more years to come; d. Substantial investment has already been made in the sectors and districts, hence such noble interventions should be let to continue; e. M&E is dynamic which emphasizes the need for on-going capacity building in M&E for economists, M&E officers and data entry clerks.
5
MEPD as a central ministry responsible for M&E should strengthen its own M&E function so that it is able to backstop M&E activities across sectors and councils. Capacity should be enhanced especially in terms of staffing, the challenge, which is compounded by high staff turnover. The unit should also be adequately budgeted for.
6
Since there are no budgets in some sectors and districts, MEPD, MOF and other stakeholders should ensure that each ministry, department and local authority has a budget for M&E. This will be in the same layout as human resource management and development, internal audit or internal financial management are budgeted for in ministries and departments.
7
UNDP, as the managing agent of the basket fund, was responsible for ensuring that adequate financial resources were available in the basket fund for the implementation of activities as well as ensuring timely submission of regular progress and financial reports to all stakeholders. The evaluation recommends that in successor programmes, the agent should enhance its capacity for judicious reporting to programme stakeholders.
8
Since there is very little appreciation of M&E in the sector and councils, it would be useful to design awareness campaigns focusing on the importance of planning, budgeting and making decisions based on processed data. The scope of the sensitization should include all levels beginning with cabinet ministers going down to low as levels as industrial class staff in the civil service.
9
There is no M&E database at the central level which makes it difficult for the central ministries including MEPD to access district M&E databases on-line for control and backstopping purposes. This study recommends the establishment of databases at the central level which should eventually be linked to sector M&E frameworks, district databases and MASEDA.