GEF: Demonstrating the Development and Implementation of a Sustainable Island Resource Management Mechanism in Antigua and Barbuda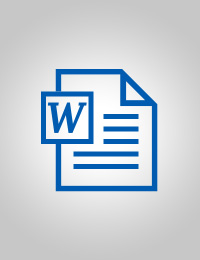 Evaluation Plan:

Evaluation Type:

Final Project

Planned End Date:

12/2014

Completion Date:

06/2014

Status:

Completed

Management Response:

Yes

Evaluation Budget(US $):

8,000
Title
GEF: Demonstrating the Development and Implementation of a Sustainable Island Resource Management Mechanism in Antigua and Barbuda
Atlas Project Number:

00045493

Evaluation Plan:
2012-2016, Barbados
Evaluation Type:
Final Project
Status:
Completed
Completion Date:
06/2014
Planned End Date:

12/2014

Management Response:
Yes

Focus Area

:
Corporate Outcome and Output (UNDP Strategic Plan 2014-2017)

1. Output 1.4. Scaled up action on climate change adaptation and mitigation across sectors which is funded and implemented

Evaluation Budget(US $):

8,000

Source of Funding:
GEF
Joint Programme:
No
Joint Evaluation:

Yes

Evaluation Team members:

| Name | Title | Email | Nationality |
| --- | --- | --- | --- |
| Vasha Persaud | Ms | varsha_p2@yahoo.ca | GUYANA |

GEF Evaluation:

Yes

| | |
| --- | --- |
| GEF Project Title: | |
| Evaluation Type: | Terminal Evaluation |
| Focal Area: | Biodiversity |
| Project Type: | FSP |
| GEF Phase: | GEF-3 |
| GEF Project ID: | 1614 |
| PIMS Number: | 1899 |

Key Stakeholders:
Countries:

BARBADOS
Recommendations
1
Project budgets should be re-visited to ensure adequacy for financing project activities if there a significant time lag between project design and project implementation.
2
Continue the public awareness programme emphasising the benefits of a comprehensive and integrated approach to island resource management as a prerequisite for sustainable economic development, and build this into the work programme of an appropriate government agency.
3
Aggressively support the establishment and operationalization of the Antigua and Barbuda Sustainable Island Resource Framework (SIRF) Fund, and support the activities identified to be supported under the Fund
1. Recommendation: Project budgets should be re-visited to ensure adequacy for financing project activities if there a significant time lag between project design and project implementation.
Management Response:
[Added: 2015/01/15]
[Last Updated: 2015/01/15]
Will work with Government in this regard as appropriate.
Key Actions:
Key Action

Responsible
DueDate
Status
Comments
Documents

Engagement of all relevant stakeholders early in the project formulation stage as well as reviewing activities if there is a lag between design and implementation




[Added: 2015/01/15]

[Last Updated: 2018/11/26]

Line Ministries as appropriate

2015/01

No Longer Applicable

[Justification: UNDP is not responsible for this key action. ]




Stake holder engagement done by Government officials

History
2. Recommendation: Continue the public awareness programme emphasising the benefits of a comprehensive and integrated approach to island resource management as a prerequisite for sustainable economic development, and build this into the work programme of an appropriate government agency.
Management Response:
[Added: 2015/01/15]
Will work with Government in this regard as appropriate, as well as work through Small Grants Programme
Key Actions:
Key Action

Responsible
DueDate
Status
Comments
Documents

Support the efforts of community groups in Antigua and Barbuda to formally register and seek small grants to continue and expand project activities.




[Added: 2015/01/15]

[Last Updated: 2018/11/26]

Line Ministries as appropriate

2015/01

No Longer Applicable

[Justification: UNDP is not responsible for this key action.]




Government has increased liaison with SGP and NGOs.

History
3. Recommendation: Aggressively support the establishment and operationalization of the Antigua and Barbuda Sustainable Island Resource Framework (SIRF) Fund, and support the activities identified to be supported under the Fund
Management Response:
[Added: 2015/01/15]
Continued support to be given to government
Key Actions:
Key Action

Responsible
DueDate
Status
Comments
Documents

Continue to advocate for the necessary changes in institutional arrangements required to effectively operationalize SIRF to be identified and implemented.




[Added: 2015/01/15]

[Last Updated: 2018/11/26]

Line Ministry

2015/01

Completed

SIRF operationalised in 2016.

History

Aggressively support the establishment and operationalization of the Antigua and Barbuda Sustainable Island Resource Framework (SIRF) Fund, and support the activities identified to be supported under the Fund.




[Added: 2015/01/15]

[Last Updated: 2018/11/26]

Line Ministry

2015/01

Completed

The SIRF was operationalised in 2016.

History