Assessment of Development Results: Paraguay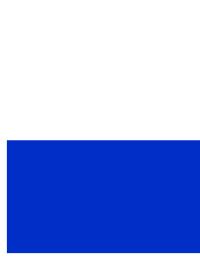 Evaluation Plan:

Evaluation Type:

ICPE/ADR

Planned End Date:

05/2012

Completion Date:

06/2012

Status:

Completed

Management Response:

Yes

Evaluation Budget(US $):

150,000
Title
Assessment of Development Results: Paraguay
Atlas Project Number:
Evaluation Plan:
2009-2013, Independent Evaluation Office
Evaluation Type:
ICPE/ADR
Status:
Completed
Completion Date:
06/2012
Planned End Date:

05/2012

Management Response:
Yes
Corporate Outcome and Output (UNDP Strategic Plan 2018-2021)
Evaluation Budget(US $):

150,000

Source of Funding:
Joint Programme:
No
Joint Evaluation:

No

Evaluation Team members:

| Name | Title | Email | Nationality |
| --- | --- | --- | --- |
| | Team Leader | | |
| | Team Leader | | |

GEF Evaluation:

No

Key Stakeholders:
Location of Evaluation:

Country Level

Countries:

PARAGUAY
Recommendations
1
Strategy

UNDP's overall strategy is formulated in the UNDAF, CPD and CPAP. However, it is recommended that UNDP formulate a national strategic document that concisely determines:

The basic guidelines that will ensure the greatest leveraging of scarce UNDP resources in terms of human development results. Today, two guidelines take precedence: supporting public policies and support for spaces for dialogue. There is no reference to establishing broad plans of policy implementation capacities, both of which are needed to achieve real improvement in the provision of public services to the disadvantaged segments of the country?s population.

The different lines that UNDP carries out (topical and cross-sectional areas, research and dissemination of knowledge, project management, activities not related to projects) and those implemented by mandate from headquarters (e.g., administration for other agencies) with cost implications.

The allocation of resources (staff, time, funds) between the defined lines, each with its own funding plan, updated periodically. In the three main areas of intervention, it is similarly suggested that internal brief documents be drawn up that define the strategy by topical area, with sufficient specificity to facilitate transparent selection of activities to support. In terms of overall strategy or topical strategies, it is recommended that UNDP specify which MDGs it intends to focus its support on.

Greater precision in defining the focus of activities that target priority groups for UNDP is needed, indicating how those activities intend to reach them
2
Cooperation Modalities

The strategic shift towards more ?substantive? activities presents UNDP with the challenge of developing a working format that allows it to carry out a longer-term programme, thinking of new forms of shared implementation (with the private sector, UNDP, the public sector and actors from neighbouring countries). UNDP is encouraged to explore modalities, including the design of joint projects and activities with national stakeholders and other United Nations agencies. For such projects, longer-term financing should be sought via different channels (global funding, development banks, foundations, etc.).

UNDP has had an impact on the debate about the country?s context and its needs for more equitable human development, serving as a source of proposals and activities for the organization itself. It is recommended to actively seek funding to maintain the space created and further extend the debate on poverty, inequality and human rights, including dissemination of analysis and proposals on these matters within the country.
3
Strategic alliances

Improving the effectiveness of social programmes requires processes of strengthening initiatives in more than just the public sector. It is suggested that UNDP use its defined thematic strategies to explore possibilities for establishing further alliances with networks that include NGOs, businesses and other stakeholders. The goal is to strengthen capacity in the non-profit sector, particularly in projects targeted at disadvantaged groups and young people, with due regard to gender equity.

Paraguay is exposed to the economic and ecological shifts and changes of neighbouring countries, particularly Brazil and Argentina; this affects the development prospects of disadvantaged segments of the population. It is recommend that the UNDP regional network (Southern Cone) and other actors from neighbouring countries engage in a process of reflection in order to identify joint projects with direct relevance for the improvement of key aspects of human development in Paraguay.
4
Monitoring and evaluation

UNDP should mobilize external support or corporate networks to strengthen the continuous monitoring of finances, administration and substantive activities. Structured monitoring and evaluation (M&E) should become a management tool. With regard to institutions and government projects, it is recommended that more attention be paid to the issue of M&E in order to support proper tools for more efficient public management.