Small Grid-connected Photovoltaic Systems Final project evaluation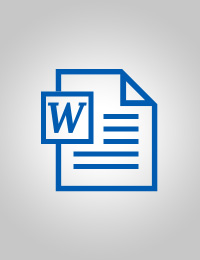 Evaluation Plan:

Evaluation Type:

Final Project

Planned End Date:

05/2013

Completion Date:

07/2013

Status:

Completed

Management Response:

Yes

Evaluation Budget(US $):

17,900
Title
Small Grid-connected Photovoltaic Systems Final project evaluation
Atlas Project Number:

00056987

Evaluation Plan:
2008-2013, Mexico
Evaluation Type:
Final Project
Status:
Completed
Completion Date:
07/2013
Planned End Date:

05/2013

Management Response:
Yes

Focus Area

:

1. Environment & Sustainable Development

Corporate Outcome and Output (UNDP Strategic Plan 2014-2017)

1. Development plans and programmes integrate environmentally sustainable solutions in a manner that promotes poverty reduction, MDG achievement and low-emission climate-resilient development

Evaluation Budget(US $):

17,900

Source of Funding:
Joint Programme:
No
Joint Evaluation:

No

Evaluation Team members:

| Name | Title | Email | Nationality |
| --- | --- | --- | --- |
| Agostinho Miguel Garcia | | | |

GEF Evaluation:

Yes

| | |
| --- | --- |
| Evaluation Type: | |
| Focal Area: | Climate Change |
| Project Type: | MSP |
| GEF Phase: | GEF-4 |
| PIMS Number: | 2201 |

Key Stakeholders:
Countries:

MEXICO
Recommendations
1
The project effectiveness and efficiency has been good, with some results not achieved directly by the project but motivated by a significant decline in international prices of PV modules. Consequently, the project outcomes were almost all reached with very few exceptions. The sustainability of the project is very positive with some areas for improvement, such as project ownership and involvement by the public stakeholders.
2
Concluding remarks about achieving results and the project objective: Project results are very good. Deeper reports were expected and not just the information of the presentations at workshops and conferences. The dissemination of the results through the Internet could have been great
3
Corrective actions for the design, implementation, monitoring, and evaluation of the project - Specific recommendations The UNDP/GEF needs to have in the project team, staff with skills and experience in several relevant areas for the projects - political, legal, economic, financial, technical, of technology/product development, business development, - so that the design is not restricted in some of these areas. For the design it is important to consider a risk not only the collapse of the market, but also the increase at a larger scale than expected and adapt the project.
4
Corrective actions for the design, implementation, monitoring, and evaluation of the project - Specific recommendations Monitoring needs to be stricter and with clear metrics: MWh is not a good metric for PV systems. Reports must be more pragmatic and not repeat information
5
Follow-up actions to reinforce the initial benefits of the project The issue of PV systems must be reinforced in the public sector and within the entities directly involved. Political changes in Mexico - national, regional, and local - have very large impacts on the entities. Workshops are needed to present the activities performed, the outcomes, and have new partners trained and informed on new templates.
6
Proposals for future directions to strengthen the achievement of the main objectives A regulatory framework for independent power producers and for consumers to sign contracts with other power companies, preferably not only in the electricity sector. National and regional incorporation of goals in the implementation of renewable energy for power generation with positive impacts for Mexico and the world, without having to compromise national budgets. A sole public stakeholder for the issue of Renewables and preferably not the CFE, for obvious interest in the subject. Analyze the CFE business and understand how their monopoly position does not limit the possibility of having independent power producers and focus the analysis on the issue of transmission and distribution.
7
Institutional strengthening On the issue of the certification of the systems and their components there is work to be done, so that quality of the systems is not compromised. On the issue of the certification of installers and professionals, there is an effort that has to be made by public entities to understand the importance of technical qualification of the people in the PV sector.