UNV' Involvement in Volunteerism Aspects of Youth Employability and Retention Programme (YERP) in Bosnia and Herzegovina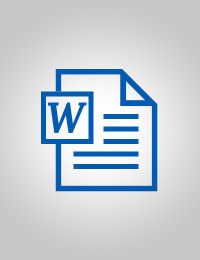 Evaluation Plan:

Evaluation Type:

Mid Term Project

Planned End Date:

04/2012

Completion Date:

04/2012

Status:

Completed

Management Response:

Yes

Evaluation Budget(US $):

--
Title
UNV' Involvement in Volunteerism Aspects of Youth Employability and Retention Programme (YERP) in Bosnia and Herzegovina
Atlas Project Number:
Evaluation Plan:
2011-2014, UNV
Evaluation Type:
Mid Term Project
Status:
Completed
Completion Date:
04/2012
Planned End Date:

04/2012

Management Response:
Yes

Focus Area

:
Corporate Outcome and Output (UNDP Strategic Plan 2014-2017)

1. Capacities of national and local institutions enhanced to scale up proven MDG acceleration interventions and to plan, monitor, report and evaluate the MDG progress in the context of related national development priorities
2. Inclusive growth and social equity promoted through pro-poor macroeconomic and fiscal policies that support income, employment and social protection of youth, women and vulnerable groups in a sustainable way
3. Policies, strategies and partnerships established to enhance public-private sector collaboration and private sector and market development that benefit the poor and ensure that low-income households and small enterprises have access to a broad range of financial and legal services
4. Strengthened national capacities to integrate into the global economic system and to negotiate and manage traditional & emerging development finance for inclusive development
5. Strengthened capacities to mainstream action into national policies, plans and strategies on the socio-economic causes and consequences of HIV and the linkage to the health MDG
6. Strengthened national capacity for inclusive governance and coordination of national HIV responses, and for the protection of human rights of people affected by HIV, including women and other vulnerable groups
7. Strengthened national capacities for implementation of HIV funds and programmes, including those financed through multilateral initiatives like the Global Fund to fight AIDS, Tuberculosis, and Malaria

Evaluation Budget(US $):

--

Joint Programme:
No
Joint Evaluation:

Yes

Evaluation Team members:

| Name | Title | Email | Nationality |
| --- | --- | --- | --- |
| | Team Leader | | |

GEF Evaluation:

No

Key Stakeholders:
Location of Evaluation:

Country Level

Countries:

BOSNIA AND HERCEGOVINA

Comments:
This Mid-term evaluation covers assistance to the Republic of Bosnia and Herzegovina?s youth employment and youth migration measures financed under the joint programme Youth Employability and Retention, a Government of Bosnia and Herzegovina programme implemented by the United Nations and financed by the Government of Spain under the Spanish Millennium Development Goal Achievement Fund for Youth, Employment and Migration.
Recommendations
1
Management Response http://erc.undp.org/evaluationadmin/manageresponse/view.html?evaluationid=4760
1. Recommendation: Management Response http://erc.undp.org/evaluationadmin/manageresponse/view.html?evaluationid=4760
Management Response:
[Added: 2013/03/28]
[Last Updated: 2013/03/28]
Management Response http://erc.undp.org/evaluationadmin/manageresponse/view.html?evaluationid=4760
Key Actions: