Strategic Partnerships to Improve the Financial and Operational Sustainability of Protected Areas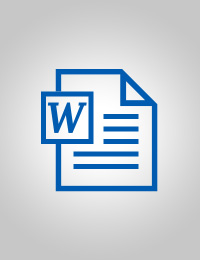 Evaluation Plan:

Evaluation Type:

Final Project

Planned End Date:

09/2013

Completion Date:

12/2013

Status:

Completed

Management Response:

Yes

Evaluation Budget(US $):

30,000
Title
Strategic Partnerships to Improve the Financial and Operational Sustainability of Protected Areas
Atlas Project Number:

00050137

Evaluation Plan:
2010-2014, Botswana
Evaluation Type:
Final Project
Status:
Completed
Completion Date:
12/2013
Planned End Date:

09/2013

Management Response:
Yes

Focus Area

:
Corporate Outcome and Output (UNDP Strategic Plan 2014-2017)

1. Output 1.3. Solutions developed at national and sub-national levels for sustainable management of natural resources, ecosystem services, chemicals and waste

Evaluation Budget(US $):

30,000

Source of Funding:
GEF
Joint Programme:
No
Joint Evaluation:

No

Evaluation Team members:

| Name | Title | Email | Nationality |
| --- | --- | --- | --- |
| Keith Lindsay | Team Leader | klindsay@edg.org.uk | |

GEF Evaluation:

Yes

| | |
| --- | --- |
| Evaluation Type: | |
| Focal Area: | Biodiversity |
| Project Type: | MSP |
| GEF Phase: | GEF-4 |
| PIMS Number: | 3984 |

Key Stakeholders:
Ministry of Environment, Wildlife and Tourism ?Department of Wildlife and National Parks; Birdlife Botswana
Countries:

BOTSWANA
Recommendations
1
Staff in key positions, whose capacity and motivation for co-management has been built by the Project, should be maintained at current posts for longer periods. If this is not possible, then it is essential to ensure handover of skills and knowledge to successors. This applies to Government departments, such as DEA and DWNP. It also applies to the District Administration and to the Letlhakane Land Board.
2
Government departments at national and local level should provide sufficient resources to stations and offices to sustain Outcomes.
3
It is helpful, and perhaps essential, to have a preparatory, parallel land use planning process (like MFMP) in any projects involving processes of change in management of natural resources.
4
Monitoring and Evaluation should be a core function, with sufficient resources, and should be undertaken with a full LogFrame approach. The LogFrame should be reviewed at Project Inception and on an annual basis, and should play a full role in adaptive management.
5
There should be a formal sustainability plan as part of Project activities. It could be drafted in the Project design but should be finalised in the final year of implementation. Important aspects to include are mechanisms to promote sustainability of Outcomes, leading towards Impacts.
6
Although GEF projects aim to achieve Global Environmental Benefits, it is equally important to emphasize livelihoods targets.
7
In the project formulation process aiming at fundamental change, there is a strong need to examine the prospects for commitment, and coordination, by local/ national government and private sector to sustain both financial and human resources.
8
Replication prospects need careful thought within Botswana and elsewhere; this project had many unique aspects which may not scale up directly, so appreciation of specific conditions is essential for modification of replication approaches.