Glacial Lake Outburst Flood (GLOF): Mid-term Evaluation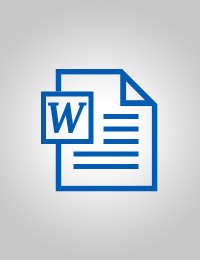 Evaluation Plan:

Evaluation Type:

Mid Term Project

Planned End Date:

12/2016

Completion Date:

05/2016

Status:

Completed

Management Response:

Yes

Evaluation Budget(US $):

26,700
Title
Glacial Lake Outburst Flood (GLOF): Mid-term Evaluation
Atlas Project Number:
Evaluation Plan:
2013-2017, Nepal
Evaluation Type:
Mid Term Project
Status:
Completed
Completion Date:
05/2016
Planned End Date:

12/2016

Management Response:
Yes
Focus Area:

1. Crisis Prevention & Recovery
2. Environment & Sustainable Development
3. Others

Corporate Outcome and Output (UNDP Strategic Plan 2014-2017)

1. Output 1.4. Scaled up action on climate change adaptation and mitigation across sectors which is funded and implemented

Evaluation Budget(US $):

26,700

Source of Funding:
TRAC
Evaluation Expenditure(US $):

26,512

Joint Programme:
No
Joint Evaluation:

No

Evaluation Team members:

| Name | Title | Email | Nationality |
| --- | --- | --- | --- |
| Alan Ferguson | Mr. | | |
| Ram Chandra Khanal | PhD | | |

GEF Evaluation:

Yes

| | |
| --- | --- |
| GEF Project Title: | |
| Evaluation Type: | |
| Focal Area: | Climate Change |
| Project Type: | FSP |
| GEF Phase: | GEF-1 |
| GEF Project ID: | |
| PIMS Number: | 4657 |

Key Stakeholders:
UNDP, Ministry of Science Technology and Environment
Countries:

NEPAL

Comments:

This project is linked to the following CPAP outcome: People living in areas vulnerable to climate change and disasters benefit from improved risk management and are more resilient to hazard-related shocks. (Outcome 7)
Recommendations
1

Midterm Review recommendation 1. The project team should prepare a concise Monitoring and Contingency Plan for Imja construction period that specifies roles and responsibilities, technical checklist, reporting procedures, and the steps to be taken in the event of stop work orders, design revisions or unexpected hydrological or geological conditions.

2

Midterm Review recommendation 2. The project should assist GLOF Risk Management and Coordination Committee, through SNP and BZMC, to institutionalize the project interventions, including clarifying and documenting the responsibilities of the DHM, SNP, BZMC and GLOF Risk Monitoring Committee in the operation and security of EWS communication systems, evacuation centers and related equipment, and public/visitor communications in the Imja Lake impact zone.

3

Midterm Review recommendation 3. The Early Warning System in the Imja Lake impact zone should be fully tested and integrated into the community risk management training and awareness-raising components of the project, so that local residents are completely familiar with the EWS procedures, as confirmed by household survey.

4

Midterm Review recommendation 4. The project should prepare an operations and maintenance plan for the Imja Lake EWS and identify budgeting requirements and implementation processes.

5

Midterm Review recommendation 5. The bioengineering aspects of the project embankments (6.5 km target) including green belts should be assessed in terms of plantation diversity and survival rates, natural regeneration, stabilization effectiveness and livelihood opportunities, with recommendations on best practices that can be adopted by government programmes.

6

Midterm Review recommendation 6. The project should assist VDRMCs and CDMCs in identifying opportunities to finance, from VDC budgets or elsewhere, the operation and maintenance of the community flood risk management structures and facilities that have been generated by the project, in accordance with a Maintenance Schedule provided by the project. Cost sharing of Imja EWS should be a part of the licensing requirements for future hydro-electric development.

7

Midterm Review recommendation 7. A joint DHM-DWIDP-DSCWM monitoring team should provide regular oversight of the micro-watershed rehabilitation projects and report on the results of the gully control measures and implications for future watershed management.

8

Midterm Review recommendation 8. The project should consolidate lessons from the project's Terai flood risk reduction activities and provide specific recommendations on opportunities and methods to promote community based approaches in the People's Embankment Programme and the President Chure-Terai watershed programme. Knowledge development should jointly involve DHM, DWIDP and DSCWM in learning and documenting the experiences at the project locations.

9

Midterm Review recommendation 9. The project should develop, in collaboration with the President Chure-Terai Madhesh Conservation Development Board, a capacity development strategy for effective utilization of the Sediment Monitoring Protocol in watershed management, including measures to address gaps in capacity within DHM to effectively deliver support services linked to the emerging sedimentation and river profile databases.