SISTEMAS INTER JURIDISCCIONAL DE AREAS PROTEGIDAS COSTERO MARINAS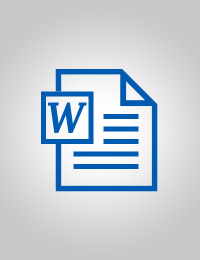 Evaluation Plan:

Evaluation Type:

Mid Term Project

Planned End Date:

04/2013

Completion Date:

04/2013

Status:

Completed

Management Response:

Yes

Evaluation Budget(US $):

12,000
Title
SISTEMAS INTER JURIDISCCIONAL DE AREAS PROTEGIDAS COSTERO MARINAS
Atlas Project Number:

00074400

Evaluation Plan:
2010-2015, Argentina
Evaluation Type:
Mid Term Project
Status:
Completed
Completion Date:
04/2013
Planned End Date:

04/2013

Management Response:
Yes

Focus Area

:

1. Environment & Sustainable Development

Corporate Outcome and Output (UNDP Strategic Plan 2014-2017)

1. Development plans and programmes integrate environmentally sustainable solutions in a manner that promotes poverty reduction, MDG achievement and low-emission climate-resilient development

Evaluation Budget(US $):

12,000

Source of Funding:
Joint Programme:
No
Joint Evaluation:

No

Evaluation Team members:

| Name | Title | Email | Nationality |
| --- | --- | --- | --- |
| Sandra Cesilini | | | ARGENTINA |

GEF Evaluation:

Yes

| | |
| --- | --- |
| Evaluation Type: | |
| Focal Area: | Biodiversity |
| Project Type: | EA |
| GEF Phase: | GEF-1 |
| PIMS Number: | 4248 |

Key Stakeholders:
Countries:

ARGENTINA
Recommendations
1
Please consolidate channels of impact on public policies and improve in public officials from all jurisdictions the knowledge and skills of management on the CMPAs and install measuring effectiveness and impact in the areas of decision making; so that the installed capacity in technical levels extends to policy makers.
2
Analyze in depth the CMPAs financing strategy, since you must still mature to ensure their sustainability, at least in the selected pilot areas, some of which have no chance of sustaining only with tourism.
3
Please review the pilot experience, and include at least one CMPAs by province, as a demonstration effect to ensure the sustainability of the initiative.
4
Technical assistance to provinces and municipalities on issues considered key to the CMPAs is crucial, since the availability of technical resources is not equal at all points of the project. You should keep this activity.
5
There are different levels of involvement by stakeholders that shall constitute the agency. In the provinces where there is no creation of CMPAs as part of the pilot project the level of understanding of the toolkit proposed by the project is less. Although it is not the sole responsibility of the project, work on it in this second stage remains still, in order to achieve this product and its sustainability in the future.