Samoa's Capacity Building & Mainstreaming of Sustainable Land Management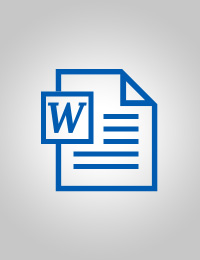 Evaluation Plan:

Evaluation Type:

Final Project

Planned End Date:

04/2013

Completion Date:

04/2013

Status:

Completed

Management Response:

Yes

Evaluation Budget(US $):

20,000
Title
Samoa's Capacity Building & Mainstreaming of Sustainable Land Management
Atlas Project Number:

00043651

Evaluation Plan:
2013-2017, Samoa
Evaluation Type:
Final Project
Status:
Completed
Completion Date:
04/2013
Planned End Date:

04/2013

Management Response:
Yes

Focus Area

:

1. Environment & Sustainable Development

Corporate Outcome and Output (UNDP Strategic Plan 2018-2021)

1. National and local governments and communities have the capacities to adapt to climate change and make inclusive and sustainable environment & energy decisions benefitting in particular under-served populations

Evaluation Budget(US $):

20,000

Source of Funding:
Joint Programme:
No
Joint Evaluation:

No

Evaluation Team members:

| Name | Title | Nationality |
| --- | --- | --- |
| Equardo Queblatin | Mr | |

GEF Evaluation:

Yes

| | |
| --- | --- |
| Evaluation Type: | |
| Focal Area: | Land Degradation |
| Project Type: | MSP |
| GEF Phase: | GEF-5 |
| PIMS Number: | 3403 |

Key Stakeholders:
GoS
Countries:

SAMOA
Recommendations
1
Evaluation Recommendation or Issue 1. Prepare a synthesis report about SLM (land degradation and good practices) This may be considered instead of a traditional project terminal report. This report will be addressed to the development community interested in SLM issues and what can be done about it. It will contain information about the SLM project but will include also include related information from other initiatives. The purpose is to continue to build awareness of the issues and opportunities and programs of work that is needed.
2
Evaluation Recommendation or Issue 2: Consolidate the pilot role of Vaipouli for the nationwide watershed program The GOS leadership looks up to the Vaipouli Watershed initiative as a model for the current national program that seeks to manage four watersheds that serve the City of Apia as well as other watersheds in the near future. This (Vaipouli) Watershed however is still very much a work in progress. There are many loose ends, foremost of which is the mixed attitude of the community to the project. It is not yet a strongly convincing model but this is not insurmountable.
3
Evaluation Recommendation or Issue 3: Revisiting the Scope of SLM Projects Should GEF and UNDP consider a second wave of support for SLM in SIDS, these should now review the viability of aiming multiple outcomes over a short duration (3 years). While it is true that the project designs are flexible and can be amended during the inception workshop, the reality is that amendments do not have the luxury of being supported by thorough activity preparation with ?due diligence?. Thus, the alternative outputs identified during the inception or in subsequent NSC meetings may not necessarily ensure that Project Outcomes are achieved.
4
Evaluation Recommendation or Issue 4: Stronger, evidence-based foundation for SLM Subsequent studies should be to support studies to understand and communicate the nature, scope and even the costs of land degradation and to identify promising good practices developed locally that can be potentially replicated to address the degradation. The good practices need not solely rely on the pilot project sites under an SLM Project. Efforts can be made to identify existing good practices. The whole idea is to help decision makers understand the nature of the problem and visualize and be inspired by the possible solutions. If projects are able to do a good job on just these two items at the start (study of nature of land degradation and study on good practices), then they will have helped stakeholders attain a correct perspective and enthusiastic attitude to do other activities as well.