End of Project Evaluation of the Dialogue Financing Facility (DFF) 2012-2013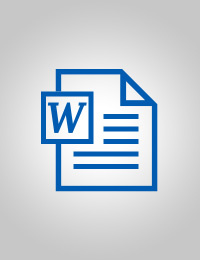 Evaluation Plan:

Evaluation Type:

Final Project

Planned End Date:

08/2014

Completion Date:

07/2014

Status:

Completed

Management Response:

Yes

Evaluation Budget(US $):

12,912
Title
End of Project Evaluation of the Dialogue Financing Facility (DFF) 2012-2013
Atlas Project Number:

00078481

Evaluation Plan:
2012-2015, Zimbabwe
Evaluation Type:
Final Project
Status:
Completed
Completion Date:
07/2014
Planned End Date:

08/2014

Management Response:
Yes

Focus Area

:
Corporate Outcome and Output (UNDP Strategic Plan 2018-2021)

1. Output 2.4. Frameworks and dialogue processes engaged for effective and transparent engagement of civil society in national development

Evaluation Budget(US $):

12,912

Source of Funding:
SIDA, UNDP
Joint Programme:
No
Joint Evaluation:

No

Evaluation Team members:

| Name | Title | Email | Nationality |
| --- | --- | --- | --- |
| Busi Ncube | | ncubebusi16@gmail.com | |

GEF Evaluation:

No

Key Stakeholders:
SIDA, GoZ, UNDP
Countries:

ZIMBABWE
Recommendations
1
As part of disseminating findings of this evaluation, a joint reflection exercise with partners is necessary. This would provide opportunity for implementing the recommendation made above to inform the design of the new CPR programme.
2
Investment should be made in facilitating joint context analysis and scenarios planning with project partners as a way of enhancing the quality of their programming as well as ensuring common understanding and good coverage in terms of levels, actor groups and issues.
3
Deliberate attention needs to be paid to facilitating community resilience and sustainability of initiatives post- project support while factoring in conflict sensitivity in the manner in which this is done.
4
There is greater need for closer accompanying of partners in project formulation and planning incorporating sound RBM principles and conflict sensitivity. UNDP could establish a roster of 5 or 6 key practitioners that it can contract both locally and internationally to accompany these processes on a need basis among its partners over the life of the new project.
5
The experiences and lessons learnt in leveraging dialogue to foster greater effectiveness in other UNDP supported programs such as the JLOS, should be well documented and used in finding entry points to embed dialogue as a key tool in augmenting development work.
6
It may be helpful in the new programme, to have Dialogue as a key thread and not have it subsumed under the broader CPR thread.