Assessment of Development Results (ADR) : Sierra Leone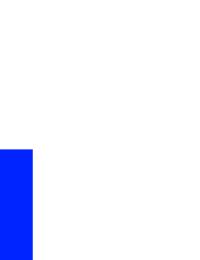 Evaluation Plan:

Evaluation Type:

ICPE/ADR

Planned End Date:

12/2013

Completion Date:

12/2013

Status:

Completed

Management Response:

Yes

Evaluation Budget(US $):

160,000
Title
Assessment of Development Results (ADR) : Sierra Leone
Atlas Project Number:
Evaluation Plan:
2009-2013, Independent Evaluation Office
Evaluation Type:
ICPE/ADR
Status:
Completed
Completion Date:
12/2013
Planned End Date:

12/2013

Management Response:
Yes
Corporate Outcome and Output (UNDP Strategic Plan 2018-2021)
Evaluation Budget(US $):

160,000

Source of Funding:
Joint Programme:
No
Joint Evaluation:

No

Evaluation Team members:

| Name | Title | Nationality |
| --- | --- | --- |
| Chandi Kadirgamar | Evaluation Manager, UNDP IEO | |
| Rajeev Pillay | Team Member, Independent Consultant | |
| Dunstan Spenser | Team Member, Independent Consultant | |

GEF Evaluation:

No

Key Stakeholders:
Location of Evaluation:

Country Level

Countries:

SIERRA LEONE
Recommendations
1

Evaluation recommendation 1. UNDP should take on a lead role in the governance and security sector reform areas as an integral part of the One UN team. The UNDP Programme is at a critical juncture in terms of the transition taking place within Sierra Leone with the departure of UNIPSIL

2

Evaluation recommendation 2.1: UNDP should also prioritize carefully and not spread itself too thinly by taking on a full range of activities that could fall within its mandate

3

Evaluation recommendation 2.2: The UNDP Country Office should take an inventory of current projects and programmes within the next 12 months, review progress and ensure that exit strategies over the forthcoming 3-5 year period are well planned for and implemented

4

Evaluation recommendation 2.3: The UNDP's programme needs to have new emphasis on institutional sustainability. While operational support was vital in a post-conflict reconstruction context, the dependence it created is debilitating and should be phased out. The transition from operational support to programming should focus on the transfer and exchange of expertise and technology while ensuring capacity building and national ownership. In this connection it would be appropriate for UNDP to take a lead role in coordinating donor policies with respect to salary supplements and other incentives with the ultimate objective of raising the sustainability of the capacity created in key institutions and reducing dependence on ODA.

5

Evaluation recommendation 2.4: UNDP should also assess the various South-South interventions that were undertaken during the review period with the goal of documenting instructive practices and developing new areas of intervention for the upcoming country programme.

6

Evaluation recommendation 3: The Resident Representative and the Country Director should take on a higher profile advisory role that was previously filled by the ERSG. In this connection, it is recommended that, using programme funds, the UNDP Country Office constitute a team of 5 senior advisers working in close proximity to the Country Director to undertake essential analysis, liaise with relevant officials in the ministries, judiciary and parliament and provide policy advice to the Country Director and Resident Representative as necessary. These advisers would be expected to prepare concept notes, policy papers and advise on programme strategy on a regular basis and support UNDP's interventions in key policy forums. It is suggested that these advisers include the following: i) General governance strategist (with a strong background in government finance, decentralization, democratization, human rights or other area of relevance); ii) Security sector reform specialist; iii) Employment generation and poverty alleviation specialist; iv) senior economist/MDG adviser; and v) an adviser on gender issues. Provision should also be made for a resident Evaluation Adviser at least for the first few years of the new country programme, who could then return at key points during the mid-term and final reviews of the country programme implementation.

7

Evaluation recommendation 4: UNDP needs to urgently undertake an internal strategic analysis and review of the current situation in Sierra Leone with a view to determining the key areas which are most likely to present threats to stability in the medium term and help devise preventive development interventions that can be funded and approved during the course of 2014/2015. For the new CPD programme, the ADR recommends that UNDP Sierra Leone build on the strategies of streamlining and focus that was initiated with the 2012-2013 CPD. In this UNDP should carefully assess where it is best positioned to provide support in alignment with the directions contained in the new Strategic Plan of the organization. Governance and Access to Justice as well as Poverty Reduction activities that target youth employment in a more comprehensive manner, appear to hold promise. The environment portfolio, a key area of growing importance, was somewhat overshadowed by the more pressing priorities such as the conduct of elections during the CP period 2008-2014. Should UNDP decide to engage more comprehensively in this sector, it will need to ensure a longer-term commitment and more substantial partnerships to ensure meaningful results

8

Evaluation recommendation 5.1: In the access to justice sector, it is strongly recommended that UNDP supplement its current heavy emphasis on the prosecution of SGBV to improve access to justice more generally, to ensuring due process with sufficient and trained representation for both plaintiffs and defendants and increasing the pool of trained members of the judiciary.

9

Evaluation recommendation 5.2: It is also recommended that UNDP support any proposals to: i) compile and analyse existing laws and cases in order to ensure at least one full set of laws and cases is available to the judiciary; and ii) any proposals to review and codify traditional law practices throughout the country.

10

Evaluation recommendation 6: In the critical area of youth employment, UNDP should, working closely with the ILO, work on bringing together potential employers (particularly large multinationals with investments in Sierra Leone), the World Bank and African Development Bank as well as key ministries and commissions to develop a more systematic and coherent strategy for the creation of jobs in the country while ensuring safety and standards. This should be accompanied by a systematic analysis of current practices and approaches to training, economic policies and involvement of the private sector with a view to propagating best practices that have been tried and tested in the country and regionally.

11

Evaluation recommendation 7: In order to consolidate peace and stability, UNDP should encourage the Government to further strengthen local governance which should be replicated throughout the country. Particular attention should be paid to current issues pertaining to the overlap of mandates and roles of different bodies at the local level reviewed and ironed out as an integral part of the constitutional review process.

12

Evaluation recommendation 8: In fresh programming, UNDP should articulate a clear internal country office policy that spells out measures to improve programme design, monitoring and evaluation. This policy should emphasize needs assessments, formulation of theories of change, assess capacity gaps and clearly articulate counterpart commitments. Project Appraisal Committees should be revived which should inter alia ensure that programme designs, results and implementation arrangements are clearly articulated, and that good monitoring and evaluation systems are established and adequately funded. High level attention from senior management- throughout the next CPD programme – will be vital. There may be a need to strengthen the Business Development and Oversight Unit of the country office for this purpose. The country office should actively draw on resources available from all regional service centres, globally, for short-term project design, appraisal, monitoring and evaluation support.