Outcome Evaluation: Governance and Development Planning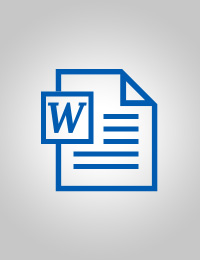 Evaluation Plan:

Evaluation Type:

Outcome

Planned End Date:

09/2015

Completion Date:

09/2015

Status:

Completed

Management Response:

Yes

Evaluation Budget(US $):

20,000
Title
Outcome Evaluation: Governance and Development Planning
Atlas Project Number:
Evaluation Plan:
2009-2014, Kuwait
Evaluation Type:
Outcome
Status:
Completed
Completion Date:
09/2015
Planned End Date:

09/2015

Management Response:
Yes

Focus Area

:
Corporate Outcome and Output (UNDP Strategic Plan 2014-2017)

1. Output 3.6. Governance institutional, and other critical bottlenecks addressed to support achievement of the MDGs and other internationally agreed development goals

Evaluation Budget(US $):

20,000

Source of Funding:
Project resources
Joint Programme:
No
Joint Evaluation:

No

Evaluation Team members:

| Name | Title | Email | Nationality |
| --- | --- | --- | --- |
| Mazen Chouaib | Democratic Governance and Development Outcome Evaluation for Kuwait | mchouaib@msn.com | |

GEF Evaluation:

No

Key Stakeholders:
Countries:

KUWAIT

Comments:
This evaluation was completed on September 2015.
Recommendations
1
Evaluation Recommendation No. 1: Develop and promote an RBM framework for the Programme and a RBM culture both at GSSCPD, beneficiary ministries and departments, and UNDP. It is highly recommended that RBM training be provided to the staff of all partners and stakeholders.
2
Evaluation Recommendation No. 2: Review and reform the Programme Management Committee Guidelines to ensure that each project within the Programme is managed with the direct beneficiary. Maintain the budgetary oversight by GSSCPD but remove the implementation control, which results in delays, bottlenecks, and leads to lack of ownership and sustainability in the beneficiary institution.
3
Evaluation Recommendation No. 3: Develop and promote monitoring and evaluation framework for projects. It is highly recommended that the main counterpart department at GSSCPD be well trained as well as UNDP staff to ensure that monitoring and reporting are done according to UNDP standards.
4
Evaluation Recommendation No. 4: Conduct assessments of each partner institution, design base lines and performance indicators. It is highly recommended that Project Managers are trained to manage their projects through their Project Documents and not by responding to each call for support that is not linked to their Projects. Project Managers and associates should hired It is very challenging to implement the Projects when UNDP is under staffed and the partners are requesting support.
5
Evaluation Recommendation No. 5: Streamline the procurement process by developing procedures and it is highly recommended to train the stakeholders and beneficiaries on how the process works. There is a frustration level resulting from the perception of delays being from UNDP side.
6
Evaluation Recommendation No. 6: Introduce gender equity and equality, and human rights indicators are included in all the Programme and projects. It is highly recommended that a gender and human rights lens is introduced to these projects especially since Kuwait has made some important advancements and there is an apparent desire to reach international standards in some areas.