Terminal Evaluation of Fifth Operational Phase of the GEF Small Grants Programme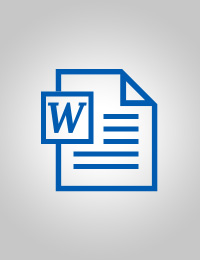 Evaluation Plan:

Evaluation Type:

Final Project

Planned End Date:

04/2015

Completion Date:

02/2015

Status:

Completed

Management Response:

Yes

Evaluation Budget(US $):

11,022
Title
Terminal Evaluation of Fifth Operational Phase of the GEF Small Grants Programme
Atlas Project Number:

00081120

Evaluation Plan:
2015-2018, Ecuador
Evaluation Type:
Final Project
Status:
Completed
Completion Date:
02/2015
Planned End Date:

04/2015

Management Response:
Yes

Focus Area

:
Corporate Outcome and Output (UNDP Strategic Plan 2018-2021)

1. Output 1.1. National and sub-national systems and institutions enabled to achieve structural transformation of productive capacities that are sustainable and employment - and livelihoods- intensive
2. Output 1.3. Solutions developed at national and sub-national levels for sustainable management of natural resources, ecosystem services, chemicals and waste
3. Output 1.2. Options enabled and facilitated for inclusive and sustainable social protection

Evaluation Budget(US $):

11,022

Source of Funding:
project funds
Joint Programme:
No
Joint Evaluation:

No

Evaluation Team members:

| Name | Title | Nationality |
| --- | --- | --- |
| Virginia Ravndal | International Consultant | |

GEF Evaluation:

Yes

| | |
| --- | --- |
| Evaluation Type: | |
| Focal Area: | Biodiversity |
| Project Type: | EA |
| GEF Phase: | GEF-5 |
| PIMS Number: | 4518 |

Key Stakeholders:
Countries:

ECUADOR
Recommendations
1
A sixth operational phase of the Small Grants Programme -SGP in Ecuador should most certainly be pursued, adopting the same basic approach developed during 5th Operational Phase -OP5 with modifications as described below.
2
It is important that the SGP continue its work in all four territories in 6th Operational Phase -OP6. The program has already advanced significantly in the four regions and many communities count on continued support from the SGP. Some of the benefits to both communities and to ecosystems may be lost if the SGP does not continue to operate in these four territories, as many of the initiatives are not yet self-sustaining. It will not be possible to continue operating in the four territories with the current GEF budget allocated for OP6. It will be important to find additional funding to complement the GEF funds allocated for OP6.
3
Apply greater scientific rigor in pursuing the conservation objective / Ensure all production-oriented activities supported by projects are strategic in that they can truly be expected to result in decreased pressure on target ecosystems (not just in enhancing the well-being of people who live within the landscape), and that the production-oriented activities are aimed strategically at the stakeholders who present the greatest threat to the target ecosystem and/or who have the greatest potential for conserving it/ Seek collaboration with other relevant larger-scale conservation and diverse agriculture projects (some of which are GEF-supported projects) and programmes in country to enhance impact and sustainability of SGP-supported activities. Do not expand into new territories except when linkages to other larger-scale conservation or agroecology efforts strongly compel such an expansion. Do not pursue urban-based projects in OP6/ Establish ecological baselines based on actual data regarding the size and distribution (distance between) of patches of target ecosystem over the landscape of interest and the conservation status of those patches.
4
Replicate the psiciculture project modality to include a variety of other technical assistance ?strategic projects? in areas such as community-based ecotourism, ecosystem restoration, shade coffee, etc., and contract experts from within existing successful projects to provide this technical assistance whenever possible.
5
Strengthen the relationship between the SGP OP6 and Ministry of Environment -MAE to ensure a continued coordinated approach to the further development of biocorridors and to permit greater collaboration with Socio-Bosque/Páramo/Manglar (assuming this important programme continues).
6
Pursue more agile mechanisms for collaborating with Ministry of Agriculture-MAGAP & more sharing of SGP experiences with that Ministry outside the "Redes Comerciales" Unit.
7
Consider streamlining the National Coordination Unit -NCU as described in the text of this document.
8
Consider whether or not the EQUIPATEN (National Technical Assistance Team) is really an appropriate, cost-effective, and strategic investment for the SGP in OP6. Ultimately the decision lies with the National Steering Committee -NSC. The opinion of the Terminal Evaluation Evaluator is that the SGP should not continue to fund the EQUIPATEN.
9
To help ensure the National National Steering Committee-NSC assumes a more strategic oversight role, the National Coordination Unit- NCU should submit to the NSC for review and approval a written annual workplan and budget. The NSC should review and approve draft Project Identification Frameworks (PIFs) and draft project documents before these are submitted. Implementation of Terminal Evaluation (TE) recommendations related to strategic issues should be monitored by the NSC.
10
Further enhance the decision-making role of women in SGP-supported projects (not merely their participation), building on successful OP5 experiences, and attempt to quantify the benefits they derive from their involvement in the projects.
11
Expand upon efforts to involve youth in projects in OP6, building on successful OP5 experiences.
12
Expand upon university involvement in OP6, building on successful OP5 experiences.
13
Conduct a more in-depth threat/risk analysis for each individual project. Develop a tool and format which projects can use to ensure a proper threats analysis is done.
14
Involve private sector groups, perhaps using the mechanism of a strategic project, in developing marketing strategies and strategies to achieve economies of scale regarding PITs.