Final Evaluation for Support to development of National Biodiversity Strategic Action Plan (NBSAP) Project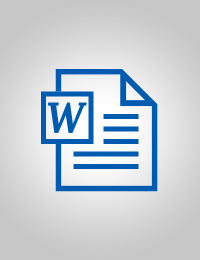 Evaluation Plan:

Evaluation Type:

Final Project

Planned End Date:

03/2016

Completion Date:

08/2016

Status:

Completed

Management Response:

Yes

Evaluation Budget(US $):

30,000
Title
Final Evaluation for Support to development of National Biodiversity Strategic Action Plan (NBSAP) Project
Atlas Project Number:

00063449

Evaluation Plan:
2012-2016, Viet Nam
Evaluation Type:
Final Project
Status:
Completed
Completion Date:
08/2016
Planned End Date:

03/2016

Management Response:
Yes

Focus Area

:
Corporate Outcome and Output (UNDP Strategic Plan 2014-2017)

1. Output 1.3. Solutions developed at national and sub-national levels for sustainable management of natural resources, ecosystem services, chemicals and waste

Evaluation Budget(US $):

30,000

Source of Funding:
GEF
Evaluation Expenditure(US $):

30,000

Joint Programme:
No
Joint Evaluation:

No

Evaluation Team members:

| Name | Title | Email | Nationality |
| --- | --- | --- | --- |
| Eduardo Queblatin | | | |
| Vo Thi Hoai Thu | | | |

GEF Evaluation:

Yes

| | |
| --- | --- |
| Evaluation Type: | |
| Focal Area: | Biodiversity |
| Project Type: | EA |
| GEF Phase: | GEF-1 |
| PIMS Number: | 4811 |

Key Stakeholders:
MONRE
Countries:

VIET NAM
Recommendations
1

There is a lack of clear communication on what documents, when combined, physically constitute the totality of NBSAP's strategies, actions and instruments for implementation and financing. Because of this, the NBSAP may be potentially known only by individual documents that were prepared.

Recommendation:

Communicate the NBSAP and associated documents as one "Package"

2

The second issue is financing. The project's strength was the technical and legal support (joint MONRE – MOFI circular) to local authorities so that they can optimally use state budgets for biodiversity conservation. But at the national level, there is a need to translate the consensus reached so far on innovative funding sources, into systematic, and time-bound targets. Without this, NBSAP funding for projects may still largely depend on limited state financing during the NBSAP period.

Recommendation:

Consolidate the Directions for Financing.

3

Third, notwithstanding the remarkable range of communication products produced, the awareness building interventions during the project may be too short an exposure for planners and practitioners at the national and local levels.

Recommendation:

Follow on Technical Guidance for Local Authorities through responsive programs.

4

Fourth, for land use plans, the next challenge is how to make them enforceable. Based on the project's experience, there is an opportunity to stimulate better stakeholder understanding and ownership with optimum use of maps in the planning process. Also, as advocated by DARDs, there is a need to encourage co-management modalities for conservation in protected areas, to harness community contributions for enforcement. A related challenge is how to put biodiversity rich corridors as well as buffer zone for protected areas under sustainable management.

Recommendation:

Fortify Protocols for Biodiversity in Land Use and Approaches for Enforcement.