Integrated Natural Resource Management in the Baikal Basin Transboundary Ecosystem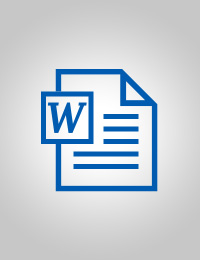 Evaluation Plan:

Evaluation Type:

Final Project

Planned End Date:

12/2015

Completion Date:

12/2015

Status:

Completed

Management Response:

Yes

Evaluation Budget(US $):

20,000
Title
Integrated Natural Resource Management in the Baikal Basin Transboundary Ecosystem
Atlas Project Number:

00076781

Evaluation Plan:
2011-2017, Russian Federation
Evaluation Type:
Final Project
Status:
Completed
Completion Date:
12/2015
Planned End Date:

12/2015

Management Response:
Yes

Focus Area

:
Corporate Outcome and Output (UNDP Strategic Plan 2018-2021)

1. Output 1.3. Solutions developed at national and sub-national levels for sustainable management of natural resources, ecosystem services, chemicals and waste

Evaluation Budget(US $):

20,000

Source of Funding:
GEF
Joint Programme:
No
Joint Evaluation:

No

Evaluation Team members:

| Name | Title | Nationality |
| --- | --- | --- |
| Peter Whalley | Evaluator | |

GEF Evaluation:

Yes

| | |
| --- | --- |
| GEF Project Title: | |
| Evaluation Type: | Terminal Evaluation |
| Focal Area: | Multifocal Areas |
| Project Type: | FSP |
| GEF Phase: | GEF-4 |
| GEF Project ID: | 4029 |
| PIMS Number: | 4347 |

Key Stakeholders:
Countries:

RUSSIAN FEDERATION
Recommendations
1

The TE recommends that a new project is developed by Mongolia, Russian Federation and UNDP, that has a focus on SAP implementation addressing GEF multi focal areas of relevance to the River Selenga/Lake Baikal basin as a regional project. Specifically International Waters, Biodiversity, Climate Change. In addition it would be of interest to investigate Land Degradation due to the pressures from increased livestock, deforestation and Chemicals and Waste with regards to mining activities, taking account of problems of potential desertification issues in Mongolia.

2

To ensure that the title and objectives of the project reflect the wider basin, for example the River Selenga/Lake Baikal or to broaden the scope to include all three transboundary basins between the Russian Federation and Mongolia. The title would help mitigate any concerns that the project is perceived as a 'Russian' project. However it will be important to continue to stress that any SAP intervention is being approached as a 'regional' initiative, irrespective of where the main PMU is located.

3

The SAP implementation should assist in developing concrete action plans in the basin to assist with direct actions that could be implemented at different levels. To ensure that the interests of other ministries (specifically, economy, industry, agriculture, tourism, power, etc.) are addressed and reflected in implementation action plans.

4

To increase the focus of the project on issues that are affecting Mongolia through replication /upscaling of practical demonstrations tested under this project (e.g. mining) and to investigate issues of specific concern to the Selenga River Basin in Mongolia (e.g. land use and over grazing).

5

To further engage local communities and NGOs to develop local action plans including: river basin management plans, local biodiversity conservation plans and to promote advocacy and raise awareness.

6

To further promote the standardisation of methods of monitoring and analysis and data management.

7

To further explore options to enhance the working of the transboundary Joint Commission through to meet the needs of the SAP and the management of resources, building on the legal assessment conducted by the current project.

8

To facilitate links where needed with UNECE Helsinki Agreement in Mongolia.

9

To continue the strong links with local/national institutions that can further foster country ownership of actions.