Final evaluation: Local Governance Support Project II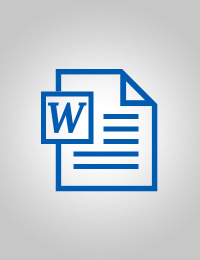 Evaluation Plan:

Evaluation Type:

Final Project

Planned End Date:

09/2017

Completion Date:

08/2017

Status:

Completed

Management Response:

Yes

Evaluation Budget(US $):

15,000
Title
Final evaluation: Local Governance Support Project II
Atlas Project Number:

00078177

Evaluation Plan:
2016-2020, Uzbekistan
Evaluation Type:
Final Project
Status:
Completed
Completion Date:
08/2017
Planned End Date:

09/2017

Management Response:
Yes

Focus Area

:
Corporate Outcome and Output (UNDP Strategic Plan 2014-2017)

1. Output 3.2. Functions, financing and capacity of sub-national level institutions enabled to deliver improved basic services and respond to priorities voiced by the public

SDG Goal

Goal 16. Promote peaceful and inclusive societies for sustainable development, provide access to justice for all and build effective, accountable and inclusive institutions at all levels
Goal 5. Achieve gender equality and empower all women and girls

SDG Target

16.7 Ensure responsive, inclusive, participatory and representative decision-making at all levels
5.5 Ensure women's full and effective participation and equal opportunities for leadership at all levels of decision-making in political, economic and public life
5.c Adopt and strengthen sound policies and enforceable legislation for the promotion of gender equality and the empowerment of all women and girls at all levels

Evaluation Budget(US $):

15,000

Source of Funding:
UNDP TRAC
Evaluation Expenditure(US $):

16,440

Joint Programme:
No
Joint Evaluation:

No

Evaluation Team members:

| Name | Title | Email | Nationality |
| --- | --- | --- | --- |
| Olga Moreva | International Consultant | morevaolga@yahoo.com | |

GEF Evaluation:

No

Key Stakeholders:
Cabinet of ministers and other national partners
Countries:

UZBEKISTAN
Lessons
1.

3. Improve Project and Programme Operations

3.1 Strengthen Result-oriented Management. It is recommended to provide training on Result-based Management and Monitoring to all core UNDP staff and all the project employees and consultants on an annual basis. Many activities and tools introduced by UNDP projects tend to become an 'end in itself' or 'endless processes' and declared as 'development results' even before they are scaled up and adopted (e.g. laws, OSS, functional analyses, etc.).

3.2 Ensure Establishing Measurable and Verified Baselines and Indicators. It is recommended to establish measurable and verifiable baselines and indicators in each UNDP project. Sometimes it requires conducting baseline studies and surveys that might seem to be an extra cost in the situation of limited funding. However, SMART approach is an investment that will eventually help to achieve development results at reasonable cost or cut ineffective projects.

3.3 Develop Realistic Budgets. It is recommended not to design projects that have more than 30% funding gap. It is always possible to scale up and/or expand successfully implemented activities with additional funding.

3.4 Improve Quality and Presentation of Project Reports. It is recommended that UNDP should require all projects to have a background section, an executive summary and result and activity narrative and the documentary evidence attached to the reports so that an external reader could easily and quickly familiarise themselves with the project progress and achievements.

3.5 Ensure Coordination and Prevention of Effort Duplication. Country Office should have and in-house facility for the Country Programme, Thematic Areas and individual projects monitoring and a regular (quarterly basis) in order to identify and prevent the duplication of activities.



Findings
1.

3.1 Relevance

Master Question: Project Strategy: To what extent is the LGSP strategy relevant to the country's and UNDP priorities, country ownership, and the best route towards expected results?

Relevance to National Strategies

LGSP followed the priorities of the National Welfare Improvement Strategies (WIS) 2008-2010, and later WIS 2013-2015. It is in line with the priorities for national and local development of the National Development Strategy 2017-2021. As discussed in Section 1, the project is highly relevant to the Outcome 4 of the CP/UNDAF 2010-2015 and Outcome 7 in UNDAF 2016-2020, as well as most of UNDP Outcomes, MDGs and SDGs at least in the last two decades in Uzbekistan. There are, however, no direct poverty alleviation measures nor direct link to other MDGS/SDGs envisaged in the LGSP Programme.

One of the priorities of the Uzbekistan Government is to reduce the subventions dependence' of the regions, districts and cities.

The Strategy of Actions 2017-2021 sets the following priority actions for local governance and local development in Section 3.5:

"Integrated and balanced socio-economic development of regions, districts and cities, their effective and efficient utilization:

To ensure the complex and effective use of natural, mineral and raw material, industrial, agricultural, tourism and labor potential of each region to develop socioeconomic development, increase the living standards and income of the population;

Accelerated development of districts and towns, minimizing the difference in the level of socio-economic development of the regions by expanding the scale of the modernization and diversification of the regions' economy, primarily by increasing the industrial and export potential;

Active involvement of urban small towns and towns through the creation of new industrial production and service centers, attracting large business associations' funds, bank loans and private foreign investment;




Tag: Relevance MDGs Results-Based Management Country Government SDG Integration National Institutions

2.

Gap Between MDGs/SDGs, UNDAF/CDP and LGSP Design

LGSP falls in the Governance Outcome in UN/DP strategies. It is mainly measured by qualitative indicators that have no link to measurable MDGs/SDGs in other Outcomes. This way, the link to Poverty alleviation is lost, in the first instance. The evaluation has not been able to find any explanation in the project documentation for this departure from the core UN Development Goal, in the project that was supposed to 'empower lives' of the people in the poor regions of Uzbekistan through inclusive, effective and efficient democratic local governance.

At the national level, 'governance' involves a range of specific intervention areas, from judicial to local governance to human rights. However, measuring the Local Governance reforms only using the qualitative civil service/public administration reform indicators in fact, cuts off the whole area of Economic Governance and Indicators from effective design of the local governance and local development programmes and make them Activities-centered and Process-oriented vs. Result-oriented projects, with no clear indicators/targets.




Tag: Challenges Relevance Local Governance Public administration reform

3.

It is a common place in the donor reports, including National MDG Report 2015 that Uzbekistan has made a great progress in the poverty level reduction from nearly 28% fifteen years ago to around 13% in 2015. However, the official poverty line is Uzbekistan is an equivalent of 2,100 Kcal per day. One should not be an expert in poverty alleviation to appreciate that if 14% of the population have to choose whether to eat every day or to buy some clothes or pay utility bills that IS the extreme poverty.

The World Bank's $1.90 poverty measure status has been unknown since the latest survey in 2004 (when it was 67%). If it has been falling down at the rate of the official poverty, it is now around 35%. The $1.25 measure would then be 46% of the population (52% down from 88%).




Tag: Relevance Data and Statistics

4.

According to HDR 2016, "Uzbekistan's HDI for 2015 was 0.701. However, when the value is discounted for inequality, the HDI falls to 0.590, a loss of 15.8 percent due to inequality in the distribution of the HDI dimension indices". The Multidimensional Poverty Index has not been measured by UNDP since 2006 in Uzbekistan when 2.6 million people were multidimensionally poor, with 36.6% intensity.

The rural poverty is much higher than the urban poverty. "As of 2013, about 16 per cent of people in Uzbekistan lived below the national poverty line, 75 per cent of whom live in rural areas".

Hence, the poverty problem has hardly been resolved in Uzbekistan and it presents a major obstacle for local and national development. MDG1 and SDG1 have not been directly addressed by UNDP's Local Governance and Local Development Programme, its impact and effectiveness might be highly questionable.




Tag: Relevance SDG Integration

5.

Activity-centered vs Result-oriented LGSP

The lack of the result orientation in LGSP-1 was noted in its Final Evaluation Report, November 2013 and emphasized across all UNDP Outcomes in the Mid-term Evaluation of CAP in December 2013:

"Relevance could be increased even further, if UNDP could clarify the results framework and elevate its efforts in this field from an activity-centric project-focused approach to a more results-oriented programme approach…There is a need for a more consistent, programme-based rather than a project-focused approach, and room for improvement in terms of results-based management overall, and M&E, in particular."

"The tension between the relationship- and process-centred nature of the CPAP and the requirements of results-based management is evident throughout."




Tag: Relevance

6.

Project Strategy

Due to separation of the Governance outcomes from other Outcomes, MDGs/SDGs, the LGSP Outcome and Output had the same wording for both phases Project Documents:

UNDAF 2010-2015 Outcome: "Effectiveness, inclusiveness, accountability of governance at the central and local levels enhanced";

Expected CP Outcome: "Strengthened public administration at all levels that exercises efficient, accountable and inclusive governance."

Expected Output: "Strengthened Government and Parliamentary capacity (legislative, representative and oversight functions) at national and local levels to execute public administration in a more transparent, equitable and efficient manner".

UNDAF 2016-2020, Outcome #4: "Effectiveness, inclusiveness, accountability of governance at the central and local levels enhanced", and the UNDP Country Programme Outcome 3.2 "Strengthened public administration at all levels that exercises efficient, accountable and inclusive governance".




Tag: Relevance Results-Based Management

7.

Baselines

Some of the LGSP-1 baselines were clearly defined in Prodoc's RRF, e.g. "1.3 In executive power authorities men constitute 96.6% and 3.4% - women", while most of the baselines rather represented subjective opinions and/or assumptions., e.g. "1.1 There is generally insufficient understanding of the concepts of local governance, and progressive ways of public administration". They could not be used for benchmarking the reforms progress supported by the project. Some of the baseline create an impression that the governance reform in Uzbekisan only started in 2010 (which is not true -tthe public administration/civil service/local governance reforms had been at least declared by the Government in all its policies and supported by UNDP and multiple other donor activities since the very Uzbekistan's independence in 1991).

The project was designed to improve the efficiency of the internal processes and the public services provided by the pilot khokimiyats, inter alia. However, no baseline study was conducted to determine the list of procedures//processes/services, the time and cost required to implement them before introducing the electronic systems and One Stop Shops.

The LGSP-2 baselines have the same baselines deficiencies as LGSP, partially because even the available progress indicators were ignored by LGSP-1.




Tag: Public administration reform Efficiency Relevance

8.

Targets and Indicators

In spite of lack of clear baselines, LGSP Phase 1 attempted to introduce quantitative indicators to measure the progress of outputs:

"Percentage of women in the civil service at the local level holding executive positions"

"Number of main partners and their contribution to the reform process";

"Number of OSS users";

"Number of abolished government functions";

"Number of laws revised, abolished, and newly drafted";

"Number of citizens/media requests fulfilled";

"Percentage of government business handled electronically";

"Number of officials trained";

"Number of NGOs and businesses involved in public-private dialogue";

'Number of new businesses established", and

"Number of Public-Private Partnership projects launched.

The progress on the LGSP-1's six project components was not measured using the Prodoc indicators (see LGSP-1 Final Project Review Report, December 5, 2013 approved by UNDP and NPC). Regrettably, this was not noted by the LGSP-1 Final Evaluation. The evaluator even criticised the "Number of Partners" indicator as irrelevant to the project (while it was actually MDG 8).

The World Bank's Doing Business presents a clear methodology of how the public services efficiency and effectiveness can be measured, e.g. time, number of procedures and cost for Starting Business. This methodology is used by the UNDP Business Forum Project. A similar methodology could have been used by LGSP to establish the baselines and indicators to measure the progress against.




Tag: Relevance

9.

Outputs, Targets and Activity Results

In the LGSP-1 RRF there were: 1 UNDAF Outcome; 1 CP Outcome Indicator; 1 Key Result Area from UNDP Strategic Plan '08-11; 1 Goal/Output; 40 Annual Output Targets; 13 Output Baselines; 13 Output Indicators; 2 Components, 6 Activity Results (also titled Indicative Activities), 19 Actions; 41 Sub-actions; about 115 Inputs, 25 budget figures, around 20 Responsible Parties; 7 columns, and 10 pages – and no clear Project Results Column.

In LGSP-2 RRF there are: 1 CP Outcome; 3 CP RRF Indicators; 1 Key Result Area from Strategic Plan '14-17; 1 Output; 8 Output Targets; 7 Baselines; 7 Indicators; 3 Activity Results (also title Indicative Activities); 6 Actions; 64 sub-activities; 25 Responsible Partners; 22 inputs; 4 budget figures; 12 pages; 5 columns – and no clear Project Result column.




Tag: Efficiency Relevance Monitoring and Evaluation

10.

Qualitative Indicators

Depending on the development context, a particular policy/system improvement tool can be an interim result in itself, e.g. a law, a methodology, a strategy – but never the end development result because they are just the tools to achieve some development result for people.

Generally, the development of these tools is measured by process and/or input indicators and their impacts by Regulatory Impact Assessment or Result-oriented Monitoring and Evaluation tools based on SMART indicators and baselines.

A UNDP document obtained from Internet and titled "UNDAF_2015_ENG_Consoilidated_Final.xls" contains the following Guideline for reporting qualitative indicators in Uzbekistan:




Tag: Relevance Rule of law Policies & Procedures

11.

De-facto LGSP Strategy

The actual project strategy in both phases did not finally target the poor people nor entrepreneurs nor achievement of any measurable socio-economic results in the pilot regions. It targeted developing, testing and promoting a number of tools for local and/or national government that would potentially be scaled-up and incorporated in the national and regional policies, laws and practices. It is the tools that became and end in itself for this Programme not the impact they had on the lives of ordinary people for who the national and local governments provide services to.

The tools, once developed were delivered to the national level and dropped there without monitoring of their use during the testing stage nor after they were transferred to the Government or other UNDP projects.




Tag: National Regional Local Governance Policies & Procedures Results-Based Management

12.

Relevance of Regions Selection

As previously mentioned, the poverty dimension nearly completely disappeared in LGSP-2 (LGSP-1 at least mentioned the target of developing pro-poor services at the design stage).

There is little rationale or criteria available to the evaluation against which the pilot Djizak and Namangan regions were selected for LGSP Phase 1. The Project Document 2010 reads:"it is suggested to select two subsidized regions with low index of human development: Djizzak and Namangan regions". However, there are regions in Uzbekistan than Namangan and Djizzak with poorer performance on HDI and level of subsidies as illustrated in the Background section). It is presumed that one of the criteria was relatively high levels of poverty in those regions. The rationale of the selection of the Tashkent region with much lower poverty rates for Phase 2 is unknown (See Figure 11 for comparisons of the Uzbek regions poverty rates).




Tag: Relevance e-Governance

13.

3.2 Effectiveness

Master Question: Progress Towards Results: To what extent have the expected outcomes and objectives of LGSP been achieved thus far?

Results at the Outcome and Output Level

As follows from the LGSP-2 Project Document 2014, the main goal/output of LGSP-2 is
"Strengthening local governance at regional and district levels to ensure accountable, inclusive and equitable local development."

The qualitative evidence suggests that the Project Output has been partially achieved: the local governance has become more transparent and equitable.

The LGSP Programme has not been linked to concrete and measurable MDG/SDG indicators nor to any Uzbekistan strategy indicators. No baseline assessment was conducted at the design stage against which the progress at outcome and output level could be conducted. The LGSP-1 evaluation was based on the process rather than results. The baselines for both LGSP-1 and LGSP-2 are mere assumptions of the designers or simply background sections. This posed a significant challenge for this evaluation for the only way to assess the outcome/output results was to evaluate the assumptions made at the design against the overall evidence of the progress of the local governance reforms by the time the LGSP Programme started – from other than LGSP sources - and by the time the LGSP will end in 2017 and then try and establish the attribution of various activities carried out by LGSP to the overall progress of the reforms.




Tag: Effectiveness e-Governance Local Governance Public administration reform Programme Synergy Trade and Development Civil Societies and NGOs

14.

Activity Result No 1. Reforming the system of public administration and strengthening the administrative capacity of local authorities and management

Baselines and Indicators:

Baseline 1.1: Nether central nor local authorities have methodologies for streamlining service delivery at the local level; the out-of-date law 'On Local Government' precludes local results-based governance and sustainable development

The first sentence suggests that LGSP-1 achieved no results – this is due to lack of RBM at Phase 1. The second sentence incorrectly suggests that a new Law on Local Governance will automatically improve the government practices.

Indicator 1.1: The government is provided with methodology/policy options for the functional review of the streamlining of public services delivery as an institutional aspect of civil service reform, and the decentralization//deconcentration of powers between central and local level authorities; The government is provided with a comprehensive concept of administrative decentralisation, and recommendations on Law 'On Local Government'.

The indicator in fact contains two outputs of the project: functional review and concept of the administrative reform.

Evaluation comment: Baseline 1.1 is a subjective assumption of a project designer who simply ignored or was not familiar with in Uzbekistan since 1991 independence. In fact, there have been USD billions spent on developing and testing various methodologies for streamlining public service delivery, decentralisation and local governance by UNDP and other donors. The recent examples include LGSP-1, BFU, IFC, WB, EU, all PRSPs, WIS and many other. It has been rather lack of political will to start the real decentralisation than the lack of tools.




Tag: Effectiveness Local Governance Public administration reform Rule of law Service delivery

15.

Development Results of the Multi-channel Services Delivery and Functional Review

One-stop Shop (OSS)

OSS is presented in the LGSP/UNDP reports and media article as one of the key results of LGSP-1. It was piloted in Djizzak and Namangan khokimiyats as a dedicated physical centre for a number of general public services. At the pilot stage in 2010-2013, OSS mainly provided information and photocopying services. The final evaluation 2013 noted the model was struggling with the demand and sustainability. LGSP-1 did not measure the progress of the OSS, the number of its clients, types of services, gender, satisfactions levels, thus missing an opportunity to establish both the baselines and inform the public service reform.

In parallel to the LGSP OSS, a separate UNDP Business Forum (BFU) Project was developing OSS for entrepreneurs.




Tag: Effectiveness e-Governance Public administration reform Communication Service delivery Institutional Strengthening

16.

Functional Review (FR)

LGSP attempted a functional review of Four Public Service during Phase 1. The government was not yet ready for the exercise and provided negative comments to the review, It is crucially important that the tools like functional review are implemented in organisations that want change.

The functional review of the Ministry of Labour and the Tashkent Regional Administration in 2015 seem to have been more welcome and participatory. The results of the review in MOL are not available. The report on the Tashkent Region Functional Analysis used a methodology offered by an international expert, identified over 800 functions, and about 25% of redundancies and functions duplicated with the central authorities and other departments/khokimiyats. It is interesting to note here that there are also "nesvoistvennye" (not typical for government)" functions identified – this very much depends on the country strategy – many governments in the world choose not to be directly involved in the economic activities, while in Uzbekistan it is a normal practice. Thus any functional analysis to a great extent depends on the government strategy and mission and should start from there.





Tag: Effectiveness e-Governance Public administration reform

17.

Baseline 1.2 In the absence of civil service reform, there are few opportunities for local civil servants to improve their performance.

The baseline is vague and does not describe what opportunities existed prior to 2014 to compare the progress with and what exactly aspects of the very broad Civil Service Reform should have impacted the opportunities. The Civil Service Reform was targeted through multiple activities of LGSP-1. It is not clear why LGSP-2 does not acknowledge the LGSP-1 achievements nor builds on the lessons learnt.

Indicator 1.2 Curriculum development at the Academy of Public Administration extended to local governments.

The Civil Service Reform is ongoing in Uzbekistan. Ideally it should be further developed in a single Civil Service Coded or Law. The APA, BFA and other training institutions have been providing training and education services, mainly for civil servants and state enterprise managers for decades. MOF has a Training Centre.





Tag: Effectiveness e-Governance Local Governance Country Support Platform Capacity Building Institutional Strengthening

18.

Baseline 1.3 Public access to e-government services is limited at local level.

The baseline does not specify what 'limited' means, therefore it does not provide the basic parameters (e.g. types of services, number of people using them, satisfaction levels) to measure against.

Indicator 1.3 The number of users/clients (men and women) and companies using One-Stop-Shops and other e-services of local governments; the number of public services transformed into e-services.

There is no assessment in Baseline 1.3 of what share of urban and rural population had access to physical OSS services. It is presumed 'OSS and other e-services' was a mistake for OSS predominantly physically provide services. There is no assessment of how many people and Internet and e-services in the three pilot regions in 2014. Without clear numbers and/or percentages, the baseline is useless. E-government is a good tool used to improve the efficiency of the public services (not effectiveness).

Indicator 1.3 is robust and satisfies SMART principles, except for the missing indicator of "population satisfaction levels". It is regretful it was not used neither by LGSP-1 nor LGSP-2.




Tag: Rural Urban Civic Engagement e-Governance Local Governance

19.

E-governance

Uzbekistan has made an impressive progress in e-governance, e-services and e-transparence of the government, including Open Data. LGSP reportedly contributed to this reform through developing the software solutions, introducing and training on e-hujjat systems in Djizak and Namangan (LGSP-1) and Tashkent region (LGSP-2).

The LGSP effort were primarily focused on the internal electronic document systems development rather than electronic services to the population. The LGSP Annual Report 2014 reported the number of documents processed within the two regions e-hujjats. However, it is not possible to assess this achievement without a clear quantitative baseline.




Tag: e-Governance Public administration reform Technology

20.

Concept of Administrative Reform

The Concept of Administrative Reform was developed based on the LGSP recommendations and published for public consultations on https://regulation.gov.uz/ru/documents/1596 for six days in 23-29 August 2017. The Concept contains the key democratic principles of government administration and basics for liberalisation of economy. The implementation of the Concept will require at least USD 100 million and at least five years of implementation.

The time for public consultation (six days) and publication only in Russian are in contradiction to the very spirit of the Concept. It is unusual that the reform was initiated by the Chief Prosecutor's office and not by the Parliament.





Tag: Effectiveness Public administration reform

21.

Activity result No 2. Empowered local governments for equitable development/ local accountability, and for better quality and transparency of financial management regarding the planning and performance of local budgets.

Once this Result includes regional strategies and public finance management, it would be necessary to add: "empowered local governments, civil society and business".

Baseline 2.1 Highly centralised fiscal and public finance management does not empower local governments to seek additional sources of local revenue generation for equitable development;

Indicator 2.1 The number of initiatives taken by local authorities for additional revenue generation, in collaboration with local stakeholders

Baseline 2.2.Planning strategy for the cities are sector- based, with a predominantly narrow focus on economic development

From the development perspective, it would have been more relevant to establish a baseline based on the poverty levels in the selected pilot regions and low participation of the population in the development of the regional strategies.

The development theory and practice require that Regional and Local Development Strategies should have public finance as one of the Strategy components.

Technically, LGSP contributed to developing capacity of the Namagan city to develop mid-term budgeting and slight increase of the locally managed budget through fines and penalties of the court and police systems in the pilot regions. However, the development results can only be assessed based on how the extra or better planned budget have improved the services and/or welfare of the population. This assessment is not available.




Tag: Effectiveness Local Governance Human and Financial resources

22.

Indicator 2.2. The availability of cross practice Local Development Strategies (LDS) for cities (discussed and adopted in consultations with CSOs, the private sector and with citizens);

LGSP supported the LDS development in a number of districts and cities of Namangan, Djizzak and Tashkent regions. The project reports that over 1000 public consultations have been held through the meetings with business and NGOs and at the same time, the ''low participation of civil society and entrepreneurs" were noted in the reports. (Progress Report 2015, pp 6 and 8). It is not clear how the project addressed the issue of the low participation after 2015, particularly that LGSP is currently in the process of developing new local strategies for the period of 2017-2021.

It is important because the degree of the public participation and the mechanisms of the public involvement are they key criteria of the quality of the LDS. The participation and ownership are even more important than the quality of the analysis and planning because they ensure the implementation, monitoring and corrective action, as well as desire and commitment to achieve common objectives.




Tag: Civil Societies and NGOs Private Sector Effectiveness Anti-corruption

23.

Activity result No. 3. Increased democratic accountability and openness of local executive and representative authorities, as well as active public participation in local decision-making

The public participation should be one of the key activities in each of the Result Areas. To some extent, it was addressed in the LDS development in Activity Result 2. It should be noted that LGSP did not provide support to the local self-government councils (mahallas).

Baseline 3.1 The public has a limited voice in local government decision- making

The baseline is not clearly defined. It would be fair to state that the public had zero participation. It is only some selected government-funded NGOs who formally participate.

Baseline 3.2 Kengashes have limited capacities to effectively carry out their oversight, representative and rule-making functions, in partnership with local stakeholders.

Relative to the nominal role the local Kengashes used to play in the local governance priori to LGSP, the project has been successful in identifying the procedural and capacity gaps of Kengashes in the pilot regions and provided extensive support to increase the transparency, efficiency and involvement of Kengashes in the local decisions (e.g. review of budgets, reports on the socio-economic regional development). These functions had been granted by the Constitution and laws but not enforced.




Tag: Effectiveness Anti-corruption Local Governance Communication

24.

Women Empowerment

The total number of beneficiaries was not reported by LGSP. The manual extraction of the numbers from the Annual Progress Reports yields between 13,000 and 15,000 of all training, discussions and other activity participants. The beneficiary data were only partially disaggregated by gender. The disaggregated data suggest women participation of around 18%.

There are no baselines of women participation in the LGSP-1 nor LGSP-2 in the pilot regions. The official government websites and Committee of Women of Uzbekistan report an increase of women in the government from 3.4% in 2005 to 20% in 2015, and 23.5% in local kengashes in 2015. The Functional Review of the Tashkent Region 2015 reports 9% of women working in the khokimiyat, with two women in management positions.

LGSP addressed the issues of women employment in the government as part of the preparatory Civil Service reforms documents. However, many of the analytical documents do not even contain the word "woman", notably the Local Development Strategies developed by the project (while the LDS methodology addresses the gender aspects of strategic planning).

The current levels of women employment in the pilot governments, kengashes, private and state enterprises, and NGOs is unknown.
"




Tag: Gender Equality Women's Empowerment Public administration reform

25.

3.3 Efficiency

Master Question: Project Implementation and Adaptive Management: Has LGSP been implemented efficiently, cost- effectively, and been able to adapt to any changing conditions thus far? To what extent are project-level monitoring and evaluation systems, reporting, and project communications supporting the project's implementation?

Overall Project Efficiency

As a clearly activity-focused project, LGSP-2 demonstrated high level of quality, cost-efficiency and timeliness for over 250 types if activities implemented (except for the activities in Result Area 1.1. One-stop-shops and streamlining of the multi-channel delivery of local public service as further evidenced).

The following factors and practices ensured the efficiency of the activities:

Highly qualified team of legal and economics experts with background in the Uzbekistan civil service and good understanding how government reforms work;
Ability to deliver within limited and/or uncertain funding situation with high quality;
Good selection and synergy of international and national expertise;
Annual Work Plans of work with partner Khokimiyats and the Academy for Public Administration (APA) jointly developed with and formally approved by the partners.
Successful establishment and support to the Inter-agency Working Group at the Cabinetof Ministers that started in LGSP-1 and continued in LGSP-2 providing a platform for project outputs and progress discussions and political support;
Excellent capacity to organize project events and awareness campaigns;
Support from the UNDP CO.

Summary of activities progress as per LGSP-2 Prodoc 2014 p. 13 and RRF:




Tag: Efficiency Monitoring and Evaluation

26.

Legislation Drafting Activities

The LGSP activities in support of drafting legislation should be separately noted. Table 6 presents and impressive list of the legislative work the LGSP specialists were involved in, with high degree of acceptance. The caveat to be made is that adoption of progressive legislation by the government does not automatically lead to development results and positive impacts on people. Any legislation needs enforcement, monitoring and corrective action.




Tag: Efficiency Justice system Rule of law

27.

Project's Adaptive Management Framework:

Questions related to TOR: Reporting, Coordination and Monitoring Systems:

Assess the monitoring tools currently being used:
Do they provide the necessary information?
Do they involve key partners?
Are theyefficient?
Do they encourage disaggregation of data (by sex, ion, age, education)?
Are ional tools required?




Tag: Efficiency Monitoring and Evaluation Project and Programme management

28.

Partnerships

The evaluation should also assess the extent to which the implementation of the project has been inclusive of relevant stakeholders and to which it has been able to create collaboration between different partners.

The project management was adaptive and inclusive but overly concentrated on activities vs results that was reflected on the quality of reporting and monitoring.




Tag: Partnership Project and Programme management Efficiency Monitoring and Evaluation

29.

Involvement and Coordination of Stakeholders

LGSP-2 has efficiently assisted the Central and local partner governments to identify and reform local governance aspects of the public administration and local development. This has been done in partnership with the Cabinet of Ministers, MoE, MoJ and affiliated think tanks and the Academy for Public Administration, as well as Banking and Finance Academy, with the use of research and opportunities for dialogue to highlight the needs and current challenges, and offered examples of effective local government policies from other countries.

The project activities are coordinated by the Interagency Coordination Working Group (ICWG). The ICWG panel was approved by the Prime Minister of the Republic of Uzbekistan in September 2011. Head of the ICWG panel - National project coordinator F. Bakiev, Head of Consolidated Information and Analytical Department (CIAD) of the Cabinet of Ministers of Uzbekistan. ICWG includes representatives of the Cabinet of Ministers, Heads of the ministries and organization, as well as deputy khokims of pilot regions and LGSP Project Manager.

The activities of LGSP-2 were included in the Resolution of the Cabinet of Ministers No.190 from July 11, 2014 "On measures of technical assistance attraction (grants) to the Republic of Uzbekistan from donor countries, international and foreign governmental and nongovernmental organizations in 2014 – 2016 ".




Tag: Local Governance Public administration reform Partnership Coordination

30.

3.3 Efficiency

Master Question: Project Implementation and Adaptive Management: Has LGSP been implemented efficiently, cost- effectively, and been able to adapt to any changing conditions thus far? To what extent are project-level monitoring and evaluation systems, reporting, and project communications supporting the project's implementation?

Project Reporting

The English and Russian versions of annual project pans, reports, budget and expenditure were available for the evaluation review. Some versions of the Annual Work Plans/Budgets and Annual Progress Reports 2014-2017 reviewed followed the structure of the Result and Resources Framework in the Prodoc with 3 Result Areas. Other versions reported from 6 to 8 result areas that were challenging to follow as per the original project documentation.

The progress reports are presented in a form of a table, with no Background section nor Executive Summary where the previous project achievement and changes in context would be summarised for ease of external reader understanding.





Tag: Efficiency Human and Financial resources Results-Based Management

31.

Cost-efficiency

In spite of the 40% funding gap, the team will have delivered most of the activities in the Prodoc 2014 in the most cost-efficient manner as compared to technical assistance projects of similar scale (at least from the 25 years of the evaluator's experience).

According to the LGSP management, the economy was achieved through negotiating down the consultant's contracts, reducing the number of hard copies of the project materials and manuals and number of foreign study tour participants.

Some savings were apparently through transfer of OSS and e-government work to other UNDP projects and on RBM. As the effectiveness analysis demonstrates, LGSP also saved on RBM, satisfaction survey and the result depth.

The budget distribution by implementation year:




Tag: Efficiency Technical Support

32.

3.4 Sustainability

Master Question: Can the project-supported models and activities be further implemented without donor support? To what extent are there financial, institutional, socio-economic, and/or environmental risks to sustaining long-term project results?

The LGSP Programme's outputs have achieved or have the potential to achieve varying levels of sustainability:

The LGSP project successfully contributed to institutionalisation of the Information Services in the pilot regions.
It is very unfortunate that LGSP-2 did not proceed with monitoring of the existing OSS in the regions and districts and other multi-channel services in the pilot regions and districts. This could have been the first-hand people-centered experience informing all further local governance reforms. However, the intensive promotion of OSS by LGSP have contributed to scaling up the OSS in all the 194 municipalities of Uzbekistan in 2015-2016. Their sustainability is yet to be monitored and assessed.
The Local Development Strategies developed by LGSP will need a lot of improvement: Action Plans, measurable indicators, RBM, gender aspects and higher participation to be a sustainable local development tool.
The piloted e-hujjat systems have been sustainably incorporated into the e-government reform.
There is a potential sustainability of the regulatory and legislative initiatives developed by LGSP, provided there is further political will to public administration, civil service and local governance reform.
The Concept of Administrative Reform will require a lot of time, effort, players and resources to be successfully and sustainably implemented. However, if the Government were to establish a Public Administration Reform Center as part of the President's Administration, the LGSP project specialists would be the best candidates to technically support the reforms (except for the RBM function).




Tag: Sustainability e-Governance Local Governance Public administration reform

33.

3.5 Impact

Master Question: To what extent has LGSP contributed to the welfare of men and women, youth and disadvantaged within and beyond the project scale? What models, systems and practices are replicable and have broader impact beyond the pilot regions?

As discussed in the Effectiveness and Monitoring sections, it is hard to assess the ful impact of the project in the absence of the Result-Oriented Monitoring and SMART indicators.

The 450 project activities involved around 13,000 people. Most of the beneficiaries (up to 90%) are civil servants. Presuming their competencies and public service skills have been improved due to the project, the activities can have a broad positive impact on improving the local governance. The hard evidence to that is yet to be sought.




Tag: Impact e-Governance Local Governance Technology
Recommendations
1

Improve Linkage between Projects and SDGs. Ensure better links between Governance projects and SDGs, UNDAF and UNDP Country Strategies, so that projects would clearly contribute to the higher-level targets and goals in a measurable way. Government is responsible for all the 17 SDGs achievement and its effectiveness should be measured by nationalised SDGs plus other globally measured benchmarks: HDI, World Governance Index; Doing Business, Freedom Index, Transparency Index, and other. For example – SDG 1 eradicate extreme poverty – identify and eradicate the extreme poverty cases in Uzbekistan through local governance/development projects. The SDG will be then further translated to the regions, city/district and mahalla levels.

1.1 Ensure Localisation of Sustainable Development Goals. There is an existing SDG working groups at the Statistics Committee that is to lead the Government on the nationalisation of SDGs. UN CO can support an additional SDG Localisation Work Group that would translated the adapted Uzbekistan National SDGs into Regional and, potentially District SDGs., using the established SDG indicators. After the indicators and action plans are agreed for each region, the national and regional monitoring will be conducted, with publicly available annual and five-year reports, corrective action publicly discussed.

2

Consider Further Areas of Local Governance Support:

While the President of Uzbekistan has been successfully establishing a series of new government rules, it is recommended to concentrate future support in the Local Governance sector on developing local governance and self-governance institutions, and in particular their following functions:

2.1 Inclusiveness: involvement of women, NGO, poor, disabled, youth, entrepreneurs through encouraging their self-organizations and institutionalizing their involvement in all local decisions at all levels: mahalla, rayon, city, oblast – by law and by practice. Monitor, measure, publicly acknowledge their involvement.

2.2 Integrated Regional Strategic Development: technical support in further development of integrated regional strategic planning based on robust baseline assessments, measurable socio-economic indicators and quarterly, annual and triannual monitoring and evaluation as part of effective institutions development.

2.3 Local Civil Service Committed to People-centered Reforms: support the implementation of the Civil Service Reform at the local levels, transparent and accountable standards for all levels of the local civil servants and help measure the impact on their service on the various strata of the local population – through detailed, clear and measurable system of performance indicators and population opinion surveys.

2.4 Trade Potential Assessments: Taking into consideration a number of the Uzbekistan regions bordering other countries, regional trade assessments as well as potential impact of WTO accession on the local development could be of high value and would inform the regional development plans.

3

Improve Project and Programme Operations

3.1 Strengthen Result-oriented Management. It is recommended to provide training on Result-based Management and Monitoring to all core UNDP staff and all the project employees and consultants on an annual basis. Many activities and tools introduced by UNDP projects tend to become an 'end in itself' or 'endless processes' and declared as 'development results' even before they are scaled up and adopted (e.g. laws, OSS, functional analyses, etc.).

3.2 Ensure Establishing Measurable and Verified Baselines and Indicators. It is recommended to establish measurable and verifiable baselines and indicators in each UNDP project. Sometimes it requires conducting baseline studies and surveys that might seem to be an extra cost in the situation of limited funding. However, SMART approach is an investment that will eventually help to achieve development results at reasonable cost or cut ineffective projects.

3.3 Develop Realistic Budgets. It is recommended not to design projects that have more than 30% funding gap. It is always possible to scale up and/or expand successfully implemented activities with additional funding.

3.4 Improve Quality and Presentation of Project Reports. It is recommended that UNDP should require all projects to have a background section, an executive summary and result and activity narrative and the documentary evidence attached to the reports so that an external reader could easily and quickly familiarise themselves with the project progress and achievements.

3.5 Ensure Coordination and Prevention of Effort Duplication. Country Office should have and in-house facility for the Country Programme, Thematic Areas and individual projects monitoring and a regular (quarterly basis) in order to identify and prevent the duplication of activities.

4

Mobilise Specialist Support to Women Empowerment. Cooperate with UN Women for any women component in any project, including Governance. The time of simple declaration of women importance is over. Tailor made approaches by specialist organisation are necessary to achieve gender improvements.

5

Promote and Support a Population Census. In a series of public speeches, President Mirziyoyev has emphasised the gaping gap of information on how many people live in each Uzbekistan household, what age they are, what is their employment status and what help they might need. This information is needed to improve people's welfare and to better plan and manage the budget resources. The last Census in Uzbekistan was conducted in 1989. There have been a lot of population changes since then. The new Census that can be supported by UN Group and other donors could address that population information need. This can be done using modern ICT technologies, including mobile phone applications (there are 21.5 million mobile services users as of August 2017).

6

Utilise Internationally and Regionally Benchmarkable Governance Measuring Methodologies, e.g. Subnational Doing Business Surveys. It is recommended to assist the Government Commission on Doing Business Reforms design and conduct a Subnational Doing Business Survey using the World Bank's Doing Business methodology with four sampling groups: e-governance clients; one-stop-shop clients, non-one-stop-shop clients, women entrepreneurs; rural entrepreneurs, at least 50 in each group. Currently, BFU-3 is considering conducting subnational DB surveys in Tashkent and two other regions. It is recommended that UNDP supports the subnational surveys in all the 14 regions of Uzbekistan that will present an internationally comparable assessment of the business climate at the regional level. It is recommended that the Government of Uzbekistan would then run an annual regional DB competition, similar to the e-Transparency Competition introduced in 2016.

A separate sub-national survey of selected public (non-entrepreneurship-related) services in regional centres, districts and cities and mahallas – either a standalone exercise to inform the governance reforms or as part of a more comprehensive local development project, e.g. as described below.

7

7.1 Top-down. It is recommended that the Government of Uzbekistan could establish a dedicated team for the Public Administration Reform design and implementation (commission) directly reporting to the President. The initial analysis will be based on 1)The long-term objectives of the country, e.g. nationalised Agenda-2030: prosperity, eradication of poverty, achieving high income status, etc.; 2) The key objectives of the Country Strategy in place, e.g. Strategy of Actions 2017-2021; 3) Comprehensive analysis of all public services and functions at the national, regional, local and mahalla levels, as there are currently both vertical and horizontal redundancies, duplications and inefficiencies; 4) Clear targets, indicators, timelines and resource pan for the reform; 5) Monitoring and Evaluation mechanism in place to take corrective action at all levels.

It is recommended that UNDP consider supporting the initiation of such commission and its support. The LGSP Inter-agency Working Group could be a prototype of the possible commission. However, unlike LGSP, the Government funding would be a prerequisite for its operations and the reforms.

7.2 Bottom-up. Following the Uzbekistan President's Resolution Priority Measure if Local Development Resolution of 8 August 2017, all the local development reforms will be from now on in the order of "Mahalla-District/City-Oblast-Republic", i.e. based on ordinary people needs. It is proposed to concentrate future UNDP interventions both on the top-down and bottom-up governance initiatives; assist the local officials in selected disadvantaged local mahalla councils, district knokimityats and regions to collect primary statistical and socio-economic data, inform the district development, support local development projects, strengthen self-governance; help decrease the dependence on subsidies and scale up the successful practices, while at the same time preparing the policy framework for the Public Administration and Local Participatory Governance Reform at the national level.