Reducing Barriers for Development of Biomass Markets in Serbia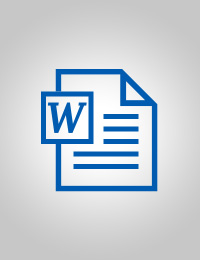 Evaluation Plan:

Evaluation Type:

Final Project

Planned End Date:

05/2019

Completion Date:

04/2019

Status:

Completed

Management Response:

No

Evaluation Budget(US $):

30,000
Title
Reducing Barriers for Development of Biomass Markets in Serbia
Atlas Project Number:

00074238

Evaluation Plan:
2016-2020, Serbia
Evaluation Type:
Final Project
Status:
Completed
Completion Date:
04/2019
Planned End Date:

05/2019

Management Response:
Yes

Focus Area

:
Corporate Outcome and Output (UNDP Strategic Plan 2018-2021)

1. Output 2.5.1 Solutions developed, financed and applied at scale for energy efficiency and transformation to clean energy and zero-carbon development, for poverty eradication and structural transformation

SDG Goal

Goal 7. Ensure access to affordable, reliable, sustainable and modern energy for all
Goal 9. Build resilient infrastructure, promote inclusive and sustainable industrialization and foster innovation

SDG Target

7.1 By 2030, ensure universal access to affordable, reliable and modern energy services
9.4 By 2030, upgrade infrastructure and retrofit industries to make them sustainable, with increased resource-use efficiency and greater adoption of clean and environmentally sound technologies and industrial processes, with all countries taking action in accordance with their respective capabilities

Evaluation Budget(US $):

30,000

Source of Funding:
GEF
Evaluation Expenditure(US $):

16,000

Joint Programme:
No
Joint Evaluation:

No

Evaluation Team members:

| Name | Title | Nationality |
| --- | --- | --- |
| Manfred Stockmayer | | |

GEF Evaluation:

Yes

| | |
| --- | --- |
| GEF Project Title: | Reducing Barriers for Development of Biomass Markets in Serbia |
| Evaluation Type: | Terminal Evaluation |
| Focal Area: | Climate Change |
| Project Type: | FSP |
| GEF Phase: | GEF-1 |
| GEF Project ID: | 4517 |
| PIMS Number: | 4382 |

Key Stakeholders:
Countries:

SERBIA
Lessons
Findings
1.

Analysis of LFA/Results Framework (Project logic /strategy; Indicators)

Project logic/strategy and indicators are discussed below in chapter "Feedback from M&E activities used for adaptive management".

The Project faced a number of challenges, which were based on assumptions made during project preparation and in the ProDoc:

The core of the Project was the implementation of the Investment Grant Mechanism - IGM (in the ProDoc also called Investment Support Mechanism). The BSU was supposed to identify suitable projects for financing based on two calls for proposals. The BSU would have then used its technical capacity and also employ technical consultants to improve the bankability of the selected projects. Following, it would have refered them to EBRD for financing, which would have conducted a separate evaluation of the potential projects. The projects would have been subject to the regular approval process applied by the EBRD to small projects (the MTR Report provides extensive background on the planned set-up).

With the withdrawal of EBRD from the Project in mid 2014, the entire process of selecting projects and awarding the grant had to be revised. The Project Team decided for an implementation plan in 3 stages:

Stage I: One public call to establish a pool of banks, which will participate in the UNDP-GEF Project;
Stage II: One public call for the selection of 6 investors in biomass/biogas fired CHP facilities;
Stage III: Grant awards during preparation and construction of 6 biomass/biogas fired CHP facilities.

---

[1] The investors into the 3 projects in Bac received their EBRD loan through their own contacts to EBRD in Slovakia as well as EBRD Headquarters in London.




Tag: Challenges Relevance Small Grants Programme Human and Financial resources Programme/Project Design Risk Management Private Sector

2.

Lessons from other relevant projects incorporated into project design

For project design, the experience from recently installed biogas projects was taken into consideration. This included:

Alltech Fermin in municipality of Senta, 1.6 MW installed capacity, operation started in late 2011.
Lazar Dairy in municipality of Blace, 1.0 MW installed capacity, operation started in May 2012.
EnviTec Biogas AG in municipality of Curug, 0.6 MW installed capacity, operation started in January 2013.
Sava Kovacevic, 1.0 MW installed capacity, operation started in October 2012.




Tag: Energy Renewable energy Relevance Sustainability Private Sector

3.

Planned stakeholder participation

The main instrument for stakeholder participation was the Biomass Support Unit (BSU) which was planned to be established in the Ministry of Mining and Energy (MoME) – on the approval of the GEF Project- with the objective to facilitate the investments on agricultural and wood biomass energy projects, which due to various legal, institutional and financial barriers cannot attract enough financial resources from other sources. The original plan was that the BSU will include permanent members from

other relevant ministries (Agriculture and Environmental Protection) in addition to the Ministry of Mining and Energy and
external project partners from different institutions relevant for the project (EBRD, Serbian Chamber of Commerce, Standing Conference of Towns and Municipalities, Institute for Standardization and Regional Development Agency/Srem).




Tag: Energy Renewable energy Effectiveness Country Government International Financial Institutions

4.

The project design and implementation envisaged development of the biomass market and replication after end of the Project activities. Replicability has been taken into account throughout the project design phase:

Directly – through support of Biomass Support Unit provided to at least 12 additional projects - through technical assistance and investment grants (Outcome 5 – Output 5.1) and through the continued existence of the Biomass Support Unit beyond the lifetime of the Project.
Indirectly – through realized flagship biomass projects which will give confidence to investors that such projects are commercially viable with proven technology, training, information dissemination and development of National Biomass Program.




Tag: Energy Renewable energy Sustainability Knowledge management Programme/Project Design

5.

While UNDP's comparative advantage was not specifically mentioned in the initial proposal presented to the GEF, its experience in implementing similar projects in the region as well as the existence of a country office in Serbia represented an important advantage.




Tag: Relevance Strategic Positioning UNDP Regional Bureaux

6.

Linkages between project and other interventions within the sector

As mentioned in the chapter on "lessons from other relevant projects", it was noted during project preparation that KfW was planning a massive investment support program aiming at working with district heating companies and supporting them in their efforts to switch to biomass as fuel and/or to build new biomass-based CHP plants. The project is now being implemented in cooperation with GIZ (Deutsche Gesellschaft für Internationale Zusammenarbeit) at a smaller scale (around a fourth of the original size), entitled "Development of a Sustainable Bioenergy Market in Serbia" (http://www.bioenergy-serbia.rs). The project still has a focus on district heating, but it looking at all uses of biomass in Serbia. The projects has organized a number of workshops and seminars in order to promote their services, thus saturating the market by exposing essentially same limited group of interested people to frequent events on biomass subject.

The EU supported S2Biom project (www.s2biom.eu) has been, among its other activities, developing a computerised Biomass Atlas toolset, which was published in 2016 (https://s2biom.wenr.wur.nl/). The project informed UNDP in October 2014 that "the toolset will be publically available online and will be based on update harmonized datasets (for biomass cost supply) at local, regional, national and pan European level for EU28, western Balkans, Moldova, Turkey and Ukraine". Consequently, a decision was taken in the UNDP/GEF project inception workshop that that the Project will not invest any resources for a similar activity (Biomass Atlas - Output 1.4) within the UNDP/GEF project, but will rely on the results and outputs of the mentioned S2Biom project. This is an excellent example of smart and productive donor co-operation and related adaptive project management, which hopefully would




Tag: Energy Sustainability Bilateral partners Donor Private Sector

7.

The Serbia Biomass Project was implemented by UNDP, the Executing Agency was the Ministry of Mining and Energy (MoME). Day-to-day management of the Project was carried out by a Project Management Unit (PMU) that was independent of but answerable to the Executing Agency (MoME) and both supported and overseen by the GEF Implementing Agency (UNDP Serbia). A Project Board has been established, which consists of Ministry of Mining and Energy, Ministry of Agriculture, Forestry and Water Management, UNDP Serbia and the PMU. The Project Board held 8 meetings during the course of the Project with MoME, UNDP and PMU participating in all meetings.

A key component in the management arrangements was the Biomass Support Unit (BSU). The BSU was setup in the MoME and was supposed to include permanent members from i) the other relevant ministries (Agriculture and Environmental Protection) and ii) external project partners from different institutions relevant for the Project (EBRD, Serbian Chamber of Commerce, Standing Conference of Towns and Municipalities, Institute for Standardization and Regional Development Agency/Srem).




Tag: Effectiveness Implementation Modality Project and Programme management Country Government

8.

Adaptive management, incl. changes to the project design and project outputs during implementation

Throughout the implementation of the Project, adaptive management was a key approach for the Project Team and contributed to the excellent results of this Project. Adaptive management was applied in the following cases:

In the Inception Phase of the Project, it became clear that some activities had to be excluded (work on Biomass Atlas, as this was covered by another project) or the target had to be revised (10 instead of 20 seminars for banks and project developers).
After Project start it was concluded that adequate licensing procedures for biomass already exist. The Project has been working, on guidance, information sharing and training activities on licensing.
A National Renewable Energy Action Plan was already developed once the Project started. As corrective action, 29 municipal biomass balances and biomass programs and plans were developed, which led to identification of several investment opportunities.
The Institute for Standardization of Serbia was originally envisaged as a partner in the Project. As they received support in translation of standards from GIZ, their participation in the Project was not required.
Immediately after project start, the EBRD reversed its initial readiness for cooperation and declined to work with the Project. This has happened after the Project was already approved by the GEF. As a consequence, the project team had to reinvent the implementation strategy and find alternative mechanisms for project implementation, in particular for the Investment Grant Mechanism.
There were 5 recommendations from the MTR, all of them were implemented.
Co-financing commitments in cash from private sector at CEO Endorsement were given by 6 different companies and totaled US$ 23.8 million. Interestingly, none of these companies finally received a grant funding for implementation, still, cash co-financing commitments of private sector reached US$ 22.7 million (95% of the expected figure). This is an excellent example of adaptive management and shows the high quality of work delivered under this Project. In total, co-financing commitments from all partners are US$ 26.0 million (94.3% of the figure at CEO endorsement), which is an excellent result.

These measures of adaptive management were important for improving the performance of the Project and increasing the quality of outputs.




Tag: Relevance Programme/Project Design Project and Programme management

9.

Partnership arrangements (with relevant stakeholders involved in the country/region)A key component of the Project was the Biomass Support Unit (BSU). According to the ProDoc the BSU had the objective to facilitate the investments on agricultural and wood biomass energy projects, which due to various legal, institutional and financial barriers cannot attract enough financial resources from other sources. The BSU was setup in the Ministry of Mining and Energy (MoME) and was supposed to include permanent members from i) the other relevant ministries (Agriculture and Environmental Protection) and ii) external project partners from different institutions relevant for the Project (EBRD, Serbian Chamber of Commerce, Standing Conference of Towns and Municipalities, Institute for Standardization and Regional Development Agency/Srem).




Tag: Energy Partnership Country Government Coordination

10.

The following table gives an overview on the project budget and expenditures from project start in May 2014 to December 2018. At the time of the Terminal Evaluation (March 2019), only US$ 181,924 were not spent yet and were planned to be spent until end of Project.




Tag: Efficiency Human and Financial resources Operational Efficiency

11.

Monitoring and evaluation: design at the entry and implementation (*)[1]

The Project's Monitoring and Evaluation (M&E) system consist of the indicators and outputs of the Project's results framework. The M&E system also included the Project Inception Workshop, annual Project Implementation Reviews (PIRs), periodic monitoring through site visits and the project Mid-Term Review. The Monitoring and Evaluation design at entry can be considered as Satisfactory (S).




Tag: Emission Reduction Energy Effectiveness Monitoring and Evaluation

12.

UNDP and Implementing Partner implementation/execution(*), co-ordination and operational issues

The Project was implemented based on the UNDP National Implementation Modality (NIM). The project management arrangements were slightly amended after the finalisation of the project inception report to reflect the new composition of the Government of Serbia and revised arrangements for implementation of the Investment Grant Support Mechanism due to the withdrawal of EBRD. As both the Ministry of Mining and Energy and Ministry of Agriculture and Environmental Protection have signed Project Document, both Ministries nominated their members for the Project Board. Ministry of Mining and Energy has been appointed as the Leading Executive Ministry has been appointed the. Further, to ensure inclusion of additional financing partners, local banks, in the implementation of the Investment Grant Support Mechanism, BSU was tasked to undertake regular consultation and coordination of relevant Project activities with financial institutions. According to stakeholders, the Project Board has been duly involved and regularly consulted on all important decisions and their views have been taken into account and their approval sought before the final decision.




Tag: Effectiveness Implementation Modality Project and Programme management Country Government Coordination

13.

The work the Project carried out and the outcomes delivered are very relevant for the country for a number of reasons:

The Project was fully in line with the "Energy Sector Development Strategy of the Republic of Serbia for the Period by 2025 with Projections by 2030". The strategy mentions the large biomass potential, sees opportunities in biogas co-generation facilities and envisages a strong role of biomass in contributing to an increase share of renewables in Serbia's energy supply.
Through the installation of 6 biogas projects, the Project has showcased the implementation of biogas for electricity generation, the projects implemented are excellent reference cases.
The Project has held various awareness raising seminars on the benefits of biomass energy throughout Serbia through workshops, seminars, training events as well as international workshops.
The Project has elaborated position papers (for example on energy crops and agricultural biomass), which will help in identifying sources of biomass to be used in various installations.
The Project has increased the capacity of municipalities to understand demand and supply of biomass in their municipal territories by elaborating municipal biomass balances.
The e-trading portal developed under the Project will set-up a platform for sellers and buyers of various forms of biomass.

It can be concluded that the Project was relevant for Serbia, which was strongly confirmed by all stakeholders interviewed during the on-site mission. By taking into account all of the above, the rating for relevance is Relevant (R).




Tag: Energy Relevance Country Government Capacity Building

14.

Effectiveness and Efficiency (*)

Project effectiveness evaluates to which extent an objective has been achieved or how likely it is to be achieved. The evaluation of project results in chapter "Overall results" gives detailed ratings for the Project Goal, the Project Objective and each of the Outcomes. As such, the Highly Satisfactory rating (HS) is restated for project effectiveness.

Project efficiency evaluates the extent to which results have been delivered with the least costly resources possible. As described in chapter "Project Finance", all project funds have been used as described in the ProDoc and there are only small deviations between ProDoc and actual expenditures. This indicates that there was good and tight financial management.

The Project has shown adaptive management on several occasions. Due to the withdrawal of EBRD as partner for the Investment Grant Mechanism, the dissemination mechanism for the grant funding had to be revised. As UNDP was not allowed to directly contract with private sector participants, the Ministry of Mining and Energy took over this new role.

The target of the Project was to reach the installation of 3 MW biomass generation capacity and overall emission reductions of 624,000 tCO2 with a grant component of US$ 1.8 million. With the same amount of money, the Project managed to installed 6.32 MW of biomass generation capacity (over-performance of 110%) and achieve estimated GHG emission reductions of 1,054,000 (over-performance of 69%). The fact that co-funding by private sectors was slightly lower than expected in the ProDoc is confirming further the efficiency of implementation. Based on this, the rating for efficiency of the Project is Highly Satisfactory (HS).




Tag: Effectiveness Efficiency Human and Financial resources Operational Efficiency

15.

Country Ownership in the Project was high. There was a very strong interest of the Ministry of Mining and Energy to achieve tangible results by the Project. The NPD (National Project Director) took a very active role in the Project and was indispensable in overcoming key obstacles during project implementation. One of the key challenges was to find an appropriate structure for the setup of the Investment Grant Mechanism after the withdrawal of EBRD. The Ministry took over the key role of contracting with private entities based on the tender and managed challenges such as exchange rate risks.

The reduced interest of some governmental institutions was seen by stakeholders to be based more on personal and political reasons than lack of interest in supporting the increase use of biomass in Serbia.

Other institutions involved in the implementation of the Project, such as the Serbian Chamber of Commerce, the Standing Council of Cities and Municipalities or the Regional Development Agency of Srem were highly committed partners in the implementation of the Project. They were essential in working with municipalities, organizing workshops and seminars as well as identifying potential partners in the private sector




Tag: Relevance Sustainability Small Grants Programme Ownership Country Government

16.

The Development Partnership Framework 2016-2020 for Serbia defined five main outcomes to set the direction of UN system development assistance for the years 2016 – 2020:

Pilar I: Governance and Rule of Law
Pilar II:Social and Human Resources Development
Pilar III: Economic Development, Growth, and Employment
Pilar IV: Environment, Climate Change and Resilient Communities
Pilar V: Culture and Development

Renewable energy, including biomass plays a major role under Pilar IV "Environment, Climate Change and Resilient Communities" and the relevant Outcome 8: "By 2020, there are improved capacities to combat climate change and manage natural resources and communities are more resilient to the effects of natural and man-made disasters".

In regards to gender equality, project design as well as project implementation were focused on entities (municipalities, private companies, etc.) rather than individuals. As such, there were no significant gender concerns considered in the design of this Project.




Tag: Energy Natural Resouce management Effectiveness Gender Equality

17.

For sustainability, the GEF guidelines establish four areas for considering risks to sustainability, each of which should be separately evaluated and then rated as to the likelihood and extent that they will impede sustainability of the project outcomes. These risks include:

Financial risks
Socio-economic risks
Institutional framework and governance risks
Environmental risks







Tag: Energy Sustainability Global Environment Facility fund Country Government

18.

The Project had a good impact on the situation of biomass in Serbia. Through the Project, 6.32 MW of new capacity of biogas were installed before project end. An additional 1.6 MW will be added without support from the Project before May 2019 and another 1 MW is planned to be added later this year and in 2020, so the Project will triple the projected target. Total GHG emission reductions are 70% higher than projected and are exceeding 1 million tons over a period of 20 years.

The Project had a very good impact on a municipal level, where decision makers in the 29 municipalities covered by the Project now understand the supply and demand situation of biomass in their municipalities, giving them the basis to work on implementation projects. Although there were some overlaps with other projects, trainings and workshops carried out during the Project were important in increasing the capacity of various stakeholders, including banks, investors or municipalities.

All these outcomes are very relevant for the country and would not be there without the Project. Therefore, impact is rated as Significant (S).




Tag: Emission Reduction Energy Impact Local Governance

19.

After getting operational, the Project had a good start with expenses and disseminated 56% of the funds in the first 2 years of full operation (2015 and 2016). These were mainly funds related to the Investment Grant Mechanism under Outcome 4. In general, there was a quite even dissemination of funds over the year due to the continuous work under the various outcomes of the Project.




Tag: Efficiency Small Grants Programme Human and Financial resources Operational Efficiency
Recommendations
1

As there are a number of initiatives and programs working on biomass in Serbia, coordination between various government players is important. In addition to ad-hoc committees, which are being established on emerging issues involving technical staff, regular coordination between ministries on the level of decision makers would be beneficial to further promote the increased use of biomass

2

Private sector has had an enormous contribution to the success of the Project. Without the perseverance of investors, their willingness to overcome new hurdles coming up and their ability to cover additional costs, only a small share of projects would have been implemented. The lessons learnt in the process of getting approvals on a municipal level and connecting to the electricity grid are extremely valuable. It would be important to invite private sector to share this experience with all relevant stakeholders, so implementation of new projects will become smoother. This project provides an excellent case study of how to work with the private sector that could be replicated in other countries and it is recommended to produce a detailed lessons learned study.

3

It was discussed during the on-site mission that the Energy Community is requesting Serbia to apply auctioning for adding new renewable energy capacity to the grid. It is important to understand that biogas/biomass and other renewables such as solar PV or wind power cannot be compared. Among other reasons, biomass/biogas projects are delivering constant power to the grid (the Bac projects are achieving more than 8,000 full load hours), provide new work opportunities for local companies and people and in many cases use organic residues for generating electricity. It is advisable that biomass/biogas does not have to compete with other renewables under an auctioning scheme.

4

There are a number of new project opportunities, which are currently in an early stage. Based on the work with municipalities, 3 new projects for use of biomass in municipalities have been identified. As part of the biomass potential study, which was established in cooperation with the Standing Conference of Towns and Municipalities and the Finnish Embassy, 2 new projects were identified and proposed to the Ministry of Mining and Energy. These opportunities should be followed up by the Ministry of Mining and Energy in cooperation with the Standing Conference of Towns and Municipalities.

5

The e-trading platform, which was set-up as part of the Project, is an excellent opportunity for sellers and purchasers of various forms of biomass to meet and to create a transparent market. Sustaining this platform would be key factor for the viability of biomass projects in Serbia. This should be achieved – as envisaged by the Chamber of Commerce – by membership fees as well as revenues from selling advertisements. As the Chamber is running a number of platforms and can keep costs low, this looks feasible.

6

Other UNDP GEF projects in the region working on renewable energy projects and accelerating the development of renewable energy technologies should be invited to Serbia to see the excellent project results.

7

As mentioned in the report, biogas projects are not to produce electricity at current market rates of electricity due to the cost situation of input material. As a consequence, prolongation of a FIT (at lower level compared to current situation) should be pursued for projects currently under operation. Also, enforcing the current regulatory framework on organic waste would lead to a change in the price level of input material for biogas plant operators, which would be positive for the financial sustainability of these projects.