UNDP and EU support to the Implementation of the Ministry of Lands, Agriculture, Water, Climate and Rural Resettlement (MLAWCRR) 2014 to 2016 Action Plan. End of Project Evaluation Report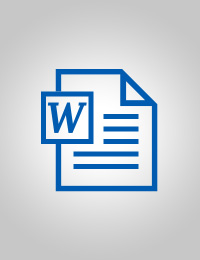 Evaluation Plan:

Evaluation Type:

Final Project

Planned End Date:

01/2019

Completion Date:

01/2019

Status:

Completed

Management Response:

Yes

Evaluation Budget(US $):

25,000
Title
UNDP and EU support to the Implementation of the Ministry of Lands, Agriculture, Water, Climate and Rural Resettlement (MLAWCRR) 2014 to 2016 Action Plan. End of Project Evaluation Report
Atlas Project Number:

00078176

Evaluation Plan:
2016-2020, Zimbabwe
Evaluation Type:
Final Project
Status:
Completed
Completion Date:
01/2019
Planned End Date:

01/2019

Management Response:
Yes
Corporate Outcome and Output (UNDP Strategic Plan 2018-2021)

1. Output 3.1.1 Core government functions and inclusive basic services4 restored post-crisis for stabilisation, durable solutions to displacement and return to sustainable development pathways within the framework of national policies and priorities

Evaluation Budget(US $):

25,000

Source of Funding:
EC and UNDP
Evaluation Expenditure(US $):

25,000

Joint Programme:
No
Joint Evaluation:

No

Evaluation Team members:

| Name | Title | Email | Nationality |
| --- | --- | --- | --- |
| Medicine Masiiwa | | medicmas@yahoo.co.uk | |

GEF Evaluation:

No

Key Stakeholders:
UNDP, EC and Government of Zimbabwe
Countries:

ZIMBABWE
Lessons
1.

What could have been done differently/ better?

The theory of change for the programme was not used at the design of the Project in 2012 as this had not yet been operational in UNDP. Successor Project will need to use the theory of change and tightly link it with the LogFrame.
The mid-term evaluation should have been conducted as a matter of both process and also to gauge progress and course-correct if necessary.
What would you recommend to improve future programming or for other similar projects elsewhere?
There is need to improve on the design of the Project/programme and set realistic targets. The LogFrame is critical and must be precise based on good baselines and realistic targets.
Where external staff/consultants are required the recruitment process must be speeded up.
The IP should be allocated resources to complement those of the Project.

o What mistakes should be avoided if the initiative were to be replicated?

- Delays in appointing key personnel and consultants.

- No effective involvement of the private surveyors who could have assisted the surveyor general.

- Delays in approving results, e.g. the tenure systems recommendations have not yet been approved by Cabinet.

o How easy would it be to replicate the successes in a different context/ country?

- Although this is complex Project, however if it is inclusive right from the planning stage it easy to make it successful.

- The ability to bring former commercial farmers together with government can be replicated as all sides recognise the need to resolve the outstanding issues on land for the country to move forward. Trust and respect is key.

Capacity gaps will need to be properly analysed right at the commencement of the project.



Findings
1.

The project was conceptualized after a successful implementation of the Start-up (2010 to 2012) which identified the challenges the Ministry was experiencing in executing its mandate. On that basis the Ministry requested the UNDP to mobilize resources to address some of the key challenges in the following areas: database for improvements on former commercial farms, compensation of former commercial farmers, and development of land information management systems, survey of A2 farms, conflict resolution, tenure systems review and capacitating the ZLC.

The support provided by the Minister and the Permanent Secretary as well as senior staff ensured the success of the Project.

The establishment of an ad hoc Working Group which included the former commercial farmers resulted in significant progress on the inventories and valuation of the improvements on the former commercial farmers. This was the first time in over twenty years that the government and former commercial farmers were able to commence meaningful dialogue on the issues of compensation. Further the Ministry fo Finance has taken this seriously to the extent that it now chairs the ad hoc Working Group and has provide some resources to ensure that the inventories are completed.