Middterm evaluation for DM-CBDM Asia project second phase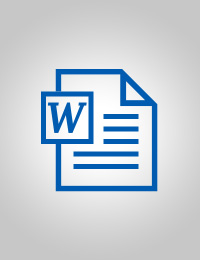 Evaluation Plan:

Evaluation Type:

Mid Term Project

Planned End Date:

12/2017

Completion Date:

12/2016

Status:

Completed

Management Response:

Yes

Evaluation Budget(US $):

20,000
Title
Middterm evaluation for DM-CBDM Asia project second phase
Atlas Project Number:

00048430

Evaluation Plan:
2016-2020, China
Evaluation Type:
Mid Term Project
Status:
Completed
Completion Date:
12/2016
Planned End Date:

12/2017

Management Response:
Yes

Focus Area

:

1. Crisis Prevention & Recovery
2. Others

Corporate Outcome and Output (UNDP Strategic Plan 2014-2017)

1. Output 5.4. Preparedness systems in place to effectively address the consequences of and response to natural hazards (e.g. geo-physical and climate related) and man-made crisis at all levels of government and community

Evaluation Budget(US $):

20,000

Source of Funding:
Project budget
Evaluation Expenditure(US $):

20,000

Joint Programme:
No
Joint Evaluation:

No

Evaluation Team members:

| Name | Title | Email | Nationality |
| --- | --- | --- | --- |
| Jianping Yan | National Consultant | | |
| John Cosgrave | International Consultant | | |
| Jianping Yan | National Consultant | | |

GEF Evaluation:

No

Key Stakeholders:
Department for International Development (DFID), UK
Countries:

CHINA, PEOPLE'S REPUBLIC
Recommendations
1

NDRCC should consider if the present plans for the information platform are appropriate and whether the plans should be revised to focus on a narrower target group.

2

Th DFID grant a no-cost extension of six to twelve months for the completion of the Programme, subject to the PSC identifying a possible route for cost-sharing or to Chinese funding for the Programme.

3

The PSC should decide what form any third phase of the Programme should take. Ideally any further phase should build on the seven principles of Phase II and should focus on peer-learning exchanges between the countries involved on community-based projects. An early decision is critical here, to give the partners enough time to plan without losing the momentum that has developed in Phase II.

4

The PSC consider establishing quotas for female participation in exchange events.

5

DFID should consider using the development of guiding principles as a tool for the management of programmes of this complexity to ensure that they are effective.