Enabling civil society to play a greater role in advancing socio-economic rights of vulnerable populations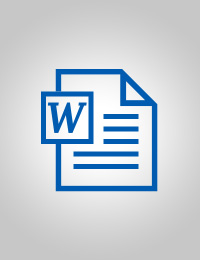 Evaluation Plan:

Evaluation Type:

Final Project

Planned End Date:

03/2018

Completion Date:

03/2018

Status:

Completed

Management Response:

Yes

Evaluation Budget(US $):

25,000
Title
Enabling civil society to play a greater role in advancing socio-economic rights of vulnerable populations
Atlas Project Number:

00093393

Evaluation Plan:
2016-2020, Azerbaijan
Evaluation Type:
Final Project
Status:
Completed
Completion Date:
03/2018
Planned End Date:

03/2018

Management Response:
Yes

UNDP Signature Solution

:
Corporate Outcome and Output (UNDP Strategic Plan 2018-2021)

1. Output 1.1.2 Marginalised groups, particularly the poor, women, people with disabilities and displaced are empowered to gain universal access to basic services and financial and non-financial assets to build productive capacities and benefit from sustainable livelihoods and jobs

SDG Goal

Goal 4. Ensure inclusive and equitable quality education and promote lifelong learning opportunities for all

SDG Target

4.4 By 2030, substantially increase the number of youth and adults who have relevant skills, including technical and vocational skills, for employment, decent jobs and entrepreneurship

Evaluation Budget(US $):

25,000

Source of Funding:
Project budget
Evaluation Expenditure(US $):

26,180

Joint Programme:
No
Joint Evaluation:

No

Evaluation Team members:

| Name | Title | Email | Nationality |
| --- | --- | --- | --- |
| Dr. Michael Hopkins | Evaluator | jdhopkins@mhcinternational.com | |

GEF Evaluation:

No

Key Stakeholders:
Cabinet of Ministers
Countries:

AZERBAIJAN
Recommendations
1

1. UNDP is a very helpful ally to the EU and the Government of Azerbaijan in working on complex development projects and related activity. As such the UNDP should be first choice in future development projects that have a strong human development and rights flavor.

In 2015 the Government made certain changes in the grant registration by the NGOs. Due to events outside the control of UNDP leading to a radical change in Government strategy the activities of most NGOs were scaled down since 2015. UNDP inherited a EU funded project originally aimed at NGOs to improve the human rights of vulnerable groups with a project valued, originally, at approx. 6 million Euro. After the 2015 changes, the EU funded a number of projects for a third the latter amount via UNDP so as to preserve the human capital built up in CSOs over the decades. The Evaluator's overall conclusion is that UNDP rose to the challenge extremely well supported by the excellent staff of the UNDP from its senior management and right across the organization.

2

2. The evaluation methodology could be sharply revised and reduced. Some suggestions to do this through adopting a 3M approach (Macro, Meso, Micro).

The evaluation methodology is complex and highly procedural. Readers will also see it is not that easy to actually find out the strengths and weaknesses of the project when confronted with so many tables, methodologies and annexes. The 3M approach can simplify the evaluation methodology and easy to read.

1. The macro level asks the questions: Did Government policy change? Were new laws enacted?

2.The meso level asks such questions as: Was capacity development carried out? Was sustainability included? Was the project efficient? Was the modality of execution appropriate? Was a participatory approach adopted? How many people were trained? Could the project be replicated across the country?

3.The micro level asks specific questions such as: How many children now in school compared with start of programme? How many new jobs created? Need to apply a living standards questionnaire to assess impact at micro level that would then be applied at the beginning and end of programme and also to a control group.

3

3. Even if not fully utilized, the concept behind what the project is trying to do should be clearly specified as far as is possible.

Because of the sensitivity of the issue of Human Rights in Azerbaijan, as in many other countries since its application is a process as well as highly politically sensitive, the full application of human rights was neither defined in detail in the project nor applied fully. The notion of socio-economic rights was therefore the choice made but not fully spelled out, however.

4

4. Projects, in general, should be composed of a mixed strategy of cost recovery (through social enterprise) and grants to people who cannot help themselves.

Perhaps the most important conclusion emanating from the evaluation – is the issue of 'sustainability' and the link to 'social enterprise'. In that connection it is worth quoting the following "The reality is that the old NGO model simply cannot be sustained in a time of shrinking government funding and increased calls for efficiency and impact in international development. It is time to realize that NGOs need to become more independent from governments, financially resilient and accountable for their activities." [Chris Meyer zu Natrup, "From NGO to social business[1]", Devex, September 2, 2014]

Many, but not all, of the project interventions could be made more sustainable by including a cost recovery component. In fact, this is the current vogue through creating social enterprises. UNDP in this case, will gain some revenue to re-use to invest in new job creating activities or even help people who cannot help themselves. These latter are beneficiaries such as those in prison or those severely handicapped.

---

[1] https://www.devex.com/news/from-ngo-to-social-business-why-and-how-84259

5

5. The UNDP, together with the Azerbaijani Government, should be encouraged to investigate how best to shift their grant giving projects to those involving, at least in part, a cost recovery component through the practice of social enterprise methodology.

Most CSOs have three huge problems:

1. They are partial in that their activities generally only cover a part of the larger problems they tackle (e.g. education, health, agriculture, energy, etc). They are either confined to a limited geographic area or only part of the larger issues (e.g. females in primary education). Often NGOs simply do the work that governments either neglect or can't afford to do.

2. Their mind set is largely people focused but doesn't normally include business skills and tends to be more outward than inward focused regarding sustainable funding.

3. At the end of every project cycle they look for funding in grant form and may spend as much as half their time looking for potential new donors.

Many, if not most, NGOs are supported by external funds and basically decline or even collapse once their funds dry up. But external donor aid is starting to dry up as growing 'populism' and 'illiberalism' make people and even countries more inward looking. Even philanthropists are starting to examine socially responsible investments. Therefore, an investment in a socially responsible activity could lead to modest returns and help preserve one's capital. Clearly, an alternative that leads to sustainability through money earning activities that generate some profit is highly attractive. That is why the notion of a Sustainable Social Enterprise has risen so quickly and is becoming popular around the world.

6

6. The 3-M methodology should be an essential part of most if not all UNDP projects.

Many of the 12 CSOs focused upon service delivery more than policy dialogue or capacity development. Given the EU and UNDP understandable concern both with improving policy and capacity development, it is suggested that projects / programmes in general should always have three components - 3-M (Macro /Meso/Micro) approach.

7

7. In line with the SDGs the UNDP should make even more efforts, than now, to involve the private sector in their work. In particular the CEOs of the richest companies who, as will be discovered, are very keen to leave a legacy more than merely a great company but a legacy that contributes to the building of their nation i.e. development.

8

8. Never forget that people are important for the future socio-economic development of their country and international organizations such as the EU and UNDP should continue their efforts to promote and help talented people as much as they can to create human rights, peace and development.

It is thus worth noting that structures and systems are important but, in the end, it is talented people who drive major change. The experience of the Evaluator was of surprise that most, if not all of the CSOs involved had creative, dynamic, eloquent and highly talented individuals both at their helm and in their organisations. The Evaluator was struck by the deep commitment of so many talented individuals who combined grace and hard work with an invaluable characteristic – humour. Such people provide great hope for the future of Azerbaijan.