MARKET TRANSFORMATION OF ENERGY EFFICIENCY BRICKS AND RURAL BUILDINGS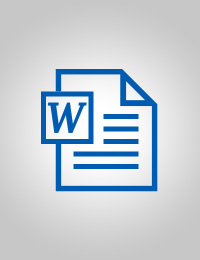 Evaluation Plan:

Evaluation Type:

Final Project

Planned End Date:

03/2017

Completion Date:

08/2017

Status:

Completed

Management Response:

Yes

Evaluation Budget(US $):

40,000
Title
MARKET TRANSFORMATION OF ENERGY EFFICIENCY BRICKS AND RURAL BUILDINGS
Atlas Project Number:

00049006

Evaluation Plan:
2016-2020, China
Evaluation Type:
Final Project
Status:
Completed
Completion Date:
08/2017
Planned End Date:

03/2017

Management Response:
Yes

Focus Area

:

1. Environment & Sustainable Development
2. Others

Corporate Outcome and Output (UNDP Strategic Plan 2014-2017)

1. Output 1.4. Scaled up action on climate change adaptation and mitigation across sectors which is funded and implemented

Evaluation Budget(US $):

40,000

Source of Funding:
Project budget
Evaluation Expenditure(US $):

40,000

Joint Programme:
No
Joint Evaluation:

No

Evaluation Team members:

| Name | Title | Email | Nationality |
| --- | --- | --- | --- |
| Umm e Zia | International Evaluator | | |
| Bai Quan | National Evaluator | | |
| Liu Jie | National Evaluator | | |

GEF Evaluation:

Yes

| | |
| --- | --- |
| GEF Project Title: | MARKET TRANSFORMATION of ENERGY EFFICIENT BRICKS and RURAL BUILDINGS (MTEBRB) PROJECT |
| Evaluation Type: | Terminal Evaluation |
| Focal Area: | Climate Change |
| Project Type: | FSP |
| GEF Phase: | GEF-4 |
| GEF Project ID: | 00059500 |
| PIMS Number: | 3675 |

Key Stakeholders:
Ministry of Agriculture
Countries:

CHINA, PEOPLE'S REPUBLIC
Recommendations
1

Continuation / Up-scaling of the Project Activities

Despite the significant achievements of the MTEBRB project, China as a nation has still a long way to achieve nation-wide market transformation of the EE bricks and rural EE buildings industries. It is therefore recommended that the activities of MTEBRB are adopted by a key GOC agency such as the Wall Material Reform Office or the Rural Energy and Environment Agency, etc. to be continued and up-scaled before the project's achievements lose their momentum. Such activities should also be

In addition to utilizing the learnings from the project implementation, elements critical to nation-wide market transformation are:

Continue strengthening the implementation capacity of the GOC;
Linking to ongoing policy activities and build synergies with lucrative government programs;
Linking to relevant projects such as the upcoming Green Township Development project; and
Feasibility for different geographical climate regions based on cost-benefit competiveness, future geographical priority, and differentiating Implementation roadmap (Unified planning, unified construction unified planning, self-construction, and self-planning and construction (sporadic), etc.)

2

II. Adapting to the Evolving EE Technologies and Needs

EE technologies and concepts are constantly evolving as are the consumer needs. It will therefore be important for future activities to be compliant with the changing context so that China can achieve maximum benefit from investing in such efforts. In this regard, future project designs need to focus on the aspect of Green Building and not just EE building, pre-fabricated buildings or building equipment, modernized structures, and changing lifestyles in the rural areas due to continually improving economic statuses and changes in farming patterns, etc.

3

III. South-South Learning and Exchange

As an emerging donor, the Government of China can play a critical role in disseminating the lessons learned from the MTEBRB project to improve the brick making and utilization industries in other developing countries, especially Asia. In this regard, the GOC can use the following avenues for collaboration:

South-South cooperation through China-led projects
Information sharing through key platforms such as the UN, GEF, AIIB, etc.
UNDP regional and "one belt one road" initiative
1. Recommendation:
Continuation / Up-scaling of the Project Activities
Despite the significant achievements of the MTEBRB project, China as a nation has still a long way to achieve nation-wide market transformation of the EE bricks and rural EE buildings industries. It is therefore recommended that the activities of MTEBRB are adopted by a key GOC agency such as the Wall Material Reform Office or the Rural Energy and Environment Agency, etc. to be continued and up-scaled before the project's achievements lose their momentum. Such activities should also be
In addition to utilizing the learnings from the project implementation, elements critical to nation-wide market transformation are:
Continue strengthening the implementation capacity of the GOC;
Linking to ongoing policy activities and build synergies with lucrative government programs;
Linking to relevant projects such as the upcoming Green Township Development project; and
Feasibility for different geographical climate regions based on cost-benefit competiveness, future geographical priority, and differentiating Implementation roadmap (Unified planning, unified construction unified planning, self-construction, and self-planning and construction (sporadic), etc.)
Management Response:
[Added: 2017/08/13]
[Last Updated: 2017/08/14]
Agreed
Key Actions:
2. Recommendation:

II. Adapting to the Evolving EE Technologies and Needs

EE technologies and concepts are constantly evolving as are the consumer needs. It will therefore be important for future activities to be compliant with the changing context so that China can achieve maximum benefit from investing in such efforts. In this regard, future project designs need to focus on the aspect of Green Building and not just EE building, pre-fabricated buildings or building equipment, modernized structures, and changing lifestyles in the rural areas due to continually improving economic statuses and changes in farming patterns, etc.
Management Response:
[Added: 2017/08/13]
[Last Updated: 2017/08/14]
We agree with your recommendation, rural green building is the future trend of development in China. In order to compliant with the lifestyle changings in rural, future project designs not only focus on green building, it is better to focus on the rural community, combining the green building with utilization of renewable energy , highly energy efficient end-use facilities, and improvement of village-rural dwelling environment, which is consistent with the concept of Green Township Development project.
Key Actions:
3. Recommendation:

III. South-South Learning and Exchange

As an emerging donor, the Government of China can play a critical role in disseminating the lessons learned from the MTEBRB project to improve the brick making and utilization industries in other developing countries, especially Asia. In this regard, the GOC can use the following avenues for collaboration:
South-South cooperation through China-led projects
Information sharing through key platforms such as the UN, GEF, AIIB, etc.
UNDP regional and "one belt one road" initiative
Management Response:
[Added: 2017/08/13]
[Last Updated: 2017/08/14]
Agreed.
EE brick production technology and equipment has an important reference for the surrounding developing countries to take the environment-friendly development path to achieve energy-saving emission .During the project implementation, we have established a communication with Bangladesh on brick making industry. The brick & tile industry is an important part of infrastructure construction in "one belt one road" initiatives.
Key Actions: