Final Evaluation of the UNREDD Programme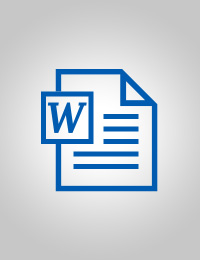 Evaluation Plan:

Evaluation Type:

Final Project

Planned End Date:

09/2016

Completion Date:

10/2016

Status:

Completed

Management Response:

Yes

Evaluation Budget(US $):

70,000
Title
Final Evaluation of the UNREDD Programme
Atlas Project Number:

00060998

Evaluation Plan:
2016-2022, Zambia
Evaluation Type:
Final Project
Status:
Completed
Completion Date:
10/2016
Planned End Date:

09/2016

Management Response:
Yes

Focus Area

:

1. Environment & Sustainable Development
2. Others

Corporate Outcome and Output (UNDP Strategic Plan 2018-2021)

1. Output 1.4. Scaled up action on climate change adaptation and mitigation across sectors which is funded and implemented

Evaluation Budget(US $):

70,000

Source of Funding:
Project Budget, Donor
Evaluation Expenditure(US $):

60,000

Joint Programme:
No
Joint Evaluation:

Yes

Joint with UN Agencies
Joint with

UNEP and FAO

Evaluation Team members:

| Name | Title | Nationality |
| --- | --- | --- |
| Nelson Gapare | Team Leader | |
| Chiselebwe Ng'andwe | National Consultant | |

GEF Evaluation:

No

Key Stakeholders:
Other UN Agencies, Ministry of Finance, Other Government Ministries and National Institutions, Cooperating Partners, Civil Society Organisations
Countries:

ZAMBIA
Recommendations
1

Evaluation Recomendation 1: In designing national programmes, the Evaluation Team recommends increasing the programme period from 3 to 3.5 years considering that the 3-year period has so proved too short for most REDD+ countries. The additional 6 months should be used as an inception phase to allow for design adjustments, and recruitment of relevant staff. Constant feedback points to the complexity of REDD+ NPs. The ZNP had more than 100 individual activities in the logframe therefore substantial consolidation and re-planning was required at the beginning. Noting that NP designs will inherently have some challenges at the beginning, the purpose of the inception phase would be to formerly translate the design into implementation and make necessary adjustments if necessary.

2

Evaluation Recommendation 2:. Gender mainstreaming in climate change is acutely pertinent but the role of women in critical decision making is still disproportionate and the gender aspects in the design of the ZNP are somewhat subtle. The Evaluation Team recommends that future projects should include specific strategies for mainstreaming gender especially at community level where the gender problem is relatively more severe because of the relatively slow pace at which traditional and cultural practices are likely to adapt to REDD+ type interventions. This recommendation is for both the UN agencies and the GRZ.

3

Evaluation Recommendation 3: The current arrangements of transferring resources to the project involve delays which have a high potential of negative bearing on the project implementation. In order to eliminate problems that arise from delays in the transfer of resources to the project, financial management arrangements could provide for some (limited) autonomy in financial management to the project. In line with Recommendation 1, this can entail:

Timely release of budgeted funds into the project account on quarterly basis.
Project management team in place, including Project Manager; Project Accountant; and Procurement Officer.

Project governance structure in place in the form of Project Steering Committee
1. Recommendation:

Evaluation Recomendation 1: In designing national programmes, the Evaluation Team recommends increasing the programme period from 3 to 3.5 years considering that the 3-year period has so proved too short for most REDD+ countries. The additional 6 months should be used as an inception phase to allow for design adjustments, and recruitment of relevant staff. Constant feedback points to the complexity of REDD+ NPs. The ZNP had more than 100 individual activities in the logframe therefore substantial consolidation and re-planning was required at the beginning. Noting that NP designs will inherently have some challenges at the beginning, the purpose of the inception phase would be to formerly translate the design into implementation and make necessary adjustments if necessary.
Management Response:
[Added: 2016/12/12]
This is noted. It takes time to set up structures, recruit and second teams etc. Sometimes, we tend to fall into trap of assuming that Programme implementation kicks off right away without taking into consideration the preparatory phase. It takes time to set up structures, recruit and second or attach teams to implement such programmes. This is a good lesson for other countries starting their REDD+ Readiness programmes. However, the Zambia programme made some adjustments on the outputs prior to the midterm evaluations. The outputs and activities were bundled and clustered together to reduce duplication and ensure complementarity.
Key Actions:
2. Recommendation:

Evaluation Recommendation 2:. Gender mainstreaming in climate change is acutely pertinent but the role of women in critical decision making is still disproportionate and the gender aspects in the design of the ZNP are somewhat subtle. The Evaluation Team recommends that future projects should include specific strategies for mainstreaming gender especially at community level where the gender problem is relatively more severe because of the relatively slow pace at which traditional and cultural practices are likely to adapt to REDD+ type interventions. This recommendation is for both the UN agencies and the GRZ.
Management Response:
[Added: 2016/12/12]
This is noted. The project made efforts to include gender aspects in the implementation of the project especially trainings and meetings. The GIS and Mrv trainings, private sector, media, civil society and provincial stakeholder engagement involved at list 40% of women participation. The project has already been operationally closed.
Key Actions:
3. Recommendation:

Evaluation Recommendation 3: The current arrangements of transferring resources to the project involve delays which have a high potential of negative bearing on the project implementation. In order to eliminate problems that arise from delays in the transfer of resources to the project, financial management arrangements could provide for some (limited) autonomy in financial management to the project. In line with Recommendation 1, this can entail:
Timely release of budgeted funds into the project account on quarterly basis.
Project management team in place, including Project Manager; Project Accountant; and Procurement Officer.
Project governance structure in place in the form of Project Steering Committee
Management Response:
[Added: 2016/12/12]
The project utilised two forms of funds disbursement with FAO transferring funds to provinces after signing letters of agreement whilst UNDP provided funding through Request for Direct Support and Request for Direct payment. The mode of transferring was decided based on the recommendations of the HACT assessment conducted for the Ministry of Lands. In addition the project had both steering and technical committees which provided oversight. The project has been operationally closed
Key Actions: