00071676 Safer Communities Through Disaster Risk Reduction (SCDRR) Phase II Final Evaluation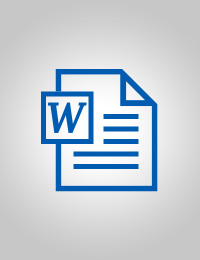 Evaluation Plan:

Evaluation Type:

Final Project

Planned End Date:

03/2019

Completion Date:

03/2018

Status:

Completed

Management Response:

No

Evaluation Budget(US $):

20,000
Title
00071676 Safer Communities Through Disaster Risk Reduction (SCDRR) Phase II Final Evaluation
Atlas Project Number:

00071676

Evaluation Plan:
2016-2020, Indonesia
Evaluation Type:
Final Project
Status:
Completed
Completion Date:
03/2018
Planned End Date:

03/2019

Management Response:
Yes

Focus Area

:
Corporate Outcome and Output (UNDP Strategic Plan 2018-2021)

1. Output 2.3.1 Data and risk-informed development policies, plans, systems and financing incorporate integrated and gender-responsive solutions to reduce disaster risks, enable climate change adaptation and mitigation, and prevent risk of conflict

Evaluation Budget(US $):

20,000

Source of Funding:
SCDRR Project
Evaluation Expenditure(US $):

9,700

Joint Programme:
No
Joint Evaluation:

Yes

Evaluation Team members:

| Name | Title | Nationality |
| --- | --- | --- |
| Saut Sagala | Mr. | |

GEF Evaluation:

No

Key Stakeholders:
Countries:

INDONESIA
Lessons
1.

One of the main concerns in SC DRR Phase II is the urgency to consider climate change in DRR. Previously, there had not been so much attention to promote awareness and capacity of stakeholders upon the issue. Other than that,was the concern to intervene emerging issues of development in DRR/CCA such as child protection or gender empowerment. Therefore, inclusion by having included gender aspects in disaster risk management and climate change adaptation sector was represented in the the policy which convergence the DRR and climate change. The involvement of stakeholders, including women groups, and women's machinery at the country, had succeed brought gender perspective in the framework of combined CCA and DRR, as outlined in the National Action Plan for Climate Change Adaptation (Rencana Aksi Nasional Adaptasi Perubahan Iklim – RAN API) and the Disaster Management (DM) Plan 2015 – 2019).

DRR and CCA implementation in Indonesia are governed by specific institutions. Currently, BNPB are responsible for coordinating DRR meanwhile the Ministry of Finance administered CCA issues. Investment, through the project, in promoting paradigm shift in the governance of DRR and CCA is required to bring similar spirits among the sectors and stakeholders in Indonesia. At local level, the awareness raising and capacities on DRR and CCA were tried to be enhanced through project strategy implementation.

Project has contributed in the quality improvement of DRR policy by giving technical guidance and capacities assistances to Indonesia. However, the developed policy guidance in SC-DRR Phase II could have had wider impact in strengthening institutional capacity if it had dissemination strategies. The evaluation recommended a better knowledge management as solution to form a kind of platform for stakeholders to access the knowledge produced by SC-DRR.

The limited pool of relevant experts with a mixed of specialties and experience, such as DRR, CCA and spatial planning in Indonesia challenged project implementation and caused significant delay. Project responded the situation by initiated collaboration works with various ministries, although it was not easy due to complicated bureaucracy in Indonesia and it required intensive communication between the stakeholders to consolidate their views regarding the methodology of CCA-DRR convergence. Integrating CCA and DRR was an advanced step in policy-making for the disaster sector, although it required huge coordination and supervision task.



Findings
1.

The second phase of SC-DRR was implemented through BNPB with strategic partnerships nurtured with the National Development Planning Agency (Badan Perencanaan Pembangunan Nasional - BAPPENAS), Ministry of Home Affairs (MoHA) and the Ministry of Environment and Forestry (MoEF). Non-government partners and a handful of local governments are engaged to promote engagement and influence policy change. UNDP has provided support for project implementation

Initially, the early design of the project was to expand and replicate the national policy regulatory framework produced by the SC-DRR Phase I at the sub-national level. Nevertheless, the SC-DRR Phase II project has been scaled down from its original proposal due to limited funding. SC-DRR Phase II has been unable to secure a large- scale donor to support the project. Consequently, some of proposed activities were either minimized in term of objectives and activities or completely changed.

SC DRR Phase II consists of three sub-projects; (1) Enhancing Policy and Planning for Disaster Risk Reduction (EP-DRR), (2) Integrated Climate-induced Disaster Risk Management (IC-DRM), (3) Urban Climate Risk Management (UCLIM). The division of sub projects had succeeded in helping project achieved their goals and outputs, as well as attracted donors to fund the project. EP DRR was funded by Department of Foreign Affairs and Trade of Australia, IC DRM Was financed by BPPS Thematic Trust Fund for Government of Sweden, and UCLIM was funded by BPPS and Regional Bureau for Asia Pacific (RBAP).

Generally, the project management was able to cope with the limited budget to achieve its overall SC-DRR Phase II targets. Most of the activities in SC-DRR Phase II were done at the national level in which those are efficient ways in converting the modest financial resources into strategic and important results. Some of the activities had slow start because the project management could not be able to recruit appropriate consultants and the complexity of UNDP business process. The project did not anticipate limited pool of experts that have cross-sectoral expertise. However, there are some potential repetitive outputs in SC-DRR Phase II.

Conclusively, SC DRR played roles in providing DRR-based policy guidance In Indonesia. It involved key stakeholders at the national level, particularly BNPN, the MoHA, and BAPPENAS, who have important authorities to issue policies related to planning and budgeting in DRR. Through EP-DRR framework, DRR is incorporated into the development agenda (RPJMN 2015 – 2019), where it has included in the seventh national priority agenda for 2015-2019 that focuses on self-reliant economies. DRR becomes part of national and local programs and uses as reference for ministries and local government to budget and implement it.

Through the project, UNDP facilitated the government in formulating the National Guideline on DRR-based spatial planning as potential instrument to reduce hazard occurrence and decrease vulnerabilities in the region. It provided guidance to improve existing policy on disaster risk assessment with the inclusion of climate change. By the time the project was commenced, the policy had not considered climate change factors (e.g. baseline and future rainfall condition) as part of the procedure yet. It helped the Government to frame the standards for Disaster Management (DM) public service provision that is now annexed on the Government Regulation 2/2018 on Minimum Service Standard or Standar Pelayanan Minimal (SPM).

Project facilitated Indonesia to move up a big step by promoting the convergence of CCA and DRR. The project management facilitated the key stakeholders in both issues, the MoEF (for CCA) and BNPB (for DRR) to create the convergence framework. The Ministry of Women Empowerment and Child Protection (MoWECP) were involved to include gender perspectives into DRR-CCA framework. It outlined in the National Action Plan for Climate Change Adaptation (Rencana Aksi Nasional Adaptasi Perubahan Iklim – RAN API) and the Disaster Management (DM) Plan 2015 – 2019. This project has established synergy and communication among the key stakeholders to actualize the concept of CCA-DRR convergence into practice.

SC-DRR Phase II developed a guideline for conducting Climate Change Vulnerability Assessment (CCVA) at urban level and a guideline for Urban Risk Management Plan. One of the developed indicators put special attention on how women groups are affected by climate change. The project also released gender-sensitive manuals. Those were developed based on the experience of CCVA and Urban Risk Management Plan formulation in Kupang. Meanwhile, the CCVA in Makassar was not conducted from zero since the project management decided to update the previous CCVA done by UNEP, UNDP and UN Habitat in 2012.

In addition to DRR/CCA policy guidance and instruments, SC-DRR Phase II delivered technical capacities empowerment for national partners as well as the selected municipality stakeholders. It assisted BNPB (National Agency on Disaster Management) in the formulation of the Disaster Management (DM) Plan 2015 – 2019 to develop a framework and instruments for monitoring and evaluation. The facilitation of the DM Plan improvement itself was accomplished through a number of meetings with 37 ministries and non-government partners. SC-DRM provided capacity building for supporting the convergence of CCA and DRR, including climate-risk assessment training, budgeting and planning. The risk assessment modules have been disseminated and tested through trainings in three districts in East Nusa Tenggara for local government officers, local NGOs officers, and academia. UCLIM selected two cities, Makassar and Kupang, as the locations of pilot project for formulating CCVA as well as Urban Risk Management Plan in CCA and DRR. The project, furthermore, has raised the awareness of CCA-DRR convergence at the national level and helped to increase BNPB standing point as the coordinator for disaster management.

The outputs of SC-DRR Phase II are highly relevant with the need of the partners. These can fill the gaps in DRR legislation as well as in their capacity to administer DRR problems. SC DRR resulted policy guidance for DRR-based budgeting and the inclusion of climate change, and gender in risk assessment methodology. The first Urban Risk Management Plan containing CCA and DRR strategies also has been initiated through the project.

SC-DRR Phase II has ensured that DRR will remain an important priority for national and local governments beyond the life of the project. As DRR contents outlined in RPJMN 2015-2019, it would guide the national government as well as local governments to implement DRR at least until the new government administration. The Government Regulation on SPM accommodate disaster management as one of the minimum services that must be provided by local governments. The policy guidance is useful source for the government agencies to formulate regulation.



Recommendations
1

Investing in promoting paradigm shift in the governance of DRR and CCA.

Currently, both DRR and CCA are seen as development sectors so both are governed by specific institutions. Currently, BNPB are responsible for coordinating DRR meanwhile the MoEF has authority to administer CCA issues. Such paradigm hinder other agencies to take part of DRR and CCA activities although they might not realize that they already have programs to support both issues. Both should have been considered as part of sectoral programs so ministries and agencies have similar spirit for supporting DRR and CCA. Therefore, the role of BNPB and MoEF must be invested in shifting the paradigm of CCA and DRR-policy making among national stakeholders.

2

Designing knowledge management strategies for DRR policy guidance. The purpose of the project is to improve the quality of DRR policy making through policy guidance and technical capacities assistance. The developed policy guidance in SC-DRR Phase II SC-DRR Phase II could have had wider impact in strengthening institutional capacity if it had dissemination strategies. Knowledge management could be the solution to form a kind of platform for stakeholders to access the knowledge produced by SC-DRR. This can be a solution for dealing with staff turnover issue in the government.

3

Extending the area of DRR works to other emerging development issues . Donors' focus has shifted gradually from disaster management to other emerging issues in development, such as child protection or gender empowerment. Therefore, the future work should be adapted with the changing trend of donors' interest to allocate their fund, especially from international donors. One that could be done is to ensure other development programs investing DRR elements into their activities. For example, currently, the GoI and multiple donors have put their attention to Sustainable Development Goals (SDGs). Any future DRR-related works could take a part into such development agenda. This could be one of approaches to extend UNDP network with other players in sustainable development issues.

4

Focusing on providing DRR technical assistance for sub-national stakeholders

The two previous SC-DRR have laid important foundation at the national level. Both have provided inputs for the DRR regulations making. Some of them have been enacted as regulations that enable local stakeholders, such as BPBD and BAPPEDA, to carry out DRR-related activities. There is still a need to increase awareness and capacities to deal with DRR issues at local level as DRR investment is still low. SC-DRR Phase II could have had wider impact in strengthening institutional capacity if it had dissemination strategies. Knowledge management could be the solution to form a kind of platform for stakeholders to access the knowledge produced by SC-DRR. This can be a solution for dealing with staff turnover issue in the government