Terminal evaluation of Elections Project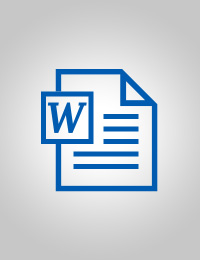 Evaluation Plan:

Evaluation Type:

Project

Planned End Date:

09/2018

Completion Date:

12/2018

Status:

Completed

Management Response:

No

Evaluation Budget(US $):

25,000
Title
Terminal evaluation of Elections Project
Atlas Project Number:

00096128

Evaluation Plan:
2017-2021, Gambia
Evaluation Type:
Project
Status:
Completed
Completion Date:
12/2018
Planned End Date:

09/2018

Management Response:
Yes

UNDP Signature Solution

:
Corporate Outcome and Output (UNDP Strategic Plan 2018-2021)

1. Output 2.2.2 Constitution-making, electoral and parliamentary processes and institutions strengthened to promote inclusion, transparency and accountability

SDG Goal

Goal 16. Promote peaceful and inclusive societies for sustainable development, provide access to justice for all and build effective, accountable and inclusive institutions at all levels
Goal 5. Achieve gender equality and empower all women and girls

SDG Target

16.7 Ensure responsive, inclusive, participatory and representative decision-making at all levels
5.5 Ensure women's full and effective participation and equal opportunities for leadership at all levels of decision-making in political, economic and public life

Evaluation Budget(US $):

25,000

Source of Funding:
UNDP
Evaluation Expenditure(US $):

30,000

Joint Programme:
No
Joint Evaluation:

No

Evaluation Team members:

| Name | Title | Email | Nationality |
| --- | --- | --- | --- |
| | | | |

GEF Evaluation:

No

Key Stakeholders:
Countries:

GAMBIA
Lessons
Findings
1.

2.0 Evaluation Findings

The presentation of the findings follows the OECD/DAC evaluation criteria focusing on the relevance, effectiveness, efficiency, impact and sustainability. However, given the short time of project, articulation of the evaluative evidence to reflect impact may be less possible but the analysis makes efforts to project the impact based on the intervention logic and results chain as seen here below.

2.1 Project relevance

The extent to which the project design and its implementation has been consistent with the national development priorities coupled with the integration of the best programming principles of gender and human rights based approaches were the major yardsticks to measure project relevance. Therefore, the centre of the analysis was both project concept and design as well as project implementation and management as seen hereunder;

2.1.1 Project Concept and Design

The concept is derived from the fact that inclusive participation in the electoral process is key to advancement of good governance consequently contributing to national development. The project concept was also derived from the past experience of UNDP support that proved enhanced capacity of Independent electoral commission, CSOs and the media in civic education were key to election process that were free and fair and met the international standards. The design took into consideration key important elements that contribute to effective and efficient electoral process. The design considered a partnership of Government institutions(Independent Electoral Commission), Civil Society (CSOs), and Observers(national and international) to strengthen voter and civic education targeting specifically youth and women. Thus it was envisaged and rightly so that IPAC, NCCE and CSOs coalition was a quite important delivery mechanism capable of free and fair elections that worked towards enhanced inclusion and participation of the majority of the population particularly women and youth. However, the end term evaluation learnt from key informant interviews and documents reviewed that concept generation and its design were not participatory. One of the key informants noted that implementing partners were just brought on board where activities were already identified and there was no consultation which in way impeded the smooth implementation of the activities as the partners did not make choices of what and how best to execute activities imposed on them often given the limited project life and constraint of ignorance of UNDP processes and procedures. This approach to project concept and design brought about delays and even failure to put measures in place aligned to partner capacities for effective and efficient delivery on the target activities and ultimately the outputs.

2.1.2 Project implementation and Management

a) Implementation strategies The success of any project intervention highly depends on the how robust the implementation strategies are crafted to deliver on the project outputs in an effective and efficient manner. This end term evaluation reviewed the project document and ascertained that the key strategy was building capacities to enable key institutions play their roles on delivery of the project results. Specifically, the project documents states that the strategy will be as follows:

- Develop capacity of the key stakeholders in the conduct of elections anticipated to strengthen and build a sustainable election management process in the Gambia. Indeed the stakeholders IPC, GPU, NCCE, WANEP reported having benefited so much in terms of capacity inform of skills, knowledge and equipment that enabled them deliver on their mandates. Specifically The Gambia Press Union reported the capacity built enabled them have a pool of skilled journalists with requisite expertise on election reporting that was balanced and sensitive to fragile environment character of election cycles.

- Support IEC institutionalize a forum for regular consultation and sharing of information with political parties to reduce tensions, manage emerging conflicts, enhance mutual trust and foster greater public accountability and transparency through close collaboration with IPC. The project support to Independent Election Commission was able to establish the Interparty coalition which among others has played a big role in managing tensions and was indeed instrumental in the formation of the Coalition that delivered a big blow to Yaya Jammeh dictator ship as well as reduced tensions in subsequent elections cycles of the Parliament and local government.

- Under the guidance of the Project steering committee build capacities of other stakeholders for an inclusive and process oriented approach to ensure that other relevant institutions of governance such as NCCE, GPU, and CSO coalition can play their roles before, during and after elections. Evidence adduced during document review and Key Informant Interviews point to the fact that the support NCCE, GPU and CSO coalition played a big role in enhancing an inclusive and process oriented approach. The voter education role played by the NCCE in the election was able to open up civic consciousness among the population that laying a conducive environment for election monitoring and balanced and fair press reporting. Thus the evaluation is of the view that indeed this strategic approach was critical in bringing on board both state and non-state actors to act in concert to deliver on the elections that were free and fair as well as meeting the international standards.

- The project was supposed to reflect international standards offered by the convention on the elimination of discrimination against women(CEDAW), and the African Charter on children and women's rights(ACCWR) and work closely with women's rights organizations. In relation to this the project sought to work with existing UNDP activities on increasing women participation in decision making activities while seeking full women involvement of the Women's Bureau the IPAC and the relevant Civil society organizations. The evaluation noted that a lot has been done using this strategic approach to positively deliver to the requirements and standards of the above conventions. There is evidence that Gender Management Information system and Gender development Index innovations have been put in place to respond to the requirement of meeting the international standards as stipulated in the international conventions. There are also efforts by CSO Coalition and IPC ideas, Women's Bureau to include the quota system to enable increased women participation in decision making processes in the new constitution. This move indicates that the strategy is yielding fruits.

b) Partnerships and synergies

Partnerships-According to the project document, the evaluation learnt that UNDP undertook to support and collaborate with IEC in mobilization of the resources working with key traditional donors like European Commission, British and American Embassy and new emerging donors like Turkey and Qatar. Also room was open for other interested donors to contribute to the project financing. Evidence adduced during document review and Key Informant interviews show that the partnerships came live in support by providing the necessary operational framework and financial resources to deliver on the project outputs.

Synergies-Quite a number of synergies were noted with inter- institutional cooperation and coordination standing out to deliver on the election free and fair elections. For example the Gambia press union reported having built capacity using forming synergies among the community and commercial radio stations as well as journalist and non- journalists which enhanced electoral and civic education and election reporting before, during and after elections. GPU worked with network of community radios to identify participants political reporters or individuals directly related to those activities on the radio stations that yielded the right personnel to enhance electoral reporting and voter education9 . GPU is also reported to be part and parcel of the transitional justice system set up by government which in a way enabled massive sensitization on matters of reconciliation and pace building in the Gambia-post Yaya Jammeh era. Similarly, the CSO coalition hailed the cooperation with police and IEC and NCCE in hot spot mapping as a strategic initiative to respond to early warning and action during election time. Police was hailed by the CSO Coalition as very much involved in the effective running of the Election Situation Room as their personnel were part and parcel of the activities.




Tag: Relevance Gender Equality Women's Empowerment Anti-corruption Civic Engagement Election Human rights Partnership Programme Synergy Programme/Project Design Project and Programme management Country Government Capacity Building

2.

2.1.3 Derivation of project relevance

a) Project consistence with national/beneficiary needs and priorities

There are apparent pressing needs and priorities in the Gambia that the project can be said to be consistent with. The evaluation generated the following evidence of needs and priorities. They include these among others: previous voter and civic education have not impacted on increased youth and women participation. Secondly, there has been persistent under representation of youth and women at both constituent and executive committee levels of most political parties. This is because the Gambia is a patriarchal society characterized by gender inequality that remains pervasive. Yet according to population census of 2013, around 50.5% of the entire population is female. This has prompted the Government to focus attention on women's empowerment through a gender policy framework by enacting the 2010 Women's Act, which was amended in December 2015 to include the ban and criminalization of Female Genital Mutilation (FGM). Institutional arrangements for the implementation of the National Gender Policy include the Ministry of Women's Affairs (MOWA), the Women's Bureau (WB), and the National Women's Council (NWC), Various women's empowerment initiatives have been explored to impact on gender stereotypes as a key driver of discrimination against women and girls, which is the leading cause of poverty and social vulnerability. Third, the 2015 NAM report reiterated the need to strengthen the electoral process to make it more broad based and inclusive. Fourth, there is urgent need for continuous dialogue and interchange of ideas between the IEC on one hand and government and opposition political parties on the other to reduce tensions especially during time of elections and fifth, the emerging voter apathy as leading to low vote turn out especially 30% in local government elections. Sixth, there are notable persistent human rights violations that continue to raise concern and Government of the Gambia sliding over to ever low levels. Despite the increased voter education during the 2013 Local Government elections register a low turn-out at 30% indicating voter apathy. This could only be revamped by the project interventions that have been put in place. The Project is also relevant with national priorities-NDP is new 2018-2021 and Vision 2020. All in all, the evaluation is of the view that given the timing and institutional arrangements and processes for the execution of the project interventions, there is no doubt that it is properly aligned to national priories of promoting good governance through free and fair elections meeting international standards as well as promoting the women participation in the decision making processes.

b) Appropriateness of the implementation strategies The evaluation noted that implementation strategies targeted addressed the critical gaps to address challenges that impeded the delivery of free and fair elections meeting the international standards. Development of the capacity of key holders IEC, NCCE and CSO coalition and Interparty Coalition according to Key informant interviews generated adequate capacity and had trickledown effect on the delivery of the project outputs. For example situations of engagement of NCCE to undertake voter educating preceded the mobilization of monitors enhanced the ability of CSO Coalition and IEC have successful monitoring activities leading to free and fair election. In addition to soft-ware the equipment and networks provided during capacity building further enhanced interventions by the stakeholders that will even be useful beyond the project period. Furthermore, the evaluation that establish implementation strategies were open to innovative ways to enhance delivery on the outputs during interventions. For example, during a Key Informant Interview , News organizations reported having worked with interparty coalition and other actors to enhance voter education, directly worked with parties towards diffusing political tensions. It was also reported that the built capacity of journalist did not only put emphasis on reporting but also went further to widen the participants scope by including civic education issues which the journalists were not conversant with before the project intervention.

c) Consistence with overall UNDP country level outcome targets As observed in the documents reviewed and Key informants observed, the project is highly consistent with the UNDP country level outcome targets namely UNDF and CPD . The outcomes include UNDAF outcome 1.2-institutional reform implemented to ensure rule of law and guarantee the protection of human rights of all including access to justice, gender equality, access to basic services and democratic participation to decision making processes and UNDP strategic outcome 2- on citizen expectation for voice, development, the rule of law and accountability are met by stronger systems of democratic governance




Tag: Relevance Gender Equality Gender Mainstreaming Women's Empowerment Civic Engagement Election Communication Partnership Results-Based Management Capacity Building Technology

3.

2.2 Project effectiveness

The degree to which the project's outcome and output targets have been achieved coupled with the analysis of facilitators and inhibitors formed the central focus of the effectiveness analysis as required in the ToR. Furthermore, the results particularly at output level were analyzed in the light of gender and human right based approaches to ascertain the extent to which the project design and implementation integrated these important programming principles.

2.2.1 Output level achievements

The project set out to deliver four major outputs namely; i) Capacity of IEC strengthened for strategic planning, policy and operational work to promote credible elections; ii) Women's electoral and political participation promoted; iii) Capacity of the National Council for Civic Education (NCCE), security forces & CSOs enhanced for increased civic and voter education and elections; and iv) Capacity of the media to foster deepening of democracy supported. Project performance at output level was ranked as successful by all the stakeholders consulted during interviews.

There was indeed general consensus among these stakeholders that the project well delivered on its set outputs and has thus generated potential for outcome achievement although some outcome levels indicators have not shown changes in their baseline values as one stakeholder explained during interview "……this project has significantly helped us as IPC and even the Gambians at large in a number of ways but significantly, through creation of a platform for political dialogue among several stakeholders. I believe that is the frame established by this project remains active, Gambia's democratic dispensation will continue to improve…." The positive expressions of the stakeholders on the contribution of the project notwithstanding, the evaluation through both stakeholder interviews and review of documents noted some gaps both at the design and implementation level which present an opportunity for learning as presented under each of the outputs hereunder;

Output 1: Capacity of IEC strengthened for strategic planning, policy and operational work to promote credible elections

The need to strengthen the capacity of the IEC to effectively manage the electoral processes in the Gambia was recommended by the NAM. Although the IEC had vast experience in organizing and managing elections that were internationally considered free and fair, a number of capacity gaps were still apparent prior to the project hence requiring support. They included inter alia; limited financial resources for organizing and managing the 2016 presidential and national assembly elections, limited staff skills in electoral management, growing tension between the IEC, government and political parties. As a result, a very high voter apathy and low public image of the IEC were identified to potentially compromise the quality of the electoral processes and the resultant election results. Thus, the UNDP support was targeted at both technical and operational capacity of the IEC for enhanced stakeholder coordination and effective electoral management processes. This was intended to; i) enhance public image of the IEC; ii) increase capacity of IEC staff on voter register management, enhance records and data management system; iii) improve stakeholders trust and collaboration; iv) heighten civic consciousness and engagement with the electoral process. Technically, trainings for the IEC staff were conducted at various levels to ensure better skills in election management. A total of 149 ToTs who included Assistant Returning Officers, Political Party agents and police commissioners were trained in order to cascade trainings further down to their respective units. Through this arrangement, a total of 5700 polling officials were trained in addition to other officials that oversaw the electoral processes in different capacities. The trainings offered to the electoral staff was equipped them with vital skills in election management which according to several stakeholders consulted during this evaluation contributed to the successful elections that were held as one stakeholder narrated during interview; "…….we are very appreciative of UNDP for the training support that was provided. The trainings were very relevant and adequately addressed the steps and procedures in the entire voting process…..much as we cannot say that the election period was without issues, but with the trainings, I don't think the situation would have been the way it turned out to…." A staff of IEC during interview. UNDP made spectacular contribution in the above achievements not only through provision of financial resources but also the technical expertise in the organization and delivery of the trainings as one IEC staff explained during interview "…..UNDP was not only a funder but also a close partner. …….it did not facilitate us to walk but also walked with us… Its staff we often physically presented in the trainings ready and willing to provide any required assistance…." IEC staff during interview.

The interventions under this output were intended to contribute to: i) Enhanced public image of the IEC; ii) Increased capacity of IEC staff on voter register management, iii) enhanced records and data management system; iv) improved stakeholder trust and collaboration; v) high lightened civic consciousness and engagement with the electoral processes.




Tag: Effectiveness Civic Engagement Election Public administration reform Partnership Capacity Building Education Operational Services Technical Support

4.

2.2 Project effectiveness (continuation)

Output 2: Women's electoral and political participation promoted

Women involvement in decision making and public domain is a key step to their empowerment. Prior to the electoral support project, the participation of women in the political leadership of the Gambia was limited. At the project inception stage, out of 48 MPs, only 4 (8.3%) were females and out of 115 councilors, only 14 (12.1%) were females. Against this backdrop, the need for promoting gender equality in the electoral processes was strongly felt. In response, the project design specific interventions to promote women and youth participation in the electoral process and political leadership. Specifically, the prioritized interventions for promoting women's electoral and political participation included; i) identifying barriers to women's participation in politics; ii) supporting the enactment and adoption of gender sensitive electoral legal and regulatory framework; iii) gender mainstreaming in the internal selection processes of political party leadership; and iv) capacity strengthening of women in leadership.

With the project support, barriers to women and youth participation in political leadership were identified and documented used to design messages to address the status quo25. Besides, six seminars were conducted in all regions for women and youths on the importance of their participation in politics and election. The trainings are reportedly to have reached about 300 women and youths from political parties, youth groups and CSOs. The evaluation noted that there is increasing awareness for gender mainstreaming as there observable attempt to provide gender disaggregated data in project reporting. However, what is not explicitly brought out is whether there were deliberate efforts to bring women on board in all the activities in which their participation is mentioned. Whereas project targeted activities concerning women and youth empowerment were largely implemented successfully save for the enactment and adoption of gender sensitive electoral legal and regulatory reforms, much is still desired if the status of women in political leadership in Gambia is to improve. Although women represent 52% of the population and 56% of registered voters only 15% of candidates were women26. However, the great improvement realized in the youths representation in national assembly where more than 95% are reportedly the youths, conveys hope that with continuous engagements to address the identified obstacles, women participation political leadership will progressively improve overtime.

Much as the stakeholders that participated in the evaluation acknowledged the persistent cultural barriers to effective women participation in political leadership, they were appreciative of the project stating that the supported gender initiatives would progressively yield impact as one stakeholder was quoted thus; "……the project investments in promoting gender may seem to have no immediate effect but even for the population to listen to gender messages is a key step. Gender equality is largely challenged by social norms here. Any step that is made towards breaking this barrier is significant whether it yields effects immediately or not. Gambia has had a number of legal and regulatory instruments for promoting gender equity for long, what has been lack is the general awaking for devoted implementation which I think the project has fairly achieved….." A member of the women bureau. The evaluation further noted that the enactment of gender sensitive electoral legal and regulatory frameworks was not undertaken largely due to the short time within which the project was to be delivered. However, the gender equality awakening that was created by the project is a building block for the realization of gender sensitive electoral processes.

Project performance in the light of other targets such as: i) collection, analysis and wide dissemination of sex desegregated data on women participation and representation; ii) the pool of women aspirants for elective offices; and iii) enhanced capacity of women holding elective public office was promising but more still desired.

For example, whereas sex desegregated data on women participation and representation have been collected and analyzed, evidence on its wide dissemination could not be verified by this evaluation. Nevertheless, the noted commitment to disseminating evidence-based gender messages provides a platform for continuous sharing of gender desegregated data. Furthermore, much as the project support women capacity building initiatives, they were mostly focus on accelerating women's participation in the electoral processes. There is therefore still a capacity strengthening vacuum for the women that are holding elective offices to ensure their enhanced effectiveness. It is therefore apparent that the project played a catalytic role that has prepared the democratic field for more investment and engagements. As such, much of the project success has been more vivid at process level which is still fundamental for accelerating the achievement of desired results even beyond the project period.




Tag: Effectiveness Gender Equality Gender Mainstreaming Women's Empowerment Civic Engagement Election Communication Knowledge management Security Capacity Building Data and Statistics

5.

2.2 Project effectiveness (continuation)

2.2.2 Outcome analysis

The project was designed to contribute towards the achievement of UNDAF outcome 1.2 "Institutional reforms implemented to ensure rule of law and guarantee the protection of human rights for all including access to justice, gender equality, access to basic services and democratic participation in democratic decision-making processes" and the UNDP CPD 2016/21 Outcome 2 on citizens expectation for voice, development, rule of law and accountability are met by stronger systems of democratic governance.

Thus, the outcome indicators were: i) improved governance index from 51.6% (Mo Ibrahim index 2014) and 3.1 (CPIA, 2015) to 55% and 3.2 as measured by Mo Ibrahim index and CPIA respectively; ii) Increase in Voter tournout; and iii) increase in the % of women serving in local councils and national assembly. Improvement in governance index as measured by Mo-Ibrahim index has improved from 51.6% in 2014 (baseline) to 54.9% in 2018. Although the performance still falls short of the project target of 55%, it evident good progress has been made towards entrenching democratic governance in Gambia. Stakeholders that participated in the evaluation revealed that the transitional government is inclined to instituting reforms for cherishing democratic governance. This makes the project interventions very significant as they were aligned with the development priorities of the current government. It is possible for the governance based project indicator to be achieved by the end of 2021 which is the set date for the indicator achievement.

Through the project interventions, voter turnout was envisaged to increase from 70% to 85% but has not been achieved. Voter turnout for presidential and national assembly elections was 59.3 and 42.8%respectively. Despite the project under performance on the outcome level indicators, project performance at output level was impressive. Given the well sound theory of change that underpinned project interventions, achievement of outcome indicators is possible with time the need for sustained engagements notwithstanding. Similarly, the project outcome indicator in respect women involvement in local council and national assembly has not been achieved although a seemingly good framework for promoting women participation in political leadership has been established. Following the capacity strengthening support provided to the Women Bureau, it continues to pray a pivotal role in pushing the agenda of gender equity in the country. It is however noteworthy that the project control is often on the outputs, the pass way to outcomes is often influenced by many factors but particularly the validity of the assumptions in the theory of change. The evaluation found that the gender equality related interventions were mostly informed by the analysis of gender inequalities. This relies hope that foundation laid by the project will continuous support women empowerment for both voice and participation in political leadership. It is however important to note that whereas the delivered outputs are potentially able to support the achievement of desired outcomes in respect to the set indicators, sustained engagement is still necessary given the democratic growth stage of Gambia.




Tag: Effectiveness Gender Equality Women's Empowerment Election Human rights Public administration reform Rule of law Communication Implementation Modality Operational Efficiency Partnership Results-Based Management Strategic Positioning Theory of Change

6.

2.3 Project efficiency

The timely availability and economical use of project resources in tandem with the approved work plans and budgets were the key yardsticks for assessing project efficiency. The evaluation noted that deliberate efforts were undertaken by project stakeholders to ensure enhanced project efficiency in accordance to the project financial management framework described in the project document. This is explicitly indicated by the cost minimizations strategies adopted and the overall project financial management and accountability system that underpinned implementation as further explained hereunder;

2.3.1 Project's financial management and accountability system

The project financial management and accountability arrangements are well articulated in the project document (pg 8) and this formed the overall financial management principles and practices that guided the project. Interviews with project stakeholders revealed that all the parties in the financial management and accountability system satisfactorily played their roles; a factor that made the system more prudent. However, cases of delayed fund releases were reported by stakeholders although the evaluation was not able to independently verify these claims and the effects due to inadequate documentation. Much as the UNDP staff also acknowledged the delays, according to them (staff) such delays were caused by delayed submission of all the requirements in line with UNDP financial management procedures. Nevertheless, the evaluation established that the project had successfully built a robust quality assurance mechanism based on periodic stakeholder project reviews that were able to provide implementation guidance where necessary as reflected in the numerous meeting minutes. Project expenditure was well rhymed with the budget which caused positive variances between the budget and expenditure as seen in figure 2.1 below. The evaluation noted that resource absorption for the EC implemented activities stood at 67.4% with activity implementation taking 93.5% while remuneration took 6.5%. This implies that the project was well mainstreamed in the existing structures; a factor that helped to contain project cost. In addition, the project overall implementation framework embedded cost containment strategies as further explained hereunder;




Tag: Efficiency Implementation Modality Oversight Partnership Procurement Programme Synergy Results-Based Management

7.

2.4 Project sustainability

The degree to which the project design integrated and adhered to the key sustainability pillars (local participation, ownership, contribution and capacity strengthening) has in this evaluation used as a yardstick to assess the likelihood of sustainability. Whereas it is evident that the entire design and implementation of the project greatly embedded these sustainability pillars, the presence of a clear exit strategy, its strengths, weaknesses and gaps in project sustainability coupled with the available opportunities and threats to effective sustainability formed the key areas of assessment as presented hereunder;

2.4.1 Availability and structure of the sustainability plan

The end term evaluation has reviewed the project document to ascertain whether there was any sustainability plans put in place during the project design. It was noted that there was no sustainability plan put in place for the project interventions. However, during course the Key Informant Interviews, the evaluation was able to emerging elements of sustainability and went to assess the strength and weakness as well as opportunities and challenges. Institutional arrangements and requisite mandates appear to be the structures for the sustainability of the project results. For example, the NCCE programing and mandate is working on promotion of civic education has a strategic plan of 2016 with some of the key areas on voter education and civic education. The new innovation to decentralize the operations could be one way of enhancing sustainability in the long run. The CSO coalition, GPU have also well laid down infrastructure in form of monitors and journalist reporters spread across the country and ready with necessary equipment to do their work. The UNDP and UN system and development partners have plans to raising resources to promote governance interventions as enshrined in CPD and UNDAF in the long term and national development plan and Vision 2020 all form a formidable structure upon which sustainability can be inferred. Other notable sustainability measures were:

- The level of capacity building and trainings that were carried out during elections managed to create a critical mass and pool of Gambians countrywide which include amongst others Training of Trainers, domestic elections observers and polling assistants, election conflict monitors, data entry clerks, early warning members and election related trained journalists across all the key stakeholders.

- The CSO Coalition membership has also brought on board new members which also gives it sustainable pool and capacity to monitor future elections.

- The project also supported IEC, GPU and WANEG with equipment which also boosts their institutional and organizational capacities in managing electoral processes in future.

- The revival of the Inter-Party Committee is in itself a robust measure and platform/forum that will promote sustainable public confidence and unity in diversity across all political shades.

- The Election Situation Room has also been marked as best practice which will be replicated in all future elections.

- The current electoral reform processes and outcomes which were partly informed by the previous series of elections are also set to provide a sustainable avenue in ensuring free and fair elections.

- Re-hosting and upgrading of the IEC website is useful tool IEC and electorate.




Tag: Challenges Sustainability Gender Equality Civic Engagement e-Governance Election Capacity Building Education Technology
Recommendations
1

3.4 Recommendations

Strategic

Capacity Building and Trainings: For all key Government and Non-Government Organizations that are involved in electoral processes and management, there is need to continuously build on their capacities at the national, regional and grass-root levels. Specific ones include IEC, NGO Coalition, GPU, IPC, Women's Bureau, Local Governments in their various election delivery mandates, roles and responsibilities

2

Strategic

Strengthening the capacity of IEC: The IEC should consider undertaking an expert-led self- reflection and lessons learnt process in order to deal with the new and emerging political dispensation in effective and efficient electoral process management. This is due to the fact that there is need for future deeper and broader analysis of opportunities and constraints of supporting electoral processes in The Gambia. Upon completion of this exercise there is need to enhance and support IEC in its identified specific targeted areas

3

Strategic

The government with the help from the Development Partners both technically and financially should in addition to its current MoU signed support the institutionalization of the Inter-Party Coalition(IPC) as it's a strong face epitome of national reconciliation, confidence building, unity and peace promotion. In the same breathe there should be establishment of a functional Inter-Party Women's Network

4

Strategic

The GoG through the NCCE and other stakeholders with the support of Development Partners should develop a comprehensive Civic and Voter Education Policy and strategic framework

5

With the new initiatives of CRC, Electoral Reforms process as well as the TRRP, there is need for the GoG in partnership with Development Partners to put in place a national coordination forum and mechanism so that all the above important processes are linked and interfaced as well as popularized and publicized in a much more coordinated manner since they have broader impact on the short, medium and longer term democracy, peace and stability of The Gambia

6

Strategic

The Marble Voting System was hailed and should be retained with some modifications and adjustments to accommodate its current shortfalls. This is because the system has the advantages of low cost and simplicity, both for understanding how to vote and for counting the results, though voter secrecy is compromised. The method is reported to have an extremely low error rate for miscast ballots as compared to the conventional ballot paper system. The system also serves and accommodates well the majority voters who are semi or illiterate

7

Strategic

National Biometric Registration of Citizens: The Gambia government with support of development partners should plan and start a National Biometric Citizens registration which will help a lot in elections as well as in other service delivery programs and interventions to the Gambians. This will also help the Gambians in Diaspora to participate in politics and development of their country

8

Strategic

Strengthening Monitoring and Evaluation System should be considered seriously not only at the level of individual government agencies/institutions such as IEC or project level but also the government should start looking into future development of a National M&E System across board

9

Design

In future, UNDP should adopt participatory approach in designing a project so that implementing partners are well prepared to take on activities where they feel comfortable to efficiently and effectively contribute to outputs/outcomes

10

Design

IEC must in future gazette polling stations with special considerations to people with disabilities in order to enable them to exercise their constitutional right and franchise in a dignified and convenient manner

11

Design

The model of future electoral support to the Gambia should explore more of an enhanced partnership model for broader strategic electoral support and management

12

Implementation

NCCE should be adequately and directly funded by the Gambia Government: There should be adequate funding from government to ensure continuous National civic education programming and a policy put in place to support such programming. This is to avoid a mentality by the general public and the politicians yet politicians have willingness to support NCCE. NCCE only visible during elections but hibernate after elections. NCCE is struggling to be more visible

13

Implementation

Boost journalist comprehension of civic education: There is need to boost the Journalists comprehension of civic education which is relatively low. Thus there is need to build capacity of all media practitioners which could go a long way in complimenting efforts of the NCCE

14

Implementation

NCCE should decentralize in order to effectively deliver on its mandate: There is need to decentralize NCCE to widen its capacity and depth of promoting civic education. The engagement by NCCE with regional governors should be continued until decentralization of NCCE is adopted and implemented

15

Implementation

There should be UNDP continuous support to NCCE: UNDP should support NCCE beyond the election period to make sure they utilize opportunities of visibility beyond election period. For example the bill boards space with election messages can be replaced with other messages on civic roles and duties of the citizens

16

Implementation

IEC should work hand in hand with GPU to put in place a robust media monitoring strategy: There is need for media monitoring strategies of 3-4 years before elections so that regular press releases are done on election issues before, during and after elections. If reports are issued on weekly basis, politicians would know that what they are doing is being monitored and therefore would be careful at making hate speeches or inflammatory statements. If journalist is also aware that what they are doing is being monitored they would also be careful on what to report in the media

17

Implementation

UNDP should release funds in time to enable timely implementation of activities: Funds released in time to avoid delay of implementation of the activities like the other UNDP projects do. A lot of delays where banks do not exist and also risky to carry cash for long distance upcountry

18

Implementation

UN and Development Partners should offer continuous support to CSO and other actors engaged in promotion of free and fair elections agenda: There is need for the international community including the UN to continue supporting CSOs and other actors to continue with civic education which will have a trickledown effect in promoting human rights, good governance and stability

19

Implementation

Refresher training on UNDP processes and procedures: There should be some refresher training for implementing partners by UNDP on procedures and processes . This could reduce on the back and forth movement of papers from the partners and UNDP which often delays release of funds i.e vendors who were registered in house training on the UNDP processors and procedures

20

Implementation

Targeted legal reforms to enhance women participation in decision making: The Ministry of Justice should expedite Legal reforms that will enable enhancement of women inclusion in decision making positions particularly adopted the quota system of 30% women representation the way it is in Uganda

21

Implementation

Targeted women Capacity building: If you want women in local governments and Parliament then efforts have to be put in civic education. The Low level of education is one of the barriers. For the elected women, we need to build their capacity and confidence so that they serve as role models. They don't go sleeping in parliament and active in debates so they when they go back to their constituency social media is not awash with pictures of them sleeping in parliament. Capacity building should be a continuous thing for them

22

Implementation

Youth and Targeted Mentorship to girls in high school: Like for the case of women, there is need for strategic and deliberate interventions promoting youth participation in politics and elections in order to have an equitable representation at all levels. In other countries, they have leadership mentoring process done in form of camps. Am happy that girls gender programs are coming up and good areas for membership girls who go through that are more aggressive and assertive. In countries like Cameroon, they have summer camps and girls from each region are identified in the school system and taken through summer camp in which issues of gender ideas , empowerment are imparted to them and by the time they reach university they are ready to take leadership positions and power. The selection could focus on high school girls who are better positioned.

23

Implementation

Media House should institute a code of conduct: There is need for code of conduct specifically designed for political reporting by journalists so that if any journalist derails, they could be brought in line.

24

Implementation

Sustainability: There should be an elaborate exist strategy to ensure the project results are well anchored in future programming not by default to ensure sustainability. As of now this project as per design lacks a clear sustainability plan. In general the consultant also conquers with CSO coalition statements on.