ICPR- Outcome evaluation: Combined programme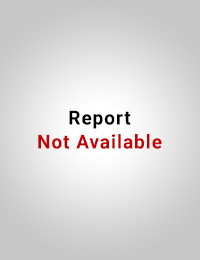 Evaluation Plan:

Evaluation Type:

Outcome

Planned End Date:

11/2020

Status:

Planned

Management Response:

No

Evaluation Budget(US $):

5,000
| Document | Type | Language | Size | Status | Downloads |
| --- | --- | --- | --- | --- | --- |
Title
ICPR- Outcome evaluation: Combined programme
Atlas Project Number:

00085915

Evaluation Plan:
2017-2021, Mongolia
Evaluation Type:
Outcome
Status:
Planned
Planned End Date:

11/2020

Management Response:
No

UNDP Signature Solution

:

1. Poverty
2. Sustainable

Corporate Outcome and Output (UNDP Strategic Plan 2018-2021)

1. Output 1.1.1 Capacities developed across the whole of government to integrate the 2030 Agenda, the Paris Agreement and other international agreements in development plans and budgets, and to analyse progress towards the SDGs, using innovative and data-driven solutions

SDG Goal

Goal 1. End poverty in all its forms everywhere
Goal 13. Take urgent action to combat climate change and its impacts
Goal 15. Protect, restore and promote sustainable use of terrestrial ecosystems, sustainably manage forests, combat desertification, and halt and reverse land degradation and halt biodiversity loss
Goal 16. Promote peaceful and inclusive societies for sustainable development, provide access to justice for all and build effective, accountable and inclusive institutions at all levels
Goal 17. Strengthen the means of implementation and revitalize the Global Partnership for Sustainable Development
Goal 8. Promote sustained, inclusive and sustainable economic growth, full and productive employment and decent work for all

SDG Target

1.1 By 2030, eradicate extreme poverty for all people everywhere, currently measured as people living on less than $1.25 a day
1.2 By 2030, reduce at least by half the proportion of men, women and children of all ages living in poverty in all its dimensions according to national definitions
13.2 Integrate climate change measures into national policies, strategies and planning
15.3 By 2030, combat desertification, restore degraded land and soil, including land affected by desertification, drought and floods, and strive to achieve a land degradation-neutral world
16.7 Ensure responsive, inclusive, participatory and representative decision-making at all levels
17.17 Encourage and promote effective public, public-private and civil society partnerships, building on the experience and resourcing strategies of partnerships
8.4 Improve progressively, through 2030, global resource efficiency in consumption and production and endeavour to decouple economic growth from environmental degradation, in accordance with the 10-Year Framework of Programmes on Sustainable Consumption and Production, with developed countries taking the lead
8.6 By 2020, substantially reduce the proportion of youth not in employment, education or training

Evaluation Budget(US $):

5,000

Source of Funding:
Country Programme M&E budget
Evaluation Expenditure(US $):

5,000

Joint Programme:
No
Joint Evaluation:

No

GEF Evaluation:

No

Key Stakeholders:
Countries:

MONGOLIA

Comments:

Due to the COVID 19 pandemic situation, the plan is moved. In consultation with IEO, it is now planned to be conducted later 2020.