Project evaluation on decentralization and local governance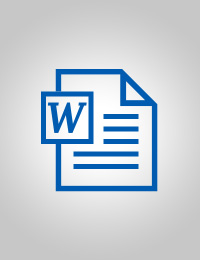 Evaluation Plan:

Evaluation Type:

Final Project

Planned End Date:

04/2019

Completion Date:

04/2019

Status:

Completed

Management Response:

Yes

Evaluation Budget(US $):

30,000
Title
Project evaluation on decentralization and local governance
Atlas Project Number:

00096426

Evaluation Plan:
2017-2022, Mongolia
Evaluation Type:
Final Project
Status:
Completed
Completion Date:
04/2019
Planned End Date:

04/2019

Management Response:
Yes

Focus Area

:
Corporate Outcome and Output (UNDP Strategic Plan 2018-2021)

1. Output 1.2.1 Capacities at national and sub-national levels strengthened to promote inclusive local economic development and deliver basic services including HIV and related services

SDG Goal

Goal 16. Promote peaceful and inclusive societies for sustainable development, provide access to justice for all and build effective, accountable and inclusive institutions at all levels
Goal 5. Achieve gender equality and empower all women and girls

SDG Target

16.6 Develop effective, accountable and transparent institutions at all levels
16.7 Ensure responsive, inclusive, participatory and representative decision-making at all levels
5.5 Ensure women's full and effective participation and equal opportunities for leadership at all levels of decision-making in political, economic and public life

Evaluation Budget(US $):

30,000

Source of Funding:
project budget
Evaluation Expenditure(US $):

25,000

Joint Programme:
No
Joint Evaluation:

No

Evaluation Team members:

| Name | Title | Nationality |
| --- | --- | --- |
| Cherian Joseph | Dr. | |

GEF Evaluation:

No

Key Stakeholders:
Countries:

MONGOLIA
Lessons
Findings
1.

5. Project findings

The following section provides a brief description of the key results under each of the outputs of the project. The key progress results are highlighted as these underpin the capacity development of local self-governing bodies, address the interrelated levels of their legal and institutional environment, and the organisational capacity development of hurals including individual capacity development of locally elected representatives. The key results reveal the multi-faceted spectrum of work and the range of stakeholders engaged with. It is against that background that perceived challenges are then articulated for each output.

5.1 Output 1. Improved legal framework for local governance

Interventions under this output will be centred around the LATUG revisions mainly. The project will provide the necessary technical support to the Standing Committee on State Structure and SubStanding Committee in developing a conceptual framework for the reform of local government system in Mongolia, reform options based on comparative analysis, consensus building on the conceptual framework through different means such as regional and national forums and online discussions

5.1:1 Progress results LATUG revision

1. The project has over the last two years made steady and valuable progress to this output. Numerous rounds of discussions were organised in 2017 with relevant experts. These discussions covered various aspects of local governance; the scope of LATUG and relations it regulates. Dialogue was arranged to "identify implementation challenges, and reflect suggestions for revised conceptual framework of the Law; these consultations were held at different levels of administrative units, including bagh, soum and aimag, with participation of representatives of both local governments and local self-governing bodies." The contribution of these discussions was acknowledged by the Chairman of the Standing Committee on State Structure.2. A study supported by a team of local governance experts was commissioned in late 2017 for analysing the implementation of LATUG (Law on Administrative and Territorial Units and their Governance) and developing guiding principles for local governance legal revisions. The study is completed. The guiding principles developed in the study were presented to the Parliamentary Working Group on Decentralization earlier this year in June as well as to the Parliamentary Working Group for Constitutional revision consultations. This is a critical achievement. 3. Following from this and as part of the planned activities a Legal Firm was hired to "(i) draft amendments of LATUG, (ii) prepare concept papers and draft amendments of related laws/ regulations, etc." 4. Currently, the Law firm has prepared the concept note for submission to the Parliamentary Sub Committee on decentralization. 5. To further support this process, in March 2018, two separate parliamentary delegations comprising Members of Parliament and technical staffers serving in the Working Group for Constitutional revision consultations regarding State Structure travelled to Finland and Japan respectively, for a one week study visit. "The visits aimed to strengthen key decision makers' knowledge of relevant features of foreign local governance systems in the view of the upcoming constitutional and policy reforms in Mongolia."




Tag: Challenges Effectiveness Local Governance Parliament Rule of law Knowledge management Policies & Procedures Risk Management Promotion of dialogue Institutional Strengthening Technical Support

2.

5.2. Output 2. Citizens' Representative Hurals have improved organizational capacity

Interventions under this strategy will aim at improving the internal structures, policies and procedures, thus the effectiveness of hurals as an institution

5.2:1 Progress results Output 2 addresses critical aspects of the functioning of hurals to strengthen them as representative bodies. The key progress is summed up below.

Strengthening hural capacities 1. An achievement that has contributed significantly to strengthening hural capacities in the last two years is the completion of a model meeting procedure for hurals. It was developed in 2017 through multiple consultations held with a sample of soum, aimag, the capital city and Chingeltei district hurals, etc. A further survey was conducted in 120 soums, hurals of 13 aimags. Consequently, a total of 15 hural meeting procedures were reviewed, and a list of laws and Parliamentary resolutions being used in hural operations was prepared. The model meeting procedure was presented to hural secretaries earlier this year. 2. In 2018 one of the six working groups formed from aimag and district CRH secretaries as task forces to cooperate on different project related responsibilities, customised through online consultations the standard meeting procedures and devised a plan to advocate the standard procedure for adoption by some aimag and soum hurals. Some soums committed to adopting the same. 3. Subsequently in response to a letter sent in November 2018 to all aimag hurals, along with the improved procedure, requesting them to examine the possibility to have the procedure approved for both the aimag hurals and their soums, one aimag (Arkhangai) has adopted the procedure. 4 The project formed six working groups of aimag and districts hural secretaries as task forces in early 2018 to take on responsibilities for: - Mainstreaming of standard meeting procedures - Support to hurals for updating www.khural.mn and finding solutions for funding for maintenance costs - Establishment of training plans of soum hurals and funding for cost sharing - Support to the development of a Performance Management Framework - Support to application of Law on General Administrative Procedure ? Public awareness raising about hural functions 5. A handbook for hurals to apply the Law on General Administrative Procedure (LGAP) was developed to assist hurals to fulfil their duties as stipulated in the LGAP. To prepare the handbook, a list of hural administrative acts registered with MOJHA was analysed, and consultations held across all levels of the local government structure. Court decisions related to hurals, Citizens' General Meeting decisions were also analysed. Legal professionals from wider society, lecturers of administrative law, and lawyers in general were also invited to participate in consultations. The LGAP handbook also has been presented to hural secretaries.




Tag: Effectiveness Civic Engagement Local Governance Parliament Rule of law Policies & Procedures Capacity Building Institutional Strengthening Regional Institutions

3.

5.2:1 Progress results (continuation)

Information dissemination At more than one venue (where we went) one was struck by the display of documents, photographs, graphs, etc, either in the corridors or in the meeting halls, of information related to the concerned soum, aimag, district, etc. At Khan-Uul district hural we were shown handouts prepared on some laws by the hural. The willingness to disseminate information, through such display practices promotes greater transparency and accountability in a small but significant way.

Small grant supported projects A key input in Output 2 has been the small grant support. The small grants are awarded to Hurals and NGOs to work on specific activities that contribute to development of institutional capacity in participation-based policy-making and monitoring of local services and improved decision-making and oversight capacity. In both 2017 and 2018 small grants have been awarded (see Annex 7 for details of Small grant awards). In 2017 the grant program resulted in the preparation of 16 procedural guidelines and four programs being developed by the Hurals. An end of grant workshop in 2017 resulted in a horizontal learning process between 2017 and former grantees. The interaction reinforced connections of hurals with non-profit organizations for capacity building purpose, and improved quality of several small grant proposals in 2018 (see Annex 5 for details on small grants).




Tag: Effectiveness Efficiency Local Governance Communication Human and Financial resources Knowledge management Policies & Procedures Micro-credit Institutional Strengthening South-South Cooperation

4.

5.2:2 Challenges

1. In 2018 the small grants programme has seen a drop in the number of hural grantees working on the grant projects they took up. NGOs have on the other hand have been able keep the momentum. Discussions brought out that hurals have had difficulties pursuing these projects as there are no staff with them to conduct, organize and write up findings. This is a valuable intervention and requires to be strengthened. (Only the Chair and Secretary of hurals are employed staff of soum hural.)




Tag: Challenges Effectiveness Civic Engagement Local Governance Parliament Micro-credit

5.

5.3 Output 3. National training programme for local elected representatives is institutionalized

An elected representative is a position of responsibility. This is a challenging role with limited resources available to reach out their electorate and they have other duties besides being a representative. In order to be a competent elected representative and for carrying out such responsibilities, they need experience and skills. Elected representatives need to understand how local government works, how it relates to central authorities, local government's legal rights and obligations and the opportunities and obstacles.




Tag: Effectiveness Gender Equality Gender Mainstreaming Women's Empowerment Local Governance Knowledge management Policies & Procedures Institutional Strengthening Regional Institutions

6.

5.3 Output 3. National training programme for local elected representatives is institutionalized - 5.3.1 (continuation)

Training materials The project developed a training programme and handbook for Chairs of bagh General meetings for the first time in the local government history of Mongolia. It covered 1,870 grassroots / community level officials. This included 97% of the 525 women who were elected as Chairs of bagh General Meeting. The training handbook for baghs contained a compilation of relevant legal provisions, templates commonly used for baghs, and other reference materials, such as pasture use agreement template. Neither such training nor training handbook for Chairs of bagh General Meetings had been provided before. 20 11. Other materials prepared for training support include: leadership training handbook for trainers and participants, women leadership training handbook.




Tag: Effectiveness Efficiency Civic Engagement Local Governance Communication Knowledge management Policies & Procedures Awareness raising Institutional Strengthening Regional Institutions

7.

5.4 Output

4. Improved capacity of the Parliament Secretariat to support representative bodies

The Parliament Secretariat (PS) has been assigned with important new roles in the legislative process by the Law on Legislation. Project will provide capacity development support to the staff of the Parliament Secretariat for them to effectively undertake newly assigned roles by the Law on Legislation. This requires the Parliament Secretariat to develop new technical skills among its staff to review impacts and cost-benefit analysis by law initiators, and also conduct monitoring of the implementation of laws. Output 4 is central to enhancing technical capacities of the Parliament Secretariat in what is mentioned above and for anchoring future law-making pertaining to decentralization and local government.




Tag: Effectiveness Civic Engagement Human rights Local Governance Parliament Rule of law Donor relations Oversight Institutional Strengthening National Institutions

8.

5.4 Output

4. Improved capacity of the Parliament Secretariat to support representative bodies

Improved procedures for public consultations 3. Project supported the first evaluation by the Parliament Secretariat in 2017 on Monitoring of the Law on Combating Alcoholism. 4. Under the requirements of Mongolian Law with reference to public consultation on draft laws through public hearing, two public consultations were held. An online conference was held in July 2017, including MPs, senior officials of aimag and the Capital government departments and local self-governing bodies on proposed amendments to the Constitution. 5. A public hearing was organized by the Standing Committee on Petitions in December 2017 on monitoring the implementation status of the Resolution No.5 of 2016 on the enforcement of legal acts regarding rehabilitation of the degraded land due to mining activities and the compensation of damages.




Tag: Challenges Effectiveness Efficiency Civic Engagement Local Governance Parliament Oversight Policies & Procedures Promotion of dialogue Institutional Strengthening National Institutions

9.

6. Critical cross cutting themes

Underneath all the above outputs is the driving thought that "the indirect and ultimate target group of the project is the population in the constituencies of the local Hurals *…+ By focusing some of the project activities specifically on improving the interaction between local Hural representatives and people of marginalised or "voiceless" groups, like youth, women and urban and rural poor, the Project aims to make them more visible for local Hural representatives and to create an accountability link between the local Hural representatives and these marginalized groups in order to move their interests higher on the agenda of the local Hurals." Another cross cutting theme is of "external communication established to convey the project progress and (intended) results to the public" (from Consultant ToR). Both these themes came up repeatedly in the discussions of the MTR team and were discussed with the PIU. They are reviewed below.




Tag: Challenges Gender Equality Gender Mainstreaming Gender Parity Women's Empowerment Local Governance Poverty Reduction Capacity Building Vulnerable Women and gilrs Youth

10.

6. Critical cross cutting themes (continuation)

6.2 Project communication

6.2:1 Progress results

1. The project serves project stakeholders well. The website, documents in Mongolian from handbooks, manuals to training materials, designs, etc., are considerable and well brought out. The focus so far has been on basic documentation and internal communication.

6.2:2 Challenges

1. The project has not produced analytical reports. Challenges must be highlighted. This would contribute to reflection on shortcomings, the possible solutions, the future needs and the strategic choices to be made for strengthening representative bodies. This is required both for the board and key actors. 2. There is much that the project can share. There are projects in the region which would benefit immensely from the experience of the project, the best practices, change stories and project impact. The project must move to another level of communication both with stakeholders and in disseminating within Mongolia and outside




Tag: Challenges Civic Engagement Local Governance Communication Knowledge management Monitoring and Evaluation Results-Based Management Institutional Strengthening Regional Institutions Vulnerable
Recommendations
1

8. Recommendations

The recommendations below address all four outputs and the cross cutting themes. They have been grouped to provide clarity with regard to the focus of the recommendation.

8.1 Citizen engagement

1. Public awareness raising is included in the multi year work plans in both output 1 and 4. In the latter it refers to raising awareness about legislative process and new laws. It is recommended that this is addressed with greater vigour with the Parliament Secretariat.

2

8.1 Citizen engagement

2. To better address citizen engagement, the project should aim for synergies with SDC governance projects which focus specifically on citizen engagement.

3

8.1 Citizen engagement

3. Aimags, soums, districts, etc. need to explore what they can do to increase citizen awareness and participation. Dialogue events to brainstorm on what needs to be done and what needs to be communicated can be a starting point for a few pilots or even for consideration for small grant projects. NGOs should be involved in these exercises.

4

8.2 Strengthening training for hurals

4, Hurals need higher level skill input in budget review, the planning function, legislative oversight. etc. These can be addressed through thematic training programmes. NAoG is aware of this need. These need to be incorporated into future training revision. Cost sharing possibilities need to be worked on. It will enhance the effectiveness of hurals.

5

8.2 Strengthening training for hurals

5. Hural secretaries and presidium members who are at the core of hural functioning need to be focussed on more in the remaining years. Greater focus is required on their administrative work to develop greater effectiveness/ efficiencies in the discharge of responsibilities to hurals and citizens.

6

8.2 Strengthening training for hurals

6. The proposed continuation of induction and refresher training by NAoG would only encompass soum and aimag level, but not the bagh level. Given the importance of this lowest tier of governance to ensure that citizens' needs are reflected adequately in soum and aimag level planning, it is recommended that the aimag level takes on the responsibility to train the Chairs of bagh General Meetings.

7

8.2 Strengthening training for hurals

7. As the economy is improving and as some regions / aimags are better placed financially, it is an opportune moment to discuss and develop criteria for cost sharing of training costs and to implement in practice. The Project has facilitated the establishment of working groups of aimag and districts hural secretaries, as task forces to support different project related responsibilities. The appropriate working group can be tasked to discuss and work out steps to implement it.

8

8.2 Strengthening training for hurals

8. It would not be appropriate at this point to do a country wide roll out of the Performance management framework for hurals as evidently proposed by the Consultants. The methodology and the content can be first piloted in a sample of aimags and soums, as already indicated in the project document and focus on indices that disclose member performance on fundamentals of their participation. The Consultants should have "consultations with the Central government, hurals, subject matter experts, and citizens and check against the existing reporting requirements".

9

8.3 Small grants scheme

9. Small grants have significantly contributed to Hural capacity development and greater citizen engagement. Given the difficulties that some hurals have faced in the present round of small grant projects, it is recommended that hurals be twinned with appropriate NGOs or local resource person/s to support project implementation. This would contribute to drawing on local resources and in connecting them even more in the change process.

10

8.3 Small grants scheme

10. The grants made available to NGOs by the small grant scheme need to be increased. From discussion with NGOs it became evident that they had difficulties in completing commitments with the approved funds. It is recommended that the project makes available fewer grants, but larger amounts with multi-year applicability. This needs to be done without increasing transactions costs. This support to hurals "in order to increase pro-poor focus of its interventions, oversee the executive's performance in delivering the services and implementation of government programmes aimed at poverty reduction" for women, young people, the poor and vulnerable groups would provide strategic direction. Such support over a longer period of time would increase citizen awareness.

11

8.3 Small grants scheme

11. The criteria for hural / NGO selection must be reviewed to boost effectiveness, sustainability and relevance. Small grants must reinforce project priorities of increasing pro-poor focus of its interventions and developing public hearings initiated by hurals on general oversight.

12

8.4 Youth, vulnerable and marginalised

12. The project's aims with regards to improving inclusiveness should be clarified first before strategic entry points are identified. It is recommended to establish synergies with existing projects that target the poor and marginalized. This could e.g. be envisioned through the grant scheme under Output 2 or in the frame of the planned activities towards increasing citizens' awareness about their elected representatives. It may provide a catalyst to greater participation by youth. The appropriate time is now. The grant scheme might provide for opportunities to address issues of inclusion more prominently.

13

8.5 Institutionalisation of www.khural.mn

13. The website evidently needs further updating and technical support. The working group tasked with the working of the website can propose actions necessary to ensure that the website fulfils the invaluable dissemination need with enhanced technological competence and transparency. The website is the most visible dimension of hural developments and actions and adds value to the effectiveness of project dissemination.

14

8.6 Project communication

14. It is recommended that a comprehensive MIS on the number of participants who have undergone training by level of hurals, by region, kind of programme, gender, age, etc. be prepared. This would also provide a baseline for future. The project has a number of reports, surveys etc. but not a comprehensive data picture across all participants. It can then be incorporated with the Training hub proposed by NAoG

15

8.6 Project communication

The project has achieved much in capacity building. A document that captures the journey of capacity building in strengthening representative bodies, in building individual and institutional capacities and its impact on the functioning of hurals, is necessary for institutional memory, for dissemination and for reflection. Documentation must include stories of change at the individual and institutional levels backed by evidence of change at the behavioural, attitudinal, and functional levels. Evidence from the Performance management framework and hural survey would be relevant for this documentation.

16

8.6 Project communication

16. The PIU requires technical support for strengthening both M&E and communication.

17

8.7 Project management

17. It is recommended that to further strengthen capacities in technical guidance and advocacy in local governance in the project, a senior professional be appointed as an Advisor / Consultant. The individual should have a strong background in local governance and be well acquainted with Mongolian law and practice. The individual should preferably be a Mongolian national. This not is suggested as a permanent advisor/ consultant, but to provide critical backstopping support when required.

18

8.7 Project management

18. For strengthening ownership of the PS in activities that needs its attention, such activities may be included in the work plan of the Parliament with allotted responsibilities

19

8.7 Project management

19. The present UNV leaves early next year. It is strongly recommended that the process for recruitment of the new UNV be initiated at the earliest and that the individual be appointed a full month ahead of the departure of the present UNV. This would make for a better handing over and integration into the project.

20

It is also recommended that a local consultant be hired to reinforce the M&E and also support documentation. This would depend on budget availability. Short term consultancy may be considered.

8.7 Project management

21

8.7 Project management

21. Support staff should be recruited as per the project need.

22

8.8 The Parliament Secretariat

21. The ownership of the PS in activities under its oversight needs to be more manifest to stakeholders. Greater visibility of its contribution and leadership to strengthening hurals as representative bodies would immensely serve sustainability and motivate greater participation of stakeholders.

The great value of this project rests in its perceptive and discerning inputs to strengthen local government. The support to buttress the legal framework, enhance capacities of the key institutions, build abilities of the elected and promote citizen participation, is an amazing encompass. That this is done in fullest partnership with the state, roots the effort in reality. Such partnerships inevitably will have operational and ideational differences. What matters is that dialogue is always ongoing. The project has done this. That is to the credit of all the key actors. The progress made would like look small steps today. But the groundwork done till now has long term "significance for equitable and sustainable social and economic and effective, efficient and fair local governments, satisfied citizens, and a genuinely representative and effective civil society". The next two years must consolidate the gains and utilise the opportunities.