PROMOTING SUSTAINABLE RURAL ENERGY TECHNOLOGIES FOR HOUSEHOLD AND PRODUCTIVE USES mid- term evaluation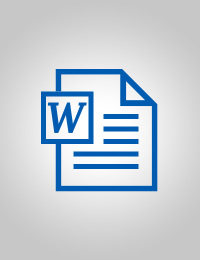 Evaluation Plan:

Evaluation Type:

Mid Term Project

Planned End Date:

12/2018

Completion Date:

10/2018

Status:

Completed

Management Response:

Yes

Evaluation Budget(US $):

50,000
Title
PROMOTING SUSTAINABLE RURAL ENERGY TECHNOLOGIES FOR HOUSEHOLD AND PRODUCTIVE USES mid- term evaluation
Atlas Project Number:

00086749

Evaluation Plan:
2017-2020, Ethiopia
Evaluation Type:
Mid Term Project
Status:
Completed
Completion Date:
10/2018
Planned End Date:

12/2018

Management Response:
Yes

UNDP Signature Solution

:
Corporate Outcome and Output (UNDP Strategic Plan 2018-2021)

1. Output 1.5.1 Solutions adopted to achieve universal access to clean, affordable and sustainable energy

SDG Goal

Goal 13. Take urgent action to combat climate change and its impacts
Goal 7. Ensure access to affordable, reliable, sustainable and modern energy for all
Goal 9. Build resilient infrastructure, promote inclusive and sustainable industrialization and foster innovation

SDG Target

13.2 Integrate climate change measures into national policies, strategies and planning
7.1 By 2030, ensure universal access to affordable, reliable and modern energy services
9.4 By 2030, upgrade infrastructure and retrofit industries to make them sustainable, with increased resource-use efficiency and greater adoption of clean and environmentally sound technologies and industrial processes, with all countries taking action in accordance with their respective capabilities

Evaluation Budget(US $):

50,000

Source of Funding:
gef
Evaluation Expenditure(US $):

66,872

Joint Programme:
No
Joint Evaluation:

No

Evaluation Team members:

| Name | Title | Email | Nationality |
| --- | --- | --- | --- |
| Cliff Bernard | International Consultant | cliff.nuwakora@gmail.com | KENYA |
| Getachew Eshete | Local Consultant | geshete53@yahoo.com | ETHIOPIA |

GEF Evaluation:

Yes

| | |
| --- | --- |
| GEF Project Title: | Promoting sustainable Rural Energy Technologies(RET's) for household and productive uses |
| Evaluation Type: | Mid-term Review |
| Focal Area: | Climate Change |
| Project Type: | FSP |
| GEF Phase: | GEF-5 |
| GEF Project ID: | 5501 |
| PIMS Number: | 5200 |

Key Stakeholders:
Ministry of Water, Irrigation and Energy, UNCDF, Development Bank of Ethiopia
Countries:

ETHIOPIA
Lessons
1.

A number of lessons have been picked from the design, management and implementation of the project and these include:-The development of RET Standards; Signing of MoUs crucial at the design stage; UNDP comparative advantage; RETs Standards domestication; Building strong multi-stakeholder partnerships and Collective engagements; enhancing Coordination and Joint planning mechanism; project implementation through Capacity Building of Federal and Regional government structures and systems; Potential SME investment growth; and strengthening market-based mechanism are among the few lessons worth mentioning.

Signing of Memoranda of Understanding is crucial at the design stage especially for the funders and other key implementing partners.
The development of RET Standards has already demonstrated enthusiasm amongst the RET enterprises
UNDP comparative advantage has demonstrated the value of its convening power in bringing together the various stakeholders in addressing the critical rural energy technology needs in Ethiopia.
RETs Standards domestication: The production as well as publicizing of the standards have been found to be going to have positive uptake as most RET enterprises are aware of the them and are already applying them to enhance their business opportunities. In Woreta Town in Amhara Region for example, an Enterprise owned by a lady who trains others was quoted as having an edge on the share market due to her quality Cook and baking stoves as compared to others.
Building strong multi-stakeholder partnerships and Collective engagements: As already indicated as one of the best practices, it has been noted that building strong multi-stakeholder engagements and partnerships not only creates sense of ownership but it also leads to full participation of stakeholders in driving the agenda of the need for the rural energy technologies in Ethiopia. The project has demonstrated that the communities that are considered poor can actually liberate themselves with little external assistance once they are well mobilized for instance the Rural Solar Associations which brings together various households at the village level. The involvement of both federal and regional government leadership facilitates the process and fuels the success of community-based RET initiatives (E.g. Involvement of District Commissioners and Regional Commissioners). Synergies have also been strengthened through strategic engagements with key players such as the private sector Enterprises and companies, Federal and Regional government, Development Partners which have culminated into enormous efficiency gains in the execution and implementation of project by enhancing synergies and networks
Enhancing Coordination and Joint planning mechanism: In order for the multi stakeholders' approach to work smoothly and effectively in support of project objective, there is need for strengthened coordination between the different stakeholders as well as well-defined definition of the roles and responsibilities for each party. Further still, joint planning especially at the Regional levels between Regional Energy Bureaus and the Private sector is very critical for the success of the project
Project implementation through Capacity Building of Federal and Regional government structures and systems: Notwithstanding the positive contribution of the in-kind co-funding, the integration of the project implementation systems and structures under NIM modality through Federal and Regional governments has been noted as one of the avenues for minimizing administrative costs relating to staffing and use of government facilities which not only enhance government capacities but also ensure sustainability of the project results as well as integrating the RET project initiatives into the national, federal and regional policy development arena as they are already conversant with the strategic service delivery systems and mechanisms.
Potential SME investment growth: With the RETs project's overarching approach which is private sector oriented and market based, the active involvement and investment by SMEs in the promotion of RETs has a positive correlation with their levels of investment growth resulting from their business enterprise.
Strengthening market-based mechanism: For the market-based mechanism to yield potential growth there is a need to provide conducive policy and regulatory support so that there is a striking balance between the forces of Demand and Supply.



Findings
Recommendations
1

Evaluation Recommendation or Issue 1: As already indicated in the barriers section, the project should strategically align itself within the ambits of the new UNDAF 2016 to 2020 even in its reporting mechanism and systems in order to enable its absolute measurement in realizing its global objective in tandem with new UNDAF cycle.

2

Evaluation Recommendation or Issue 2: There is need for developing a robust multimedia communication strategy

3

Evaluation Recommendation or Issue 3: UNCDF should also in the same breath fast track the recruitment of the National Coordinator for the CleanStart within Ethiopia which would enhance the component 3 management and implementation in addition to already existing Technical Advisor.

4

Evaluation Recommendation or Issue 4: Explore alternative financing sources:

5

Evaluation Recommendation or Issue 5: The project management as well as the participating FSPs should start developing and profiling RET knowledge management products since RET is an important product to the banking and financial service providers and its growing tremendously within Ethiopia due to importance and need.

6

Recommendation 6 :Line of credit for Banks portfolio should be increased through other co-funding options such as World Bank.

7

Recommendation 7 :Reginal Bureaus should have flexibility within the Component budget instead of the current Activity Based Budgeting

8

Evaluation Recommendation or issue 8 Regional Stakeholder Platforms: As the Regional Energy Bureaus are key and strategic in the implementation of this project yet its more anchored on the Private sector oriented and market-based approach, it is very important for the regional governments to create constant interfacing with various stakeholders at regional level for strategic planning, re-assessment and reflections on the way to push forward the RET agenda.

9

Evaluation Recommendation or issue 9: Risk Matrix revision: At the project design a number of risks were identified together with their mitigation measures but since the project delayed and a lot of changes have so far taken place especially the volatile political and security situation as well as the need to align with the new UNDAF 2016-20 cycle and non-realization of some committed resources like the UNCDF funds for De-risking the 5 FSPs, calls for a revision of the Risk Matrix to align it with the current prevailing situation.