Terminal Evaluation of Mainstreaming Incentives for Biodiversity Conservation in the Climate Resilient Green Economy Strategy (CRGE) of Ethiopia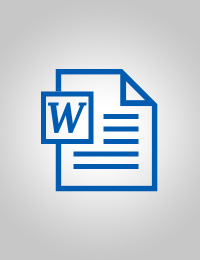 Evaluation Plan:

Evaluation Type:

Final Project

Planned End Date:

10/2019

Completion Date:

10/2019

Status:

Completed

Management Response:

Yes

Evaluation Budget(US $):

60,000
Title
Terminal Evaluation of Mainstreaming Incentives for Biodiversity Conservation in the Climate Resilient Green Economy Strategy (CRGE) of Ethiopia
Atlas Project Number:

00087290

Evaluation Plan:
2017-2020, Ethiopia
Evaluation Type:
Final Project
Status:
Completed
Completion Date:
10/2019
Planned End Date:

10/2019

Management Response:
Yes

UNDP Signature Solution

:
Corporate Outcome and Output (UNDP Strategic Plan 2018-2021)

1. Output 1.4.1 Solutions scaled up for sustainable management of natural resources, including sustainable commodities and green and inclusive value chains

SDG Goal

Goal 15. Protect, restore and promote sustainable use of terrestrial ecosystems, sustainably manage forests, combat desertification, and halt and reverse land degradation and halt biodiversity loss

SDG Target

15.1 By 2020, ensure the conservation, restoration and sustainable use of terrestrial and inland freshwater ecosystems and their services, in particular forests, wetlands, mountains and drylands, in line with obligations under international agreements
15.2 By 2020, promote the implementation of sustainable management of all types of forests, halt deforestation, restore degraded forests and substantially increase afforestation and reforestation globally

Evaluation Budget(US $):

60,000

Source of Funding:
gef
Evaluation Expenditure(US $):

60,000

Joint Programme:
No
Joint Evaluation:

No

Evaluation Team members:

| Name | Title | Email | Nationality |
| --- | --- | --- | --- |
| Alan Ferguson | International consultant | | |
| Abera Gayessa | Local consultant | | ETHIOPIA |

GEF Evaluation:

Yes

| | |
| --- | --- |
| GEF Project Title: | Mainstreaming incentives for Biodiversity conversation in CRGG final term evaluation |
| Evaluation Type: | Terminal Evaluation |
| Focal Area: | Biodiversity |
| Project Type: | FSP |
| GEF Phase: | GEF-5 |
| GEF Project ID: | 5440 |
| PIMS Number: | 4644 |

Key Stakeholders:
Ministry of Environment and Forest, GEF
Countries:

ETHIOPIA
Lessons
1.

5. Lessons Learned

1.The first lesson that has emerged from the project experience, is that a combination of area closure and active community involvement in protection and soil and water conservation can lead to visible results on-the-ground in a relatively short period and this adds additional inspiration for community participation and management of restricted land uses (fuelwood cutting/open grazing). The communities have raised awareness at the local and government level about what is possible and appear to have recognized the value of alternative livelihoods that can offset traditional, non-sustainable land uses. Support for cooperatives-based CBOs has helped to provide structure and accountability for the community organization. Government support and oversight has been crucial. Customized arrangements for enhancing the participating of women have also shown early promising results.

2.Secondly, even without a legal framework, small-scale PES schemes have been demonstrated by informal and formal public and private sector support for best practices to protect or enhance ecosystem services. The project experience emphasizes that PES can offer short term incentives to shift practices toward more sustainable long term approaches to ecosystem management and conservation but they have to be well-grounded in community organisations and governance and commitments to enforce restrictions and to support changes in practices that are compatible for conservation of protected areas. [1] The current MIBC PES agreements reflect a lot of variability in the type of buyer-seller exchanges. Flexibility has been required to adjust the scope and rigor in these agreements to meet the terms of participants. The importance of a legal framework was also highlighted by prospective PES buyers/users who are awaiting this security before proceeding with new agreements. The project period has been too short to fully achieve the expected results at both the policy and site levels. Significant changes in land use and livelihoods require more effort and stronger, more targeted incentives over a longer period.

3.Thirdly, government policy change particularly requires long, participatory processes even when there is general consensus on issues such as maintaining ecosystem services and biodiversity in natural resources development. While the CRGE Strategy and investment projects address watershed and forest degradation and related biodiversity concerns, there is no targeted focus on enhancing biodiversity. Part of the problem is the cross-cutting nature of biodiversity conservation and ecosystem management within government, and the traditionally low priority given to environmental protection. For example, afforestation and land rehabilitation projects under CRGE are often considered to be sufficient by line ministries to address the biodiversity concerns. Watershed rehabilitation under CRGE is assumed to encompass biodiversity conservation, but biodiversity objectives and safeguards are not directly addressed. Some secondary, informal advisories and indicators of biodiversity have been introduced but these may have limited effect on actual investments in biodiversity conservation.

4.Fourthly, a key lesson from the design and operational perspective is the need to ensure that alternative livelihoods are an integral part of any conservation programs to provide the basis for restricting traditional fuelwood cutting, charcoal production and open grazing pressures on watersheds. In the case of MIBC, this aspect was under-emphasized in the project design,

5.Fifthly, there needs to be more careful attention to the M&E plan during the Inception Phase. Many of the indicators were not usable or needed revision as shown by the recommendations in the MTR report. The 'theory of change' in the project design for introducing biodiversity safeguards in development was weak and it also became apparent that project indicators need to be pre-tested to ensure they are relevant and usable. Moreover, cash co-financing commitments by GoE are not reliable given the MIBC experience. These realities need to be recognized in future GEF-funded projects.

---

6."Without structured and active local governance systems the introduction of PES scheme may create conflict and raises questions on who receives payment, and how effectively, fairly and transparently payments can be managed. This calls for significant engagement with stakeholders, pre-implementation, to ensure that self-organization is able to engage with PES schemes effectively". Linda Pappagallo, Operationalizing payments for ecosystem services for pastoralists in rangeland settings, CGIAR, April 2018, p. 58.



Findings
1.

3. Evaluation Findings

3.1 Project Formulation

3.1.1 Results framework and project strategy

The project strategy as presented in the Project Document aims to overcome two barriers – lack of capacity and decision support tools to address adverse development impacts on biodiversity, and lack of an incentive framework to reduce habitat loss and degradation, particularly through PES arrangements. The focus is on: (1) integrating biodiversity conservation into national accounts and "ensuring no financing for investment that results in negative impacts on biodiversity" through a Biodiversity Expenditure Review, decision support tools (biodiversity mapping and scorecards) and inter-agency cooperation (Outcome 1); and (2) initiating PES on 20,000 ha at four pilot project locations through a) technical assistance/extension on biodiversity-friendly land use practice (Output 2.1), b) institutional capacity development (Output 2.2), c) increased government investment in PES with future funding proposed under CRGE (Output 2.3), and d) increased awareness and understanding at policy and public levels.

The TE discussions noted that it has been difficult to operationalize this strategy without the necessary policy/legal framework in place in advance and without adequate sub-strategies to provide alternative livelihoods to offset the restrictions and conditions associated with adopting new practices that significantly change land, water and forest management. The arrangements for generating financial support for ecosystem services rehabilitation and conservation have been complex, crosssectoral and site-dependent. PES Agreements are only one tool needed to incentivize and support the project Objective. Few actual biodiversity safeguards were produced under Outcome 1 to ensure "no negative development impacts on biodiversity". The PES concept requires land users (suppliers/sellers) to voluntarily abide by certain contractual sustainability conditions and where necessary to modify current unsustainable practices to meet these conditions in order to provide agreed benefits to the ecosystem service buyers (users) and owners. This usually requires introducing alternative livelihoods and diversifying livelihoods to reduce the impact of unsustainable practices; e.g., shift from open livestock grazing to cut and carryand stall feeding; e.g., shift from traditional farming practices to conservation agriculture; e.g., shift from charcoal production to other sources of fuel and agricultural income. The project design anticipated PES revenues to support conservation but the costs of introducing livelihoods were expected to be funded by government and communities.

A range of PES types were identified in the PES Strategic Plan: - Archetypal "contractual" PES whereby Ecosystem Service (ES) beneficiaries voluntarily pay ES producers for generating the ES, such as the agreements between a safari or a water company on the one hand and communities on the other hand; - PES funded voluntarily by grants, for example to NGOs, which will implement PES schemes under conservation contract form; - PES funded by a fee or tax imposed on consumers of that particular ES, for example by a water company; - PES incentivised by fiscal measures; - PES funded by the government (either through a non-ES specific tax or through the national budget). It is not clear whether this categorization offers sufficient distinction between i) voluntary PES agreements, ii) informal public contributions and donations, and iii) updated resource rents/tariffs to recover costs of sustaining ecosystem values.

The PES payments (Annex 8) have so far played a limited role even though substantial progress has been made to improve ecosystem conditions and alternative livelihoods. For example, in the Arjo-Diga project site, about 11 M Birr ($360,000) has been expended on project activities to July 2019, 80% of which has been funded by the project (according to project staff) and the remainder by UNDP, government, local people and, to a less extent, PES agreement. Annex 8 shows 2.477 M Birr ($85,000) or 23 % of project expenditures have been generated by PES agreement for this specific Diga site to date. A similar situation occurs at the Kulfo Forest site, as shown on Annex 8, where about 20% of the 10-12 M Birr project expenditures have come from PES and external sources although much more PES funding is promised and anticipated. Physical works and livelihood alternatives have required joint project/PES funding. The project design placed considerable dependence on ecosystem valuation and PES agreements to stimulate and provide for reduced biodiversity habitat loss along with ecosystem rehabilitation and conservation. The project implementation experience reflects a complex set of factors that influence results for both owners and buyers of ecosystem services (see Annex 8). Figure 2 outlines some of these factors.

The project undertook biodiversity score carding and GIS mapping and land classification at selected high-priority biodiversity conservation areas. This highlighted the ecosystem productivity and sustainability criteria and management thresholds, objectives, directives and uncertainties to guide interventions. The valuation exercise involved estimating overall ecosystem values and identifying those for which ecosystem service buyers/users are willing to finance. Not all of these ecosystem services were "measurable and costed" for PES agreements although the technical assessments through decision support tools assisted in identifying the values that were relevant for the project site management plans. The effective values depended upon the perspective of the valuer, and the willingness and capacity of providers and governance systems (local, regional, national) to sustain or restore the attributed values are a precondition to establishing PES arrangements of all sorts. Well-defined ecosystem services resulting in increased vegetation cover, enhanced habitat, land stabilization, soil loss reduction, etc. are therefore important for guiding PES agreements. Changes in land use restrictions may also push unsustainable practices to adjacent areas. Brokering mechanisms generated a variety of negotiated formal and informal agreements to facilitate sustainable practices that reflect the vested interest of both owners and buyers, some of whom may be the same. A combination of MIBC project funds, government and PES resources were characteristic of the project implementation, with various gaps in livelihood support noted by project participants (see Section 3.3.4 Outcome 2). This is a much more complicated set of conditions and results than envisioned for the original sellerbuyer interactions in the project design.




Tag: Climate Change Adaptation Climate change governance Biodiversity Effectiveness Relevance Gender Equality Women's Empowerment Programme/Project Design Results-Based Management Jobs and Livelihoods

2.

3.1 Project Formulation

3.1.2 Indicators quality and utilization

The updated Results Framework (Annex 3) includes changes in Indicators based MTR recommendations. The project indicators and targets focused on: - Improved recognition of biodiversity within CGRE strategy, including targets related budget coding for biodiversity expenditures, increased awareness of 70 decision makers, and increased budgetary support by 20%; - Capacity of staff to use the decision support tools (maps and scorecards); - At least 20,000 ha under improved stewardship in piloted PES schemes; - Increased forest cover, reduced habitat loss/degradation; - Institutional capacity to coordinate and manage PES programmes; - Guidelines developed for ecosystem services valuation including indicators to evaluate biodiversity restoration status.

The outcome indicators are as follows: Outcome 1: (i) Improved recognition of conservation and sustainable use of biodiversity as a major contributor to the CGRE strategy of increasing GDP; and delivers a coherent response to biodiversity loss, and climate change. (ii) Requisite staff capacitated and well positioned to use decision support tools and the results from BPER, and other relevant studies regularly in their decision-making. (iii) Better cooperation and interaction of institutions involved in managing the response to biodiversity loss and climate change.

Outcome 2: (i) Enhanced conservation security for the following threatened species … (ii) Land use changes under PES, result in increased forest cover, reduced habitat loss and habitat degradation by 35%. (iii) Institutional capacity of national and provincial governments (woredas) is emplaced to coordinate PES programmes, allowing for the systematic scale up of PES across the Afromontane forests (covering at least 20,000 hectares). (iv) Increased government investment in pro-conservation PES in the Afromontane forests by EOP (MTR recommended revising indicator: 'Guidelines for ecosystem services valuation developed, including indicators to evaluate biodiversity restoration status'). A review of the M&E reports indicated that these indicators have been only partially used. The indicators above, in comparison to progress reporting data, show that the monitoring has been mostly based on outputs and that expected changes in CRGE strategy implementation, use of decision support tools, conservation status of key species and institutional capacity building other than training activity have not been directly measured in the M&E system. Like many GEF projects, there is a gap between planned indicators and actual reported indicator data at the outcome level.

The MIBC design reflects the limited consideration in the inception stage given to defining the results chain and ensuring usable indicators. Measuring project effects on CRGE strategy, changes in national budgeting practices for biodiversity conservation, awareness of decision makers and institutional capacities related to valuation of ecosystem services, and application of PES indicators have been difficult to implement. In particular, the Outcome 1 target of increased government spending on biodiversity (+20%) as a result of the Biodiversity Expenditures study and awareness-raising appears to have been overly ambitious. The expected effects of the project on government budgeting for biodiversity conservation are not apparent, although some government staff suggest that it has had a positive effect on budgets. The current total area under project interventions is about 34,000 ha. Only a portion of the land improvements at this early stage have been the result of financed PES schemes (see Annex 6). Project achievements resulted from a wide set of CBO mobilizations and both PES and non-PES support. Under Outcome 2, the PES agreements are buyer-seller specific to the site situations and opportunities, and not based on systematic ecosystem services valuation but on willingness to pay and CBO willingness including local leadership persuasiveness with community non-CBO members to accept modifications in land use and livelihood practices. The project operations reflect a complex PES/non-PES set of incentives for biodiversity conservation, forest restoration and changes in livelihood activities (similar to other 'reciprocal PES schemes').




Tag: Climate Change Adaptation Biodiversity Natural Resouce management Effectiveness Relevance Monitoring and Evaluation Programme/Project Design Project and Programme management Results-Based Management Risk Management Theory of Change

3.

3.1.4 Stakeholder participation

The project had extensive participation during the national inception workshop and similar local workshops at each site. The CBO weekly committee and monthly member meetings provide a structure for community input and discussion, and the Pilot Project Committees ensure coordination of government support for the project. The estimated 2400 participants in workshop/training events (Annex 10) which covered 32 topics, and the involvement of over 8000 CBO members at the project sites (Table 4) also indicates a significant level of stakeholder participation.

3.1.5 Replication approach

The Project Document stated that "The PES model (Outcome 2) will be replicated throughout Ethiopia and could be adapted for use more widely across the region, which will enhance good on-the-ground biodiversity management practices that have been demonstrated elsewhere. The project will include sharing lessons learned, using a variety of media and study visits to enable other communities to learn from the experiences of the project." The PES model has yet to be fully defined and established by the project although the current PES agreements and the PES Guide provide a starting point to consolidate and replicate the field-tested approach. Legal framework enactment and additional reflection and refinement are needed to pursue scaling-up (see Section on Lessons Learned).

3.1.6 UNDP comparative advantage

UNDP Ethiopia has a long history of collaboration with the environment and natural resource agencies in the country and in procurement of international expertise. Project participants described the advantages of UNDP and GEF support in terms of mobilizing government and community interest in PES, increasing the national profile which gets the attention of government, exposure to international practices and proving training not otherwise available under regular government programs. UNDP has a long-term development assistance presence in the country and is able to link project activities with the policy level, although policy effects to date have been incremental, and any links to CRGE are ad hoc. In order to generate significant impact from the introduction and initial piloting of the MIBC PES model (in the absence of a legal framework), UNDP needs to push for changes at the policy level. Without additional advocacy there is a risk of losing momentum and interest of the CRGE decision makers who are key to establishing the PES approach to community protected areas.

3.1.7 Linkages between project and other interventions within the sector

Table 1 below identifies projects which have complementarity with the MIBC project. There are few direct linkages to other projects, although MIBC participants visited the Humbo project site, GiZ project provided seedlings for one of the sites, and REDD+ has some follow-up collaboration at one other project site (Oromia).




Tag: Biodiversity Natural Resouce management Global Environment Facility fund Partnership Policies & Procedures Programme Synergy Project and Programme management Strategic Positioning Country Government

4.

3.2 Project Implementation

3.2.1 Adaptive management

Adaptive management' is the ability to adjust to unexpected or changing project circumstances. Unexpected issues included the slow progress on the legal framework and the lack of direct government co-financing of livelihoods development. The project management addressed these by undertaking various awareness-raising and advocacy activities and UNDP efforts to mobilize added funding for livelihoods. Despite efforts by the project, the ability of the project to influence government policy and project co-financing has been limited. Within the project design, the migration of restricted activities beyond the project site boundaries (leakage) led to greatly increasing the community protected areas. The project also promoted some women-only CBOs in response to a gender action plan recommended in the MTR. The project has clearly tried to develop alternative livelihoods as part of the conservation program in order to adapt to local realities.

3.2.2 Financial planning and co-financing

The Project Document stated: "The Government of Ethiopia has confirmed cofinancing for the project at $15,800,000. This will come from the CRGE Facility, Federal and Regional Budgets. The amount from the national and regional budgets will be both in cash and in kind. UNDP will contribute US$ 200,000 from the UNDP Country programme." It was planned in the Project Document that 0.8 M USD would be provided by government in each the final two years but this did not occur. As shown on Tables 2 and 3, the project has spent 3,239,145 USD, or 63% of the original planned budget of 5,116,453 USD cash financing, and 88.8 % of the actual available funds provided by GEF and UNDP. The planned budget was increased to 5,248,359 USD due to added funding (133,000 USD) from UNDP. The current expenditures amount to 61.7% of the total planned cash funding. However, the Actual Budget is 3,648,360 USD (due to the cash co-financing from GoE not forthcoming), and all but 11.2% of these funds were spent to the end of June 2019. The remaining funds of 409,215 USD were available as of 30th June.

Leveraged investment has mobilized $377,000 USD in cash contributions, recurrent expenditures from various government agencies and some in-kind contributions from GiZ (tree seedlings) and private sector partners. The additional UNDP funding was used mostly to fund livelihood development activities which were not given sufficient budget in the GEF grant. The expenditure data show 17% overruns for 2016 and 2018, very low costs for Project Management (5.2%) and a disbursement rate in line with the available funds of 3,648,360 USD, with 11.2% remaining for the final six months of the project. There may be some added external funding generated by UNDP in the final stages of the project but this has yet to be determined. The expected in-kind co-financing from Government of Ethiopia was originally estimated at $14 M USD, half of which was contributed as reported in the MTR, and another $6 M USD estimated in-kind is assumed to have been provided by June 2019 for a total $13 M USD in-kind contribution. There was no detailed disaggregation of the planned $14 M government co-financing contributions in the Project Document, nor were there means to track such contributions, and therefore no way to determine the precise in-kind contributions from government at national and subnational levels.




Tag: Biodiversity Effectiveness Efficiency Global Environment Facility fund Government Cost-sharing Resource mobilization Gender Equality Women's Empowerment Monitoring and Evaluation Project and Programme management Theory of Change Micro-credit Advocacy

5.

3.2.4 Partnerships and execution and implementation modalities

EFCCC and the PMU have effectively mobilized subnational environment and other line agencies to implement project activities at the four pilot project sites, although the implementation modalities were less effective at the policy development level. The implementation partnerships with local authorities under the auspices of EFCCC– two at the zonal level (Kulfo, Choke), one a regional level (Hadew) and one at woreda level (Argo-Digga) have been key factors for effective delivery of support to the CBOs. They have provided the technical backstopping from line agency experts to organize the communities, designated the protected areas, formulate management plans, to train CBO members and to oversee completion of the project field work. Engagement of decentralized government institutions and their in-kind contributions alongside PES funding sources for support to legally established CBO cooperatives is critical to sustaining and replicating the project model. The local Environmental Protection, Forests and Climate Change offices have led the pilot project implementation with direct support from the Cooperatives offices in organizing CBOs and management direction from the PMU. Table 4 summarizes the pilot project CBOs to date. There are 43 CBOs with total membership of 8243, 30% of whom are women. The area covered by the community protected areas is almost 34,000 ha, well beyond the original target of 20,000 ha.

Based on the short field visits, there appears to be substantial recognition of the importance of local capacity, ownership and responsibility for the protected areas, and also, that this community-based approach is different from the standard government project. The project is distinguished by local authorities directly mobilizing communities (without the aid of NGOs) under the lead of a designated site officer from the local EFCCC office (trained by the project), with funding and supervision from a national level office (the PMU/Project Steering Committee), and local oversight and assistance by inter-agency steering committees. This effective field implementation and management set-up may have lessons for other projects. The profile of and funding from the GEF/UNDP project may have given added impetus for government support to the pilot projects. Once the project ends, sustaining the partnerships may be more difficult unless linkages with CRGE Tasks Forces or other formal government coordination and funding mechanisms are established.




Tag: Global Environment Facility fund Gender Equality Women's Empowerment Implementation Modality Ownership Partnership Country Government Micro-credit Coordination Operational Services

6.

3.3 Project Results 3.3.1 Project objective and overall results

The project was designed to better protect biodiversity from current and future threats by ensuring development decisions do not impact negatively on biodiversity. The implementation focus, however, has been oriented to developing and proving how biodiversity linked to ecosystem processes can be supported through PES arrangements to respond to threats from rural land use practices – deforestation, overgrazing, hunting, etc.

The primary achievement of the project has been the ability to establish effective partnerships between communities, local and regional/zonal authorities, universities and private firms in collaborating to address flooding, water management and biodiversity conservation issues on degraded lands, and to generate cash and in-kind support for these efforts. The pilot project experience highlights key ingredients to facilitate a shift toward sustainable land and ecosystem management - coordination and cooperation within and between CBOs, government and universities, and mobilisation of community support. The incentives for integrating biodiversity into land use practices have been introduced through the pilot projects. The engagements of CRGE Task Forces in assisting PES agreements and further implementation of the Local PES Fund Platform remains a key challenge for the project. Table 5 summarizes MTR and TE comments on the progress to date. The comments can be read in conjunction with the PMU's statements of achievement presented in Annex 3. These statements suggest a positive effect of the Biodiversity Public Expenditure Review on increased allocation of budgets for biodiversity conservation, but the TE has not been able to corroborate this view. Certainly, awareness has been raised through these studies and efforts made to adjust the CRGE monitoring framework, but substantive changes in national funding for biodiversity conservation is not evident from the available data.




Tag: Biodiversity Relevance Global Environment Facility fund Partnership Results-Based Management Country Government Private Sector

7.

3.3.3 Effectiveness - Achievement of Outcome 1: Enabling framework

Annex 3 describes the mainstreaming of biodiversity conservation at the local level and suggests similar results at a national level may take longer. Since last year, EFCCC has been reviewing proposed ecosystem service payment legislation. An expert is to be contracted to draft the legislation within one month, and adoption of the legislation is expected to be finalized before the end of the MIBC project period. However, no draft PES policy, decree or regulation are yet available.

The national budget allocation for biodiversity conservation work was estimated by stakeholders to have increased (10-22% since 2016 – Annex 3) but this is not verified. The Biodiversity Conservation Public Expenditure Study completed by the project indicated that the biodiversity sub-sectors are far behind the priorities set for natural resources management, and that there is a lack of institutional and systemic capacity to coordinate the conservation and management of biodiversity resources. It also noted that the actual budget allocations for EBDI and EWCA, the lead agencies for conservation, were respectively 58% and 84% of the funding amounts requested by the agencies. The study recommended enhancing awareness, coordination and sub-national presence of the agencies, and increased evidencebased advocacy on the significant contribution of biodiversity conservation to national GDP. Biodiversity conservation in CRGE is assumed to occur through watershed rehabilitation and improved vegetation cover rather than targeted conservation objectives. Policy change for specific biodiversity safeguards, national budget tagging for biodiversity or financial incentives through PES has not occurred as planned (see Project Document and Section 2.5 above) although awareness has been raised, decision support tools have been introduced and government staff have been trained.

Three decision support tools were developed and applied: Biodiversity Scorecards, Digital Mapping and Priority Setting for mitigation measures. The biodiversity scorecards assisted in developing core buffer and transition zones. The 8 digital maps that were produced led to three of them being adopted and another one in process (Annex 3). Training was provided to 54 government staff on use of the decision support tools and 197 staff got training in PES schemes. A wide range of applied PESrelated consultation and training was provided at community, regional and national level events for about 2400 participants, 13.5% of whom were female (Annex 10).

A significant achievement in recent years was to establish the National Biodiversity Council, and to set up similar coordination mechanisms at the subnational administrative level. The CRGE Task Forces have assisted in promoting multi-agency support for the project pilot project activities. Separate from the project activities, the CRGE Monitoring and Evaluation (M&E) System was revised in early 2018 to include new biodiversity indicators based on suggestions from MEFCC; for example: 'Percent tree cover in high forest', 'Tree density/stock in scrubland', 'Tree density/stock in grassland cover areas ', 'Tree density/stock in agricultural land use', etc. The M&E system contains 52 biodiversity indicators, many of them linked to NBSAP. The breadth of these indicators may not be a strategic or practical use of the M&E system for measuring high level biodiversity trends given the implementation costs and data complexity involved in this long list; the actual application, reporting and use of these 52 indicators is not known. Ecosystem valuation studies show high variation in estimates. The Choke site ecosystem services, for example, were valued at over $4 Billion USD/yr, two-thirds of which (2.53 B) was attributed to carbon sequestration. The estimated 1.5 Billion USD/yr value for non-carbon ecosystem values at Choke site alone contrasts sharply with estimates for the entire protected area system in Ethiopia (completed by a separate consultant) at 325 Million USD/yr excluding soil carbon. Studies by the MERC project provided an estimate of 200 Billion USD/yr from Ethiopia's ecosystem services. Clearly, these values are sensitive to different assumptions in the analyses. The usefulness of ecosystem services valuation is in the contribution to awareness of ecological values but hypothetical valuation estimates have few reference points. The economic analysis might be better targeted on estimating the requirements for ecosystem protection, rehabilitation or enhancement in order the meet some specified sustainability objectives or end results that governments and communities agree upon, and the options and costs of achieving such desired results.




Tag: Biodiversity Effectiveness Global Environment Facility fund Local Governance Monitoring and Evaluation Policies & Procedures Technology Coordination Data and Statistics

8.

3.3.5 Efficiency and cost-effectiveness

In spite of a slow start, the project has been implemented in a timely manner with the exception of the legal framework which is still pending. Scale of outputs relative to costs have been reasonable especially under Outcome 2 where voluntary community contributions have played an important role. Over 34,000 ha of protected area, 70% above the original target, are now under some level of community management to limit unsustainable practices. The project has leveraged significant public and private sector in-kind and PES financial support for effective implementation of the pilot projects at an initial proof of concept stage, although substantial opportunities remain to generate further PES agreements. The key efficiency issue has been the failure to date, despite advocacy activities, to establish the necessary policy, institutional and legal framework to support and guide the further development and implementation of the PES approach to biodiversity conservation. Assurances have been made regarding progress on this issue in the short term. Overall, however, project resources have been used efficiently and the financial audit did not identify any significant issues. Table 2 summarizes annual expenditures relative to budgets which were reasonably in line with planned activities.

3.3.6 Sustainability of project results

The main features in support of sustainability are (i) the creation of legallyestablished CBOs (cooperatives) with direct responsibilities for CPAs, authorised by EFCCC, and with links to local authorities and line agencies technical experts, and (ii) further expansion of financial and in-kind support from PES agreements, pending the legal framework. With regard to the latter, only about one-fifth of the costs so far have been provided by these agreements, although ongoing annual costs may be lower. Establishing the legal framework will greatly enhance PES financing and project sustainability. As noted in the project site visits and CBO survey (Annex 6 and 11), further community awareness-raising and expansion of alternative livelihoods are needed to ensure local support for protected areas restrictions and the measures needed to assist regeneration and recovery and sustainable utilization (alternative livelihoods) of these areas. This awareness-raising will be assisted by the ongoing presence of the CBOs and support of government staff.

The strong community organisation and the initial results from project activities along with formal adoption of management plans provide some optimism for sustainability especially where the protected areas have become well recognized. There was a broad expression of support to sustain the project activities by local authorities and regional/zonal/woreda committees, and to implement the management plans with local funding. The likelihood of significant government financial support however, given limited budgets and neglect of land management in the past, is questionable. The primary stakeholder view was that formal commitment by the CRGE Committees is necessary along with PES legal framework if sustainable livelihoods are to be expanded. However, even without such support, the CBOs now have enough awareness, experience, income generation success and resources from regeneration of vegetation and water sources to provide some basis for maintaining the community commitment.

Further sustainability risks in terms of financial, socioeconomic, institutional framework and governance, and environmental risks are presented in Table 6. As noted in this report, changes to CRGE funding policy and establishing the PES legal framework are the main actions needed to support financial and institutional sustainability. There is significant local stakeholder support for the project which adds to sustainability potential but the national level support remains a key challenge for a small agency such as EFCCC, especially given the national priorities on security and political stability. Despite the general optimism about local sustainability, there is some risk that momentum toward full achievement of the project objective and establishment of the PES model may be constrained by the slow progress in getting government to revise policies and regulations. This has been a more complicated and timeconsuming task then originally envisioned, and because EFCCC is a junior authority within government, the potential for completion of all outputs by the end of 2019 may be questioned unless concerted action is taken to finalize the planned Outcome 1 outputs.




Tag: Biodiversity Natural Resouce management Protected Areas Efficiency Impact Sustainability Private Sector Financing Gender Mainstreaming Operational Efficiency Ownership Capacity Building Micro-credit Poverty Reduction

9.

5. Lessons Learned

The first lesson that has emerged from the project experience, is that a combination of area closure and active community involvement in protection and soil and water conservation can lead to visible results on-the-ground in a relatively short period and this adds additional inspiration for community participation and management of restricted land uses (fuelwood cutting/open grazing). The communities have raised awareness at the local and government level about what is possible and appear to have recognized the value of alternative livelihoods that can offset traditional, nonsustainable land uses. Support for cooperatives-based CBOs has helped to provide structure and accountability for the community organization. Government support and oversight has been crucial. Customized arrangements for enhancing the participating of women have also shown early promising results.

Secondly, even without a legal framework, small-scale PES schemes have been demonstrated by informal and formal public and private sector support for best practices to protect or enhance ecosystem services. The project experience emphasizes that PES can offer short term incentives to shift practices toward more sustainable long term approaches to ecosystem management and conservation but they have to be well-grounded in community organisations and governance and commitments to enforce restrictions and to support changes in practices that are compatible for conservation of protected areas. The current MIBC PES agreements reflect a lot of variability in the type of buyer-seller exchanges. Flexibility has been required to adjust the scope and rigor in these agreements to meet the terms of participants. The importance of a legal framework was also highlighted by prospective PES buyers/users who are awaiting this security before proceeding with new agreements. The project period has been too short to fully achieve the expected results at both the policy and site levels. Significant changes in land use and livelihoods require more effort and stronger, more targeted incentives over a longer period.




Tag: Biodiversity Natural Resouce management Global Environment Facility fund Gender Equality Monitoring and Evaluation Policies & Procedures Country Government Micro-credit Advocacy
Recommendations
1

6.2 Recommendations

Ten recommendations are presented below. They highlight the need for further engagement with the GoE to ensure that the PES legal framework is approved as soon as possible, coordination with CRGE is established, and that expanded livelihood options are promoted for communities who are actively managing and rehabilitating the project protected areas. The final stages of the project should include presentation of a clear investment case to the government, based on the MIBC model that combines CBO mobilization and CPA responsibility, local authority cooperation line agency technical support, leveraging of PES funding, and management oversight and reporting by EFCCC. These recommendations are presented as an integrated package that is intended to build upon the significant momentum established by the project.

1. MIBC should update the PES Action Plan and facilitate its post-project implementation by EFCCC and UNDP including action on the Terminal Evaluation Recommendations and the related capacity development in support of the PES approach.

Rationale: As part of the exit strategy for MIBC, the project needs a commitment and action plan for necessary follow-up on the PES approach by EFCCC and UNDP. The progress to date and the importance of the project to community protected areas warrants a short, targeted output-based program that focusses on (i) finalizing the legal instruments, (ii) securing additional PES agreements with prospective high priority buyers, (ii) developing a concise PES Procedures Manual, and (iv) providing for PES process and procedures development within EFCCC. GoE is appointing an external advisor to expedite the legal aspects. This work should be linked to organizational development to strengthen and institutionalize PES processes within EFCCC and within the CRGE and other relevant programs and projects (e.g., CALM). PES brokering services could be part of the business plan of the Directorate for Ecosystem Valuation and Management within EFCCC. A well-defined one-year workplan would greatly enhance the sustainability of the MIBC project results.

2

2. MIBC should prepare a concise, stepwise PES Procedures Manual based on PES principles and the project experiences to date to guide Commission staff and to supplement the PES Strategic Plan.

Rationale: Further consolidation and communication of the basic requirements and steps in formulation and implementation of PES agreements are needed to clarify the specific procedures. The MIBC approach as defined in the PES Strategy, "whereone or more providers sell one or more well-defined Ecosystem Services to one or more beneficiaries, for a well-defined period of time", needs more operational precision and technical rigor that meet international PES criteria. Proposed nonvoluntary cost recovery mechanisms and revised resource use tariffs should be clearly distinguished from revenues pursued through voluntary PES agreements. More emphasis is needed on the 'payments for specific ecosystem services provided' under PES agreement. These procedures should consider, for example,

(a) the identification of ecosystem services and objectives that PES investment will serve;

(b) the appropriate site strategies to achieve these objectives under the PES agreement;

(c) the selection of key performance indicators (KPIs) for the enhanced ecosystem services;

(d) the preparation of budgets according to accepted cost norms for the proposed work;

(e) the negotiation of the PES agreement between sellers and buyers;

(f) the roles and responsibilities of the partners to the agreement;

(g) the administration of funds and disbursements under the scheme; and

(h) the legal documentation on government authorisation of PES schemes under the supervision of EFCCC.

3

3. MIBC should strengthen the mandate and capacity of the Directorate for Ecosystem Valuation and Management in EFCCC to oversee and assist development and marketing of the PES approach for biodiversity conservation and ecosystem-based climate change adaptation (EbA), and to provide PES brokering services to regional and zonal offices.

Rationale: The PES program needs an institutional home within EFCCC with a few designated professional staff who have been empowered and trained to implement the program. This will require commitment of staff from EFCCC, and possibly additional capacity building support such that the staff are able to pursue and facilitate PES agreements with public and private sector partners and the communities in accordance with the established procedures. An EFCCC program plan for PES expansion is also needed as part of the project exit strategy and implementation of the PES Action Plan. The EFCCC staff should be involved in advocacy to show how PES initiatives complement the CRGE program.

4

4. MIBC should focus further economic valuation studies on demonstrating the business case for PES investments in ecosystem services and biodiversity conservation at a site level under the Local PES Fund Platform currently being developed by UNDP and EFCCC.

Rationale: Ecosystem valuation studies have mostly focussed on raising awareness of the magnitude of implied monetary values from conservation and sustainable utilization of ecosystems. These theoretical studies have overshadowed the more urgent need for applied economic analysis of conservation investment options and the sound 'business case' that they can offer Ministry of Finance and others. For example, an assessment of the costs and benefits of community drainage control and flood mitigation in Arba Minch municipality catchment area. Demonstration of this type of analysis at the project scale would significantly assist support for the Local PES Fund Platform by highlighting marketable values and the practical costeffectiveness of conservation. It would provide more useful information on the economic and financial incentives for conservation than further generalized studies of broad ecosystem values.

5

5. MIBC should ensure formal adoption of the pilot project Management Plans by the responsible government authorities including statements of commitment, budget and staff to support ongoing implementation and undertake revisions as needed and appropriate to encompass the catchment areas proposed by the implementing CBOs.

Rationale: The Management Plans prepared for each project site have provided relatively informal technical guides to land use zones and conservation/rehabilitation activities. There were assurances during the TE field mission that these plans are endorsed and adopted by regional/zonal and local authorities including certain budget commitments. Given the level of effort and importance of these plans for sustainability and ongoing implementation and expansion of the site conservation activities, at is advisable to obtain written commitment to the plans, and where necessary to update the plans based on site experiences to date and the expansion of protected area boundaries that may have recently occurred at each of the sites. Approved management plans are key documents for institutional strengthening (e.g., the proposed Choke Mtn Conservation and Development Office).

6

6. EFCCC and CRGE Steering Committee should establish an MOU to guide coordination with CRGE Task Forces in assisting PES agreements, biodiversity safeguards in CRGE and implementation of the Local PES Fund Platform

Rationale: The Local PES Fund Platform is still under development by the project. The concept needs to be fully endorsed and supported by the CRGE structure. Establishing a linkage to CRGE for mainstreaming biodiversity conservation incentives into the development sectors was a key concern expressed during the TE discussions. CRGE Tasks Forces are a main entry point for future PES agreements but they need to be formally supported and guided by an MOU with EFCCC on the proposed working relationship between the parties. Further, at the national level, mainstreaming biodiversity safeguards within CRGE investment projects needs to be clarified and highlighted. A statement of basic operational principles for protection of biodiversity should accompany the MOU. Some effort to integrate biodiversity conservation into the ATP and CRGE may have occurred but these principles now need to be operationalized in the EFCCC-CRGE working relationship.

7

7. EFCCC, in collaboration with the Ethiopia Biodiversity Institute and CRGE Facility, should develop and demonstrate practical core indicators of ecosystem change related to (i) land cover, (ii) hydrological systems, (iii) land degradation, (iv) habitat/population status for selected species, and (v) carbon sequestration that can provide better monitoring of results of PES agreements.

Rationale: Measurable results are a central element for effective PES schemes and accountable payments. The current PES agreements state that the provider [CBO] will "achieve the conservation gain of the land under its stewardship that can be expressed in terms of restoring degraded areas". However, there is no empirical accounting of the ecosystem services that are being funded by the PES "buyers/users". While detailed monitoring and impact assessment may not be possible, there are feasible and cost-effective means of assessing the main biophysical results that underpin the relevant ecosystem services. Core indicators of these results could include five general accounts:

Land cover: the Biodiversity Scorecard employs remote sensing imagery and data to assess time series changes in land use and vegetation cover that generally reflect ecosystem and habitat changes;

Hydrological systems: changes in stream hydrographs (e.g, mean annual discharge), aquifer recharge (e.g., downslope well water levels), sediment discharge (e.g., sedimentation monitoring traps) have been used to measure watershed rehabilitation results and could be selectively applied to PES projects.

Land degradation: there is an established model for mapping the general status of land degradation in Ethiopia at a course scale. This could be downscaled to a finer resolution with added ground truthing by project staff to provide for measurement of land stability and productivity within project watersheds.

Habitat/population status: the land cover assessment under the Biodiversity Scorecard is used as a rough proxy for assessing habitat conditions. This is a very generalized method. More project-specific assessment of selected or indicator species of concern jn the particular project area could be used to provide better empirical data on habitat quality and quantity. In some cases, estimates of changes in targeted wildlife populations may be possible where this is a specific objective in the CPA Management Plan.

Carbon sequestration: the carbon budgets of different vegetation regimes can be estimated from available data sources to provide a general indication of GHG reduction benefits

All of the above implies a more rigorous and proactive monitoring system with the application of existing methods and feasible data sources to assess PES project results. It also advances the national results-based monitoring systems in related land rehabilitation projects. It would require technical assistance from the relevant experts and GIS specialists involved in biodiversity conservation and forest land management. But the use of a more structured and evidence-based approach to monitoring ecosystem service results would greatly improve the PES model being promoted by the project, and provide international and domestic investors with high level quality assurance on the specific results delivered.

8

8. EFCCC should update the wording in PES agreements to ensure independent inspection and certification by government experts on works completed as per accepted standards.

Rationale: To ensure transparent oversight and quality assurance and the confidence of investors, it is important that the role of the "neutral verifier" referred to in PES agreements be well-defined. Many of the relevant standards for physical works can be found in Ethiopia's Guidelines for Participatory Watershed Development (2015/2019). These best practices can serve as reference points for assessing completion of physical works on PES projects. Not all of the drainage control structures were effectively installed (see Annex 9 Review of Project Sites) and more attention to quality is warranted, especially if gully treatments are planned in the future.

9

9. The Government of Ethiopia should undertake an Alternative Livelihoods Analysis of potential livelihood activities and opportunities at Project Sites including those aimed at increasing the participation of women, which would facilitate the future programs for conservation of these sites.

Rationale: The project document anticipated the support of GoE for livelihoods development. The current activities are very limited in type and quantity, and with few economic activities in core areas (e.g, agroforestry, NTFPs could be developed). While it may be too late to introduce expanded livelihoods, the project could prepare for future programs of the CBOs in the post-project period.

10

10. The CBOs involved in implementing the Pilot Projects should prioritize physical demarcation of the protected area boundaries, establish benefit-sharing agreements for work undertaken on private (non-community) lands, and simplify the public communications messaging to encourage community support for the protected areas.

Rationale: The field visits highlighted these three issues that need to be addressed. Others may be added as identified by the PMU staff in the final Quarterly work plan. There have been few organised opportunities for internal, self-assessment of field implementation performance and constraints. The final stages of the project are a good time for project implementation participants to reflect on the site work to date, the lessons learned for future projects, and the priorities for moving ahead after project funding ends.