Terminal Outcome Evaluation of the Environmental Sustainability within the UNDP Eritrea (2013-2016) Country Programme Action Plan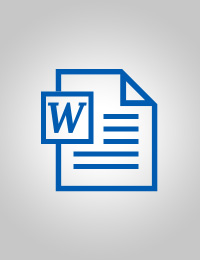 Evaluation Plan:

Evaluation Type:

Outcome

Planned End Date:

12/2016

Completion Date:

08/2017

Status:

Completed

Management Response:

Yes

Evaluation Budget(US $):

35,000
Title
Terminal Outcome Evaluation of the Environmental Sustainability within the UNDP Eritrea (2013-2016) Country Programme Action Plan
Atlas Project Number:

00078854,00050956,00061576

Evaluation Plan:
2013-2016, Eritrea
Evaluation Type:
Outcome
Status:
Completed
Completion Date:
08/2017
Planned End Date:

12/2016

Management Response:
Yes

Focus Area

:

1. Environment & Sustainable Development
2. Others

Corporate Outcome and Output (UNDP Strategic Plan 2014-2017)

1. Output 1.3. Solutions developed at national and sub-national levels for sustainable management of natural resources, ecosystem services, chemicals and waste

SDG Goal

Goal 13. Take urgent action to combat climate change and its impacts
Goal 15. Protect, restore and promote sustainable use of terrestrial ecosystems, sustainably manage forests, combat desertification, and halt and reverse land degradation and halt biodiversity loss

SDG Target

13.2 Integrate climate change measures into national policies, strategies and planning
15.1 By 2020, ensure the conservation, restoration and sustainable use of terrestrial and inland freshwater ecosystems and their services, in particular forests, wetlands, mountains and drylands, in line with obligations under international agreements
15.2 By 2020, promote the implementation of sustainable management of all types of forests, halt deforestation, restore degraded forests and substantially increase afforestation and reforestation globally

Evaluation Budget(US $):

35,000

Source of Funding:
DIM
Evaluation Expenditure(US $):

20,200

Joint Programme:
No
Joint Evaluation:

No

Evaluation Team members:

| Name | Title | Email | Nationality |
| --- | --- | --- | --- |
| Umm e Zia | nternational Consultant | umm.zia@cynosure-consultants.com | PAKISTAN |
| Umm e Zia | International Consultant | umme.zia@cynosure-consultants.com | PAKISTAN |

GEF Evaluation:

No

Key Stakeholders:
Countries:

ERITREA

Comments:

The outcome evaluation was conducted by UNDP
Lessons
1.

1.The GoSE is committed to Environmental Sustainability and has demonstrated this commitment through co-financing and programming with UNDP and other key international development agencies. 2.Local-level technical capacity of community organizations and zoba and sub-zoba administration has been enhanced during the course of implementation of Outcome 7. However, the cooperation between the GoSE and UNDP for the enhancement of technical capacity at the national level has not been robust enough. 3.Sub-optimal inter-ministerial coordination and stakeholder coordination is counterproductive to the efficiency and effectiveness of development projects. 4.Slow approval processes and late fund transfers leads to partial delivery of projects and Annual Work Plans. 5.A large number of activities in the Environmental Sustainability portfolio are season-specific. Therefore, effective implementation requires advanced planning and timely provision of resources, including finance, materials, and personnel, etc. 6.Local IPs and the Central Govt. must enhance and harmonize their decision making process to implement national-level activities. 7.Gender has been mainstreamed in some projects to a large extent. However, to ensure women's empowerment, it is necessary to design all projects and activities in a way that women are more direct rather than indirect beneficiaries.




Tag: Early warning preparedness Effectiveness Efficiency Energy Knowledge management Livelihoods Natural Resouce management Resilience Risk management Sustainability

Findings
1.

1. Implementation Arrangements: The portfolio is being nationally executed (NIM) under the overall coordination of the MND. Projects are implemented by various relevant ministries and departments of the GoSE. These in turn engage zoba and sub-zoba line departments for project execution. 2. Relevance: The UNDP's portfolio under Outcome 7 has been highly relevant to the strategic priorities of all stakeholders, including the Government of the State of Eritrea (GoSE), UN System, Donors, and the participating communities. Outcome 7 and associated activities are in line with key priorities and policies of the GoSE. Moreover, the portfolio of projects under Outcome 7 is in line with the international and national priorities of the United Nations, including the Millennium Development Goals (MDG 7), UN's Strategic Partnership Cooperation Framework (SPCF 2013-2016), the United Nations' Country Program Action Plan (CPAP 2013-2016) in Eritrea, and the UNDP's Country Program Document (CPD 2013-2016). Additionally, the GEF Country Program Strategy for the Small Grant Programs (SGPs) was formulated with linkages to Outcome 7 of CPAP (2013-2016). Similarly, the portfolio is in line with relevant GEF Focal Areas, including Biodiversity, Climate Change, Land Degradation, and Sustainable Forest Management. The Evaluation Consultant found the program for Environmental Sustainability Highly Relevant to the policy and environmental context in Eritrea and well aligned with the programming strategies of the UN as well as the priorities of the major contributing donors. 3. Efficiency: The portfolio's Efficiency was assessed in relation to the extent that resources have been economically translated into results. Consequently, various design and implementation aspects were reviewed, including program planning and design, partnership arrangements between the various program implementation entities, program implementation capacity, targeting, timeliness, M&E, and the utilization of available financial resources. The evaluation consultant determined that the efficiency of the Environmental Sustainability portfolio (Outcome 7) has been Moderately Satisfactory. Major factors contributing to this include the delays in decision making, lengthy fund disbursement procedures, slow procurement, lack of robust inter-ministerial coordination, and delays on seeking expert advice in cases where available local expertise cannot respond to problems necessary to achieve quality outcomes. 4. Effectiveness: The portfolio's effectiveness has been measured in terms of achievement of planned targets in the CPAP Results Framework and other contributions of the UNDP. Most of the targets under Outcome 7 for Outputs 1.1, 1.3, and 1.5 have been overachieved. On the other hand, activities under Output 1.2 have not been achieved as progress has been severely hampered due to the lack of a nominated IP and there has been no policy development under Output 1.4. Further, it is to be noted that as the CPAP results framework was not optimally designed, a large number of significant activities and achievements undertaken under Outcome 7 were not a part of the framework. Some key achievements in this regard include UNDP's assistance to GoSE in piloting of the land distribution process under the 58/1994 Land Proclamation; soil and water conservation (SWC) activities; piloting of Minimum Integrated Household Package (MIHP) in complementarity with improved water availability under the CCA project; installation of meteorological stations to enhance the GoSE's current weather forecasting and EWS capacity; and provision of Energy Efficient cooking stoves; etc.Overall, the Effectiveness of the Outcome 7 has been Satisfactory. Major reasons for this include the planning and implementation of activities well beyond the CPAP Results Framework, piloting of a number of innovative or groundbreaking concepts, e.g. land redistribution, MIHP, etc., and support to Gender under various projects. 5. Sustainability: The CPAP or individual project documents do not spell out a detailed exit strategy. Instead, the implicit assumption across the portfolio seems to be that upon the exit of UNDP and donor(s), the GoSE, its implementing agencies, and the participating communities will take ownership of the project's outcomes. However, a number of opportunities and threats need to be considered for the sustainability of outcomes within this context. Key opportunities for sustainability include the ownership demonstrated by GoSE and participating communities and projects with high potential for replication and up-scaling. On the other hand, major threats to sustainability include limited absorption capacity, lack of access to inputs and services, documentation of results from pilots, and exogenous risks such as lack of finance, climate change, and lack of alternative energy options.



Recommendations
1

1. As UNDP and donor strategy documents tend to provide guidance on planning and M&E, it is important that these documents (i) are comprehensively developed to include the broad range of activities undertaken within the portfolio; (ii) draw active linkages between inter-related program areas; and (iii) include gender-disaggregated indicators to ensure gender-targeted programming that can result in women's empowerment.

2

2.To ensure steady stream of funding, it is recommended that the UNDP in collaboration with the GoSE starts to engage other key potential funding organizations, e.g. the Green Climate Fund (GCF) and partner governments that place emphasis on supporting Environmental sustainability e.g. Governments of China and Japan, etc.

3

3.A number of strategic activities have been piloted under the UNDP's Environmental Sustainability portfolio that can have significant contribution towards the achievement of Outcome 7. Going forward, it is important that the GoSE and its partners focus on the replication and up-scaling of these activities based on the lessons learned during implementation of the pilots.

4

4.Considering the complex and time-bound nature of donor funded projects, it is highly recommended that dedicated project management and coordination units (PMUs/PCUs) are established for effective project implementation.

5

5.To ensure speedy and effective achievement of outcomes it is necessary that donors and international development partners collaborate on activity implementation. Coordination among stakeholders will not only ensure the leverage of funds but is also likely to guarantee a more comprehensive coverage as well as effective up-scaling of pilot activities.

6

6.Since the UNDP specializes in the provision of Technical Assistance (TA) to partner country governments around the world, it is strongly recommended that the GoSE relies on this strength of the agency when such technical assistance is required. The UNDP can in turn assist the GoSE through the provision of international consultants, peer reviews of policies, and exchange of experiences in other countries and regions, etc.

7

7.The capacity of GoSE ministries and IPs needs continual advancement so that the knowledge and skills of Government departments and staff at all levels can stay responsive to the ever-changing donor processes and requirements in the areas of project planning and project cycle management.

8

8.The Inclusive and Sustainable Development Unit(ISDU) is implementing highly inter-related projects in the areas of Environment, Resilience, and Food Security and Sustainable Livelihoods. To avoid a silo approach and benefit from inter-project synergies, it is important that a unit-level program strategy is devised.

9

9.The Project on Protected Areas has a substantial value for sustainable protection of valuable ecosystems in Eritrea. However, as the project has been suffering substantial implementation delays, it is recommended that the IP addresses the implementation challenges facing the project and design strategies to fast-track implementation of project activities.

10

10.With improved productivity and sustainable land management, the farmers are willing to invest in their land. Therefore, it is critical that this need is satisfied through establishment of linkages with improved inputs and services, e.g. microfinance, seeds, and fertilizers, etc.

11

10. In the context of exogenous threats, e.g. droughts, financial capacity, etc. there is a need for follow up on community-based initiatives through ongoing GoSE and development partner programs.

12

11.To strengthen women's participation and enhance their role in environmental protection, it is imperative to develop comprehensive gender-specific programming enabling women's ownership of or access to productive resources. Moreover, to ensure a synergized response, it will be essential to make active linkages between the Sustainable Governance Unit (SGU) and ISDU activities in the area of Gender during the 2013-2017 programming cycle. In addition, in the interest of gender balance in staffing, the inclusion of more women as senior team members needs to be seriously considered, as currently only one out of seven ISDU team members is a woman.