Support to ZIMSTATS End of Project Evaluation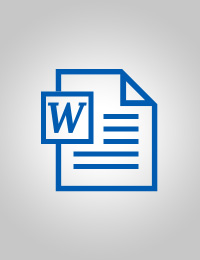 Evaluation Plan:

Evaluation Type:

Final Project

Planned End Date:

02/2018

Completion Date:

01/2018

Status:

Completed

Management Response:

Yes

Evaluation Budget(US $):

15,000
Title
Support to ZIMSTATS End of Project Evaluation
Atlas Project Number:

00062464

Evaluation Plan:
2016-2021, Zimbabwe
Evaluation Type:
Final Project
Status:
Completed
Completion Date:
01/2018
Planned End Date:

02/2018

Management Response:
Yes

Focus Area

:

1. Poverty and MDG
2. Others

Corporate Outcome and Output (UNDP Strategic Plan 2018-2021)

1. Output 1.1. National and sub-national systems and institutions enabled to achieve structural transformation of productive capacities that are sustainable and employment - and livelihoods- intensive

SDG Goal

Goal 1. End poverty in all its forms everywhere
Goal 17. Strengthen the means of implementation and revitalize the Global Partnership for Sustainable Development
Goal 3. Ensure healthy lives and promote well-being for all at all ages

SDG Target

1.2 By 2030, reduce at least by half the proportion of men, women and children of all ages living in poverty in all its dimensions according to national definitions
17.9 Enhance international support for implementing effective and targeted capacity-building in developing countries to support national plans to implement all the Sustainable Development Goals, including through North-South, South-South and triangular cooperation
3.3 By 2030, end the epidemics of AIDS, tuberculosis, malaria and neglected tropical diseases and combat hepatitis, water-borne diseases and other communicable diseases

Evaluation Budget(US $):

15,000

Source of Funding:
DFID, UNDP
Evaluation Expenditure(US $):

13,000

Joint Programme:
No
Joint Evaluation:

No

Evaluation Team members:
GEF Evaluation:

No

Key Stakeholders:
Countries:

ZIMBABWE

Comments:

This evaluation was not done well by the hired consultant and the CO raised issues on the quality of the report that was produced by the consultant which is of very poor standard which lacked indepth data analysis and evidence to substantiate the findings in the report that the consultant put together. Furthermore, the report did not meet the requirements of the TORs that were given to the consultant to guide the scope of his assignment.

Due to the sub-standard report the CO has withheld part of his payment awaiting for him to resolve the issues that are pending since end of 2017.
Lessons
1.

A number of pertinent lessons emerge from the above analysis. Key ones are that development projects interventions, such as this project, should address real causes and not problem symptoms and effects; projects should be differentiated from programmes; harmonising operational regulations and practises of development partners will minimise implementation challenges each time a donor financed project is availed; the political system should monitor and enforce the provisions of statutory legal provisions, with special reference to ZIMSTAT as the producer and disseminator of national statistics; participatory project management institutional frameworks, involving beneficiary and partner development institutions, are necessary for speedy and effective decision making and timely activity implementation; Transparency in project implementation dynamics, in particular the interface between regulations of the development partners and those of the targeted beneficiaries, in this case ZIMSTAT, is required at inception stages to minimise misunderstanding and conflicts at project implementation and Statistical units in line ministries have to be institutionalised and not be personalised.

Project successes, in particular, the conducting of national surveys, can be replicated if the institutions coordinating national statistics such as ZIMSTAT has appropriate staff, IT equipment and transportation(hired/or owned).



Findings
1.

Findings

Relevance

Project response to beneficiary needs

The project was relevant as it responded to the needs of ZIMSTAT and the NSS, two institutions that constituted the project target. Prior to project intervention in 2012, ZIMSTAT capacity to collect process and disseminate statistical data had been decimated by the multidimensional effects of the dysfunctional macro-economy. Section 1 above has provided a detailed discussion on the operational challenges faced by ZIMSTAT, in particular, inadequate staff, inadequate and dilapidated IT infrastructure and declining financial resources for operations. ZIMSTAT was progressively unable to carry out mandatory surveys such as population census, agriculture & livestock survey, survey of services and others. On the other hand, the NSS lacked coordination, a common understanding on statistical concepts, norms and values as well as effective statistical units in line ministries, resulting in the production of poor quality administrative data. The national statistical system (ZIMSTAT, users and producers) was evidently in disarray and could no more avail the required statistics regularly. The project design took account of these challenges. The intervention strategy thus had four pillars, whose integral impact was expected to ensure availability of statistics on a sustainable basis. The first pillar involved strengthening the capacity of ZIMSTAT and the NSS. The second pillar involved promoting awareness on the "premium" value of statistics. The third pillar involved improving the NSS coordination effectiveness. The fourth pillar involved timely production and dissemination of statistics.




Tag: Agriculture Livestock Challenges Relevance Human and Financial resources Infrastructure Technology Coordination Institutional Strengthening Data and Statistics

2.

Relevance was partly undermined by the project's limited focus on the real causes of statistical gaps and irregularity. The real causes were related to the macro-economy that, between 2000 and 2008, significantly declined, as well limited ZIMSTAT capacity to independently raise finance. National institutions that depended on Ministry of Finance and Economic Development finance to subsidise operational costs, including ZIMSTAT, fell obvious victims to the declining domestic and foreign revenue bases. It is these causes that the project should have considered as part of project design. This does not suggest that the project could have solved the macroeconomic problems. However, the nature of intervention strategies could have been structured in a different dimension. Instead, the project addressed symptoms and effects (data backlogs, etc.). Addressing symptoms represented a short run solution, and short run solutions are only effective if the problems are transitory or temporary in nature. This evaluation confirmed that the problem was long term in nature and the real problem causes were not addressed by the project and herein lay the key weaknesses in this project design.




Tag: Challenges Relevance Resource mobilization Data and Statistics

3.

Project ownership

The project was relevant as it enabled the targeted beneficiaries to own the project. The project development strategies reflected the National Strategy for the Development of Statistics (NSDS), strategies that were formulated by the NSS stakeholders. The stakeholders, under the coordination of ZIMSTAT, steered the project course during the project period. In particular, ZIMSTAT chaired the Project Steering Committee while selected government ministries were members in the same committee. These, in liaison with development partners, guided and supervised project activity planning, implementation, monitoring and evaluation. Consequently project activities were largely executed by ZIMSTAT, through her four Divisions, in line with ZIMSTAT's day to day roles and activities. A number of NSS actors supported ZIMSTAT operations by participating at various stages in the execution of surveys, though this depended on individual surveys. In particular, the Ministry of Labour and Social Welfare (MLSW) and National Social Security Authority (NSSA) participated in the execution of the Labour and Child Welfare Survey from questionnaire design, pilot testing, and supervision of the data collection process up to report writing. Similarly, administrative data was collected and disseminated by many line ministries as they usual do, again ensuring that information collection and dissemination were under the ownership of NSS actors. In this regard, government continued to cover salary costs for ZIMSTAT and line ministries as they executed project cum ZIMSTAT activities.




Tag: Government Cost-sharing Implementation Modality Oversight Ownership Project and Programme management Coordination Data and Statistics National Institutions

4.

Promotion of NSDS and government policy vision

The project was relevant as its objectives and strategies were in line with those enunciated in the NSDS 2012-2015. In particular, the NSDS mission was "to produce timely, accurate, reliable and relevant statistics for evidence based planning, policy formulation, decision making and research". This project thus represented a "building block" towards the achievement of the said vision, and this made it particularly relevant.




Tag: Relevance Country Government Data and Statistics

5.

ZIMSTAT expertise and experience

The project was also relevant as it adapted to the ZIMSTAT and the NSS experiences and expertise. Thus, despite the capacity limitations that faced ZIMSTAT, most project activities were done by ZIMSTAT staff, with few outsourced to the consulting services sector.




Tag: Relevance Implementation Modality Project and Programme management Institutional Strengthening

6.

Quality of Project design

The project design has to be understood within the context of the National Strategy for the Development of Statistics (NSDS), covering the 2011-2015 period. This NSDS was designed for strengthening statistical capacity across the entire National Statistical System (NSS). The strategy was also designed to underpin the statistical activities of the NSS during the plan period and was expected to provide the overall direction and framework for coordinating national statistical activities. This project design was thus "bonded" to the NSDS, with a hope this would ensure an effective and well-coordinated development of the National Statistical System. Previous (since 2009) financial interventions in the statistical sector by UNDP, UNICEF, USAID, UNFPA, AfDB, ACBF and World Bank were perceived to have failed, largely because they did not adopt a sector- wide coordination approach.




Tag: Programme/Project Design Coordination Institutional Strengthening Data and Statistics National Institutions

7.

Accordingly, and to mitigate the limited effectiveness of previous project designs, this project adopted a coordinated approach towards strengthening the capacity of ZIMSTAT through a system-wide approach. The intervention thus had objectives, results, activities and budgets that covered the entire NSS and accordingly a significant budget of $71 294 000 over the three year project period. Accordingly, in mid-2012, UNDP and ZIMSTAT signed a programme agreement to the value of $71 294 000. This agreement, though, was signed in absence of total budget financing.

UNDP undertook to mobilize funds to cover its work, but expected other interested donors would participate in activity financing. The programme took off in 2012, with minimal budget commitments and herein laid the major difference with conventional project designs. A conventional project is initiated on the basis of a budget commitment within the agreed project period. The "Support to ZIMSTAT and the NSS" project intervention did not adopt this project approach. Rather, a plan or programme approach was adopted, and converted into a "project". Upon receiving finance from DFID and others, UNDP converted the programme to a project. This was quite procedural given that project usually emanate from programmes. However, in this particular case, no attempt was made to upgrade the logframe to reflect this conversion from sector wide programme to a selective project approach. Consequently, the "project" implicitly adopted the "programme intervention logic, comprised of numerous activities, many targets, four outputs and one outcome. Updating the intervention logic would have realigned project results (outputs/outcomes) to the new project dimensions. This would then enable an objective assessment of project effectiveness. In the absence of such an update, the project effectiveness was assessed with regards its contribution to project results (outcomes and outcomes.). This makes assessment of this project unique, because projects are usually assessed with regards the extent to which activity implementation leads to result achievement, in particular OUTPUTS. This project will however be assessed with regard the contribution it made to programme results, since the project implicitly adopted the programme intervention logic.




Tag: Donor relations Human and Financial resources Programme/Project Design Results-Based Management UNDP Management UNDP management Institutional Strengthening

8.

The logframe

Overall and specific objectives were defined in the logframe and were reflective of the beneficiary needs. Indicators were however not well defined at both output and outcome levels, particularly so because they were not specific, measurable, accurate, realistic and time bound (SMART). Though not undermining the relevancy of the project intervention, inappropriate indicators made it difficult for the consultant to assess the achievement of project objectives on the basis of logframe indicators. For instance, Output 1 indicator was stated as "number of staff recruited and trained)". This indicator reflected a project activity. The indicator also reflected a cause for ZIMSTAT incapacity, but did not show in what way ZIMSTAT capacity would be improved by increasing staff. Capacity improvement would ordinarily be reflected through increased production and dissemination of quality data on a timely and regular basis. In this regard, indicators under Output 4 (production and dissemination of quality data and statistics) that referred to increased number of surveys as well as timely production of surveys would have been the appropriate indicators under Output 1. Increasing staff was a necessary but not sufficient condition to increase ZIMSTAT capacity. The correct formulation of indicators would be to define the expected institutional benefits of increasing staff and other measures. In the case, ZIMSTAT's timely production and dissemination of quality data would reflect/indicate ZIMSTAT capacity building. Accordingly, output 4(Production and dissemination of quality data and statistics) would be better placed as an indicator rather than as an OUPUT. The key challenge however was that most if not all indicators were not SMART.




Tag: Challenges Programme/Project Design Results-Based Management Data and Statistics

9.

Data availability

Data was generally available on activity implementation. In this regard, activities implemented were well articulated. This enabled the assessment of project efficiency. Data on outputs 1, 2, and 3 could not be collected because the indicators were not objectively verifiable and baseline values had not been quantified. For instance, output 3 baseline was stated as "limited institutional arrangements and lack of strategic direction has resulted in the production of poor quality data". It was necessary to state in quantitative terms what was meant by poor quality for easy of comparison when evaluating project results. Data on output 4 indicators was available and this made it possible to assess the realisation of output 4. There were no indicators for project outcome (data availed on a timely basis). Discussions with ZIMSTAT however indicated data was availed through different means (website, workshops, document distribution, and posters) to users. These discussions also indicated the time lag for different types of data sets, with some data sets having a one year time lag, while other data sets have longer time lags. In particular, statistics used to compile GDP have a one year time lag, implying that data availed two or more years after collection, will be of limited use. It is such proxy indicators the consultant resorted to in assessing the project objective.




Tag: Challenges Efficiency Results-Based Management Data and Statistics

10.

Complementarity with other projects

The project was relevant as it complemented other projects financed by different development partners and government. Key donors who financed related projects between 2013 and 2015 were the World Bank, AfDB, UNICEF, UNFPA, USAID, OECD, ACBF, ILO, CORDAID, Culture Fund, POTRAZ, and UNECA.

The value of this complementarity was however undermined by a number of factors. There was no common donor policy on financing and other operational regulations. In particular, each donor had its own financing regulations, which sometimes contradicted what other donors were doing. Development partners such as AfDB and UNICEF advanced money into ZIMSTAT account, while UNDP managed project finance by itself. Similarly, while some development partners paid for field allowances and fuelled government vehicles, UNDP had problems with such provisions. While this did not undervalue the support given by different donors, it left ZIMSTAT confused as to why donors targeted at the same institution used different operational regulations and systems, particularly given the fact that some systems were found to be more complex than other systems. ZIMSTAT was particularly concerned about such conflicting regulatory environments by development partners.




Tag: Donor relations Policies & Procedures Programme Synergy Donor UN Agencies Civil Societies and NGOs

11.

Project complementarity was further undermined by the lack of a clear framework to prioritise ZIMSTAT activities for financing purposes. In this regard, project activities tended to reflect donor interests and not necessarily the felt priorities of the NSS. For this reason, some key project activities as contained in the NSDS 2012-2015 were not financed simply because they were not in compliance with donor interests. While donors are free to finance activities of their choice, there is need to treat statistics as a thematic area, and not disaggregate it according to interest areas. This demands a sector approach to statistical development, which hitherto has not been the case. For instance, the GDP as a thematic area has 14 sectors and would need statistics on the 14 sectors, irrespective of financier interest. Collecting information covering fewer sectors than the 14, despite being in line with donor interests, would not serve the interests of GDP estimators.

The MAMID overlapped with the project and carried an Agricultural and Livestock Survey (ALS), in competition with the project. This not only wasted resources due to role overlaps, but rendered the survey by ZIMSTAT of limited value to MAMID, a ministry that constituted one of the key beneficiaries of this product. Such overlaps continued to exist in the face of a legal framework that mandated ZIMSTAT as the formally recognised producer and disseminator of national statistics. The MAMID justified its participation in the statistics sector in response to the volatile availability of ZIMSTAT statistics.




Tag: Challenges Rule of law Donor relations Harmonization Programme Synergy Donor Data and Statistics

12.

Efficiency of implementation

Project efficiency was considered to be satisfactory for a variety of reasons as detailed below..

Implementation mechanisms

The chosen implementation mechanisms contributed to the achievement of project results (outputs and outcomes). In particular, the project did not create project institutions that operated parallel to ZIMSTAT and NSS institutions. Activity implementation thus greatly benefited from the experience and expertise of ZIMSTAT and other NSS actors and in the process mitigated potential start up delays. ZIMSTAT work ethics and accountability norms were adopted within the project implementation framework though refined where necessary through the participation of the UNDP. Implementation decision making was done in a participatory manner through the institution of the Project Steering Committee (PSC). Key stakeholders were represented on this committee and ZIMSTAT chaired the meetings. UNDP, DFID, MAMID, MOF and ZIMSTAT constituted the steering committee, enabling a democratic project governance structure. This participatory governance promoted speedy decision making on operational and financial challenges.




Tag: Efficiency Rule of law Implementation Modality Oversight Project and Programme management Country Government UNDP Management UNDP management

13.

Role of the UNDP

UNDP played an important role towards the realisation of project results. It facilitated project management and provided technical backstopping through a Project Coordinator and its local office staff. UNDP also provided administrative inputs through the UNDP Operations sections (Finance, Human Resources). In compliance with its operational framework, UNDP worked in close collaboration with the implementation partner (IP), ZIMSTAT. The key focus of the UNDP was the development of statistical skills within the IP; hence capacity building for ZIMSTAT and the NSS was one of the key project components.

UNDP enabled different development partners to participate in project financing by adopting a pooled and parallel management approaches. UNDP was thus able to manage DFID funds as well as facilitate direct project financing by USAID-SERA and AfDB. This flexibility in financing arrangements was of great value as the project ended up with more financiers than at its time of inception in 2012. Pooling of resources also enabled DFID, which had no operational relationships with government at that time, to participate in project financing.




Tag: Government Cost-sharing Resource mobilization Human and Financial resources Partnership Project and Programme management UN Agencies UNDP Management UNDP management Coordination Institutional Strengthening Civil Societies and NGOs

14.

The pooling of funds for management by a UN institutions was however not entirely a new innovation. The management approach had started much earlier, in 2011/12 when the National Census was carried out. Five development partners and three UN Agencies had then pooled resources together under UNFPA management. Interviewed participants had concerns with the concept and practice. The main concern was related to the impact of differing financial and operational regulations on project implementation efficiency. This conflicting regulatory dilemma was high in situations where each of the participating institutions had rigid financial, accounting and operational regulations. In such situations, each of the partners would strive to have own regulations adopted. In the words of one participant, the management approach "was a very bad example". For this reason, a number of institutions avoided this management model, preferring to deal direct with ZIMSTAT. It was for the same reason UNICEF and USAID-SERA preferred a parallel funding approach. Despite these concerns, participants agreed the management approach by UNDP, improved operational efficiency through the avoidance of duplication and resource wastage, but still concluded the costs of this approach could have been significant. Some of the delays were a mere reflection of the level of misunderstanding ZIMSTAT officials had on UNDP operational frameworks at project inception. One way to minimise such misunderstandings would be to orientate ZIMSTAT officials as part of project inception.




Tag: Resource mobilization Donor relations Implementation Modality Innovation Operational Efficiency Policies & Procedures Donor UN Agencies UNDP Management UNDP management Civil Societies and NGOs

15.

UNDP leadership role in country statistical development

While it was generally agreed that UNDP and other UN Agencies (UNFPA, UNICEF, etc.) had roles to play in the country statistical development, there was no general consensus on which organisation had the leadership role in this regard. There was no disagreement on the fact that the UN, through UNISTATS, had statistical competence at world level. What however remained debatable was which UN agency in Zimbabwe would be the best to lead statistical development. This discussion was done in response to the evaluation terms of reference that required an assessment of UNDP leadership role in statistical development in Zimbabwe. The argument was each UN agency had expertise in its own areas of interest, and each should accordingly take the lead as appropriate. Stakeholders agreed on the need for joint programming in statistical interventions. Within this context of joint programming, each agency would focus on its area of interest and then take a lead in that particular area of interest. In this regard, if the joint programme focussed on different statistical themes (social, economic, demographic as reflected in the 8 statistical themes constituting the NSS) each UN agency would be expected to focus and lead on its area of interest. These views were confirmed by UNFPA, who currently chair the Data for Development Group and currently provide the lead on Statistics in the UN system. ZIMSTAT was however of the view that it (ZIMSTAT) had adequate statistical competence and would not require external assistance in this regard. ZIMSTAT however appreciated the financial, managerial and administrative skills they received from ZIMSTAT and other partners.




Tag: Agriculture Livestock Harmonization MDGs Project and Programme management Country Government UN Agencies UNDP Management UNDP management Data and Statistics

16.

UNDP synergies with other projects

This project was housed within a wider Economic Management project and drew from the expertise of project staff and stakeholders. The project also provided valuable input to Millennium Development Goals (MDGs) and was thus aligned to the work of other partners in the area of MDGs. Links were also made to other partners working in the development field, including donors and other UN agencies. There was also an attempt to create synergies with the Ministry of Agriculture, Mechanisation and Irrigation Development (MAMID). This synergy did not happen because Ministry collected data that was similar to data collected by ZIMSTAT as part of the Agriculture and Livestock Survey (ALS). In fact, there appeared to be no appetite for this collaboration on the part of both ZIMSTAT and the Ministry. Worse still, there seemed to be no "political will" to catalyse this appetite, as the political structures formally recognised statistics collected by both institutions. MAMID justified parallel data collection in response to ZIMSTAT untimely and irregular delivery of crop and livestock statistics. ZIMSTAT argued that it had the national mandate to collect and disseminate national statistics. Whatever the source of this responsibility overlap, the unfortunate outcome was that MAMID depended on its own data for policy making and programme monitoring, in particular crop yields and livestock conditions, in the absence of ZIMSTAT technical advice.




Tag: Communication Harmonization MDGs Programme Synergy Country Government Data and Statistics

17.

Activity planning

Project implementation was guided by quarterly and annual work-plans. This practise ensured that project activities under implementation remained focused to the realisation of planned results. This also gave activity timelines and realistic budgetary resources. ZIMSTAT seconded one of its staff members to work directly with the Project Management Unit (PMU). This officer, referred to in the project as the NSS Contact, reported direct to the Director General (DG). The NSS Contact, together with the Project Coordinator, prepared the project annual work-plans and annual progress reports. Secondment of a ZIMTAT officer to the project coordination team, enhanced speedy and timely communication between the team and the Director General and in the process facilitated speedy decisions. Consequently, the project management team produced detailed work-plans on a quarterly and annual basis, which work plans were approved by the Steering Committee and signed for by ZIMSTAT and UNDP. The work-plans highlighted the nature of activity, the timing of an activity, the responsible actor, the source of finance as well as the activity budget. This practise significantly contributed to implementation efficiency.




Tag: Efficiency Communication Human and Financial resources Implementation Modality Oversight Ownership Project and Programme management Country Government Coordination

18.

Adequacy of inputs

Inputs were adequate for UNDP selected activities, improving opportunities for project efficiency.

Activity delays

The project witnessed numerous delays at inception and activity implementation. The potential adverse impact of these delays on the realisation of project results was however mitigated by the relatively speedy reaction of project management, under the supervision of the Project Steering Committee. Key delays and challenges encountered are discussed below.




Tag: Challenges Implementation Modality Project and Programme management

19.

UNDP regulations and procedures

ZIMSTAT officers were not familiar with UNDP financial regulations and procedures and this led to delayed financial disbursements. In response, UNDP held an induction workshop for ZIMSTAT officials. It also (UNDP) hired a full time Project Assistant to help in this regard, with the support of a UNDP Programme Assistant. Despite this noble response by UNDP, ZIMSTAT officers remained unhappy with UNDP financial and operational regulations. ZIMSTAT compared UNDP financing and operational framework with other donors and were concerned with what they perceived to be 'UNDP excessive red tape".

ZIMSTAT was concerned that the project financial control remained largely a UNDP responsibility, despite the different accounting systems between Government and UNDP. This was in direct contrast to other donors (such as AfDB and UNICEF) that deposited money direct into ZIMSTAT project account, enabling financial management that was in compliance with ZIMSTAT's systems, though under strict monitoring by the financiers. ZIMSTAT preferred this later approach as it enabled ownership and accountability over project finance. For instance, ZIMSTAT (discussion with ZIMSTAT accountant) highlighted a glaring difference in the cash acquittal methods. UNDP was reported to acquit on the basis of expenditures, while ZIMSTAT acquitted on the basis of the use to which money was spent on. In the case of fuel acquittal for instance, ZIMSTAT would be interested in fuel use, while UNDP was reportedly interested on fuel purchased. ZIMSTAT preferred a situation where the two systems were reconciled given that both UNDP and ZIMSTAT were jointly accountable for project success. UNDP justified such regulations in response to inadequate controls by ZIMSTAT as reflected in some "Back to Office" Reports.

Whatever the nature of misunderstandings, the consultant recommends more dialogue between UNDP and ZIMSTAT to minimise the levels of misunderstandings.




Tag: Challenges Donor relations Human and Financial resources Policies & Procedures Country Government UNDP Management UNDP management

20.

DFID financial disbursements

DFID second tranche was delayed by one month. This happened because of delayed disbursement authorisation by UNDP headquarters. In response, DFID allowed one month extension for date of acquittal of the second tranche. The request for the third tranche was also extended by one month. While a month delay was of marginal impact given the project total duration, it still provided a useful lesson for future activity management under pooled funding arrangements.




Tag: Challenges Human and Financial resources

21.

Delayed census data publication

Statistics users complained that the lengthy data collection and processing by ZIMSTAT delayed the release of census data. ZIMSTAT had a contrary view and argued that the census timing was within the confines of the General Data Dissemination Standard (GDDS). This debate raised an important lesson that participation and transparency in the execution of national surveys was important. It also raised another lesson that, while guided by international standards, ZIMSTAT should produce statistics that satisfied the user time expectations.




Tag: Challenges Anti-corruption Communication Data and Statistics

22.

Staff shortages for the processing of ALS backlog data

The processing of ALS backlog data took longer than expected largely because ZIMSTAT did not have adequate staff. UNDP responded and allowed for the hiring of short term staff to expedite data processing. ZIMSTAT also reduced the sample size by 50% to expedite data collection and avoid future data backlogs. The use of technology was reportedly proposed to solve this problem. The Board is reported to have approved the proposal and the process went as far as a demonstration and signing of a contract for a pilot of the technology. It is however alleged that ZIMSTAT delayed technology adoption for fear of having external consultants access raw data. It would be important to know how other countries using related technologies are managing the risk of raw data exposure.




Tag: Challenges Human and Financial resources Technology Data and Statistics

23.

Non electronic data collection and processing systems

All major surveys were characterised by delayed completion periods and relatively expensive data collection procedures, largely because manual paper systems were still under use. ZIMSTAT was supportive of the idea and a number of modern data collection technologies were under piloting at the time of this evaluation.

Monitoring and evaluation

The project was monitored by both the Project Management Unit and UNDP. Quarterly monitoring visits to provincial offices and some selected enumeration areas were done. Spot checks were also conducted by the project staff. The monitoring findings were detailed in quarterly, annual and "Back to Office" reports. The reports focussed on activities done, challenges faced, remedial measures taken, activity expenditures and balances brought forward. These reports were reviewed by the Steering Committee and on the basis of these reports, the Committee made relevant and appropriate changes and modifications. In particular, all delays and solutions discussed above were discovered and solved as part of these monitoring exercises.




Tag: Challenges Innovation Monitoring and Evaluation Oversight Data and Statistics

24.

Activity implementation

Despite the numerous delays and challenges highlighted above, a significant number of activities were carried out under each project component. A detailed account of activities completed is given under section 3.3(effectiveness) below.

Project expenditure patterns

Expenditure patterns reflect extensive delays at activity implementation, with a significant portion of project budget spilling over into 2017. This project was originally scheduled to end in 2015. It was then extended by one year into 2016.




Tag: Challenges Human and Financial resources Implementation Modality

25.

Effectiveness

Project effectiveness was assessed in terms of; 1) project capacity to undertake planned activities; 2) the extent to which; i) ZIMSTAT and the NSS were strengthened; ii) awareness on the value of statistics was promoted; iii) the NSS was developed and coordinated effectively and; iv) the extent to which planned surveys were produced and disseminated and; 3) the extent to which ZIMSTAT was able to disseminate and avail data to NSS stakeholders. Assessment was based on logframe indicators as well the consultant's analysis after interviewing NSS stakeholders, ZIMSTAT and project management.

Activity implementation

Activities to strengthen ZIMSTAT and NSS capacities

Notable activities carried out included the Capacity Needs Assessment for ZIMSTAT, Business Process Analysis and Re-engineering (BPR) of ZIMSTAT, ICT Needs Analysis and Data Processing Centre Strategy. The ICT Needs Analysis provided a framework for ICT capacitation and guided the procurement of ICT Hardware (desktops, computers, laptops, servers and others) that ZIMSTAT received. The BPR report recommended the establishment of flexible communications and communication networks, adopting a comprehensive change management programme, implementing periodic business and quality audits and investing in general assets and other infrastructure. Programme activities to recruit staff, support revenue generation strategies, and identifying potential sources of funding, including the establishment of a consultancy unit and supporting the establishment of the performance management processes based on the Results Based Monitoring (RBM), were not done. These were not part of the UNDP selected project activities. Despite these and other activities not featuring on UNDP project activities, it is necessary that the non-implementation of activities planned as part of the programme in 2012 be highlighted as this could explain variations between this project achievements and expected results.




Tag: Effectiveness Communication Human and Financial resources Technology Awareness raising Coordination Institutional Strengthening Data and Statistics

26.

Activities to promote awareness on the use and value of statistics

Key activities taken included holding two breakfast meetings for captains of industry, supporting the development of NSDS2 (2016-2020) through a NSS stakeholders' workshop held in 2015 and the improvement of the ZIMSTAT website. The key workshop objective was to assess the relevance of available statistics and identify priorities for statistics delivery for the next 5 years. All planned activities as referred to in the main programme document, were done.

Activities to develop manage and coordinate NSS effectively

Key activities included preparation of communications and advocacy strategy, appointment of an NSS coordinator, holding a NSS chairpersons workshop and the provision of 8 laptops to selected ministries. It was expected that accessing IT equipment would strengthen the compilation of statistical information by these ministries. The Chairpersons' workshop was particularly interesting as it recommended that; 1) sector coordination mechanisms needed to be improved and that ; 2) ZIMSTAT should make a follow up on recommendations made by the Permanent Secretaries in 2011 to establish statistical units in line ministries. Most planned activities, as reflected in the main programme document, with the exception of those to establish statistical units in line ministries, were done. Interviewed line ministries differed on the relevance of statistical units, with some in support, and others arguing it would not affordable in the current economic environment. Ministries that had statistical units, in particular ministries of Health and Labour attributed great value to the units because they had a focal point for information storage.




Tag: Country Government Advocacy Awareness raising Coordination Data and Statistics National Institutions

27.

Production and dissemination of quality data and statistics

Key activities included PICEs (2011/2012) analyses and dissemination, questionnaire designing, training of trainers, training of enumerators, data collection, data analysis and report writing for all planned surveys. In the case of the ALS, key activities were i) undertaking a listing and verification exercise and drawing up a new sampling frame(and sample) which replaced the last sample that had been drawn up in 2003/4; ii) recruitment of 160 new enumerators and 90 former enumerators; iii) collecting data for the 2014/2015 ALS in seven modules(area measurement, crop inputs, employment, post-harvest, transport and energy; iii) addressing all data backlogs from the 2011/12 to 2102/2013 periods, for all outstanding modules; iv) publication of data backlogs and v) publication of the 2014/15 ALS.

Most programme activities were done with the exception, as confirmed by project management, of those to support the improvement of data analysis and use of GIS technologies and also those to provide support for training to meet IMF data dissemination standards.




Tag: Communication Technology Data and Statistics

28.

Planned Results (Outputs)

Capacities of ZIMSTAT and the National Statistical System strengthened

Project activities as elaborated above contributed significantly to building the capacities of ZIMSTAT and the NSS. In particular, the IT section was greatly strengthened as part of process to improve IT connectivity (computers, servers, etc.) from district level, provincial and national levels. Staff at different levels was trained. Selected officers went to regional countries for further training on statistics, staff was trained on the operation of the Website, and enumerators and their team leaders were trained on upcoming surveys. In particular, 6 officers were sent to Uganda for Degrees; 6 officers were sent to Uganda for 1 year diploma courses, ZIMSTAT junior staff and staff from other line ministries received on the job training as part of survey execution. NSSA praised the ZIMSTAT expertise and agreed NSS officials who participated on surveys received extensive training on -the job. ZIMSTAT senior management prioritised IT as an area that had received extensive strengthening, with other areas coming next.




Tag: Human and Financial resources Technology Capacity Building Institutional Strengthening Data and Statistics

29.

The capacity building effects of the project on ZIMSTAT and NSS capacity building were however undermined by a number of factors. In particular, two other critical inputs towards capacity building, namely staff recruitment and revenue generation capacitation, as planned for in the main programme document, were not done. Consequently, as at 15 March, 2017, ZMSTAT still had 128 vacancies out of a total establishment of 378 staff, a significant 47%, due to the melting macro-economy. This staff shortage was higher than at project inception where ZIMSTAT had 98 vacancies out of 376 staff (26%).ZIMSTAT dependence on large staff numbers was costly and non-affordable and ZIMSTAT was generally being encouraged to adopt appropriate technologies for data collection and processing. ZIMSTAT technology adoption rate remained low for a variety of reasons. ZIMSTAT staff remained under pressure and some interviewed staff had not been on leave for a long time. The biggest blow undermining the capacity building of the system, however, was the lack of initiatives to identify potential revenue sources for ZIMSTAT, including the establishment of a consultancy unit. This factor was considered by the 2012 project document to be a critical input toward ZIMSTAT capacity building. ZIMSTAT was aware of the pressure to commercialise but was taking a careful approach, citing that information was a public good. Being a public good, ZIMSTAT feared the usual risk where benefits could not be internalised, and in the process being unable to recover production and marketing costs. All these were genuine fears that need more analysis as part of the commercialisation strategy.




Tag: Challenges Resource mobilization Business Model Human and Financial resources Capacity Building

30.

ZIMSTAT capacity gaps were further revealed at the district levels. Table 3 shows that district officers that received computers did not receive necessary training. It also shows that in all the three provinces visited, email connectivity had been disconnected for non-payment. In fact, the provincial officers confirmed that the email connectivity had been cut off three months after being installed , clearly highlighting some of ZIMSTAT's operational constraints during the tenure of a project designed to enhance capacity. Provincial officers were further concerned with limited transportation capacity at district levels, particularly in the face of the land reform that has led to increased sample sizes. The officers argued it would be difficult now to post questionnaires as was previously the practise, given the new land settlement patterns, making it necessary that transportation capacities are increased tenfold. Table 3 shows the interconnectivity status at districts located in provinces visited.




Tag: Challenges Rural Human and Financial resources Technology Capacity Building Operational Services

31.

Awareness on the use of and value of statistics promoted.

Activities done under the component had great potential to promote awareness on the use and value of statistics, in particular support to the NSS workshop aimed at discussing the preparations of the NSDSP (2016-2020). The incremental benefits on stakeholder awareness were however limited given the existing level of awareness demonstrated by line ministries interviewed.

Interviewed statistics users (Ministry of Labour, Agriculture, Health; NSSA, ZNCC) confirmed their awareness on the use of and value of statistics well before the project. In this regard, awareness on the use and value of statistics was not a limiting factor. Rather, the main constraint was the untimely and irregular provision of ZIMSTAT statistics. As a mitigatory measure, users resorted to; 1) the use of estimates (Ministry of Macroeconomic Planning and Investment Promotion); 2) carrying out own statistical surveys (MAMID) and 3) getting data from alternative sources to ZIMSTAT (ZNCC and others). As further proof that users had knowledge on the value of statistics, they complained against ZIMSTAT delayed release of the recent census data, with ZIMSTAT defending the "delay" and arguing it was within the General Data Dissemination Standard (GDDS) time frame. All users interviewed complained that ZIMSTAT Website was not easily accessible in comparison to regional and some local statistical websites, again confirming their "hunger" for statistics. Some ministries, such as Labour and Social Welfare and Ministry of Health Child Welfare had elaborate statistical systems, again confirming that users were aware on the use and value of statistics. In fact, stakeholders in the labour sector had reportedly indicated their willingness to pay for production costs incurred by the Ministry of Labour in producing and disseminating labour statistical bulletins. The Ministry of Agriculture has set up a system to carry out agricultural and livestock survey in reaction to irregular survey based statistics from ZIMSTAT. Given this background information, the effectiveness of activities implemented in this regard could at most be marginal.




Tag: Challenges Communication Country Government Awareness raising Data and Statistics

32.

NSS developed and effectively managed and coordinated

Key factors considered important for effective NSS coordination by the 2012 ZIMSTAT programme were the establishment or consolidation of statistical units in line ministries, appointment of a NSS coordinator and provision of computers to ten line ministries. The NSS coordinator was appointed and five ministries received computers. No support was available to establish or consolidate statistical units in line ministries. For these and other reasons, statistical units in line ministries (with the exception of Health and Labour ministries) remained identifiable with one person, and in the absence of such a person, operations came to a halt. The consultant faced numerous challenges to have meetings with "personalised" line ministry "statistical" units or at least representatives of the same. In situations where the contact person was unavailable, nobody in the ministry understood this project and meetings had to be done upon a person's return. The situation got worse in the event the contact person had left the ministry or had passed on. The situation however differed in ministries such as health and labour and social welfare, where the units had been institutionalised. Because of this institutionalisation, the Ministry of Health and Child Welfare statistical unit was highly decentralised to clinic level. The Ministry of Labour also had had a statistical unit headed by a Deputy Secretary, with 5 economists and five enumerators. A few ministries interviewed were hesitant to establish institutionalised units citing financial challenges in the current economic environment.

The five ministries that received computers and laptops did not receive the software; neither did they receive related training. Even if all the ten ministries had been supported with computers, computer software and relevant training, in the absence of well-defined indicators, it would still have been difficult to show the incremental impact of the project activities on NSS coordination. In this context, the incremental benefit of computer provision and other activities on effective NSS coordination could not be verified.




Tag: Challenges Procurement Country Government Infrastructure Technology Coordination Data and Statistics

33.

Production and dissemination of quality data and statistics.

Basing on the logframe indicators, (improved quality of data and number of surveys and census completed) this result was satisfactorily achieved. A number of planned surveys were completed including the Agriculture and Livestock Survey, Labour and Child Welfare Survey, Census of Services, Business Tendency Survey, Volume of manufacturing index, quarterly employment inquiry and others.

a) Agriculture and livestock survey

Despite numerous delays encountered (delayed release of funds, delayed payment of overtime allowances, etc.), ZIMSTAT managed to process backlog data dating to 2011/2012 and 2012/.2013 as well as undertaking the survey planned for 2014/2015. By 31 March 2016, all the module reports had been produced for the 2014/2015 survey, with the exception of the last quarter for 2015(discussions with Manager for agricultural statistics). ZIMSTAT was able to develop a new sampling frame and sample, important milestones in future survey activities.




Tag: Agriculture Livestock Communication Data and Statistics

34.

Execution of the ALS faced numerous challenges, raising concerns on the accuracy of data collected in some modules, in particular the area measurement and yield estimates. This concern rose from the fact that the timing of some modules did not adhere to recommended schedules because of the numerous delays already highlighted. The most affected module was the area measurement model, which ideally should be carried out between December and January in a given year. For this project, however, the module was done between February and March, a two months delay. Therefore, to measure areas planted, enumerators had to pace across the crop fields, that now had overgrown plants for the purpose, raising risks for inaccurate area measurements. Similarly, crop yield estimates, usually done in February-March, was delayed into May, ordinarily a harvesting period. This also raised accuracy risks as estimations were now based on farmer recall, rather than evidence based estimations. The post-harvest stage was done in August, in accordance with the acceptable module timing. Data processing was accordingly delayed, undermining the usefulness of this survey for policy analysis. The data was however useful for time series analysis.

Though the survey has been documented and placed on the website, a few dissemination challenges were encountered. There were no dissemination workshops done, after each module and for the whole survey, and some interviewed users were not aware of any survey reports. The old practise where ZIMSTAT held crop forecast meetings with different crop subcommittees was no longer operational, because MAMID stopped attending such meetings once it decided to undertake own surveys. Overall therefore, the utility value of the survey done by ZIMSTAT for agricultural policy making purposes, remained low given the competition presented by surveys done by MAMID and ZIMVAC.




Tag: Challenges Communication Data and Statistics

35.

b) The Labour and Social Welfare Survey

Contrary to the controversies that surrounded the ALS, the Labour survey was well received. In particular, the survey was done in a participatory manner, involving key stakeholders such as ZIMSTAT, Ministry of Labour Statistical Unit, NSSA Research Section, and LEDRIZ. The ministry of labour had a statistical unit, comprised of one deputy director, 5 economists and 5 data entry clerks, making it an institution and not a contact person. The Survey process started in 2014 and the report was disseminated in 2015. The survey process involved many stages including; training of trainers, pilot testing, training of enumerators, data collection, data analysis, and report writing. The report was disseminated in various ways, including posters, distribution to ministries and other NSS sectors; holding dissemination workshops in Harare and other provinces as well and placing the report on ZIMSTAT website.

Interviewed users talked highly of this survey because of the systematic and elaborate production and dissemination processes. Some of the information users (Ministry of Labour, NSSA and LEDRIZ) had participated at each stage (questionnaire design, supervision of the data collection process, data analysis and report writing). The involvement of technical advisors from ILO and UNICEF was commended for improving the survey quality. By the time of this evaluation in 2017, the Ministry of Labour had already produced detailed labour marketing bulletins from the information contained in the survey and had intentions to distribute these bulletins to its constituency in the public, parastatal and private sectors. The constituency, in particular the private sector, was reportedly prepared to pay the production and dissemination costs of these bulletins.




Tag: Communication Implementation Modality Jobs and Livelihoods Data and Statistics Civil Societies and NGOs National Institutions Private Sector

36.

Census of Services

The survey of services was also well received. It represented first big survey after the last one had been done in 1980/81, 37 years before. This survey has a time lag of five years and the next one was scheduled for 2019. It was particularly important because it enabled the rebasing of the GDP..

Economic statistics

For economic modelling, the Ministry of Macroeconomic Planning and Investment Promotion gets data from ZIMSTAT and other actors. Despite this project, the Ministry complained that ZIMSTAT data was always behind schedule, in particular economic statistics such as GDP. With the exception of 2014 when reportedly ZIMSTAT supplied the Ministry with data, the Ministry continued to rely on statistics from second best sources, including MAMID. No ZIMSTAT figures were received in 2015 and 2016. The ministry had to use figures based on estimations. The Ministry operated within the General Data Dissemination Standard (GDDS) which require that to be up to date; one lag year is required for economic statistics. This presented challenges for the macro ministry given the missing economic figures for 2016 and 2017. Economic statistics involves the real sector (GDP, trade, fiscal, etc.) and the monetary sector. Accessing information on GDP (GDP by product, GDP by income and GDP by expenditure) presented a challenge.




Tag: Challenges Implementation Modality Country Government Data and Statistics

37.

Other surveys

Interviewed users were generally satisfied with other surveys done by the project. Key ones included the Quarterly Employment Inquiry, the Central Business register, Industrial production statistics, Business tendency survey and Volume of manufacturing index (VMI). The major complaint raised was related to the time it took to download documents off ZIMSTAT website. Other users complained about the challenges encountered to get information direct from ZIMSTAT, as this reportedly resulted in numerous transfers from one officer to another with no end. These two areas (website and internal ZIMSTAT communication channels) needed an urgent attention.

Increased availability of updated data on poverty and the economy

The project increased the availability of updated data on agriculture, labour, services, economic statistics and others. In particular, the Central Business Registry that had not been reviewed for years was redone, with people being sent out to South Africa and Kenya for training, the Survey of services, last done 37 years ago, was carried out and this enabled the rebasing of the GDB, and the ZIMSTAT website was updated. As a result, ZIMSTAT data can now be accessed via this website, though users still complained that the website took time to open up. Despite these transitory problems, all the reports produced by this project were accessible on the Website.




Tag: Challenges Communication Implementation Modality Economic Recovery Poverty Reduction Data and Statistics

38.

Impact

The goal of the project was to contribute to evidence based decision making. At the time of this evaluation, a number of institutions confirmed already using the availed information. In particular, the Ministry of Macroeconomic Development and Economic Transformation confirmed using economic statistics provided in 2014; the Ministry of Labour analysed the information provided by the Labour Survey and produced statistical marketing bulletins which it distributed to its constituency in the private and public sector; the Survey for Services enabled the rebasing of the GDP; NSSA confirmed its plans to exploit labour survey information for the benefit of its social security insurance interventions, and LEDRIZ confirmed using survey data to carry out research and policy analysis.




Tag: Impact Policy Advisory Data and Statistics

39.

Sustainability

Potential for sustainability of benefits (quality and adequate information availed) was high but was undermined by many factors. Positive factors were many, including; 1) that the implementing partner, ZIMSTAT had the necessary experience to produce and disseminate demanded statistics post project. With financial support, statistics will be produced by ZIMSTAT; 2) UNDP and other development partners were prepared to continue financing the development of Statistics in general and for development monitoring.; 3) Donor willingness and ability to support statistical development activities was well demonstrated by the level of support during and after project. This donor support, combined with government support, enabled ZIMSTAT to carry out some of its operations. Table 2 below shows donor and government support extended for ZIMSTAT operations, though both support took a declining trend since 2013, with government support declining at a much greater rate than donor support.




Tag: Sustainability Communication Donor relations Human and Financial resources Sustainability Donor UNDP Management UNDP management

40.

In an attempt to counter this sustainability threat, the UN system in Zimbabwe had established a Data for Development Working Group, charged with the responsibility to coordinate statistical support to government within the UN system. Membership was UN dominated, though ZIMSTAT, selected government departments, WB and AfDB were co-opted members. Donors interviewed supported such coordination frameworks, and hoped that supporting statistical development would hence forth take a joint planning approach.

Sustainability risks were many and tended to outweigh the sustainability potentials discussed above. In particular, information collection and dissemination during the project was costly and it involved hiring of vehicles on the private market as well as the hiring of contract workers. In the absence of development partner finance, this will remain a mammoth task for ZIMSTAT. The Macro-economy was still in doldrums and government financial support was likely to remain subdued for some time. The re-engagement talks between government, IMF and the World were still in progress, making opportunities for early macroeconomic recovery grim. Soon after project expiry, government was unable to finance ZIMSTAT operational expenses, with the exception of salaries and administrative expenses. Consequently and by the time of this evaluation (2017), ZIMSTAT was unable to re-do surveys whose time lag had expired and the data backlog "saga" was again vividly manifesting itself. For instance, economic statistics, with a one year lag, were overdue for 2017; the Labour Survey, with a 2-3 year lag, was due in 2017; some of the IT equipment and software was already overdue for replacement and the list goes on. Replacement requirements cited included the software obtained in 2013 that was already -4 years old; the servers that also were 4 years old and computers. ZIMSTAT confirmed lack of financial resources to undertake required work. History was repeating itself; the situation reflected the tendencies of a vicious circle and a "sustainability trap".




Tag: Sustainability Human and Financial resources Risk Management Sustainability Country Government International Financial Institutions UN Agencies Coordination Data and Statistics

41.

ZIMSTAT had no other significant financial sources in the absence of donor and government finance. This was the case despite the liberty ZIMSTAT had through the Census Act of 2007. ZIMSTAT was a semi-autonomous organisation, implying it had opportunities to charge for services rendered. ZIMSTAT acknowledged this window of opportunity but remained constrained by the desire to provide statistical data as a public good. The social and economic costs of privatising statistical data as well the appropriate technological options needed to be analysed adequately. Discussions with stakeholders in this regard brought out various options that need further consideration, including ; 1)commercialisation of raw data; 2)establishing a consultancy unit; 3)ZIMSTAT changing its business model to become a hub for administrative data, which data it could charge for; 4) ZIMSTAT could do secondary analysis of the raw data, into area/gender specific (ward, village etc.) and charge those in need of micro level data and; 5) ZIMSTAT could change its business model and begin to charge public, private and donor information users; 6) ZIMSTAT could also consider recognising data that is produced by other organisations so that it does not have the burden of generating the full complement of the country's statistics requirements, but could still provide a quality control service and 7) ZIMSTAT could also release raw data and allow others to do the processing and analysis to reduce the burden. In the short term, however, NSS actors appealed to the donor community to undertake interventions that were sensitive to both the symptoms and the real causes of the sector problem. In this case, project interventions that focus on real causes that are related to the macro-economy and ZIMSTAT's high dependence levels need due consideration.




Tag: Challenges Resource mobilization Business Model Human and Financial resources Country Government Donor

42.

NSS actors were also concerned that ZIMSTAT data collection technology was costly and could be reduced by the adoption of modern technologies. Enumerators at district levels were reported to operate under difficult conditions, particularly with reference to inappropriate transportation (buses). The operational environment had differed from pre-independence era where questionnaires would be posted to commercial farmers. A number of institutions such as UNICEF (water and sanitation survey) and Ministry of Health and Child Welfare( electronic health recording in Mashonaland East) were piloting new technological innovations, and these would need to be studied as part of the broader study to introduce more costs effective data collection and processing technologies.

Donors such as DFID and AfDB had taken a temporary halt to ZIMSTAT financing to take stock of project impacts as well considering innovations to improve sustainability of information produced and supplied by ZIMSTAT. In particular, AfDB requests to ZIMSTAT to produce sustainability plans had reportedly not been responded to in the past two years. DFID was also concerned with current trend where ZIMSTAT priorities were donor driven, at the expense of NSS priorities. Both these donors indicated the need for time to take stock and reflect on the way forward.




Tag: Challenges Sustainability Donor relations Human and Financial resources Innovation Strategic Positioning Sustainability Technology Operational Services

43.

Human rights and gender equity

This project focused on institutional development. Accordingly, gender and human rights issues were not streamlined. Annual progress reports however made efforts to distinguish between men and women participation in training and employment, particularly with regards to enumerator training and training.




Tag: Gender Equality Gender Parity Human rights Institutional Strengthening
Recommendations
1

This project evaluation was poorly done by the hired consultant and CO raised isseus on the quality of the report that was produced by the consultant which was of very poor standard which lackeed indepth data analysis and evidence to substantiate the findings in the report that the consultant put together. Furthermore, the report did not meet the requirements of the TORs that were given to the consultant to guide the scope of his assignment.

Due to the sub-standard report the CO has withheld part of his payment awaiting for him to resolve the issues that are pending since end of 2017.
1. Recommendation:

This project evaluation was poorly done by the hired consultant and CO raised isseus on the quality of the report that was produced by the consultant which was of very poor standard which lackeed indepth data analysis and evidence to substantiate the findings in the report that the consultant put together. Furthermore, the report did not meet the requirements of the TORs that were given to the consultant to guide the scope of his assignment.

Due to the sub-standard report the CO has withheld part of his payment awaiting for him to resolve the issues that are pending since end of 2017.
Management Response:
[Added: 2018/03/29]
[Last Updated: 2021/01/14]
In view of the poor quality report the management response could not therefore be developed.
Key Actions:
Key Action

Responsible
DueDate
Status
Comments
Documents

It is recommended that UN and development partners consider: a) Establishment of a Multi Donor Statistical Development Fund to support the development of statistics in the country. b)Assessing the economic viability of statistical development projects as part of project appraisal.




[Added: 2019/04/15]

ZIMSTATS

2017/10

Completed

A multi-donor statistical fund is dependent on the priorities of donors and the availability of funding. UNDP has continued to support statistics on a 'per product' basis, without a fully fledged project. This has been quite successful and demonstrated in the support for the recently completed Poverty Income Consumption and Expenditure Survey (PICES)

It is recommended that UN and Development partners consider: a) Reviewing the strengths and weaknesses of the Statistical Working Group in Zimbabwe as currently designed, with a view to consolidate partner participation in the financing of statistical development activities.




[Added: 2019/04/15]

ZIMSTATS

2017/12

Completed

The Data for Development group continues to operate very successfully with participation of both Government and the UN.

It is recommended that ZIMSTAT should consider updating the website and improving its speed. It should also be updated to record user frequency.




[Added: 2019/04/15]

ZIMSTATS

2017/12

Completed

For Zimstat. This is currently being discussed between Zimstat and a potential funding partner.