UNDP-GEF Midterm Review for Improving Management Effectiveness of the Protected Area Network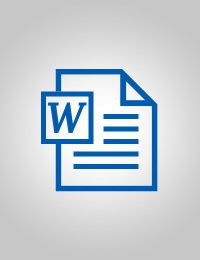 Evaluation Plan:

Evaluation Type:

Mid Term Project

Planned End Date:

04/2018

Completion Date:

04/2018

Status:

Completed

Management Response:

Yes

Evaluation Budget(US $):

25,000
Title
UNDP-GEF Midterm Review for Improving Management Effectiveness of the Protected Area Network
Atlas Project Number:

00079954

Evaluation Plan:
2013-2020, South Africa
Evaluation Type:
Mid Term Project
Status:
Completed
Completion Date:
04/2018
Planned End Date:

04/2018

Management Response:
Yes

Focus Area

:

1. Environment & Sustainable Development
2. Others

Corporate Outcome and Output (UNDP Strategic Plan 2014-2017)

1. Output 1.3. Solutions developed at national and sub-national levels for sustainable management of natural resources, ecosystem services, chemicals and waste

SDG Goal

Goal 13. Take urgent action to combat climate change and its impacts
Goal 15. Protect, restore and promote sustainable use of terrestrial ecosystems, sustainably manage forests, combat desertification, and halt and reverse land degradation and halt biodiversity loss

SDG Target

13.2 Integrate climate change measures into national policies, strategies and planning
15.1 By 2020, ensure the conservation, restoration and sustainable use of terrestrial and inland freshwater ecosystems and their services, in particular forests, wetlands, mountains and drylands, in line with obligations under international agreements

Evaluation Budget(US $):

25,000

Source of Funding:
GEF Trust Fund
Evaluation Expenditure(US $):

21,610

Joint Programme:
Yes
Joint Evaluation:

Yes

Joint with

UNDP and Department of Environmental Affairs;

Evaluation Team members:

| Name | Title | Email | Nationality |
| --- | --- | --- | --- |
| James Lenoci | Dr | James@lenociltd.com | HUNGARY |

GEF Evaluation:

Yes

| | |
| --- | --- |
| GEF Project Title: | Improving Management Effectiveness of the Protected Area |
| Evaluation Type: | Mid-term Review |
| Focal Area: | Biodiversity |
| Project Type: | FSP |
| GEF Phase: | GEF-5 |
| GEF Project ID: | 4848 |
| PIMS Number: | 4943 |

Key Stakeholders:
Department of Environmental Affairs; South African National Parks; CapeNature; East Cape Parks and Tourism Agency; Mpumalanga Tourism and Parks Agency; Limpopo Department of Economic Development, Environment and Tourism
Countries:

SOUTH AFRICA

Comments:

The MTR will assess progress towards the achievement of the project objectives and outcomes as specified in the Project Document, and assess early signs of project success or failure with the goal of identifying the necessary changes to be made in order to set the project on-track to achieve its intended results. The MTR will also review the project's strategy, its risks to sustainability.
Lessons
1.

The frequent meetings and rotational arrangements promote team building and cross learning



2.

Governance arrangements are becoming more diversified, compared to the conventional state or provincial agency centered approach. The increasing number of private and communal protected areas have much different governance structures, and, as the project is demonstrating, collaborative governance involving private, community, NGO, and government sectors is becoming commonplace



3.

Sustainability of project results after GEF funding ceases can be addressed regularly at the project steering committee meetings, particularly regarding integrating the professional appointments into the organizations of the implementation partners.



4.

Socioeconomic factors are not specifically represented in the project design; however, this issue could be discussed during the project inception workshop. The sustainability of the national PA system increasingly is dependent upon the values that protected areas represent to the public.



Findings
1.

The decentralized implementation arrangements, involving national and provincial conservation agencies, have been facilitated through regular project steering committee (PSC) meetings, held on a rotational basis at the different project sites. The PSC is jointly chaired by the Director of Protected Areas Governance at the Department of Environmental Affairs (DEA) and the UNDP.



2.

There is a need to reach genuine collaborative governance arrangements with the provincial agency partners, including MTPA and LEDET, as well as the mosaic of private and community reserves. This project offers an opportunity to facilitate these collaborative governance discussions



3.

There are some encouraging signs among the conservation agencies to integrate the contract appointments into their organizational frameworks, but restrictions on public sector hiring diminish the likelihood that additional staff can be added.



4.

The socioeconomic benefits associated with the wide range of protected area modalities facilitated by the project, including extensive interaction with local governments, communities and private landowners, are not being effectively captured. Some of the partners are tracking socioeconomic benefits but the project lacks a common, strategic approach.



Recommendations
1

Prioritize implementation of activities under Component 3 (financial sustainability).

2

Develop and implement an updated stakeholder involvement plan

3

Improve risk management, particularly associated with protected area expansion activities.

4

Benchmark management effectiveness and PA expansion to the broader advances being made at national and provincial levels.