External Review and Mid-Term Evaluation of the Project "Afghanistan Access to Justice (AA2J)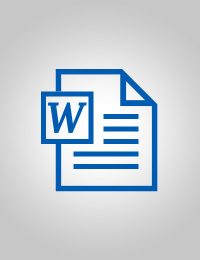 Evaluation Plan:

Evaluation Type:

Mid Term Project

Planned End Date:

06/2018

Completion Date:

06/2018

Status:

Completed

Management Response:

Yes

Evaluation Budget(US $):

60,000
| Document | Type | Language | Size | Status | Downloads |
| --- | --- | --- | --- | --- | --- |
Title
External Review and Mid-Term Evaluation of the Project "Afghanistan Access to Justice (AA2J)
Atlas Project Number:

00094291

Evaluation Plan:
2015-2022, Afghanistan
Evaluation Type:
Mid Term Project
Status:
Completed
Completion Date:
06/2018
Planned End Date:

06/2018

Management Response:
Yes

Focus Area

:
Corporate Outcome and Output (UNDP Strategic Plan 2018-2021)

1. Output 2.2.2 Constitution-making, electoral and parliamentary processes and institutions strengthened to promote inclusion, transparency and accountability
2. Output 2.2.3 Capacities, functions and financing of rule of law and national human rights institutions and systems strengthened to expand access to justice and combat discrimination, with a focus on women and other marginalised groups

SDG Goal

Goal 16. Promote peaceful and inclusive societies for sustainable development, provide access to justice for all and build effective, accountable and inclusive institutions at all levels
Goal 5. Achieve gender equality and empower all women and girls

SDG Target

16.3 Promote the rule of law at the national and international levels and ensure equal access to justice for all
5.5 Ensure women's full and effective participation and equal opportunities for leadership at all levels of decision-making in political, economic and public life

Evaluation Budget(US $):

60,000

Source of Funding:
Donor funded + Project Resources
Evaluation Expenditure(US $):

35,000

Joint Programme:
No
Joint Evaluation:

No

Evaluation Team members:

| Name | Title | Nationality |
| --- | --- | --- |
| Olivera Puric | Team Leader | |

GEF Evaluation:

No

Key Stakeholders:
Countries:

AFGHANISTAN

Comments:

Included in AWP 2018. External review was requested by the donor (Swiss) and will be conducted as a joint exercise to also incorporate some additional elements required for mid-term evaluation as planned in Prodoc.
Lessons
Findings
1.

The findings are based on the 5 OECD/DAC evaluation criteria. A ranking has been given for each criterion, based on the accumulative scores above.

4.1 FINDINGS

Key Finding: Overall, the MTR Team finds that there are isolated pockets of success but there is great potential for both further implementation and programming and the next phase of programming. The remaining period should be taken very seriously to orientate the future project accordingly.

Relevance – 12/12 Successful

The MTR Team finds that the project is highly relevant given the Afghan context. The project is aligned with national strategies, including Afghanistan National Peace and Development Framework 2017-2021 and the National Justice and Judicial Reform Plan 2017-2021. Further the project is aligned with SDCs current (2015-2018) and future (2019-2022) Country Cooperation Strategy, UNDAF and the UNDP CPD as well as with the2030 Agenda and the Sustainable Development Goals, including SDGs 5, 10 and 16. More broadly, the project responds to the Peacebuilding and Participation Principles and the New Deal for Engagement in Fragile States.




Tag: Relevance Justice system Rule of law Strategic Positioning Country Government UN Agencies Peace Building Agenda 2030

2.

Effectiveness – 8/12 Partially Successful

The MTR Team finds that the project has been partially effective in reaching its goal of enhancing access to justice for the people of Afghanistan. In order to increase its effectiveness, the MTR Team finds that additional efforts need to be made to make the project more partner orientated, in particular with the Supreme Court, the Attorney General's Office and the Ministry of Women's Affairs. The project needs to invest time and energy in responding adequately to partner's needs and requests.




Tag: Effectiveness Justice system Rule of law

3.

Efficiency – 5/12 Partially successful

In terms of coordination and communication, the project has had some pockets of successful within outputs 1 and 3, however for output 2, the MTR Team finds that the project has been unsuccessful in terms of efficiency. When it comes to delivery, overall the project has a combined delivery rate of 66%, with outputs 1 and 3 outperforming output 2, and output 4 outperforming all other outputs and standing nearly consistently at 100% per year. In fact, when looking at the delivery rates between pay roll and other costs, one sees a disconnect of 101% versus 54%. This illustrates that the project needs to focus more on delivery at activities.




Tag: Human and Financial resources Efficiency Communication Operational Efficiency Coordination

4.

Impact – 5/12 Partially successful

The MTR Team finds it very difficult to gauge impact for a variety of reasons. First, the limited data and information available, secondly, the lack of any impact analysis that has been conducted at the project level, and third due to the long-term nature of justice reform programming. However, based on the limited data and information available and cognisant of the long-term nature of justice programming, the MTR Team finds that to date, the project has had little impact on increasing access to justice for the people of Afghanistan. The exceptions to this are the law clinics, provision of legal aid and the community consultations, all of which have had some impact.




Tag: Impact Justice system Rule of law Monitoring and Evaluation

5.

Sustainability – 6/12 Partially successful

The MTR Team finds that some measures have been introduced with regards to the sustainability of the project interventions, notably the absorption of the HRSU into the tashkiel. During the remaining period of implementation and in the next phase/project, serious attention should be paid to developing a realistic exit strategy and strengthening the sustainability aspects of the project.




Tag: Sustainability Human rights Project and Programme management Strategic Positioning
Recommendations
1

Evaluation Recommendation 1. Capacity Development of National Partners

Enhance cooperation and coordination with other human rights units within different line ministries.
Ensure implementation of the LAGF Reform Roadmap
Increase public consultations, in particular at the provincial level while ensuring systematic follow-up on recommendations provided during the consultations.

2

Evaluation Recommendation 2. Developing Demand Side Programming

2.1 The project should support the strengthening and enhancing of links among all actors in the justice chain at the provincial level, initially piloting this approach in a selected number of provinces with a view to rolling out the approach in all the provinces where the law clinics are operating

2.2 Law Clinics should coordinate even more closely with LAGF to ensure a comprehensive approach in referring cases but also in outreach and identifying flaws and gaps in access to justice- both formal and informal.

3

Evaluation Recommendation 3. Strengthening internal and external coordination

3.1 The project should continue to meet on a bi-weekly basis and to proactively share information and search for substantive linkages between the project activities

3.2 In particular with regards to gender justice the project should initiate consultations and dialogue with other UN Agencies and development partners

3.3 The project should actively participate in and contribute to the development of the LOTFA ToR to ensure that access to justice is well positioned in the future rule of law programming framework.

3.4 UNDP should address the issue of coordination of legal aid provision in a more holistic and systematic way, through the consideration and inclusion of all relevant legal aid service providers (institutional indigent defense providers, NGOs, private advocates, etc.).

4

Evaluation Recommendation 4. Transparency and Outreach

4.1 With national partners, conduct outreach and communicate progress towards results systematically with all national partners; provide follow-up on partners concerns and feedback.

4.2 With external partners proactively explore opportunities for joint approaches for access to justice common policy messaging and programming and potential programming.

5

Evaluation Recommendation 5. Geographical Focus

5.1 Identify criteria for the selection of provinces for future programming, keeping in mind where the law and order and anti-corruption projects are already operating in order to identify provinces where an integrated response to justice delivery can be piloted.

5.2 Start developing a pilot rollout plan again in coordination with the law and order and corruption projects.

6

Evaluation Recommendation 6. Sustainability and Developing an Exit Strategy

6.1 Engage in dialogue with the relevant government representatives in order to achieve full government ownership for the project results.

6.2 Open/continue discussions with national partners about absorbing project activities into the national budget, keeping in mind that justice reform is a long-term process.

7

Evaluation Recommendation 7. Staffing Arrangements

7.1 During the preparation of the next phase of the AA2J project in the next 10 months of the existing project implementation, UNDP needs to carefully consider project staff alignment with project needs as a priority.

7.2 All project positions should be reopened for the new phase and ToRs should be developed in advance according to the project focus.

7.3 The project management structure should be revisited. As a matter of priority UNDP should address the isolation of individual staff by project output to enhance the impact of support provided to cross-cutting elements, such as gender mainstreaming and the project management arrangements, where there is currently a mix of project management functions within some project positions, vis-à-vis cross-cutting substantive technical requirements.

7.4 UNDP should deploy AA2J coordinators in each region of intervention and explore the possibility of taking the lead of the UNAMA rule of law regional presence or merging it with AA2J.

8

Evaluation Recommendation 8. Relationship between the Project and the UNDP Programme Office and Senior Management

8.1 Having regular dialogue and information exchange between the project and programme office, seeking solutions in a proactive manner.

8.2 Engage programme office early on in the process of solving issues with national partners.

8.3 Mutual engagement between senior management and the project and programme office to ensure positioning and visibility of the AA2J project, particularly within the LOTFA framework.

9

Evaluation Recommendation 9. Development of the next phase of the AA2J

9.1 A joint visioning retreat for AA2J project staff and staff from the Rule of Law and Human Rights & Security Unit, as well as with SDC and national partners is held at the beginning of this process in order to identify a common platform – mission/vision and strong, realistic, politically informed theory of change

9.2 An institutional and context analysis (PEA) is undertaken of the justice sector in Afghanistan to give a clear understanding of the constraints, power dynamics and incentive structures and to ensure the development of a realistic theory of change.

9.3 The project should engage external support to support these processes as required and to develop the project document framework.

10

Evaluation Recommendation 10. Strengthening linkages with traditional justice mechanisms

10.1 The project should launch a consultative process, in particular at the provincial level, with regards to the development of the procedural regulation accompanying the Conciliation Law.

10.2 The project should engage in dialogue with civil society organisations and justice institutions that are positioning against the adoption of the draft Conciliation law.

10.3 A monitoring framework should be developed by the project in cooperation with the Law Clinics, with a view to enabling law students to monitor practices and proceedings with the traditional dispute resolution mechanisms, providing a full analytical picture of the non-compliance with the national normative framework. A similar monitoring framework should be developed for monitoring of EVAW trials in courts to allow for deeper analysis and understanding of potential human rights violations as well as the verdicts delivered in EVAW cases. In the next project phase, the design of a broader, more effective monitoring system must be considered.

10.4 UNDP should continue to reflect on how to strengthen linkages between formal justice institutions and traditional justice mechanisms and assess how other AA2J implementing partners (besides the legal clinic) could possible play a role in this regard. As an example, lawyers from the LAGF could assume a similar role.

11

Evaluation Recommendation 11. Evidence Based Programming

11.1 Invest in M&E project staff (consider hiring national M&E expert). Increase capacities of national project staff to conduct regular implementation monitoring, allowing for the (if hired) national M&E expert and international M&E expert to focus on results monitoring providing a comprehensive dataset that can feed into future programming.

11.2 Existing M&E mechanisms (LAGF monitoring agents, law clinics) should be fully utilised to have greater impact.

12

Evaluation Recommendation 12. Narrowing the Scope of the Project and Fundraising

12.1 Explore with potential donors the interest in supporting a more realistic access to justice programmatic framework.

12.2 Seek to narrow down the focus of the future project/phase, ensuring that gender and informal justice are crosscutting all/both components and are fully embedded in the project design.

13

Evaluation Recommendation 13. Partnership Strategy

13.1 The project needs to (re)initiate dialogue with the current and potential project partners, in particular, SC, MoWA and AGO.

13.2 The project should conduct a potential partners mapping and analysis focused on the relative power and interest of each partner in contributing to the project. This should include civil society, the private sector and academia and can be conducted as part of the ICA/PEA recommended above.

13.3 The project should discuss with each partner the required partnership format and if MoUs or LoAs or similar are sought by the partners, UNDP should facilitate this.

14

Evaluation Recommendation 14. Theory of Change

14.1 A realistic, politically informed, attainable theory of chain should be developed by the project and programme teams, in line with national priorities at a visioning workshop as detailed above.

14.2 The project should conduct a political economy analysis/institutional and context analysis (ICA) using UNDP's ICA methodology, engaging external assistance if required.