Enhanced Rural Resilience in Yemen (ERRY) Joint Programme Mid-Term Evaluation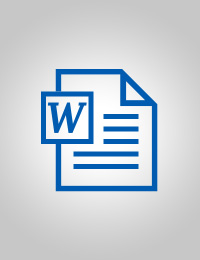 Evaluation Plan:

Evaluation Type:

Mid Term Project

Planned End Date:

08/2017

Completion Date:

08/2017

Status:

Completed

Management Response:

Yes

Evaluation Budget(US $):

60,000
Title
Enhanced Rural Resilience in Yemen (ERRY) Joint Programme Mid-Term Evaluation
Atlas Project Number:

00095492

Evaluation Plan:
2012-2019, Yemen
Evaluation Type:
Mid Term Project
Status:
Completed
Completion Date:
08/2017
Planned End Date:

08/2017

Management Response:
Yes

Focus Area

:

1. Crisis Prevention & Recovery
2. Others

Corporate Outcome and Output (UNDP Strategic Plan 2018-2021)

1. Output 6.1. From the humanitarian phase after crisis, early economic revitalization generates jobs and other environmentally sustainable livelihoods opportunities for crisis affected men and women

SDG Goal

Goal 1. End poverty in all its forms everywhere
Goal 16. Promote peaceful and inclusive societies for sustainable development, provide access to justice for all and build effective, accountable and inclusive institutions at all levels
Goal 7. Ensure access to affordable, reliable, sustainable and modern energy for all

SDG Target

1.4 By 2030, ensure that all men and women, in particular the poor and the vulnerable, have equal rights to economic resources, as well as access to basic services, ownership and control over land and other forms of property, inheritance, natural resources, appropriate new technology and financial services, including microfinance
16.6 Develop effective, accountable and transparent institutions at all levels

Evaluation Budget(US $):

60,000

Source of Funding:
ERRY Project
Evaluation Expenditure(US $):

60,000

Joint Programme:
Yes
Joint Evaluation:

Yes

Joint with UN Agencies
Joint with

FAO, ILO & WFP

Evaluation Team members:

| Name | Title | Nationality |
| --- | --- | --- |
| ACS Consulting | | |

GEF Evaluation:

No

Key Stakeholders:
Countries:

YEMEN
Recommendations
1

ERRY Joint-coordination - Programme Coherence & Delivery

It is essential that all the organizational entities involved in implementing different ERRY components understand the ERRY design and how the different parts of ERRY fit together to individually and collectively build towards the desired outcomes. It is recommended that a Theory of Change is developed that articulates how the ERRY intervention will lead to change and how the different components are part of it. Systematic documentation of the benefits of ERRY collaboration and integration will support a learning agenda and enable different components to understand how they relate and contribute to make results and impacts more sustainable.
ERRY management should map out who is implementing the project on the ground as several IPs are delivering ERRY services through local civil society structures. Joint planning to advance implementation synergies at both practical and conceptual levels is also recommended.

2

ERRY Joint-coordination - Joint Assessments and Monitoring Visits

Joint assessments and monitoring visits (instead of only agency-specific) to governorates and districts are recommended to strengthen the exchange of information, sharing of progress and joint learning. This will promote both formal and informal connections between different ERRY components and with the local authorities.

3

ERRY Joint-coordination - Relationship and Communication with Local Actors

It is essential that ERRY is perceived positively by both communities and local authorities. This involves regular and open communication with the concerned local actors. Such communication should be through one channel, with the JCU taking a lead at the national and sub-national levels. To strengthen the two-way accountability between PUNOs and local authorities and communities, it is recommended to set up an anonymous feedback mechanism at the joint-programme level.

4

ERRY Joint-coordination - Project Efficiency

Financial efficiency should be used as a window into broader programmatic implementation. It is recommended to review the background and implementing modalities of the IPs and their subcontracted partners to ensure conflict sensitive implementation and consistent quality and alignment with ERRY programmatic goals. Regular review of project efficiency may also enable reallocation of resources, while ensuring sound financial management. The programme's targets should also be revised to ensure the project is realistically attaining its full delivery potential.

5

ERRY Joint-coordination - Gender Specific Programming

A more systematic approach to gender is recommended by conducting or strengthening gender-specific assessments to identify or adapt programming and activities to encourage more women to participate and benefit from ERRY. For example, by designing women-sensitive Cash for Work activities, engaging more women in solar micro-enterprises, increasing the proportion of women in home- based small businesses, increasing women participation in VCCs and as Insider Mediators, and promoting the creation of women economic empowerment small projects such as the dairy product processing and marketing. More specifically, ERRY should develop a Gender Strategy outlining its gender equality ambitions, specific activities and targets.

6

ERRY Joint-coordination - Synergies

Optimizing synergies should be key to the ERRY approach. For example, producing energy is a key factor in economic self-reliance and income-generating activities. Recognize existing areas of synergy and further strengthen synergies between economic empowerment components with solar energy.

7

ERRY Joint-coordination - Visibility & Communication

ERRY should strengthen its external communication and enhance its visibility, using more innovative tools to communicate to its external audiences such as social media, videos, newsletters, etc. ERRY should also advocate for resilience-based approach in the Yemeni humanitarian context, linking resilience with humanitarian work.

8

Economic Empowerment Component - Cash for Work Interventions

The strength of Cash for Work is that it can target households but the physical infrastructure benefits the whole of the community. It can be strengthened by developing activities that encourage more women participation. Many of the local conflicts that lead to breakdown in social cohesion can be addressed through Cash for Work projects. Closer collaboration between these activities and the social cohesion component is encouraged. Linkages should also be sought between Cash for Work activities and community resilience plans. Cash for Work interventions should be designed in a way to improve livelihoods, increase income and reduce food insecurity.

9

Economic Empowerment Component - Community Resilience Planning

The key to strengthening resilience is to attend to both economic/infrastructure and social aspects. Community cohesion and strong local inclusive networks is as important as attending to increased productivity, additional cash or a road or water well. This could be achieved through strengthening VCCs capacities to plan, mobilize resources and implement self-help initiatives. Close attention and alignment between ERRY interventions as what communities have done for themselves by developing their own resilience plans will go a long way towards ownership and sustaining of ERRY interventions.

10

Economic Empowerment Component - Agricultural Value Chain Development

The current methodology as developed by FAO works very well and other PUNOs can learn from it. This component should focus on contribution to food security and livelihoods for small-holders and farming communities. As an additional area of intervention and support, fisheries can be investigated. Many people in some of the districts relied on fisheries as a means of income and livelihood.

11

Economic Empowerment Component - Collaboration with Humanitarian Interventions and Other Programmes

All PUNOs have other programmes and projects beyond ERRY. Collaboration of ERRY with cash-for-work and other similar interventions throughout the country will offer scope for complementary approaches. More urgently, ERRY should explore and collaborate with agencies implementing cholera interventions on strengthening of assets or resources related to water sources and hygiene. ERRY should work more closely with Yemen Cholera Response Task Force and WFP/UNICEF to explore ways ERRY can contribute to cholera prevention. More generally, ERRY should coordinate with humanitarian interventions through the existing coordination and joint-planning mechanisms such as Food Security Cluster Coordination and Early Recovery Cluster Coordination

12

Solar Energy and Social Cohesion Components - Implementing Partner Capacity

Build up IPs' core competencies, including how to structure and assume their role in their community and how to engage with local authorities. Support IPs in undertaking brief, cost-effective feedback mechanisms to ascertain community perceptions of their organisation's work.

13

Solar Energy and Social Cohesion Components - Social Cohesion

It is recommended to align the social aspects of dialogue with the substantive components of livelihoods, including Cash for Work, solar, and the planning processes at community and district level. This will promote resolving local conflicts through inputs and resources that can be provided by ERRY.

14

Strengthening Local Authorities and Private Sector Component - Strengthen Local Authorities

ERRY should strengthen the engagement with local authorities in the next phase, provided a substantial improvement in their capacity. Already delivered under ERRY I, the capacity building component will be complemented with an injection of cash to ensure interest of communities in a structure that makes important decisions.

15

Strengthening Local Authorities and Private Sector Component - Communication

ERRY JCU should take a stronger lead role to streamline ERRY communication and coordination with local decision-making structures instead of relying on individual PUNOs and IPs to act by themselves. A system is needed to ensure communication is channeled through one point. It can be considered that one PUNO lead for one governorate on behalf of the consortium.