Mid-term Evaluation of Comprehensive reduction and elimination of Persistent Organic Pollutants in Pakistan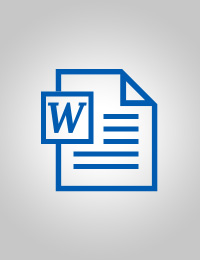 Evaluation Plan:

Evaluation Type:

Mid Term Project

Planned End Date:

05/2019

Completion Date:

02/2019

Status:

Completed

Management Response:

Yes

Evaluation Budget(US $):

25,000
Title
Mid-term Evaluation of Comprehensive reduction and elimination of Persistent Organic Pollutants in Pakistan
Atlas Project Number:

00081936

Evaluation Plan:
2018-2022, Pakistan
Evaluation Type:
Mid Term Project
Status:
Completed
Completion Date:
02/2019
Planned End Date:

05/2019

Management Response:
Yes

Focus Area

:
Corporate Outcome and Output (UNDP Strategic Plan 2018-2021)

1. Output 1.4.1 Solutions scaled up for sustainable management of natural resources, including sustainable commodities and green and inclusive value chains
2. Output 2.4.1 Gender-responsive legal and regulatory frameworks, policies and institutions strengthened, and solutions adopted, to address conservation, sustainable use and equitable benefit sharing of natural resources, in line with international conventions and national legislation

SDG Goal

Goal 12. Ensure sustainable consumption and production patterns
Goal 13. Take urgent action to combat climate change and its impacts
Goal 15. Protect, restore and promote sustainable use of terrestrial ecosystems, sustainably manage forests, combat desertification, and halt and reverse land degradation and halt biodiversity loss

SDG Target

12.4 By 2020, achieve the environmentally sound management of chemicals and all wastes throughout their life cycle, in accordance with agreed international frameworks, and significantly reduce their release to air, water and soil in order to minimize their adverse impacts on human health and the environment
13.2 Integrate climate change measures into national policies, strategies and planning
15.2 By 2020, promote the implementation of sustainable management of all types of forests, halt deforestation, restore degraded forests and substantially increase afforestation and reforestation globally

Evaluation Budget(US $):

25,000

Source of Funding:
GEF
Evaluation Expenditure(US $):

32,753

Joint Programme:
No
Joint Evaluation:

No

Evaluation Team members:

| Name | Title | Email | Nationality |
| --- | --- | --- | --- |
| Stewart Henry Williams | Mr | | |
| Irshad Ahmad | Dr | | |

GEF Evaluation:

Yes

| | |
| --- | --- |
| GEF Project Title: | Comprehensive reduction and elimination of Persistent Organic Pollutants in Pakistan |
| Evaluation Type: | Mid-term Review |
| Focal Area: | Persistent Organic Pollutants |
| Project Type: | FSP |
| GEF Phase: | GEF-5 |
| GEF Project ID: | 4477 |
| PIMS Number: | 4600 |

Key Stakeholders:
GEF, Ministry of Climate Change
Countries:

PAKISTAN
Recommendations
1

Timelines:

Extension of the project time period by 12 to 18 months: approximately 30% of the project is implemented, so more time is needed; need to also consider other technologies (i.e. PCB specific) that may be more suitable /sustainable in Pakistan (as mentioned in the Pro Doc which mentions de-halogenation technologies).
PMU to develop activities, better planned, integrated and time bound. Aim is to develop an integrated 'POPs management system'.
To reinstate quality in activities which are currently rushed with minimal matching to project indicators and lack of verification to BAT/BEP and to specific ProDoc activities.
A budget revision (recognizing the 5% PMU budget cap in GEF projects) would be required for this to fund the PMU for the longer period with activities being specifically lined to the ProDoc and strictly time bound.

2

Baseline:

POPs types, quantities and locations are poorly quantified for pesticides and virtually unknown for PCBs with repeated confusion that all obsolete pesticides are POPs and that it can be assumed older transformers contain PCBs
The project needs to re-verify assumed POPs pesticides, which are mixed with non-POPs and start to establish what PCBs exist (locations and quantities). This needs to be done through professional inventory practices, including extensive laboratory analysis
This should be done through integrating international and local expertise which would better develop informed (revised) decision making on quantity of POPs accessible for treatment and technology to be used
Reverification of POPs pesticides and the contaminated sites would allow POPs contaminated sites to be documented and would permit comparison between Pakistan and international lab standards. The activities have already been completed in three provinces and in progress in Punjab, it will provide a new baseline for the destruction of remaining target of POPs pesticides that is approximately 760 M Tons (while actually is far less as re-verified)
Testing of Pakistan Laboratory capabilities for project analytical needs should be combined with international lab testing (at least initially) to act as a 'field split' and test performance on timely delivery of results and quality. Active measures should be made so that UNDP and PMU components are harmonized as a team

3

Expert Backstopping:

Appropriate international and national backstopping is required as the MTR has found multiple examples where technical expertise is lacking (i.e. identifying what is or is not a POP), in process (M/E, Reporting) and standards (BAT/BEP). This needs to be done in an integrated way so that provision of this expertise is also used to concurrently build capacity in stakeholders who will have specific roles in ongoing POPs management.

Work planning should identify where and when such expertise should be applied and who the beneficiaries from such capacity building will be.

4

Regulatory Framework Development:

Consideration should be given on legislation and non-legislative approaches that could achieve the project goals in the most straightforward manner.
It is recommended to separate National Management Plans for PCBs/OPCPs/uPOPs, which could initially be voluntary industry approaches (Australian example) if legislation is delayed.
Legislation can target updates of hazardous waste provisions for premise, activities and emissions that duplicate BAT/BEP in Stockholm. This would then capture different sectors (agriculture, electricity, other thermal industries, ship breaking) but using an existing framework. Regulators and industry need to be consulted to have a workable plan (timelines/resources/responsibilities).

5

Existing contracts to be renewed should be retrofitted in light of the previous comments or other actions taken to meet these needs (i.e. supervision contracts) so that independent expert opinion ensures BAT/BEP are met.
The PMU is academically well qualified but will benefit from further training to improve their capability and formal courses (Prince 2) and integration with expert consultants should be considered (especially with M/E, BAT/BEP).

6

Reporting, Monitoring and Evaluation:

Reports need to be reformatted to make sure they include all of the components, objectives and activities in the ProDoc and that the same numbering of objectives/activities is then used in the PIR. AWP and other such reports to ensure consistency.
Narrative and financial reporting needs to be both more regular (with 3 monthly reports to be provided and needs to be of sufficient detail, accuracy and alignment with the ProDoc.
Reporting needs to include an exact break down of budget expenditure compared to individual activities to ensure the project team is accurately following the detailed budget plan provided in the ProDoc expenditure Reporting.

7

POPs Disposal:

It is recommended the resources for treating 1500 tonnes of POPs should be reprogrammed to identify, test and cost seperate treatment options for (a) pesticide POPs and PCB contaminated transformer oil

For POPs pesticides, international experts should be hired to do a rapid POPs inventory assessment to identify pesticide POPs in accordance with BAT/BEP; Reverification activities have already been completed in three provinces and in progress in Punjab. But methods falls short of international best practice (actual quantification/ chemical analysis). It will provide a 'baseline' for the destruction of remaining target of POPs pesticides that is approximately 760 M Tons but with the same uncertainty regarding what is being treated.
To identify, package and transport POPs pesticides in accordance with BAT/BEP so it is acceptable for receipt at a national treatment facility and for international export.

New facilities for disposal to be considered or the existing incinerators to be upgraded for enhancing the country capacity and future facility under Govt is recommended.
For PCB contaminated transformer oil, international expert technology providers should be engaged to trial mobile dehalogenation treatment technologies at electricity substations.