Final Project Evaluation of Regional Project: Strengthening Arab Economic Integration For Sustainable Development – PAFTA Plus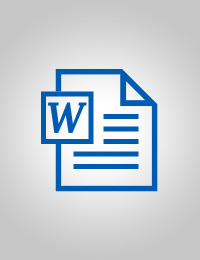 Evaluation Plan:

Evaluation Type:

Final Project

Planned End Date:

03/2022

Completion Date:

06/2022

Status:

Completed

Management Response:

No

Evaluation Budget(US $):

39,100
Title
Final Project Evaluation of Regional Project: Strengthening Arab Economic Integration For Sustainable Development – PAFTA Plus
Atlas Project Number:

00099964

Evaluation Plan:
2018-2021, RBAS
Evaluation Type:
Final Project
Status:
Completed
Completion Date:
06/2022
Planned End Date:

03/2022

Management Response:
No

Focus Area

:
Corporate Outcome and Output (UNDP Strategic Plan 2018-2021)

1. Output 1.1.1 Capacities developed across the whole of government to integrate the 2030 Agenda, the Paris Agreement and other international agreements in development plans and budgets, and to analyse progress towards the SDGs, using innovative and data-driven solutions

SDG Goal

Goal 1. End poverty in all its forms everywhere
Goal 17. Strengthen the means of implementation and revitalize the Global Partnership for Sustainable Development
Goal 9. Build resilient infrastructure, promote inclusive and sustainable industrialization and foster innovation

SDG Target

1.b Create sound policy frameworks at the national, regional and international levels, based on pro-poor and gender-sensitive development strategies, to support accelerated investment in poverty eradication actions
17.10 Promote a universal, rules-based, open, non-discriminatory and equitable multilateral trading system under the World Trade Organization, including through the conclusion of negotiations under its Doha Development Agenda
9.1 Develop quality, reliable, sustainable and resilient infrastructure, including regional and trans-border infrastructure, to support economic development and human well-being, with a focus on affordable and equitable access for all

Evaluation Budget(US $):

39,100

Source of Funding:
TPCS (Sida)
Evaluation Expenditure(US $):

39,100

Joint Programme:
No
Joint Evaluation:

No

Evaluation Team members:

| Name | Title | Nationality |
| --- | --- | --- |
| Nizar Ghanem | Director of Research and Co-Founder at Triangle | |

GEF Evaluation:

No

Key Stakeholders:
Lessons
1.

Effective trade interventions need to focus on few ambitious but achievable and clearly defined pillars – preferably capacity-development and infrastructure support - and provide a clear rationale and results chain based on comprehensive roadmaps showing how these interventions contribute to development outcomes such as poverty reduction.



2.

While being demand driven is conducive to beneficiaries' satisfaction and responsive to their needs, detailed data at the national and regional levels is required to tailor the project's support areas for regional economic integration. The lack of needs assessments and stakeholder/context mapping can easily result in the provision of ad-hoc, incoherent and not integrated support, with limited contribution at the outcome level.



3.

Working with users of trade services – for example, SMEs – or institutions that provide these services could help showcase impact in the short-term and eventually inform longer-term trade reform processes. This type of downstream approaches need to be implemented with adequate planning and precautions to ensure no harm is done, including securing sustainable funding.



4.

The application of digital solutions to trade processes can be a low-hanging fruit to engage decision makers in policy reform processes that increase efficiency, reduce time and monetary transaction costs, while also enhancing transparency and responsiveness to public and private stakeholders.



5.

Gender mainstreaming cannot just be limited to increased female participation in training and workshops. The involvement of women entrepreneurs and stakeholders needs to be an integral part of the gender mainstreaming of all trade-related initiatives.



6.

Weaknesses in the design phase hampers a project's overall implementation and sustainability and it undermines several components of monitoring and evaluation, which. To avoid this, a comprehensive RBM strategy should be established and closely monitored from the onset of project design.



7.

Tools to measure capacity development initiatives' effectiveness are essential to capture the project's actual benefits for stakeholders adequately. To scale and replicate successful initiatives, lessons learned documentation and institutional learning mechanisms need to be put in place.



8.

Project governance mechanisms are essential for corrective action and sustainability beyond a project's duration. In this project, if the project advisory board was activated from the project's onset, better monitoring could have triggered timely corrective action to optimise synchronicity between all stakeholders.



Findings
1.

The project was demand-driven with a bottom-up approach, making it relevant to the needs and priorities of both LAS and national counterparts. The project's theory of change was conceived following the Arab uprisings when demands for change and opportunities ignited the region and made policymakers identify regional economic integration as a potential avenue to generate new and promising opportunities. The project's pilot support to social enterprises in Lebanon and Morocco seems promising and could be the missing link to an effective theory of change. Overall, the project design had an overly ambitious scope and under-estimated regional challenges. It also had weakly formulated causal links between outcomes, outputs and indicators. The project implemented a hybrid regional-bilateral approach to trade facilitation based on an unclear methodology. Finally, the project design attempted to mainstream gender but did not include human rights and the environment as cross-cutting themes.



2.

The project responded to most requests for support under outcome 1 to strengthen LAS' capacity. The project targeted five member states - Iraq, Palestine, Egypt, Morocco and Jordan – for support under the project outcome 2; however, more data is needed to evaluate levels of success. Jordan's case study – support for the Licensing Hub - was a success story among stakeholders. Overall, however, the project did not promote a mutually beneficial integration of Arab economies into the multilateral trading system. Furthermore, reporting for all project outcomes and outputs was vague, and details about progress against planned activities were occasionally inconsistent. The project underdelivered on outcome 3, particularly regarding gender mainstreaming. As a whole, the project readjusted its work plan and redesigned its activities to adapt to the changing context due to COVID-19.



3.

The project's weak Results-Based Management (RBM) strategy affected all aspects of planning and implementation. Data indicates mixed reports regarding communication between UNDP and project stakeholders and its link to project efficiency. Overall, bureaucracy decreased the project's operational efficiency. Notably, the project's mobilisation of relevant and high calibre expertise helped stakeholders benefit from the project. While the project adapted to restrictions imposed by COVID-19, the pandemic caused some implementation delays.



4.

The project produced tangible outputs which are expected to have lasting benefits. However, the lack of defined metrics to measure sustainability in the project design makes it difficult to assess the project's impact over the long term. There was a lack of reporting mechanisms to document lessons learned and ensure product sustainability. Furthermore, while the project explicitly linked economic integration and sustainable development, its substantial impact on SDG achievement was unclear.



Recommendations
1

Recommendation 1. The focus should be limited on a few key pillars for trade assistance to avoid an overly ambitious scope of work and provide a rationale for it. Projects' scopes should focus on one or two pillars: such as trade policy reform and regulations, trade-related infrastructure, and support SMEs access to external markets. Projects should also justify the rationale and create a comprehensive roadmap for the pillar/s that it decides to focus on. It should be noted that, policy assistance is the most challenging trade assistance pillar as it would require extensive effort to generate political buy-in and commitment, which the Arab region currently lacks. Hence, it is advised to focus on infrastructure and assistance to export promotion for the private sector, which are more feasible to achieve concrete results in the short and medium term. These types of initiatives can also provide some bottom-up proof of concept to help donors, direct implementers, relevant stakeholders advocate for policy reforms based on tangible results. Policy assistance can therefore be better tailored and informed by more accurate baselines.

2

Recommendation 2. Design a results framework with both quantitative and qualitative indicators that are plausible, attributable, cost-effective, targeted, and verifiable. The linkages between outcomes, outputs, indicators and impact need to be identified, particularly regarding trade expansion, growth and poverty reduction. Subsequently, implement project governance mechanisms to ensure corrective action and sustainability beyond a project's duration. The project oversight can be strengthened by designing, activating and consistently running a project steering committee that includes key stakeholders. Activating the project advisory board from the project's onset ensures that monitoring can trigger timely corrective action to optimise synchronicity between all stakeholders, as well as adequate risk identification and management. While project governance mechanisms must allow for flexibility for project staff and stakeholders to adapt to contextual and project-related changes, sustainability must be integrated from the project's design phase to ensure adequate exit strategies.

3

Recommendation 3. Undertake a series of in-depth country needs assessments and stakeholder/context mapping before project design and implementation, to identify three economic sectors feasible for early trade liberalisation. Micro-level assessments are required to tailor the assistance to specific national needs. More specifically, the series of assessments at a national level should focus on three main points. Firstly, an overview of the country's economic performance and economic trends; politics, and safety and security trends; political and diplomatic relations with other Arab countries; existing trade-related policies and trade-related procedures; rating on transparency, accountability, access to information, women and youth inclusion, social inclusion, and equity. Secondly, an examination of the performance of the public sector, particularly institutions engaged in trade and economic matters, as well as the performance and engagement of the private sector. Thirdly, a mapping of existing resources such as natural, financial, industrial, and human; industries; and internal and external growth limitations. Finally, an in-depth analysis of supply-side constraints is required to pinpoint inadequate infrastructure, lack of credits, inadequate technology or labour force. The project should consider tackling demand-driven reforms to upgrade supply chains, propose tools to address market failure and social/environmental challenges, and help design trade policies that are conducive to economic growth, industrial development, and innovation. Due to the Arab region's endemic lack of available data, creative ways need to be explored to access relevant sources of information to guide programming design and/or policy recommendations.

The examination of national needs, resources and aspiration could inform and guide future programming to identify economic sectors for early regional integration in consultation with relevant stakeholders. Needs assessment at the national level provide understanding of the national context, such as resources, sectors and challenges. These assessments can be used to then identify potential areas of complementarity and comparative advantages to guide regional level interventions such as project and assistance designs. To further promote mutually beneficial integration, a study should identify national infrastructure linking local producers to domestic, regional, and global markets and trade's governing regulatory and legal environment. It is essential to study regional dynamics to be able to adjust programming to the specific regional context.

4

Recommendation 4. Ensure that trade interventions guarantee more solid gender mainstreaming in future programming. The project design needs to explicitly formulate a gender equality objective to have gender mainstreamed in trade assistance. Such objectives should be designed to impact advancing gender equality or the empowerment of women positively. Firstly, the project should assess gender inequalities at the national economy level, a quantitative analysis of the expected consequences of trade reforms, and develop a trade and gender index to synthesize the impact of trade liberalisation on women. Secondly, the project should ensure 360-degree awareness of trade policies' impact while taking the necessary measures to redress pre-existing inequalities through a gender-sensitive lens. Additionally, it should avoid assumptions of gender-neutrality, account for all aspects of negotiators' legal obligations under the Convention on the Elimination of All Forms of Discrimination Against Women (CEDAW). Further considerations should be given to promoting women's productive employment and challenging discriminatory social norms in trade and the business market.

5

Recommendation 5. Combine upstream policy work with more bottom-up and direct engagement of users of trade services. Trade policy reforms are insufficient to deliver the expected benefits from trade expansion. Hence the importance of clearly showing how trade aid, at the level of policy reforms, can be materialised and directly impact alleviating poverty and raising living standards for the most vulnerable groups. Concrete achievements could be the primary motivation used to encourage stakeholders – country and regional counterparts – to engage in policy reforms. Hence, tangible outcomes are needed to justify and strengthen policy reforms, advocacy and efforts. For the few countries that have existing national trade policies, these policies must be (1) re-vamped with results-based management (RBM); (2) comprehensive and fit into the regional agenda; (3) linked to the SDGs; and (4) have services, environment and gender as essential components.

6

Recommendation 6. Develop a clear and structured approach to assisting least-developed countries in building their trade-related capacity. This approach includes helping countries with information, policies, procedures, institutions and infrastructure. Consider designing activities to encourage active knowledge-sharing between south-south countries. There needs to be a framework of cooperation and best practices to improve institutional learning and strengthen institutional memory. Such actions will further help strengthen accountability and ownership of Aid for Trade.

7

Recommendation 7. Address the importance of digital transformation for the delivery of trade services, including opportunities to boost e-commerce. Future projects should begin by enriching existing data on opportunities for digital transformation. The project should also increase the awareness of the public and private sectors on digital trade trends and provide stakeholders with concrete examples of what can be achieved. Capacity-development activities should be designed for digital transformation. However, the latter also needs to be accompanied by infrastructure support. For example, the project could provide new digital tools, then work to develop the capacity of staff to use these tools effectively. Future programming should take into account previous and ongoing UNDP projects addressing digital transformation and capacity development to synergize efforts and optimize resources – and thus, a positive impact on sustainability.

8

Recommendation 8. Push for specific environmental protection objectives and design trade policies with environmental protection in mind, abiding by the 2030 Agenda for Sustainable Development. The latter has fortified the acknowledgment that environmental degradation, lack of access to clean and affordable water, and spreading hunger and poverty have become the most pressing concerns faced by the international community and that trade can play an essential role in finding solutions. For example, while reducing costs, lower trade tariffs can also facilitate trade actors' access to equipment and technologies that can mitigate environmental harm caused by all stages of economic activities. Fostering cleaner practices in business through increasing awareness can also provide competitive advantages to green businesses and make green practices more widespread. Future projects should address environmental challenges in a comprehensive and holistic approach that reflects international, regional and national supply chains. Data and analysis are the keys to making informed decisions. Hence, greater investment is needed for the systematic collection of data related to the environment – for example, firms providing green services, the financial cost of environmental harm, simulations on how cleaner practices can improve performance and profits.