Mid term Review: Reducing vulnerability from Climate Change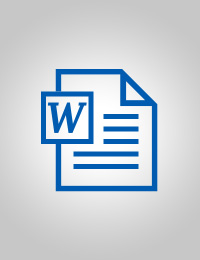 Evaluation Plan:

Evaluation Type:

Mid Term Project

Planned End Date:

12/2018

Status:

Overdue

Management Response:

No

Evaluation Budget(US $):

50,000
Title
Mid term Review: Reducing vulnerability from Climate Change
Atlas Project Number:

00084520

Evaluation Plan:
2013-2018, Lesotho
Evaluation Type:
Mid Term Project
Status:
Overdue
Planned End Date:

12/2018

Management Response:
Yes

UNDP Signature Solution

:
Corporate Outcome and Output (UNDP Strategic Plan 2018-2021)

1. Output 1.4.1 Solutions scaled up for sustainable management of natural resources, including sustainable commodities and green and inclusive value chains

SDG Goal

Goal 1. End poverty in all its forms everywhere
Goal 13. Take urgent action to combat climate change and its impacts

SDG Target

1.5 By 2030, build the resilience of the poor and those in vulnerable situations and reduce their exposure and vulnerability to climate-related extreme events and other economic, social and environmental shocks and disasters
13.1 Strengthen resilience and adaptive capacity to climate-related hazards and natural disasters in all countries
13.2 Integrate climate change measures into national policies, strategies and planning

Evaluation Budget(US $):

50,000

Source of Funding:
Global Environment Facility
Evaluation Expenditure(US $):

50,000

Joint Programme:
No
Joint Evaluation:

No

GEF Evaluation:

Yes

| | |
| --- | --- |
| GEF Project Title: | Reducing Vulnerability from Climate Change in Lowlands, Foothills and Lower Senqu River Basin |
| Evaluation Type: | Mid-term Review |
| Focal Area: | Land Degradation |
| Project Type: | FSP |
| GEF Phase: | GEF-5 |
| GEF Project ID: | 00092485 |
| PIMS Number: | 4630 |

Key Stakeholders:
Ministry of Forestry and Land Reclamation, Ministry of
Countries:

LESOTHO

Comments:

The Lesotho UNDP Country Office and the Government of Lesotho through MFRSC is implementing a five years (2015-2020) UNDP-GEF financed project titled, "Reducing vulnerability from climate change in Foothills, lower Lowlands and Senqu River Basin". The project site is located in the Southern District of Lesotho, namely Mohale's Hoek District in three Community Councils of Lithipeng, Khoelenya and Thaba Mokhele. The project which commenced in June 2015 and concludes in 2020 is now in its third year of implementation. The project overall objective is to "mainstream climate risk considerations into the Land Rehabilitation Programme of Lesotho for improved ecosystem resilience and reduced vulnerability of livelihoods to climate shocks". The project is supporting integration of climate change adaptation measures into national and sub-national land use planning and decision-making. The project is strengthening the resilience of climate-vulnerable communities by: i) enhancing the capacity of government institutions and local communities to mainstream climate change risks into policies, plans and programmes; ii) implementing climate-smart ecosystem rehabilitation and management measures using a community/household based approach; and iii) establishing a system for monitoring and evaluating the effectiveness of various approaches to climate change adaptation to inform a process of adaptive management.
Recommendations
1

Project strategy. Gender-disaggregated indicators, baselines and targets should be developed. In addition, the project should make an additional effort to promote a more equal gender participation in trainings.