Thematic Evaluation on role of UNDP in conflict prevention and political stabilization in Lesotho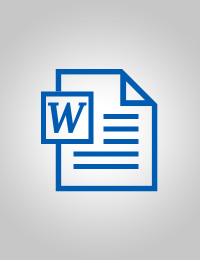 Evaluation Plan:

Evaluation Type:

Thematic

Planned End Date:

08/2022

Status:

Planned

Management Response:

No

Evaluation Budget(US $):

40,000
Title
Thematic Evaluation on role of UNDP in conflict prevention and political stabilization in Lesotho
Atlas Project Number:

00096045

Evaluation Plan:
2019-2023, Lesotho
Evaluation Type:
Thematic
Status:
Planned
Planned End Date:

08/2022

Management Response:
No

Focus Area

:
Corporate Outcome and Output (UNDP Strategic Plan 2018-2021)

1. Output 2.2.2 Constitution-making, electoral and parliamentary processes and institutions strengthened to promote inclusion, transparency and accountability
2. Output 2.2.3 Capacities, functions and financing of rule of law and national human rights institutions and systems strengthened to expand access to justice and combat discrimination, with a focus on women and other marginalised groups
3. Output 3.2.1 National capacities strengthened for reintegration, reconciliation, peaceful management of conflict and prevention of violent extremism in response to national policies and priorities

SDG Goal

Goal 16. Promote peaceful and inclusive societies for sustainable development, provide access to justice for all and build effective, accountable and inclusive institutions at all levels
Goal 5. Achieve gender equality and empower all women and girls

SDG Target

16.6 Develop effective, accountable and transparent institutions at all levels
16.7 Ensure responsive, inclusive, participatory and representative decision-making at all levels
5.5 Ensure women's full and effective participation and equal opportunities for leadership at all levels of decision-making in political, economic and public life

Evaluation Budget(US $):

40,000

Source of Funding:
UNDP
Joint Programme:
No
Joint Evaluation:

No

GEF Evaluation:

No

Key Stakeholders:
Independant Electoral Commission, Ministry of Law and Constitutional Affairs, National Assebly, Civil Society Organisations
Countries:

LESOTHO

Comments:

The Thematic evaluation on governance and conflict resolution due March 2022 and currently ongoing. Delays were largely due to difficulty in identifying local consultant with the needed experience to undertake the exercise. With the inception meeting now planned for Friday 16th June, we seek approval for extension of due date to August 2022.